Zoe Saldana has Wrapped Filming on Both Avatar 2 & 3
After almost 10 long years, James Cameron's Avatar sequels are really and truly happening. Word is that our beloved Neytiri (Zoe Saldana) has done what she needed to do—Saldana has wrapped filming on both of the sequels, Avatar 2 and Avatar 3, which are scheduled release is in 2020 and 2021, respectively. Last night at 20th Century Fox's presentation at CineEurope, director James Cameron announced in a video clip that he is on day 130 of production on the Avatar sequels. He stated that the cast is simultaneously filming the sequels and are grinding through the very difficult, but hopefully groundbreaking shoot.
Cameron also had this to say to io9 last month: "One day I'll be working on scenes from two, the next day I'll be working on scenes from three." This exciting update assures us that Cameron and his crew are much further along in the process than we'd anticipated.
We've been patiently waiting for more Avatar news, but every new bit of information is intriguing. We've known for a while now that Kate Winslet is re-teaming with her Titanic director for the sequels. Cameron said that, once again, he was plunging the actress into the water. The director said that Winslet is capable of holding her breathe underwater for an incredibly long time. Underwater footage is notoriously dificult to film, but difficulty is the name of Cameron's game.
Avatar 2 will be released December 18, 2020. Avatar 3 is targeted for a December 17, 2021 release. Here's an image of the newcomers to the cast: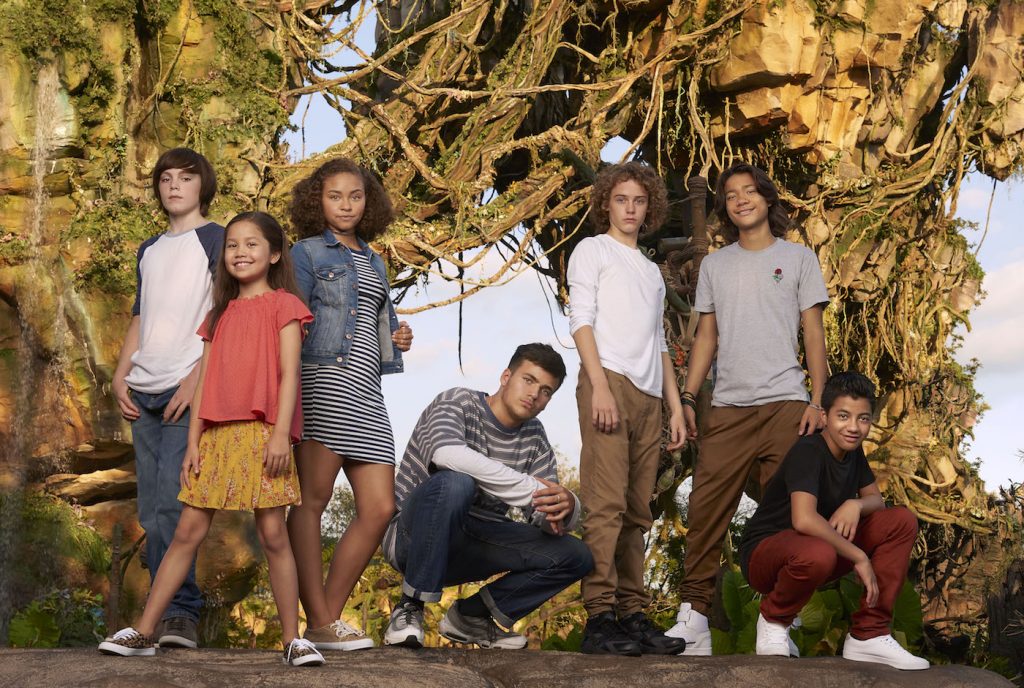 Featured image: HOLLYWOOD, CA – JANUARY 09: Actress Zoe Saldana arrives at the Premiere Of Warner Bros. Pictures' "Live By Night" at TCL Chinese Theatre on January 9, 2017 in Hollywood, California. (Photo by Frazer Harrison/Getty Images)