15 New Ant-Man and the Wasp Images Reveal Hannah John-Kamen's Villain Ghost
Hannah John-Kamen's Ghost looks like one of the most interesting villains we've seen in a Marvel film. For starters, she's a woman, and as Cate Blanchett proved in Thor: Ragnarok, Marvel's female villains seem to have more fun. In a set of 15 new images released by Marvel and Walt Disney Studios, John-Kamen's Ghost is revealed in her all her shape-shifting, hooded glory. There are also great shots of Ant-Man (Paul Rudd) in his Giant-Man iteration, and Evangeline Lilly's Wasp. Peyton Reed's Ant-Man and the Wasp marks the first film in the Marvel Cinematic Universe to give a female superhero top billing, placing Lilly's Wasp not only in the title, but the very center of the film's story. We're excited about this. Lilly's acting and action bonafides were proven years ago when she was one of the best parts of ABC's hugely popular, ultimately polarizing series Lost. 
Ant-Man and the Wasp also has the distinction of being the first film in the MCU to premiere after the Russo Brothers' epic, heartbreaking Avengers: Infinity War. The film's story is centered on the search for Hope van Dyne (Lilly)'s mom, Janet (played by Michelle Pfeiffer), who was lost in the Quantum Realm years ago. You may remember that Ant-Man successfully entered and exited the Quantum realm in the 2015 film.
As for the Ghost, her powers are derived from the same tech that turns Scott Lang into Ant-Man and Hope van Dyne into the Wasp, only with some serious modifications. The Ghost can "phase" through solid objects, and this is only one example of her powers. In the images below, you'll also see the moment when the Wasp turns a Pez dispenser into the ultimate road block, which was a highlight of the last trailer. That's one of the primary joys of the Ant-Man series, it's loaded with visual splendors and gags, playing off the central absurdity of superheroes whose powers come from their ability to miniaturize themselves.
Joining Rudd, Lilly, John-Kamen and Pfeiffer are Michael Douglas, returning as Dr. Hank Pym, Michael Pena and T.I., who were both fantastic in the original and are back as Luis and Dave, respectively, Walter Goggins as a criminal named Sonny Burch, and the great Laurence Fishburne as Dr. Bill Foster, a former colleague of Pym's.
Ant-Man and the Wasp opens on July 6. Check out the photos below.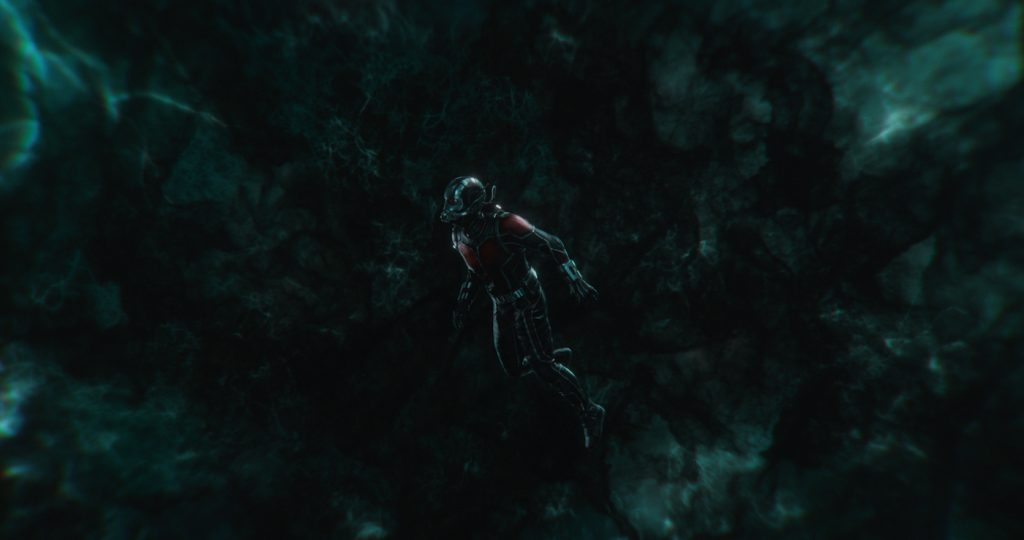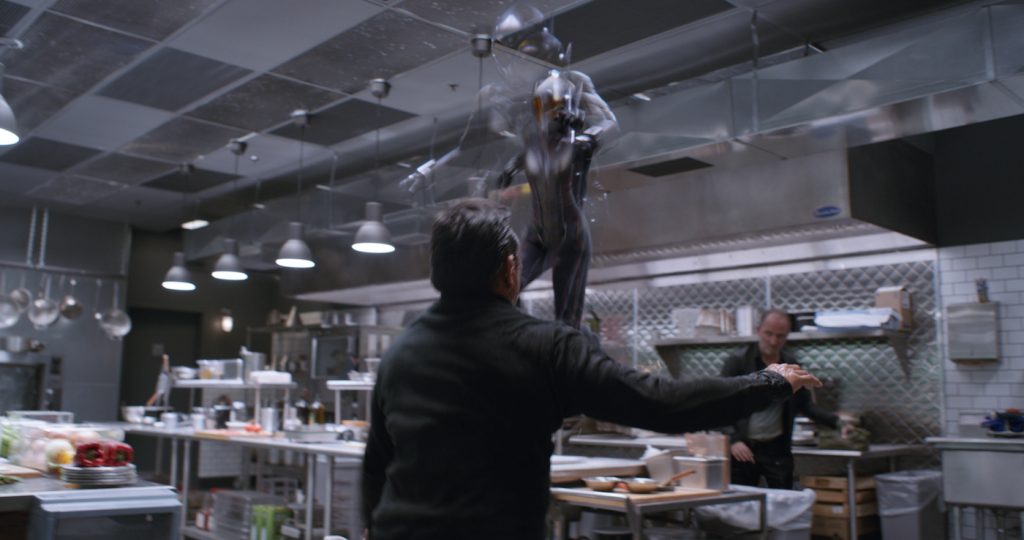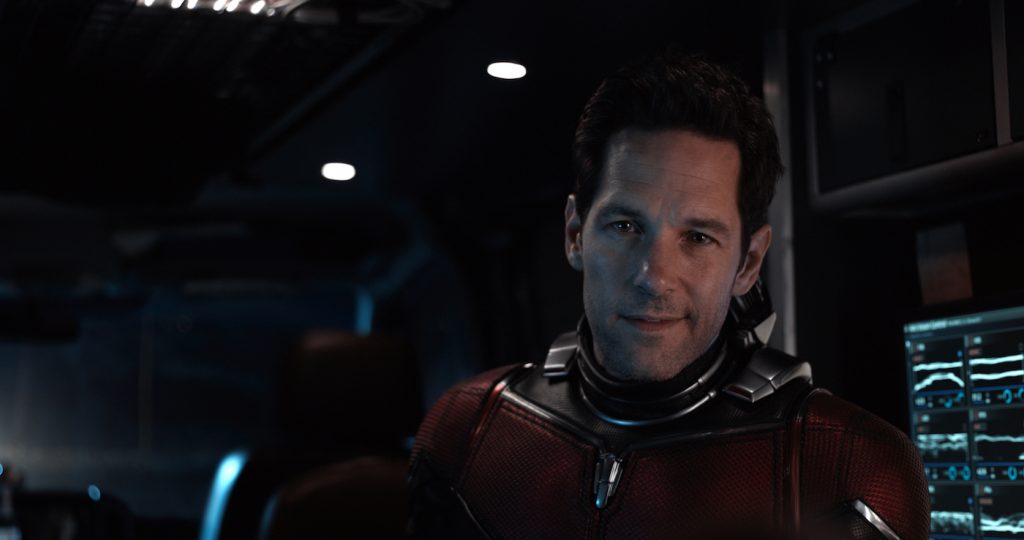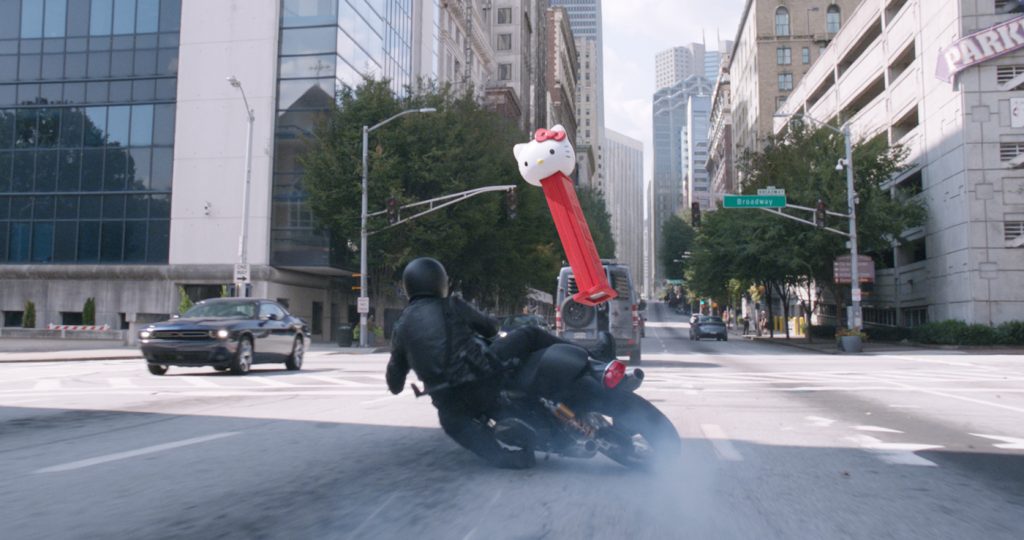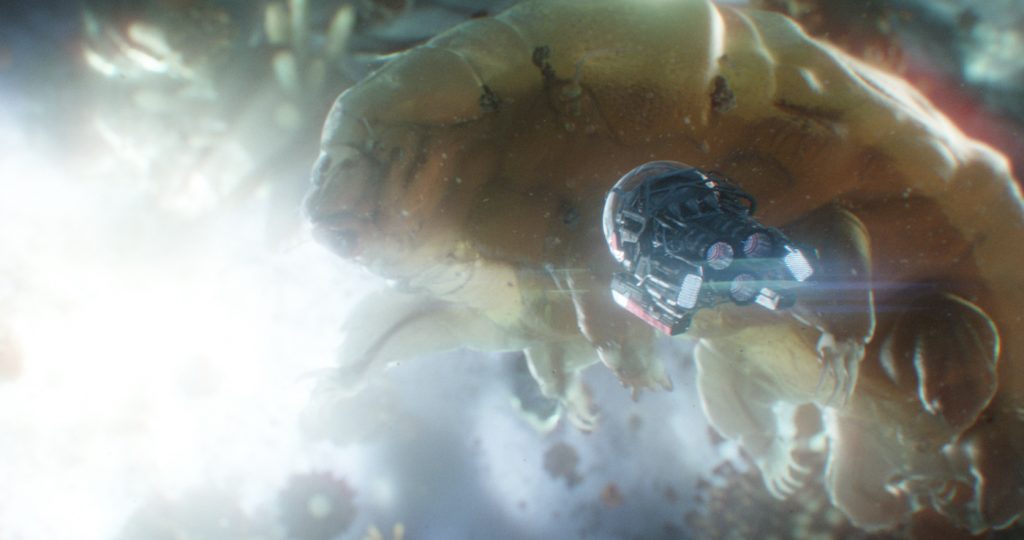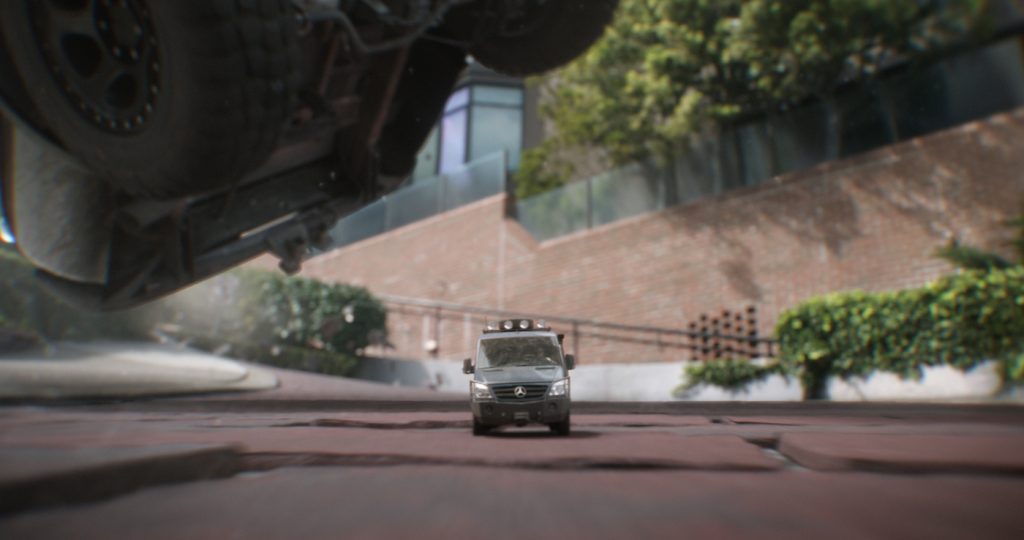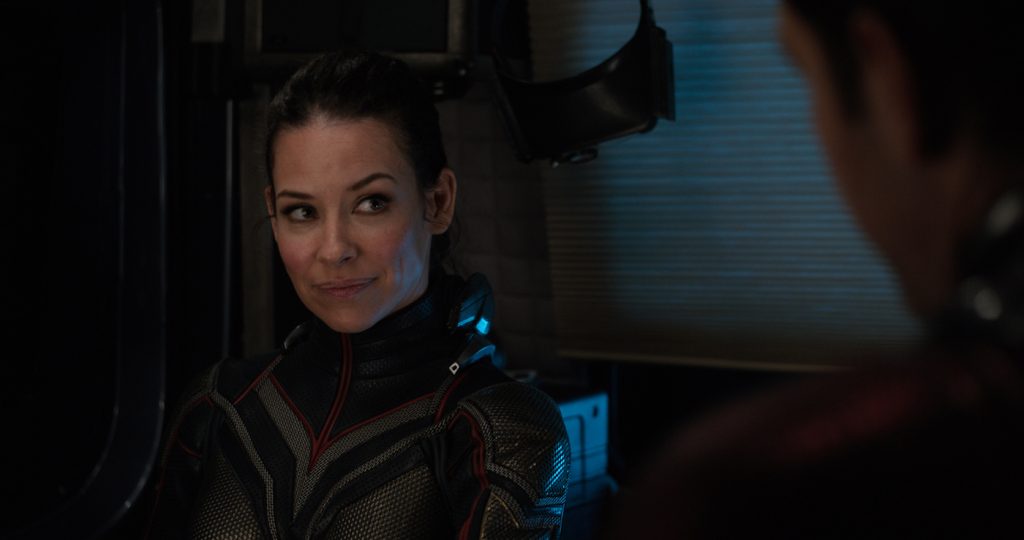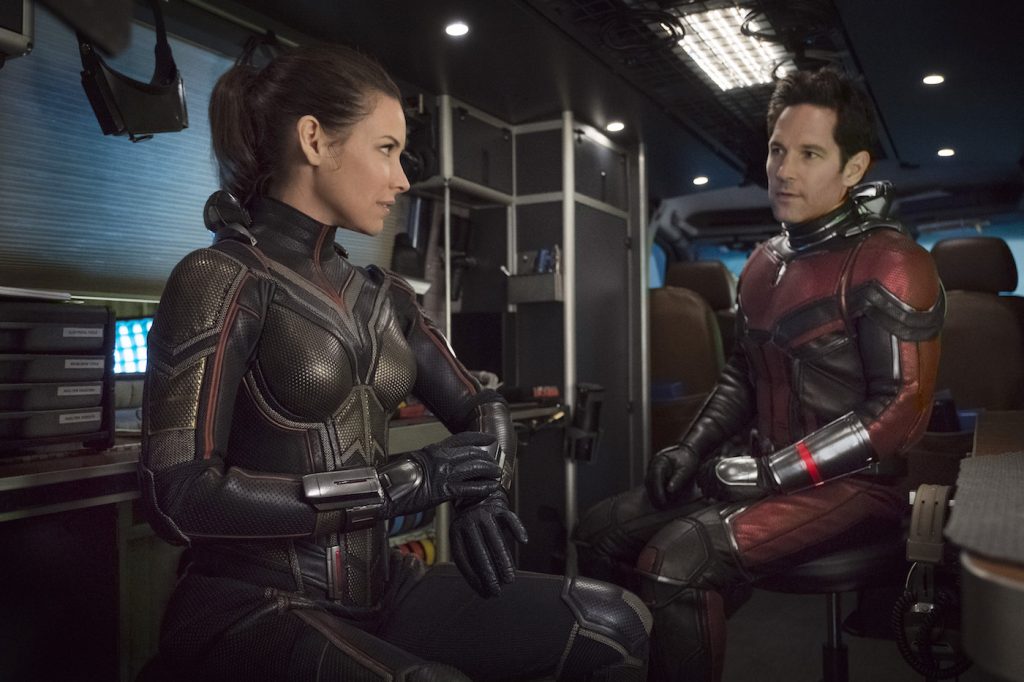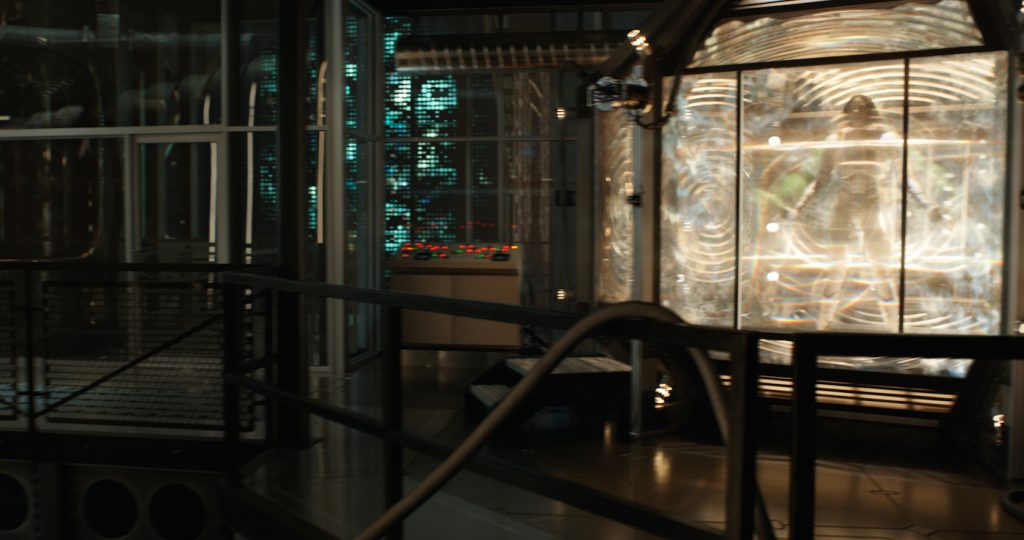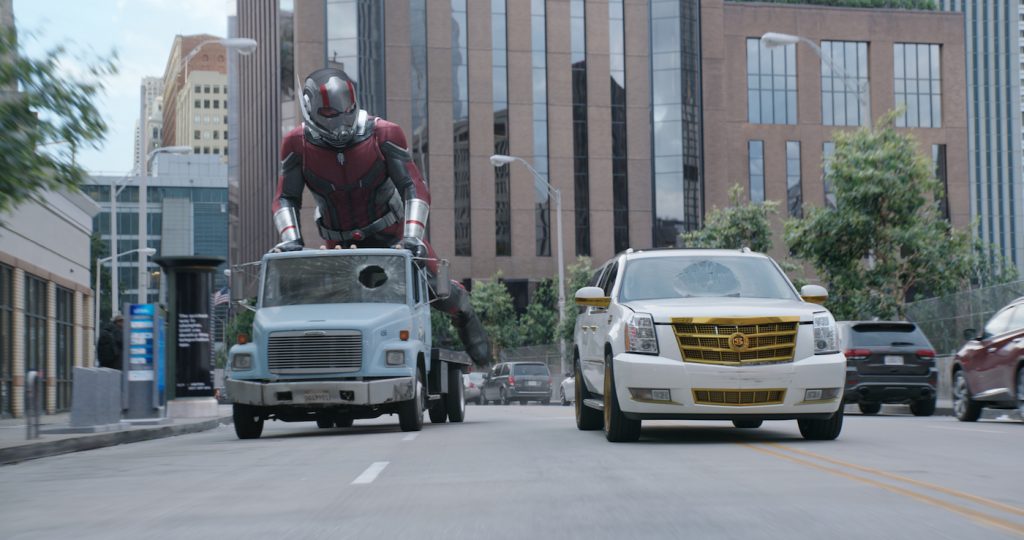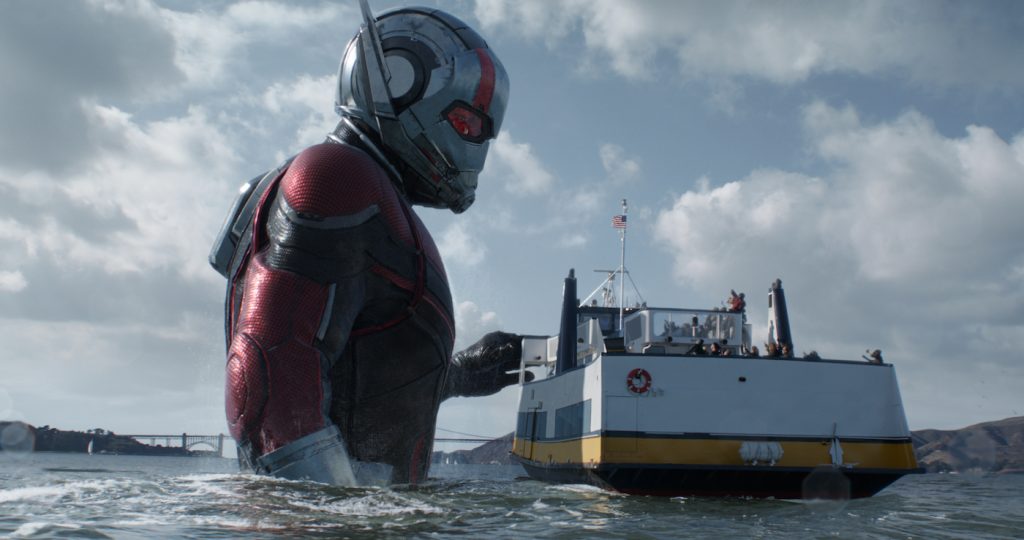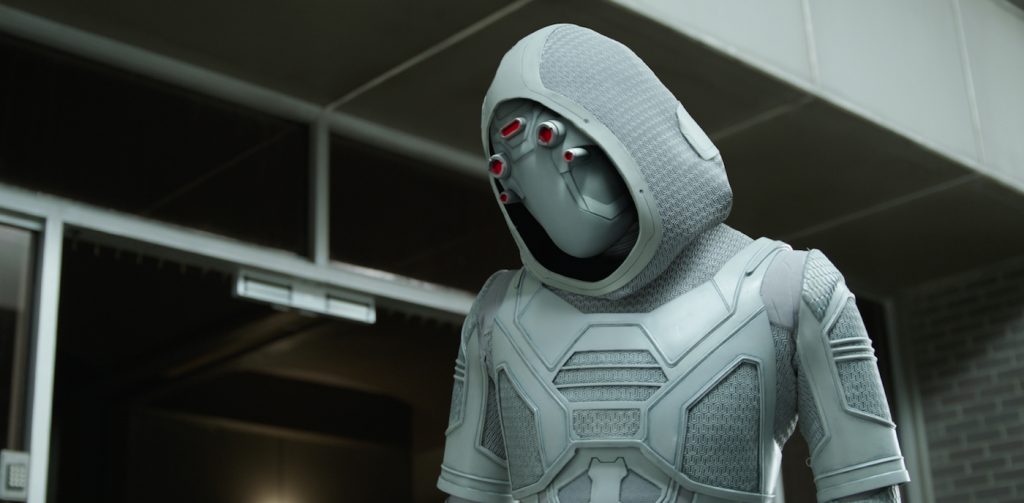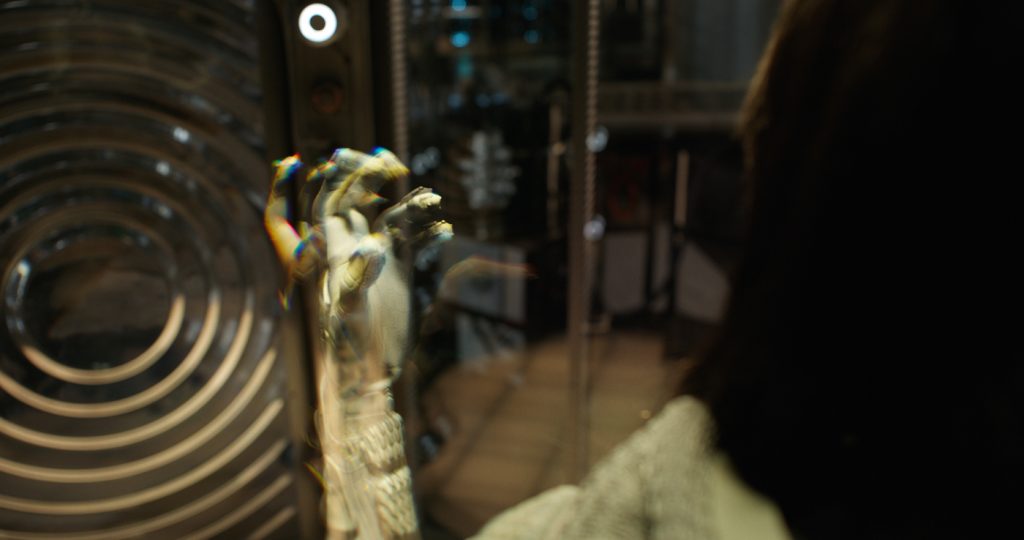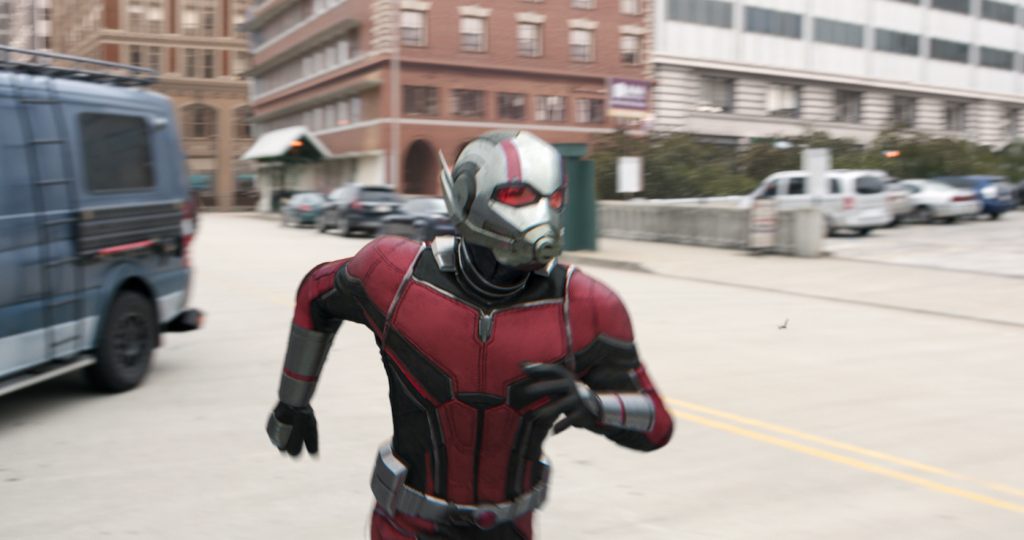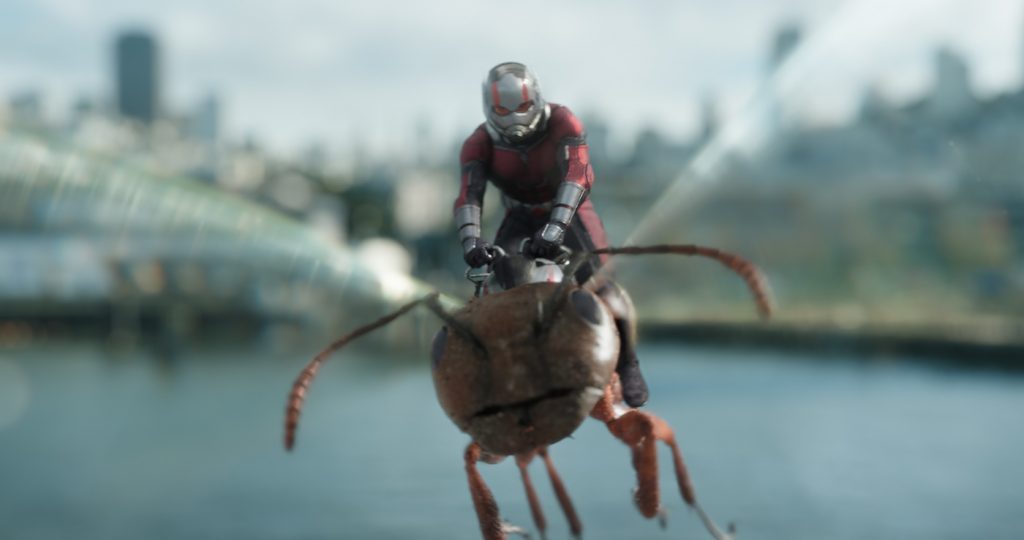 Featured image: Marvel Studios ANT-MAN AND THE WASP. Ghost (Hannah John-Kamen). Photo: Film Frame. ©Marvel Studios 2018