Avengers: Infinity War: Did Thanos Kill You?
You've likely heard by now about the new website called "Did Thanos Kill Me?" It's a simple question, one that's (spoiler alert) very reasonable to ask after the events of Avengers: Infinity War, in which the Mad Titan successfully tracked down all of the Infinity Stones (in the process killing some of our favorite characters) and then killed half the universe. Did he kill you, too? You can find out here.
So who did Thanos kill in Infinity War? The list is epic, tragic, and heartbreaking. Here's who he killed with his bare hands: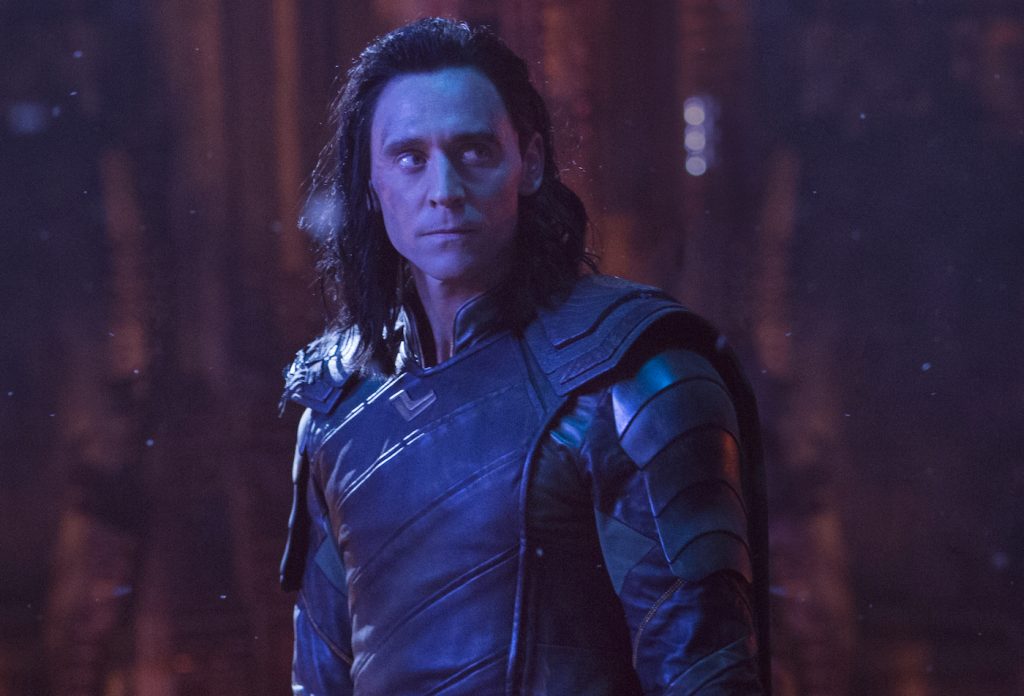 Loki (Tom Hiddleston): In the trickster God's final act, he tried to do the right thing. First he gave Thanos the Tesseract to save Thor (Chris Hemsworth)'s life. Then he pretended to pledge his fealty to Thanos, only to attempt to kill him. Bold. Stupid. Thanos broke his neck, and this time, unlike his past two deaths, it seems like Loki's done for good.
Heimdall (Idris Elba): He was Thor's best friend, and in his last act, he opened up a gateway to Earth for the Hulk (Mark Ruffalo) to escape.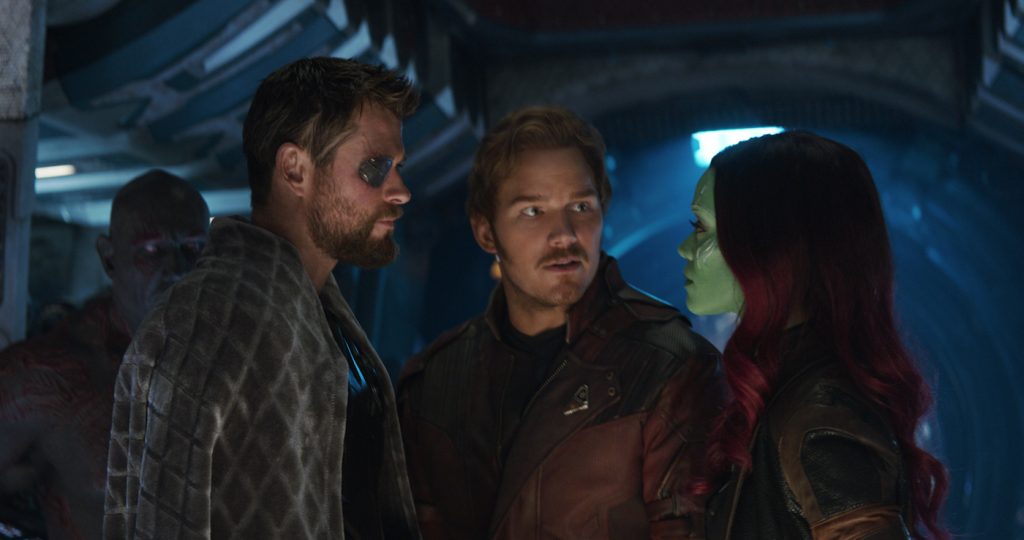 Gamora (Zoe Saldana): What a brutal end to a great character. She leads Thanos to distant planet where she'd tracked down the Soul Stone. Who's there but the Red Skull (Ross Marquand), who explains that in order to possess the Soul Stone, Thanos has to sacrifice someone he loves. Cue Gamora. He tosses her off a cliff. We are having trouble believing she's really gone.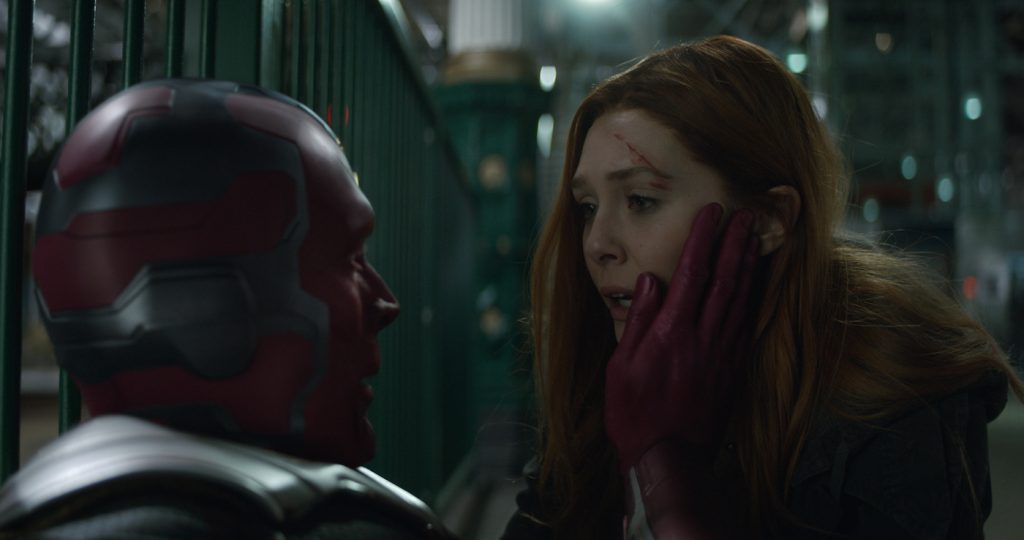 Vision (Paul Bettany): He was willing to sacrifice himself so that the Mind Stone in his forehead could be destroyed, depriving Thanos of it. He enlisted his love, Scarlet Witch (Elizabeth Olsen) to destroy it. But Thanos has the Time Stone, so he simply reverses her heartbreaking work and brings Vision back to life in order to remove the Mind Stone and kill him afresh. Awful.
Here's who Thanos disintegrated at the end of the film: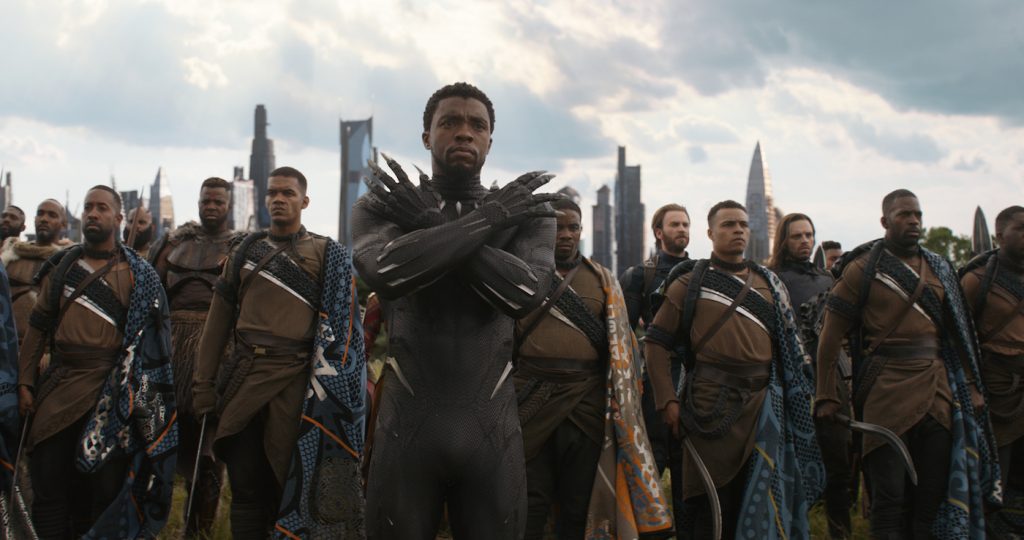 Black Panther (Chadwick Boseman): Yes, it's very unlikely this will stick, considering Black Panther has just be brought into the Marvel Cinematic Universe in historic fashion, but for however long his absence lasts, this was still a shocking thing to witness. Will someone done his suit while he's gone?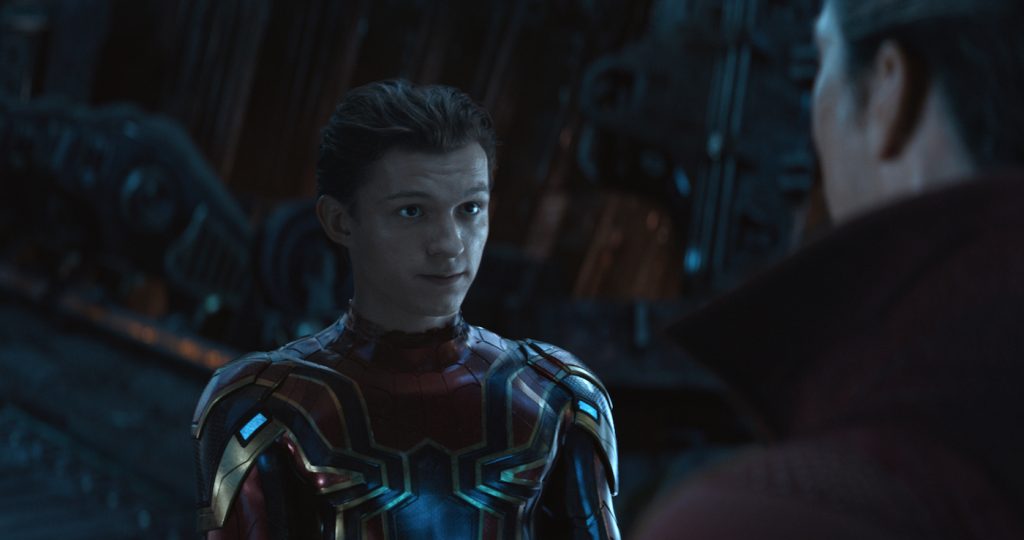 Spider-Man (Tom Holland): Again, this ain't gonna stick, unless the Spider-Man: Homecoming sequel takes place before Infinity War (unlikely), or, a new Spider-Man (like Miles Morales' character) takes over. Whichever way it goes, Peter Parker's "death" is yet more motivation for Tony Stark (Robert Downey Jr.), as if he needed any, against Thanos.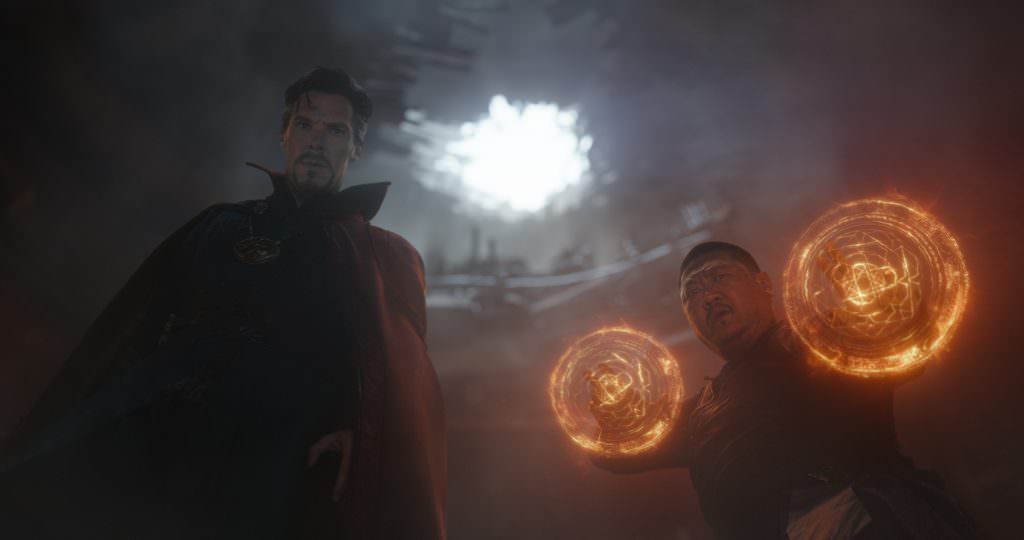 Doctor Strange (Benedict Cumberbatch): Before Doctor Strange disintegrates, he tells Tony that giving Thanos the Time Stone was the only way. The only way to…possibly turn back time and get back all of the people he's killed? Possibly. There's been no mention yet of a Doctor Strange 2, so, this death feels like it could be a little more permanent, but we still highly doubt it.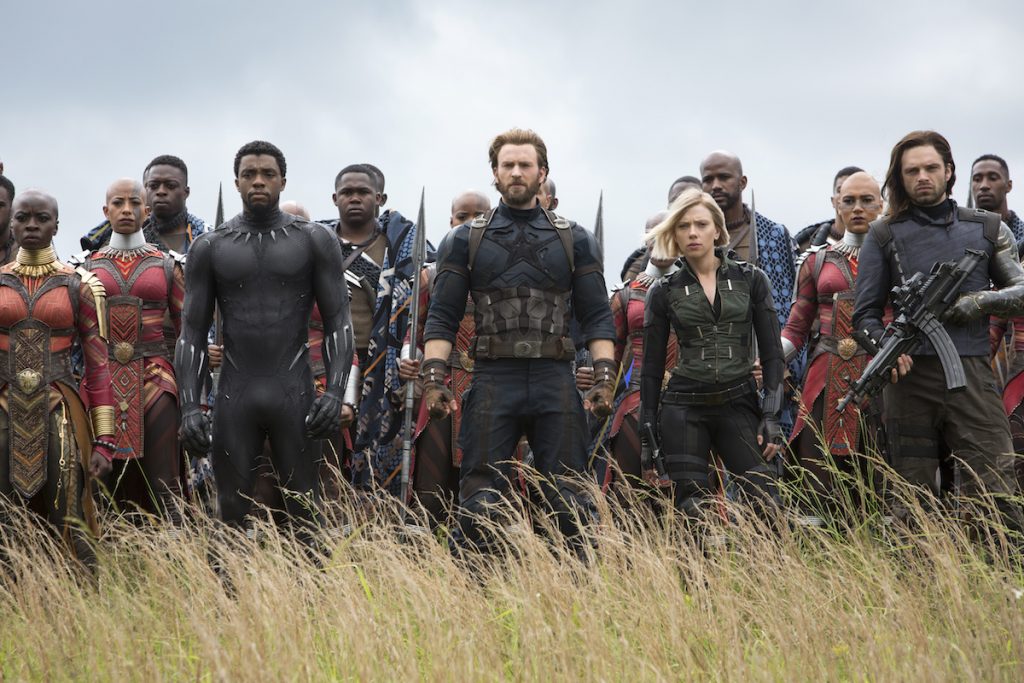 Winter Soldier (Sebastian Stan): There goes the theory that he'll be taking over for Captain America anytime soon.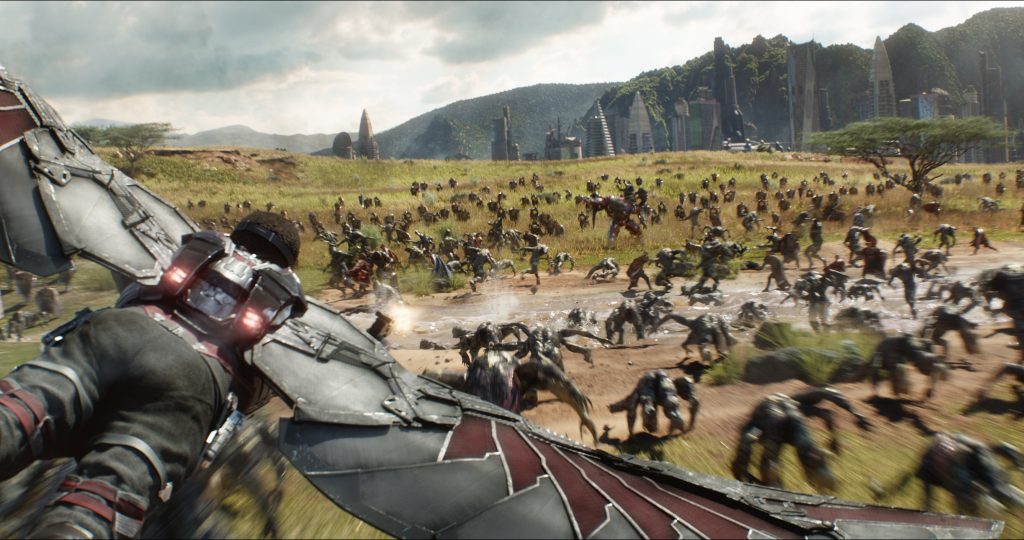 Falcon (Anthony Mackie): A tireless and largely unsung member of the Avengers, one who consistently came up in the clutch. He deserves better.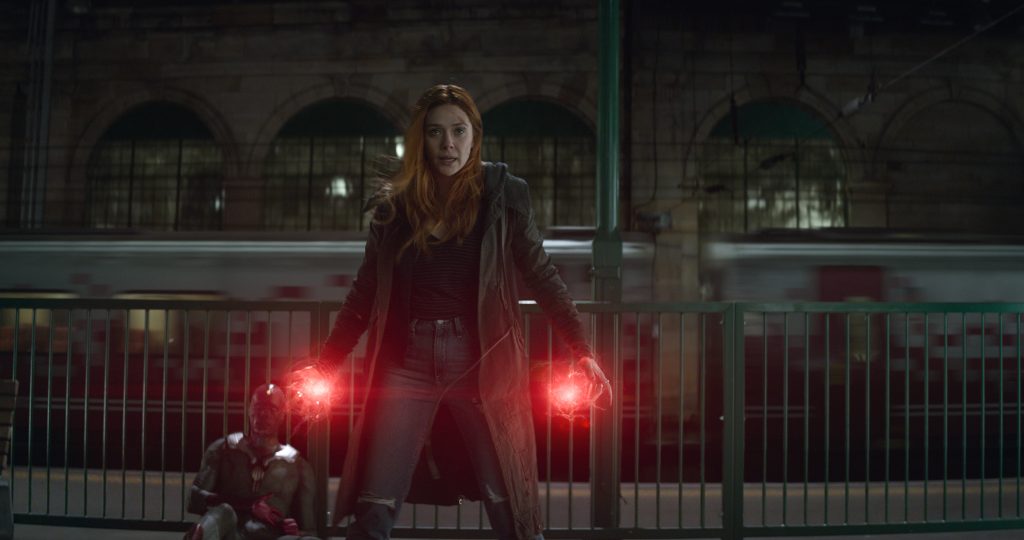 Scarlet Witch (Elizabeth Olsen): Absolutely brutal. After doing the impossible and killing the love of her life, only to watch him be resurrected and killed again, she's also disintegrated at the end?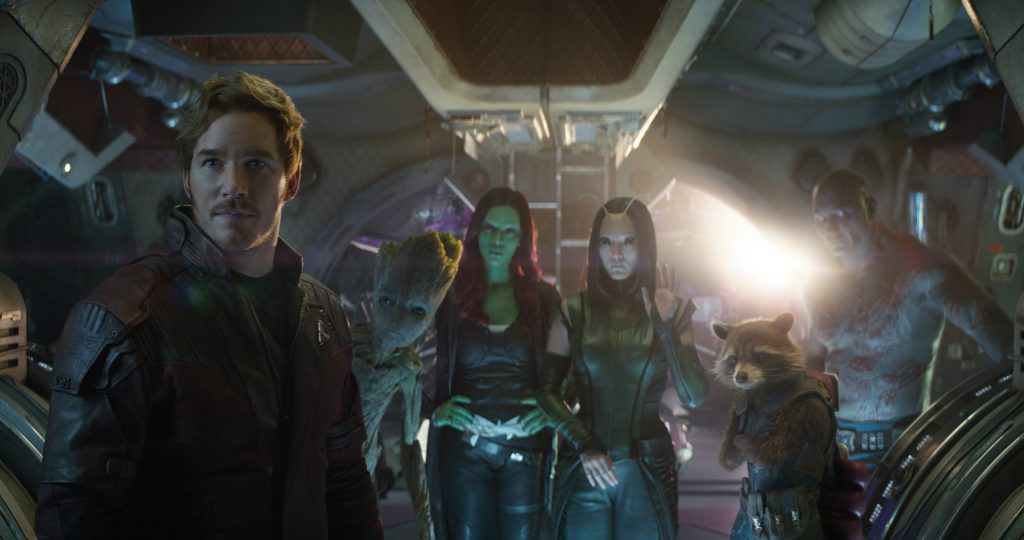 Star-Lord (Chris Pratt), Groot (Vin Diesel), Drax (Dave Bautista) and Mantis (Pom Klementieff): They're all gone by the end of the film, leaving only Rocket (Bradley Cooper) and Nebula (Karen Gillan) left. Considering Guardians of the Galaxy 3 is a thing, some or all, including Gamora (we hope) will need to be brought back somehow.
Nick Fury and Maria Hill (Samuel L. Jackson and Cobie Smulders): In the post-credits scene, these two S.H.I.E.L.D. agents are disintegrated, but not before Fury can send out a distress signal…to Captain Marvel.
Featured image: Marvel Studios' AVENGERS: INFINITY WAR. Thanos (Josh Brolin). Photo: Film Frame. ©Marvel Studios 2018