Queen Sugar Showrunner Kat Candler Leads the Charge for Ava DuVernay's Game Changing Show
It's no exaggeration to say that Queen Sugar, the popular OWN series, is changing television. From the beginning, creator Ava DuVernay committed to hiring only female directors, which has led to a number of other shows seeking women for their roster of directors and other below-the-line roles. This season, writer/director/producer Kat Candler has been given the challenge of maintaining this great forward momentum for women working behind the camera, as well as building on the expanding story central to Queen Sugar. The show follows the Bordelon family and their struggle with the economics and family dynamics involved in rebuilding their patriarch's sugar cane business outside New Orleans. In our interview, Candler speaks about how working on the show has changed her as a filmmaker, and highlights the amazing women guest directors working on season 3.
You're a perfect example of Queen Sugar creator Ava DuVernay's commitment to championing women behind the camera. You've gone from director, to producing director, to showrunner in three seasons.  How has shifting from one to the other and expanding your role changed you and your work as a filmmaker?
Every single step was brand new, uncharted territory for me. I committed to giving it everything I had, because Ava has so much faith and belief in me. She's such a powerhouse, and such a devoted champion of female filmmakers. I don't know that I was surprised I was able to tackle it, but it was more about finding the confidence in myself, and trusting it's always there. It is knowing the talent and ability is in all the women coming in to guest direct, or to be producer directors. We know how to do this. We are telling stories. It's just knowing we are fully capable of putting art onscreen. From the very beginning, it has always been about making art in the frame, and about the limitless possibilities of putting your cinematic stamp onscreen. That was just so freeing. The artistic space in each of us was so trusted and nurtured to realize our best work.  Through the process, I've learned countless lessons from all the departments, from the technical to the artistic. Those lessons have helped me to stay truer to what I want to put out there.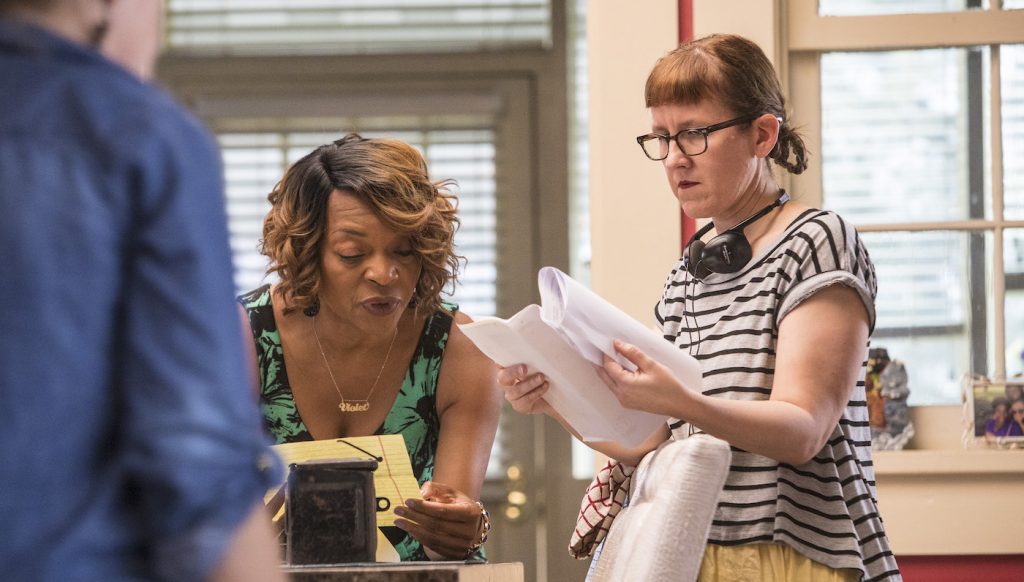 Different female filmmakers are bringing their individual styles to the season 3 episodes on which they are contributing. How can viewers recognize their aesthetic, or what should we be looking for? 
I was able to be front row center being able to work with each director and was a student with each one, learning something new from each of them. It was such a gift to me. This season we have Patricia Cardoso who did Real Women Have Curves. She has an amazing specificity about her that she wants to bring to all aspects a project, from the props to the set decoration. There's something very detail-oriented in the way she works. She'll talk about something she really wants in a scene, and once you see it come to life, you see what she had in mind and what a huge difference it makes. It just elevates all the elements, as they come together to create a better whole. Maria Govan, who directed episode 4, got countless comments from actors who just loved working with her. They raved about how amazing she was to work with, and she apparently had this real gift of talking to the actors. You see it in the end result and the performances. Lauren Wolkstein, I've been a fan of hers a long time and her short called The Strange Ones, that was recently developed into a feature film released last year. We've been on the same festival circuit for years and I've been championing her to Ava for a while. Shaz Bennett I've known as a film programmer in the independent world. I just got to see her work this year with Alaska is a Drag. Not only does she have exceptional skills as a programmer, she's also an amazing director. Of course, DeMane Davis, who is our producing director, she keeps the cinematic language consistent.  All the directors get a style guide when they come onboard. It has all the frames and negative space we use, but we tell them to be bold with their vision and frames, and in making their own art.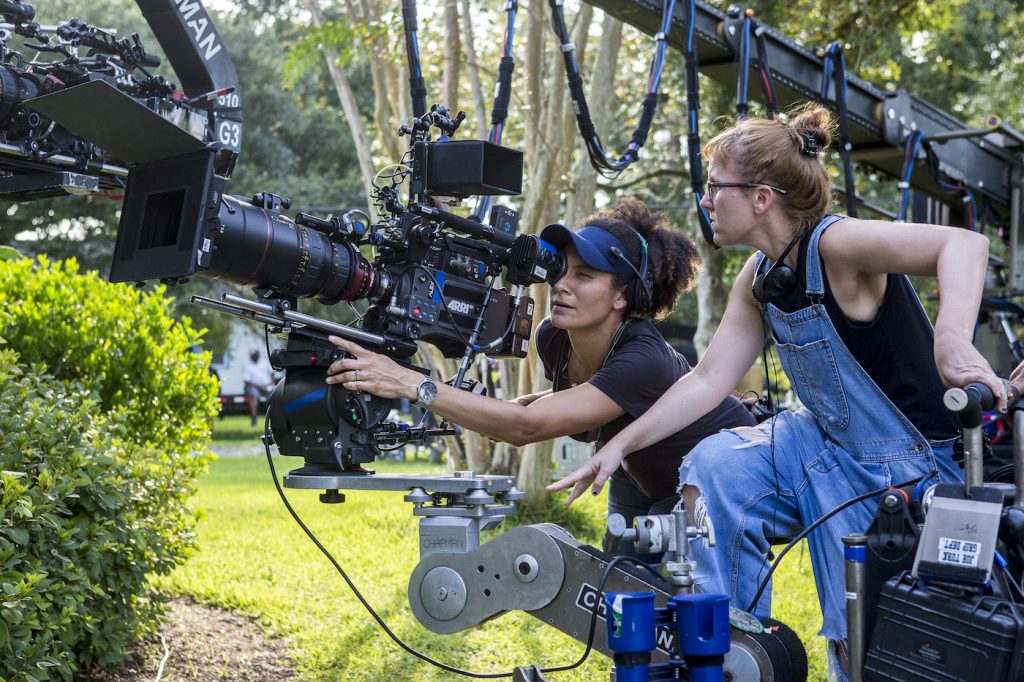 How do you think Ava committing to all female directors on Queen Sugar is reflected in the show?
We are getting to see these female perspectives, and there are just these wonderful cinematic voices that we haven't heard from to this degree. From an aesthetic point of view, I think there's such a beautiful touch to each episode from each of these women. Many of them come from the independent space, which I think is also reflected. There's this great independent spirit. Deep down, I think not only those of us working on it, but the fans, recognize they are seeing something that hasn't been shown with this level of honesty before.  There is an organic, holistic quality always coming through, and it's beautiful.
Featured image: Queen Sugar Ep 216 — Photo Credit: Skip Bolen / @2016 Warner Bros. Entertainment Inc. All Rights Reserved