New Avengers: Infinity War Photos, Art, & Video Thanking Fans
We are only a little more than two weeks away from Avengers: Infinity War's premiere, and every day seems to bring a bit more information about this unprecedented mega-blockbuster. On Monday it was a new TV spot with a lot of fresh footage. The previous Friday, it was an IMAX poster that seemed to reveal a nearly hidden Ant-Man. The day before that, these 22 new posters. Today, it's some new images from the film, some very cool art (featured above and below, to promote Disney's mammoth D23 expo this summer), and a new video from Marvel thanking fans for a decade's worth of interest, investment and excitement.
First, lets take a look at this awesome piece of art Marvel shared on their Twitter page to hype the D23 summit:
Learn more about The Road to #InfinityWar and check out exclusive artwork in the @DisneyD23 Summer Movie Spectacular: https://t.co/OmZcGtVeBW pic.twitter.com/uonrDQndeV

— Marvel Entertainment (@Marvel) April 5, 2018
Now, how about three new Infinity War images? You've got a bloodied Cap, a suspicious group of Guardians, and some very concerned new friends standing before a ruined staircase.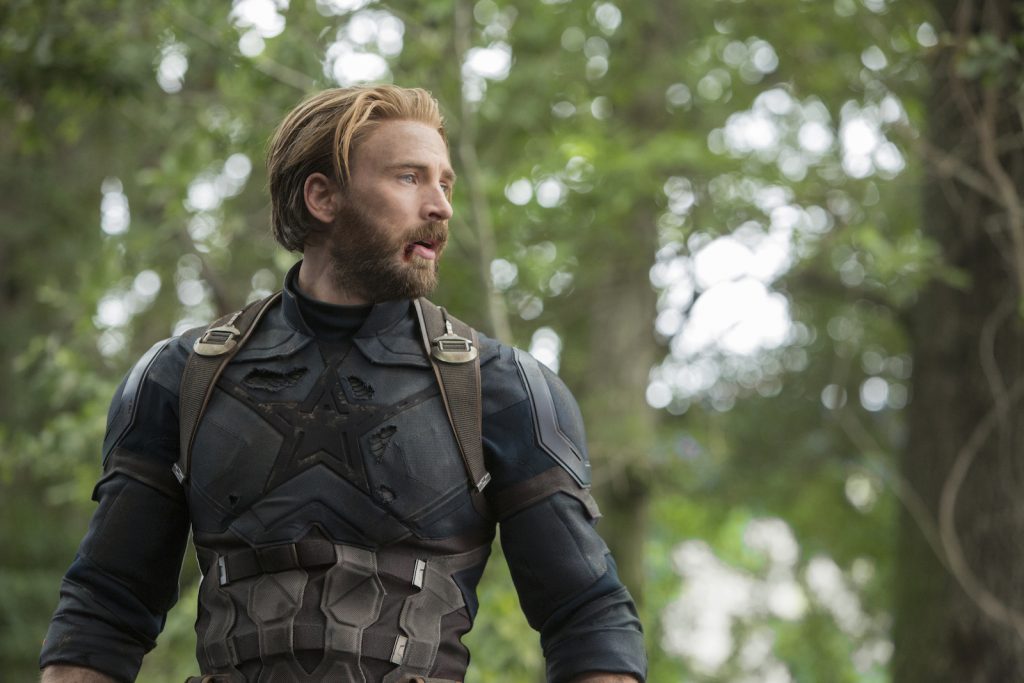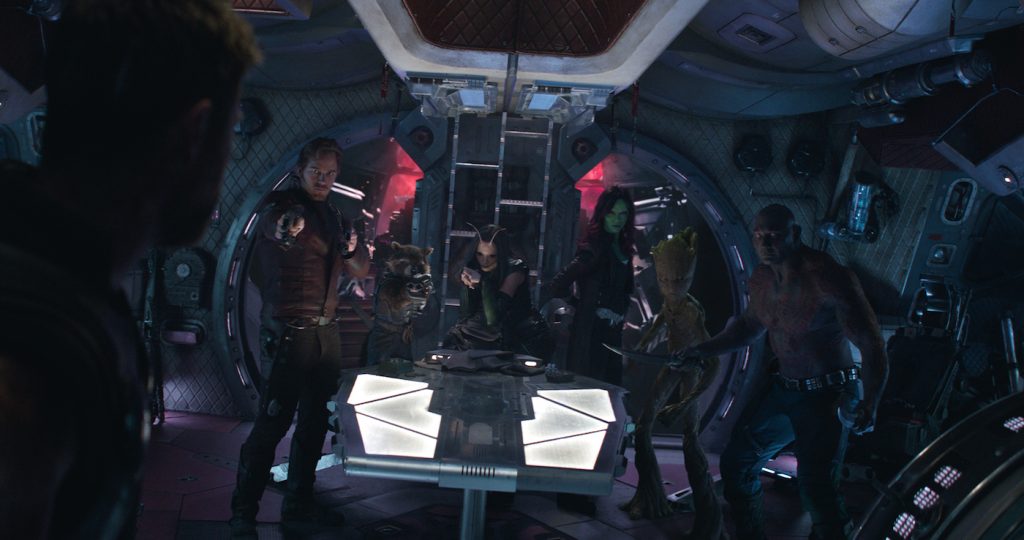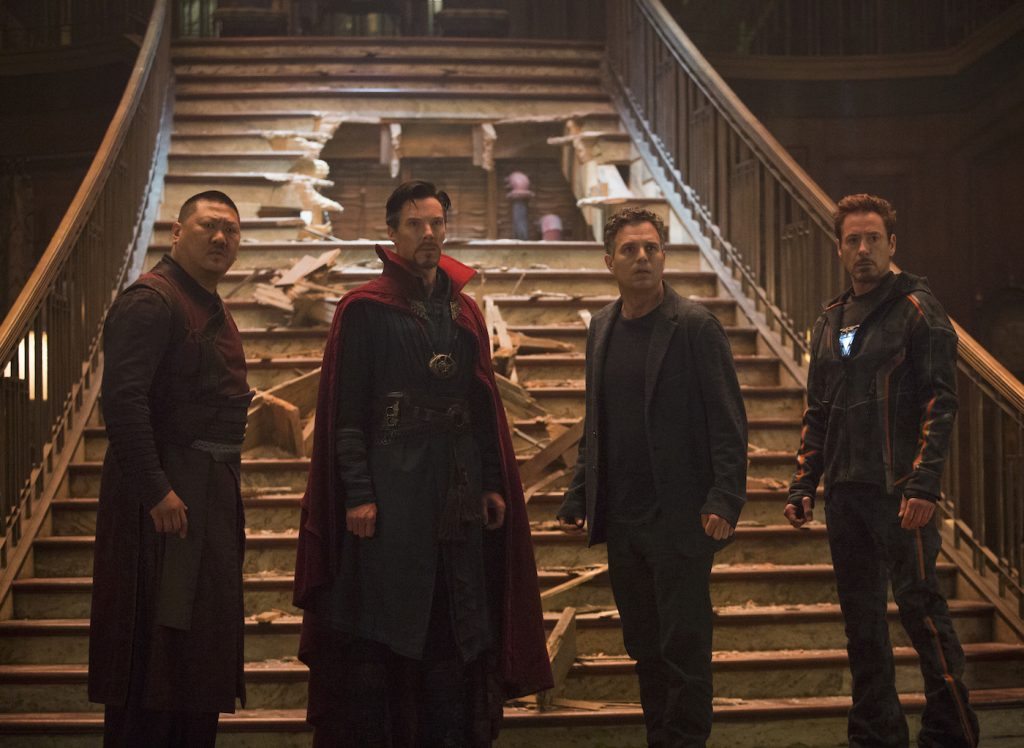 Finally, the video. This thank you to the fans takes us back to the very first film in the MCU, 2008's Iron Man, which introduced the world (at least those who didn't already know him from the comics) to the brilliant, bratty, and soon-to-be superhero Tony Stark. Even though Marvel had a grand plan, and despite how great Iron Man was, few people could have predicted the mammoth success of the MCU, which has spanned more than 18 movies, from Iron Man to the historic Black Panther, all leading up to the main event, Avengers: Infinity War. (Comparatively, Joss Whedon's fantastic, original Avengers from 2012 almost seems quaint now, what with its measly roundup of a handful of superheroes.)
The thread that ties all of these films and superheroes together, Marvel argues, isn't their industry-conquering template of creating a universe of films that are all connected, overlapping and in constant chatter, but, you (me, us)—the fans. "You're the reason we're here," Robert Downey Jr. says. The video includes a bunch of Marvel's biggest stars thanking fans for standing in long lines for Hall H at Comic-Con, getting into Twitter fights, creating incredible costumes for some serious cos-play and more.
Of course the video also does double duty as promo for Infinity War, which, in case you've been offline for the last, oh, year, premieres on April 27
Featured image: Art from Ryan Meinerding for the Disney D23 Expo.