The Dora Milaje Prepare for Battle Alongside the Avengers in Infinity War
If we were to go to war over the Infinity Gauntlet our first choice for backup would be the Dora Milaje. Turns out the Avengers agree. Captain America (Chris Evans), Black Widow (Scarlett Johannson), and Winter Soldier are preparing to battle Thanos, and they are teaming up with Wakanda for the show down.
Total Film magazine published an exclusive image from Avengers: Infinity War and it's pretty epic. In the calm before the storm, Okoye (Danai Gurira) and T'Challa (Chadwick Boseman) stand shoulder to shoulder with the Avengers. It's interesting to see Black Panther alongside Captain America, as they had a little bit of tension, if you recall, in Captain America: Civil War. Also on the secret team Captain America united since Civil War is Falcon (Anthony Mackie), War Machine (Don Cheadle), and the Hulk (Mark Ruffalo).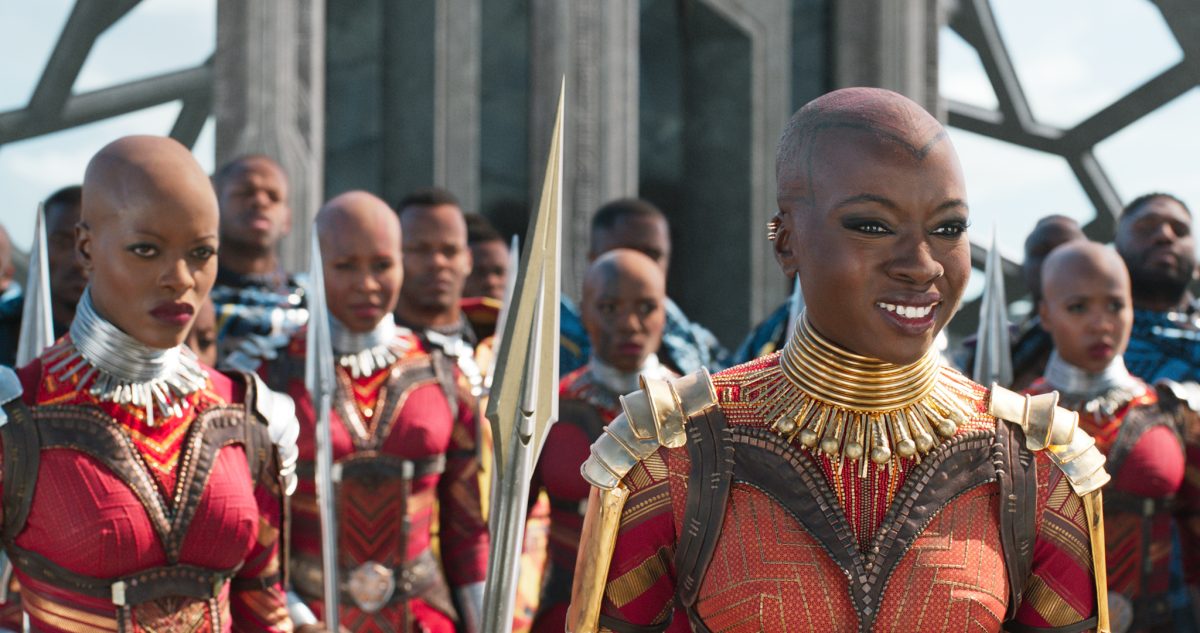 Anyone who saw Black Panther (and stayed for the post-credits scene) already knew that the Winter Soldier and the Wakandans crossed paths. We saw him wake up in Africa and talk with Shuri (Letitia Wright). In Total Film's image, the Winter Soldier's arm looks new and improved—surely this is one of Shuri's genius vibranium powered creations.
It certainly feels like nothing could be bigger than Black Panther right now. From the costumes to the production design, we completely fell in love with Wakanda. We hope having them join the fight in Infinity War means we'll revisit the marvelous African nation. While there's certainly a lot to come in the super-sized film, there's potential that vibranium isn't the only thing they're hiding in Wakanda. There could also be an Infinity Stone.
Avengers: Infinity War hits theaters April 27.
Featured Image: Marvel Studios' AVENGERS: INFINITY WAR..L to R: War Machine (Don Cheadle), Winter Soldier/Bucky Barnes (Sebastian Stan), Black Widow/Natasha Romanoff (Scarlet Johansson), Captain America/Steve Rogers (Chris Evans), Hulk (Mark Ruffalo), Okoye (Danai Gurira), Falcon (Anthony Mackie) and Black Panther/T'Challa (Chadwick Boseman)..Photo: Film Frame..©Marvel Studios 2018