Sundance 2018: Robert Redford Addresses #MeToo and 'Fake News' in Kick Off Press Conference
Sundance 2018 has officially begun. Founder and President of Sundance Film Festival, Robert Redford, opened the festival from the historic Egyptian theater. Redford told reporters that the Egyptian was the only theater in Park City when he began the Sundance Film Festival in 1985. Inspired by the discovery of King Tut's tomb in the 1920s, the location was almost like stepping onto a film set in itself.
Redford was joined at the press conference by Executive Director Keri Putnam and Director John Cooper. Entertainment Editor of MarketWatch, Barbara Chai, moderated the discussion that highlighted the festival's expansive programming. Of more than 13,000 submissions, 191 feature and short films will screen at this year's festival. There are some amazing selections this year, but here are some of the ones we can't wait to see. We've also already spoken with two talented filmmakers showing their work here—The King's composer Robert Miller and Burden's cinematographer Jeremy Rouse.
Sundance expanded to add a new theater this year, The Ray, that was built in only three months. The theater houses a VR exhibit and will support screenings. A new category for indie episodics was added this year as well, and the projects will be featured Tuesday and Wednesday. Cooper said that they had tested the waters with projects like Top of the Lake and OJ: Made in America. Both were hugely successful and Sundance organizers realized there was an appetite for it.
Chai opened with a question for Redford about the history of Sundance, including the Sundance Lab that supports creators and predates the festival. Redford was clearly as passionate about independent filmmakers now as he was more than 30 years ago. He acknowledged that there was a place for big studio films, where he started his career, but there was a call for something more.
"I could see and feel that there were other voices out there and other stories that needed to be told that were maybe more risky," Redford said. "They weren't being given a chance. I thought without harming the industry, maybe we could add to it. So how to create a mechanism where we could help these new voices so they could at least get their stories told."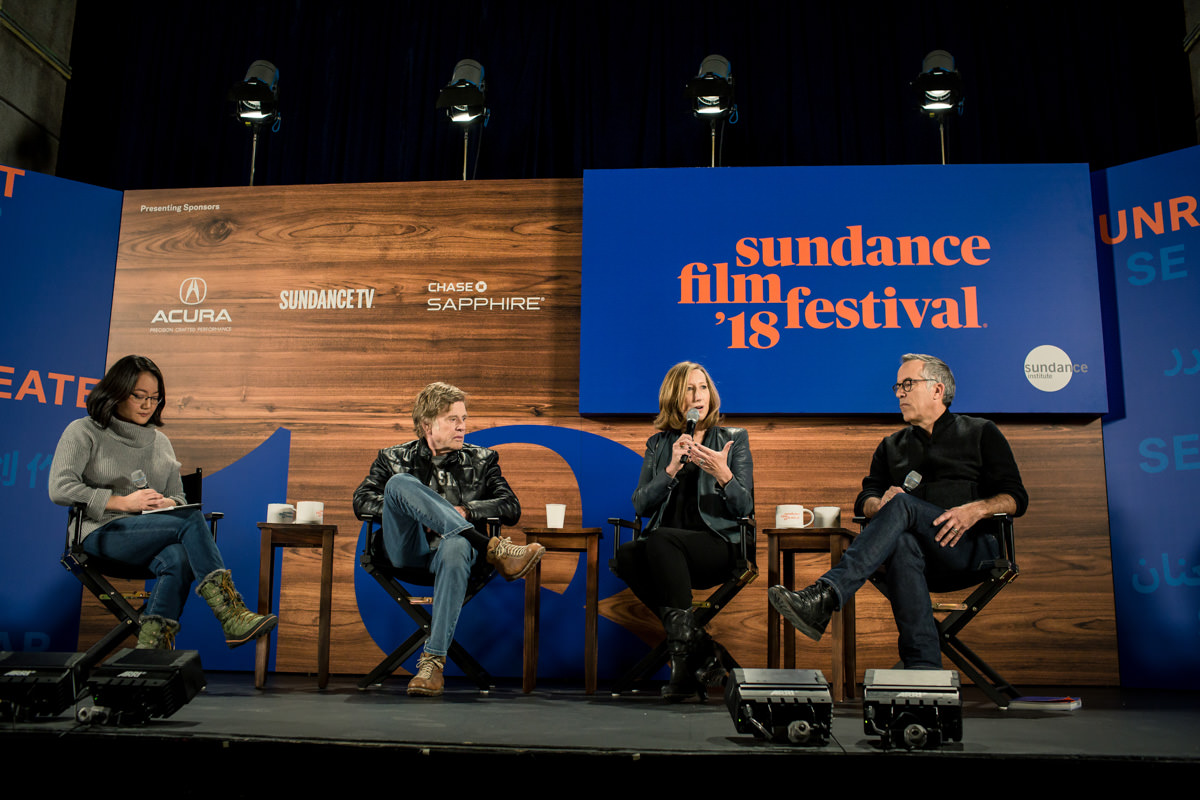 Beyond festival news, Chai questioned the panel about current events impacting the industry, not shying away from difficult subjects like the #MeToo movement. Redford and Putnam were very vocal in their support of the new direction the conversations were driving the industry.
"I'm pretty encouraged right now by this period of change," Redford said. "What it's doing is bringing forth more opportunity for women in film to have their own voices heard and do their own projects. I'm pretty excited about that…I think the role for women to step forward and exercise their voices more is a really wonderful thing. And I think the role for men right now would be to listen."
Putnam said that it will take time to make change in an environment as large as the film and television industry, but she was glad for the momentum. She added more detail about where Sundance fits into the conversation and the next steps she envisions moving forward.
"At Sundance, we're lucky because we do work with a lot of underrepresented story tellers and a lot of women story tellers," Putnam noted. "I think the opportunity to have conversations with studios, agencies, artists, and producers about these issues and how to advance those conversations. What I've noticed in the wake of this movement is something really exciting. A really different energy happening."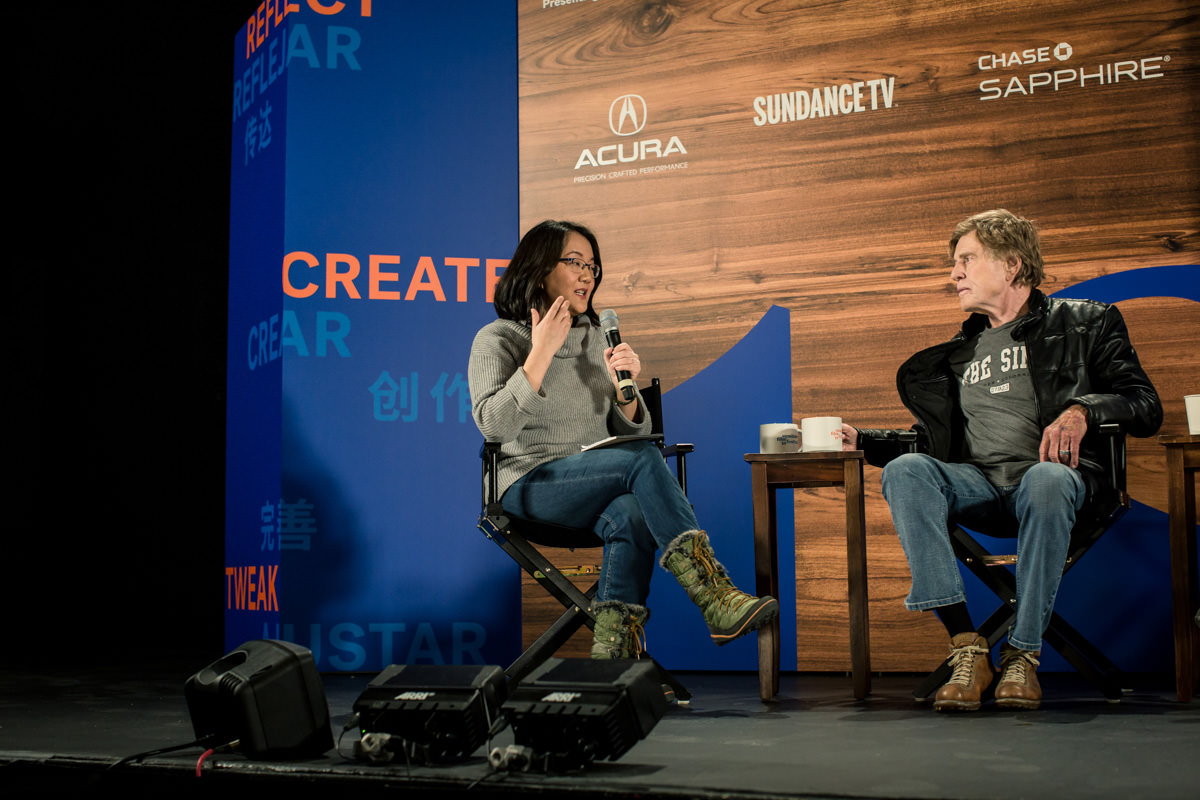 Chai called back to Redford's role as Bob Woodward in All The President's Men and his driving influence to have the film made. "Journalism always seems to be under threat periodically," Redford said. "Journalism is our means of getting to the truth, and I think getting to the truth is getting harder and harder in this climate, when you have so many stories being told by so many different sources and you have the floating word of 'fake news'. That becomes threatening to the proper use of journalism. You want journalism to represent the truth and getting the truth to the people. For me that's a pretty big deal."
He went on to recall that he recognized the interesting part of the Watergate scandal was the investigative work of Bob Woodward and Carl Bernstein, rather than Nixon. He pitched the idea to Woodward, who didn't immediately have the same vision. "He was very adamant at that time that he was not worth it. He said he wasn't an interesting subject. 'Oh, I'm boring.' And I said, 'Well can I decide that?'"
The screenings get underway in earnest today, and we'll be here to fill you in. Check back for more news and interviews from Sundance 2018.