Sundance 2018: Talking to The King Composer About How Elvis's Life Mirrors Modern America
If you were going to try and diagnose America's current overall political and social health through the lens of Elvis Presley's life, you'd want documentarian Eugene Jarecki as your filmmaker. And for Jarecki, composer Robert Miller was the man he tapped when he thought about how to create a score that would help elucidate the connections he was trying to make, while also living comfortably in a film that would be filled with indelible music, from the King himself, to a host of other musicians.
When you think on the premise of The King a little longer, however, you come upon a possibly depressing conclusion —if Elvis is the lens upon which The King views America, what does that say about the country?  Elvis went from a vibrant, ambitious young musician to a megastar to, ultimately and sadly, "Fat Elvis," as the final period of his life is unkindly but popularly summarized.
The King is a musical road trip across America that looks at how a "country boy lost his authenticity and became a king while his country lost her democracy and became an empire," as the film's synopsis puts it. The film includes stops in places that were crucial to Presley's life, like Tupelo, Memphis, New York City and Las Vegas. The King includes interviews with Rosanne Cash, Chuck D, Emmylou Harris, Lana Del Rey, Alec Baldwin, Dan Rather and Ethan Hawke, and was picked up before its official Sundance screening on Jan 26 by Oscilloscope.
We spoke with Miller, winner of seven CLIO awards, two AICP awards, and two collective Emmys, about scoring what could be viewed as a lyrical dirge about contemporary America.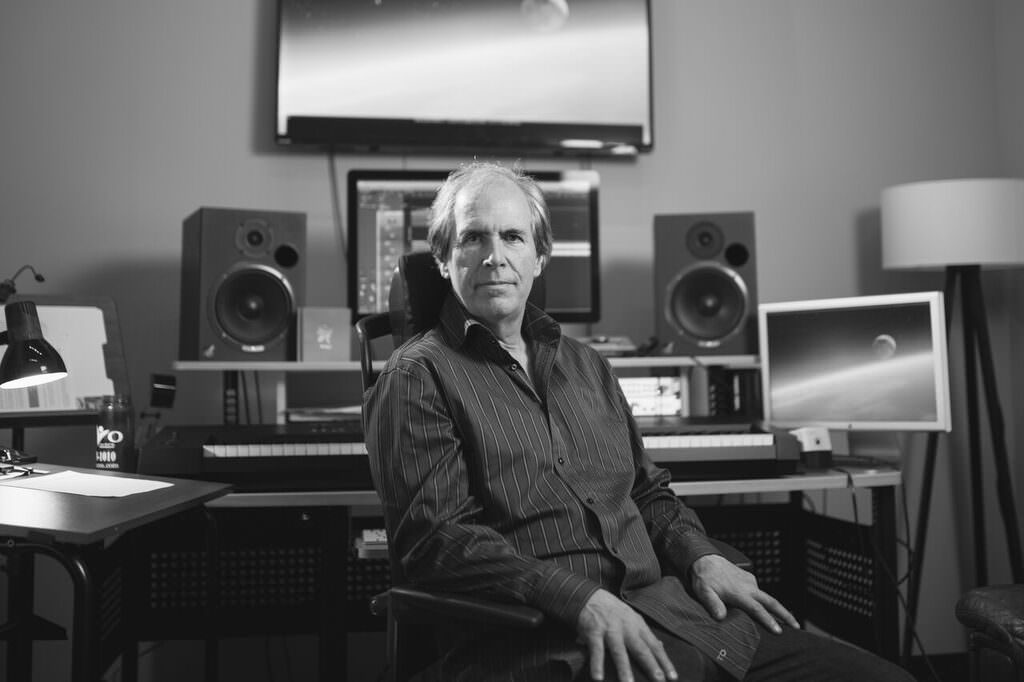 Let's start with your first involvement with this utterly unique doc.
I've been working with Eugene since 2005's Why We Fight, which was the Grand Jury Winner here at Sundance, and subsequently went onto some really nice things. We've been working together ever since, on films like The House I Live In, another Grand Jury Winner at Sundance, we did Reagan, which won an Emmy, and here we are on The King.
Jarecki is a really singular filmmaker—you two must have a really great shorthand at this point.
We seem to understand each other well. He's a huge talent, his ideas are very interesting—he's got these deeply felt and thought ideas. I'm always very captivated by his films and his process.
As for The King, I'd been hearing about it for a few years, and I was fascinated about the idea of looking at our country through the prism of Elvis's life.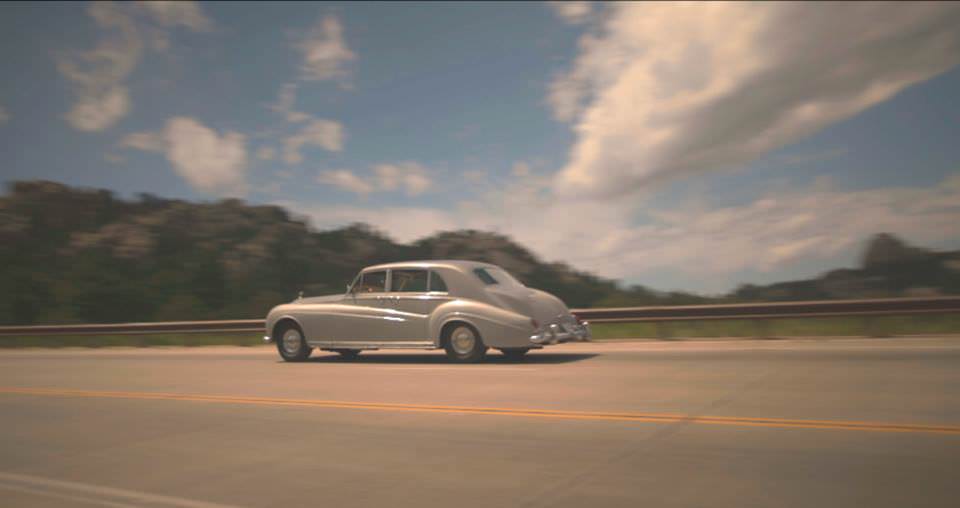 So The King was in development before the 2016 presidential election?
Eugene started before the election, and then he was working on it as the election was taking place. Then, what Eugene feels about Trump's America after the election became a big part of it. I don't necessarily know how it will look to viewers, but I can tell you that the film is much larger than just a story about Trump, but yes, it encompasses Trump's America.
How would you categorize the film's central conceit? 
You think of Elvis Presley's life, and you first think of this young, energetic, ambitious guy who shoots up like a meteor. Someone just glowing with potential. Then you think about what that attracts, that instant success, which can turn into greed, which can lead to being derailed, which turns into gluttony, and, finally, the proverbial "Fat Elvis" period. This is some of what Eugene is pointing to, although he's staying away from that cliché. But he's pointing to how we could potentially become the Fat Elvis period, that period in Las Vegas which was his ultimate demise. I guess Eugene would be able to make interesting comparisons to that period of Elvis's life, and the current state of America, and Trump's America. He's able to make a very interesting comparison.
How did you approach scoring a film about one of the most famous musicians of all time? Where do you step in with your own music and your own sensibilities about how to shape this story?
The score isn't really about Elvis, and there are two other composers, Antony Genn and Martin Slattery, who pitched in, but I'm the lead composer on this. When I work with Eugene, I become his thesis statement's soul. We have this film that's inundated with Elvis's music, and other great blues and some very interesting pop, it's just absolutely full of American culture and lots of music from pop culture. So the score needed to be the break from that. When Eugene needs to cut away from the ear candy of the culture and try to tell you something that's incredibly important and connect this to his overall idea about America—that's when score pops in.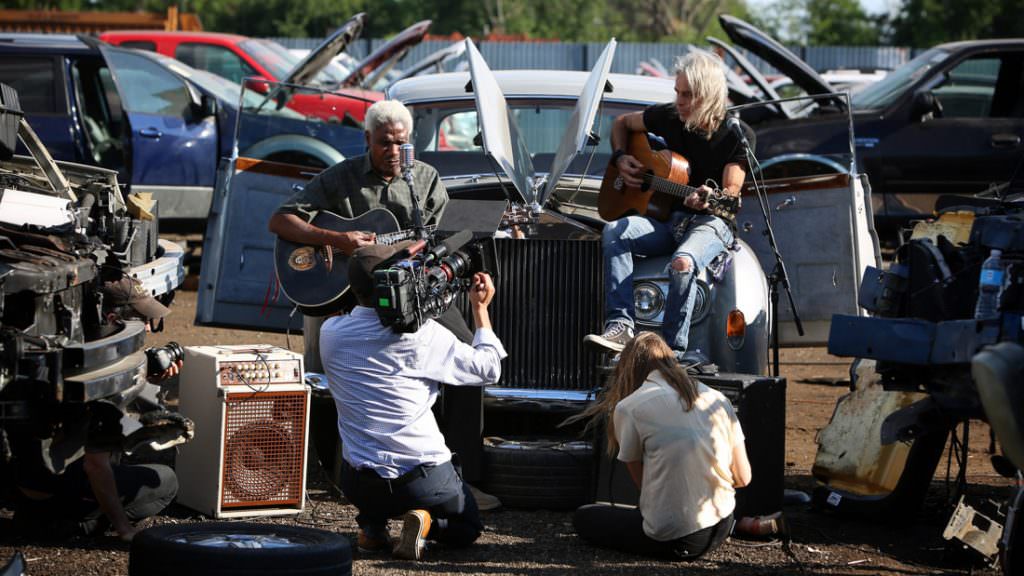 How much music did you create for this film in total?
Like most docs, a documentarian is trying to figure out the story as you go, and that happened here. I've got tons of score sketches, and then we began to build on the film's specific vernacular, and make sure that there are some very subtle things in the score that are relating it to the film's premise. We're putting the finish touches on it as we speak.
How do you approach scoring docs as opposed to narrative features? 
I try to make the score feel like it would work in a drama. When it comes to crafting a great doc film score, I think there's a way to make it feel like a narrative. I look for the film's voice, the character's voices, the sonic personality. I've always wanted to approach it purely like that. I'm a symphonist first and foremost, I studied with Aaron Copeland, for Christ's sake [laughs], and I love what happens with symphonic development. I've always transposed that into my films. And it's much more difficult in documentaries, but a good score for a doc will feel satisfying in a lot of the ways that a narrative does.
I did a score this summer for 30 for 30, a five hour film called The Best of Enemies, the rivalry between the Celtics and Lakers, my approach was two themes: One down and dirty, slightly Irish influenced, kind of a bar band-ish theme for the Celtics, and one more polished, slightly R&B influenced, a Earth, Wind & Fire meets an orchestra for the Lakers. I made five hours of music out of those two themes battling each other.
Are there any thematic elements in The King you can share, something a viewer might pick up on if she were attuned to it?
Starting from the titles, you'll hear a kind of undulating, somewhat ambient, pensive thought-provoking sound. There's a couple of figures, like a piano piece later, that has the tiniest little fragment that I've embedded in the titles. So with this little figure that almost becomes like a ghost, which comes from an Indian flute called a fish flute, if you listen very closely, you'll hear strains of this piano piece and haunting little fish flute figure keep recurring throughout. Concentrating on those little notes might take you away from ingesting the film itself, though, so I'd save that for your second watch.