Sundance 2018: 10 Films We're Excited About
Call Me By Your Name rocketed off the Sundance Film Festival stage last January and is still soaring through awards season, likely to be a major player once the Oscar nominations are announced on January 24. Hot off receiving three Golden Globe nominations, Call Me By Your Name is just one very recent example of a film that began its life at Sundance, and has gone on to become a touchstone. Dee Rees' Mudbound, which has also stirred up huge awards buzz last season and was one of the best Netflix releases of the year, began its life here in Park City. Fruitvale Station first premiered here and launched Ryan Coogler's career, one of the hottest young writer/directors working in Hollywood, the man behind the upcoming, already record-setting Black Panther.
Sundance has the power to pull indie films, their cast and crew into the limelight, and we're on the lookout for this year's breakout films. We're here in unseasonably warm Park City to bring you the latest and greatest from the opening weekend of Sundance. The screenings, roundtables, exhibits, and more officially kick off today. Here are a few of the titles we're most looking forward to.
Bodied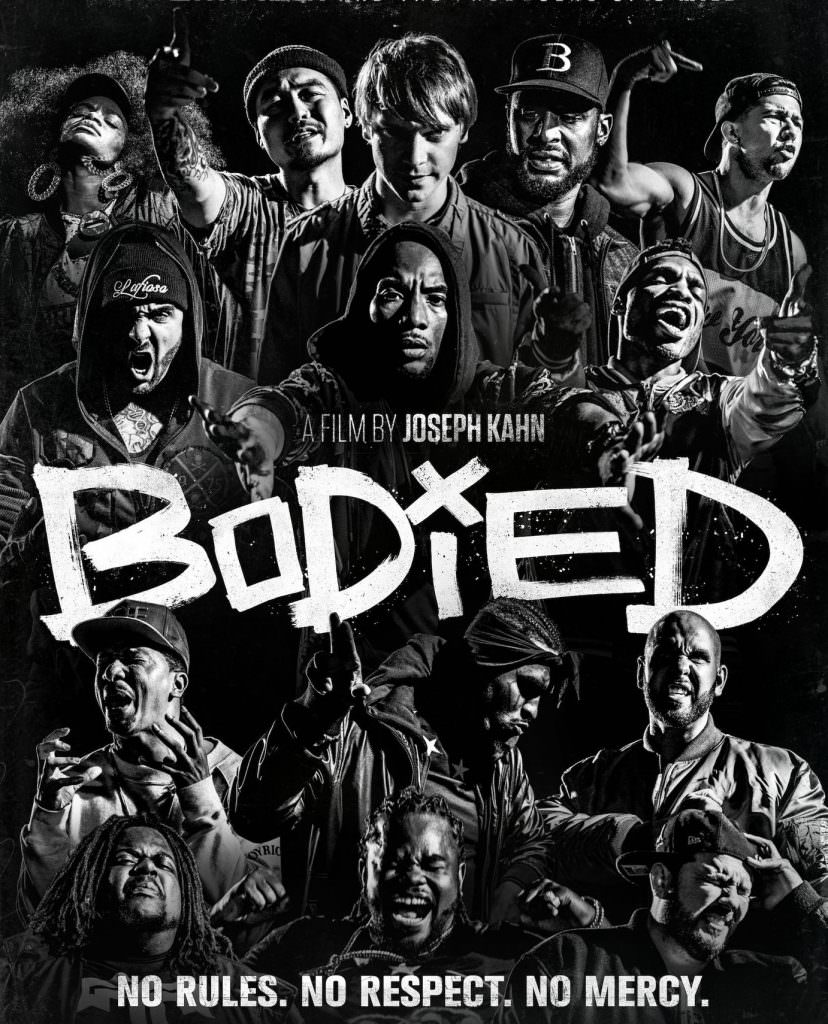 Sundance is filled with world premieres and movies up for sale, but Bodied is already off the market. Grammy Award winner Joseph Kahn directed the parody that takes the Pitch Perfect premise and puts it in the world of rap battles. The lyrics were penned by real rap battle champion, Alex Larsen, and Bodied is the type of film that keeps defying your expectations, largely fueled by dialogue and lyrics that offer layer after layer. YouTube Red snapped up the picture after it wound through festivals last year. With Lin Manuel Miranda making freestyle a national obsession, this one is likely to have an explosive fan base.
Don't Worry, He Won't Get Far on Foot
We didn't know we needed a blonde and bearded Jonah Hill in bell bottoms, but did we ever. Gus Van Sant directs Joaquin Phoenix, Jonah Hill, Rooney Mara, and Jack Black in the biopic of cartoonist John Callahan. After a car accident left Callahan paralyzed, he channeled his frustrations and experiences with disability into his comics. The role is a perfect vehicle for Phoenix's style. He can fully sink into this role with the added challenge of Callahan's physical constraints.
A Futile and Stupid Gesture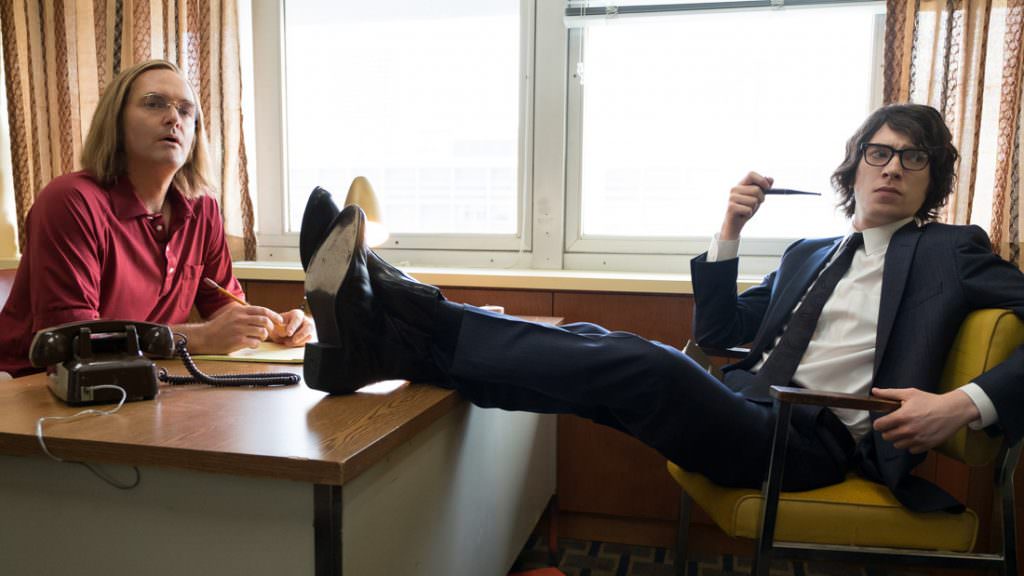 There's something totally enthralling about watching geniuses act like complete idiots, in the most successful way possible. The 2015 Sundance documentary, Drunk Stoned Brilliant Dead: The Story of the National Lampoon, charted the rise of a group of Harvard students who finely tuned their raunchy comedy into a national phenomenon and their rivalry with SNL produced Animal House. At the center of it all was deeply troubled comedic virtuoso Doug Kenney, played by SNL alum Will Forte in A Futile and Stupid Gesture. The movie looks like everything National Lampoon would have loved: vulgar, wild, and totally insane.
Juliet, Naked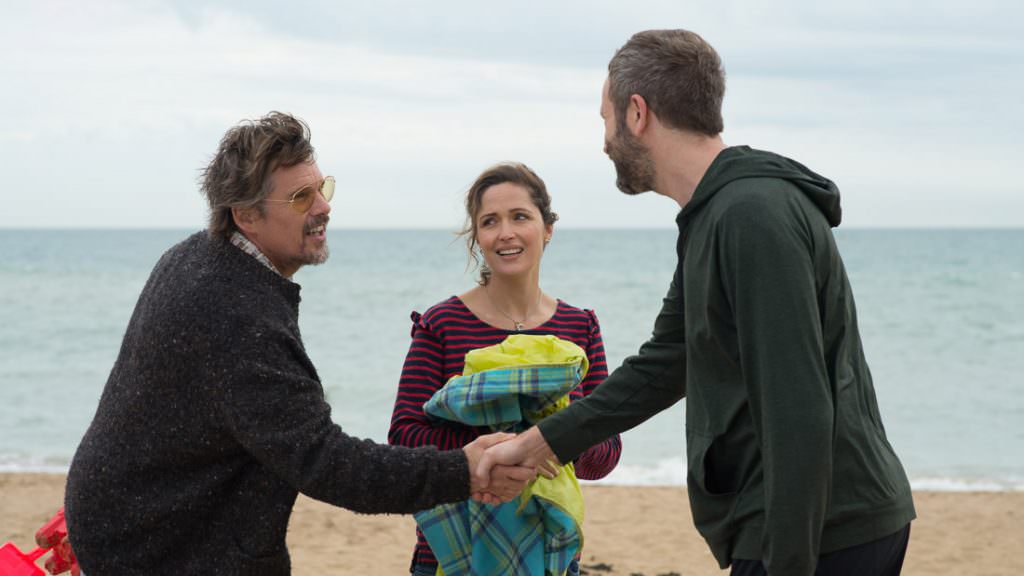 Here's a romantic tangle we would love to see unfold. Rose Byrne plays a woman caught between her boyfriend, Duncan (Chris O'Dowd), and a former flame, rock star Tucker Crowe (Ethan Hawke). Otherwise never destined to cross each other's orbit, Duncan happens to be Crowe's biggest fan, which we can only imagine causes hilarious tension. Sure to be lighter fare, we look forward to diving head first into the trios endless awkward situations.   
Mandy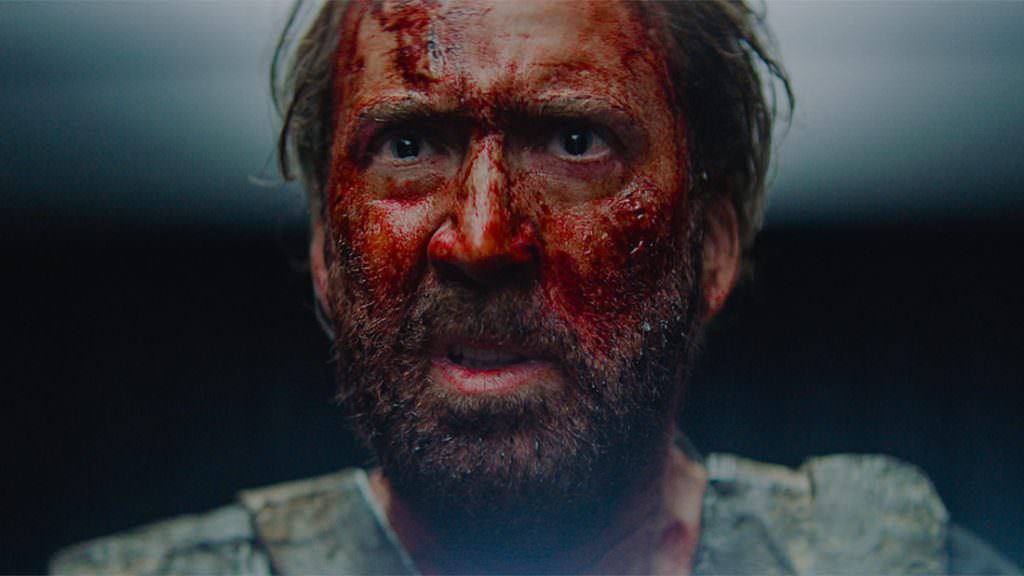 Give us a bearded Nicolas Cage dripping in blood, and we're totally hooked. For those looking to get a little more wild, there's the midnight showing of Mandy. There is no amount of Nic going full throttle in an insane scenario that could satiate us. This time he's facing a homicidal cult and something supernatural, but do the details really matter? Adding to the anticipation is costar Andrea Riseborough, who we seriously don't want to cross after that Black Mirror episode "Crocodile."
Monsters and Men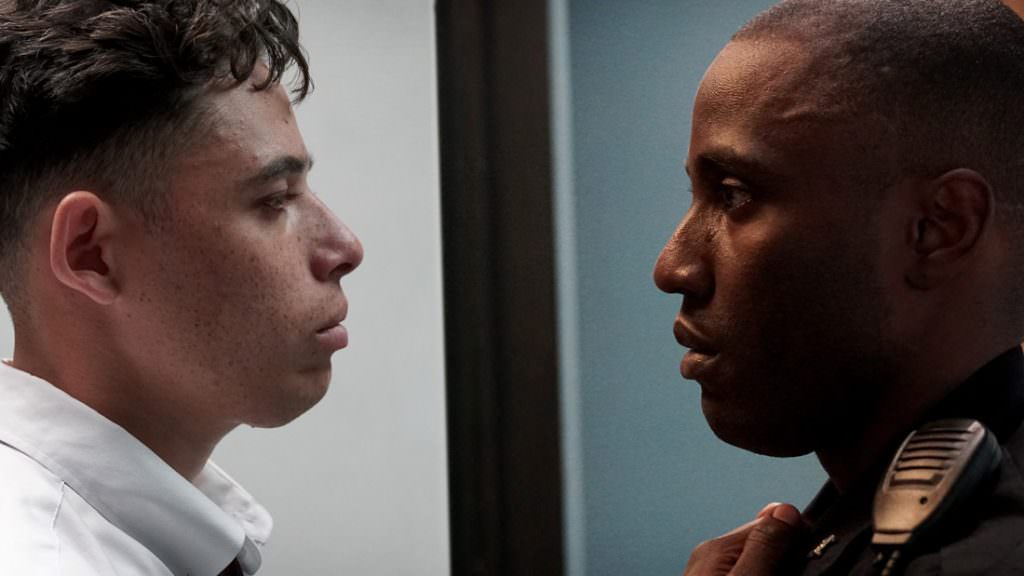 In the U.S. Dramatic competition is also a film titled Monster starring Kelvin Harrison Jr. and Jennifer Hudson that looks incredible, but we've got our eye on Monsters and Men. A white police officer guns down an innocent black man in Brooklyn. Manny Ortega has the video to prove it, but debates whether he wants to get involved. As the horrific epidemic of police shootings grips our nation, this film has the potential to make waves. Kelvin Harrison Jr. is in this one too (we know, it's confusing) along with Hamilton stars Anthony Ramos and Jasmine Cephas Jones.
Robin Williams: Come Inside My Mind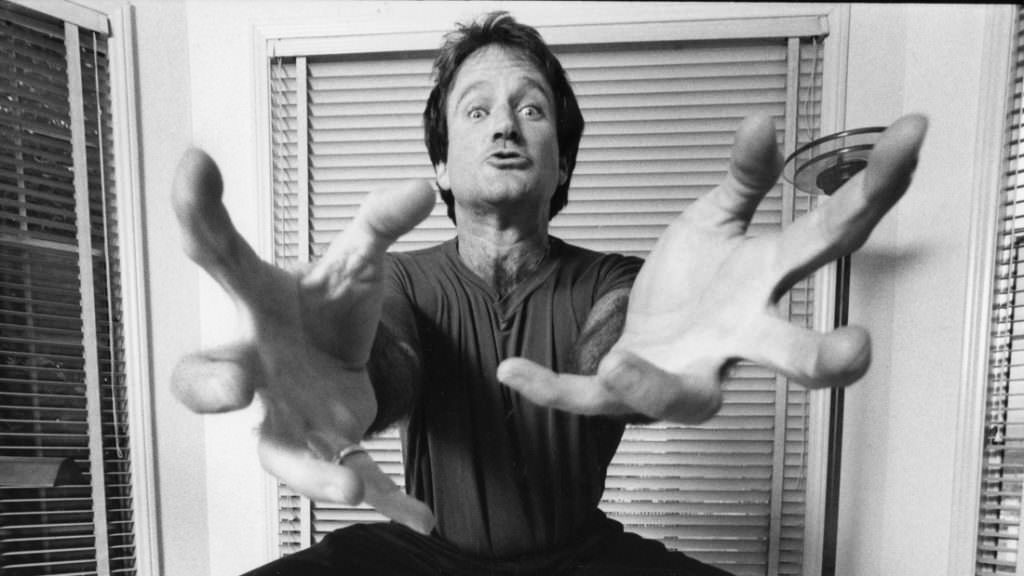 One of the most beloved actors of our time, Robin Williams astounded audiences with a mind that moved twice as fast as his mouth. He could tumble through characters like a bowling ball knocking down pins. Every role and every joke brought endless joy, which made the demons that plagued him even more difficult to comprehend. The documentary celebrates Williams' genius and why we loved him so much.
Seeing Allred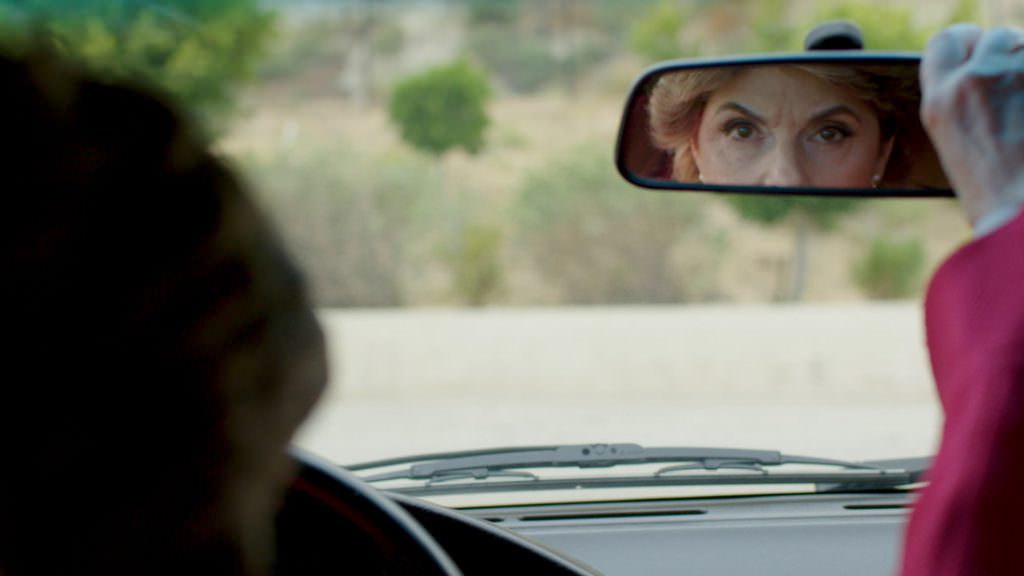 Sophie Sartain and Roberta Grossman dive into the legacy of groundbreaking feminist and tireless lawyer Gloria Allred. As her decades of work fighting for women's rights coalesces with the national conversation, the documentary promises to take an honest look at the fights she's won and enemies she's made along the way. Now is a good time for a refresher on the path that Allred has paved that allowed for the movements of today.
The Tale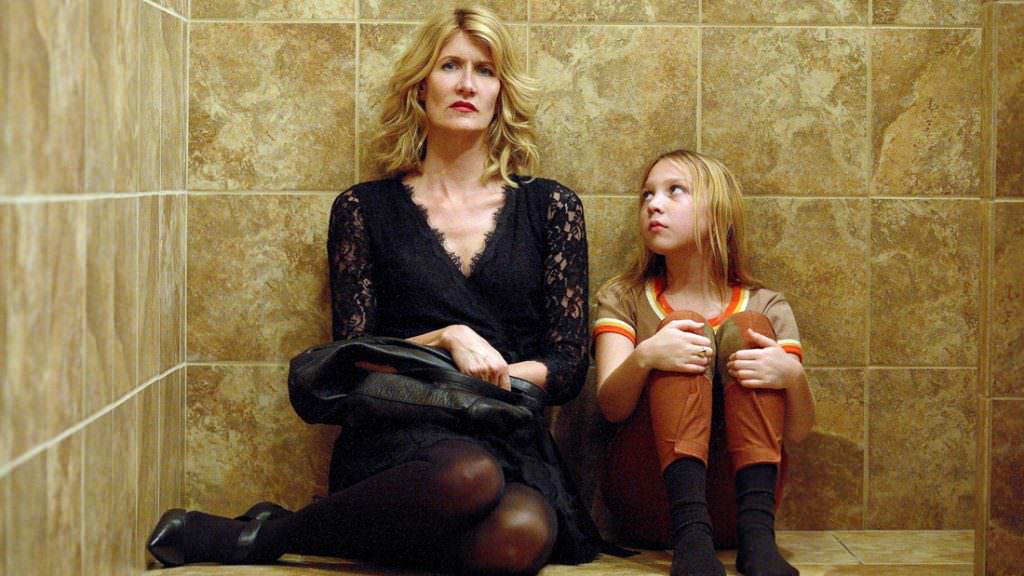 Fresh off a Golden Globe win, Laura Dern stars in The Tale, written and directed by the woman she plays. In an autobiographical story, journalist Jennifer Fox reexamines the nature of the relationship she had with two high school coaches when she was only thirteen. Her recollections greatly vary from a disturbing account she wrote as a child. In the year of #MeToo and Time's Up, The Tale is nearly prophetic in recognizing a change in perspective was inevitable and necessary.
Won't You Be My Neighbor
Nothing holds the sweetness of nostalgia like kindness experienced as a child.  Tumultuous times have us longing to return to Mr. Roger's neighborhood for one more life lesson. The career of Fred Rogers and his dedication to children's issues are the focus of this documentary. Now that's special.
Other notables:  American Animals starring Evan Peters; Daveed Diggs in Blindspotting; Keira Knightley in Colette; Rupert Evertt's The Happy Prince; Daisy Ridley as the titular Ophelia; the Paul Dano directed Wildlife.
Featured Image: Joaquin Phoenix in Don't Worry, He Won't Get Far on Foot; Robin Williams; Kelvin Harrison Jr. in Monsters and Men