Director Shawn Levy on Synchronicity Between His "Deadpool 3" and Secret "Star Wars" Movie
Director Shawn Levy is currently promoting All The Light We Cannot See, his Netflix limited series that's adapted from Anthony Doerr's best-selling novel of the same name. Levy is one of the busiest men in the business, with season 5 of Stranger Things, Deadpool 3, and a secret Star Wars movie all on his to-do list. The SAG-AFTRA strikes have slowed down production on the latter three titles, but when it comes to the two movies, Levy remains not only confident in their eventual continuation but excited in the amount of creative freedom and flexibility he has to pursue those projects by the light of his own particular passions.
For Levy's Star Wars movie—a project we know so little about we don't even have the bare bones of a storyline or even a time period—the director revealed to Variety that Lucasfilm president Kathleen Kennedy has been adamant that he make a movie true to himself.
"When Kathy Kennedy brought me on board to make a Star Wars movie, her central mandate to me was 'I want a Shawn Levy movie. I want a story and a tone that reflects you and your taste and what you bring to your movies — with a Star Wars story,'" Levy told Variety. "So I have felt extremely empowered. We are in the early days, unfortunately, because the development process was abruptly paused [due to the WGA strike], but I feel very empowered to trust my instincts in the development of this story and movie."
Considering Levy's skill at teasing out emotional stakes and deep connections no matter the insanity surrounding his characters—think of the sweet-natured lunacy of Free Guy or any of the gangbusters episodes of Stranger Things he's delivered—the idea of a Levy Star Wars movie is intriguing. In fact, Levy told Variety that he thinks his work on the Ryan Reynolds/Hugh Jackman team-up in Deadpool 3, in which Reynolds' titular, chatty, foul-mouthed superhero comes face-to-face with the legendary Wolverine, might double as great prep for his trip to a galaxy far, far away.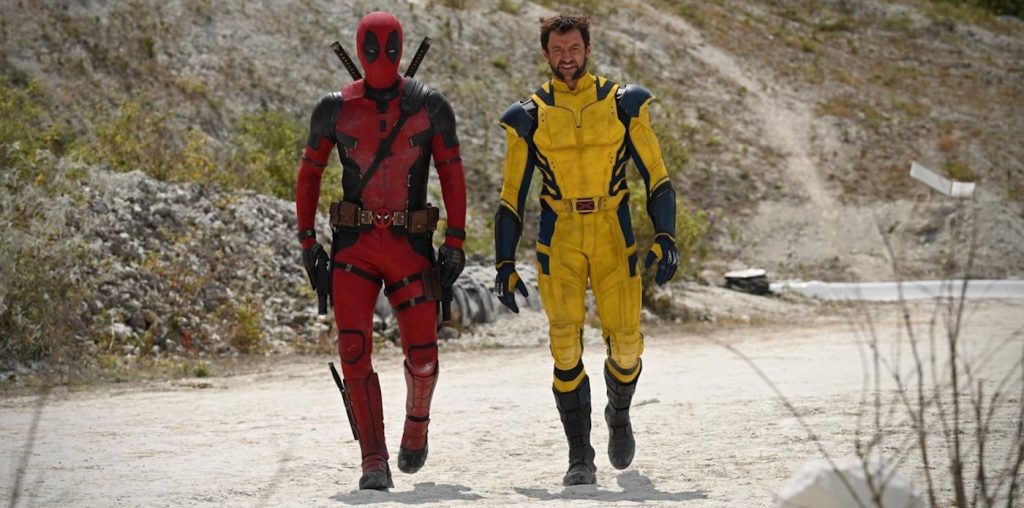 "The experience that I'm currently having with Marvel on Deadpool is showing me firsthand that it is indeed really possible to feel empowered and personal about making a movie within a universe that is bigger than any one film," Levy told Variety. "My Deadpool movie is turning out to be exactly what Ryan [Reynolds] and I had hoped when we started off. So I'm going into the development of my Star Wars movie with a similar optimism and faith that my instincts will be allowed to lead the way."
On the likelihood that his buddy Adam Driver could be involved in his Star Wars movie if it was set before the events of J.J. Abrams's The Force Awakens, Levy was quick to strike the elusive posture of a Jedi who prefers to remain in the shadows. For now.
"Your words, not mine! As you know, Adam is a buddy, and I've always been a huge fan of Kylo Ren. But no comment."
Levy's All The Light We Cannot See streams on Netflix on November 2.
For more on Deadpool 3 and all things Star Wars, check out these stories:
"Ahsoka" Cinematographer Eric Steelberg on Lensing a Rebel Jedi's Journey Through Time & Space
"Deadpool 3" Director Shawn Levy Says Prepare for Epic Wolverine/Deadpool Team-Up
A Battle Through Time With & Against Anakin Skywalker in "Ahsoka" Episode 5
"Ahsoka" First Reactions: Rosario Dawson And Natasha Liu Bordizzo Shine in Latest "Star Wars" Series
Jennifer Garner Joining "Deadpool 3" Cast as Elektra Adds Yet More Star Power
Featured image: NEW YORK, NEW YORK – FEBRUARY 10: Shawn Levy and Ryan Reynolds attend the opening night of "The Music Man" at Winter Garden Theatre on February 10, 2022 in New York City. (Photo by Arturo Holmes/Getty Images)