"Red, White, & Royal Blue" Co-Writer/Director Matthew Lopez on Crafting a Modern Love Story
First-time feature director Matthew López also co-wrote the script of Red, White, & Royal Blue, based on the popular novel by Casey McQuiston, which arrives just in time to add a dash of romance to the end of your summer. It's a love story about Alex (Taylor Zakhar Perez), the son of the President of the United States Ellen Claremont (Uma Thurman), and Henry (Nicholas Galitzine), the grandson of the British King (Stephen Fry), second in line for the throne.
In an interview with The Credits, López talked about some of the most challenging scenes, the one thing actor Clifton Collins, Jr. could not do, and the classic movie romances that inspired him. 
You've got one of my very favorite actors and one of my favorite people I've ever interviewed in the film, Clifton Collins, Jr, who plays First Gentleman and Congressman Oscar Diaz, and father of one of the story's main characters. I am such a fan.
He is just the loveliest human being on the planet. That's what I can say about Cliff. He's so kind. He's so generous. He's so desirous of a connection to the work that he's doing and to the people that he's working with. He makes you feel like this is the most important film he's ever made. And I'm sure every director who has ever worked with him would tell you the same thing.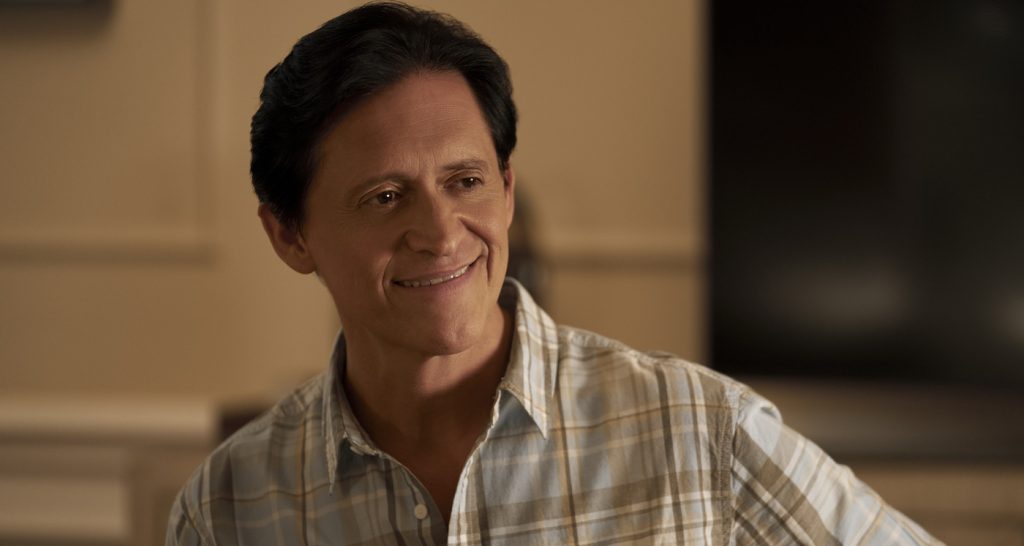 How did Taylor Zakhar Perez, who plays his son Alex, feel about working with him?
I know Taylor loved working with him. He really looked up to him. It's really easy to love Cliff. And the best thing about it is, it's one thing if Cliff was a nice guy and that the performance was just so-so, but then, he's the loveliest man, and then his performance is just so effortless and natural and lived in. He wears the character like a loose garment. There's something perfectly natural about this man.
You really feel a sense of the character's history, particularly in that scene in the kitchen.
There was just one problem. Cliff does not know how to chop vegetables! The only thing I can say bad about Cliff Collins is that he does not know his way around a kitchen. So, the most unnatural bit of acting you could ever see in the film is Cliff Collins cutting a red pepper.
I was watching the scene with Henry and Alex in a literal closet, a very important scene, and yet I could not help thinking it must have been a nightmare to film in that cramped space.
I will be honest with you, for as lovely as that scene ended up, it was nobody's favorite scene to film. Nobody looked back on that day and said, "That was a fun day." It was a pain in the ass for my production designer, Miren Marañón, my DP, Stephen Goldblatt, my camera operator, and the two actors. We hated it!
What helped you all get through it? 
It's funny because there was so much joy and good humor and great, great chemistry between not just the actors but the actors and the crew throughout the whole shoot. So, the fact that the scene of maximum discomfort for our characters was one in which all of us were just mutually miserable for about five and a half hours was perfect for that scene. Nobody wants to spend five and a half hours locked in a closet shooting in a space where the camera and the lights can barely fit, let alone the actors. But I will say that it fed into what is going on in that scene, which is these two people stuck in a space that they don't want to be in. So, for verisimilitude, I guess it was worth it.
I also was extremely impressed with the party scene. It was shot in such a dynamic way. And I love the little pause with the ladies looking at their phones.
It was a hard-won scene. We actually filmed it in two sections, six months apart. We got all of the scene work and the beats down, and we got what we thought was sufficient party atmosphere beats. And we started to cut the film together, and I realized we just didn't have enough. And so, we went back in January for a few days of reshoots on a couple of other things, and I got them to rebuild part of the set for me. And we brought in just a bunch of people, and we just had a big party and shot it.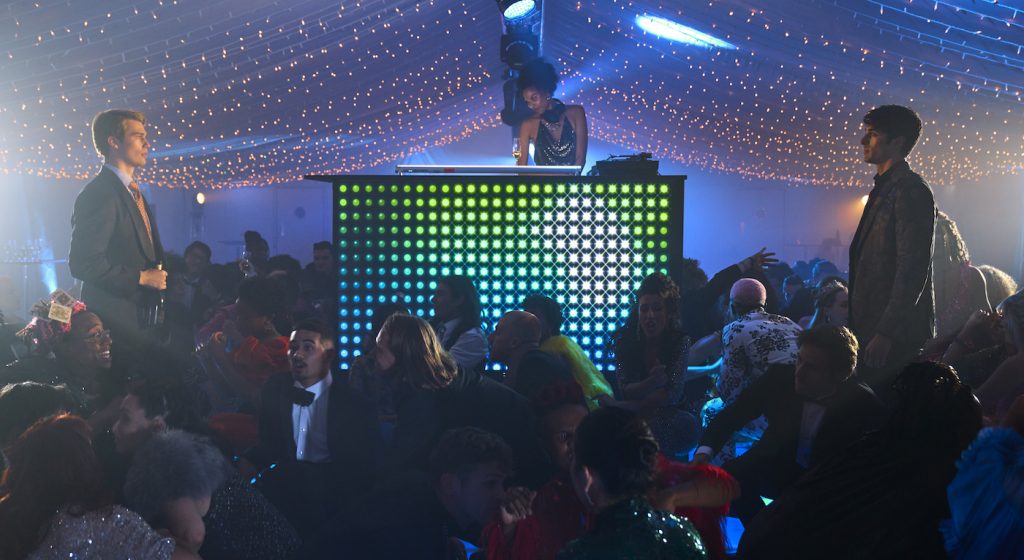 Reshoots are often the name of the game…
That was one of the great lessons for me as a first-time filmmaker, thinking I had enough and realizing that I didn't, and then being given the opportunity to go back and get more of what I needed. But one of the blessings of that was because I had cut the scene already, then I got to plan the new shots very carefully. We got to invent moments and grab them.
Why was it important to you to have such explicit scenes of two men, one gay, and one bi, together?
First of all, it's so specific in the book. And I knew that as someone who's turning this particular book into a movie, to deny that Alex and Henry have some really energetic and connected sex would be to miss out on what makes the story special. You never see Harry and Sally have sex. This is a story about two people finding themselves in each other. And for queer people, because our sex has so often been outlawed, because we ourselves are against the law in some ways, I needed to make sure that the queer audiences who see this film understood that this was being made by a queer filmmaker who I think our sex and our love is beautiful.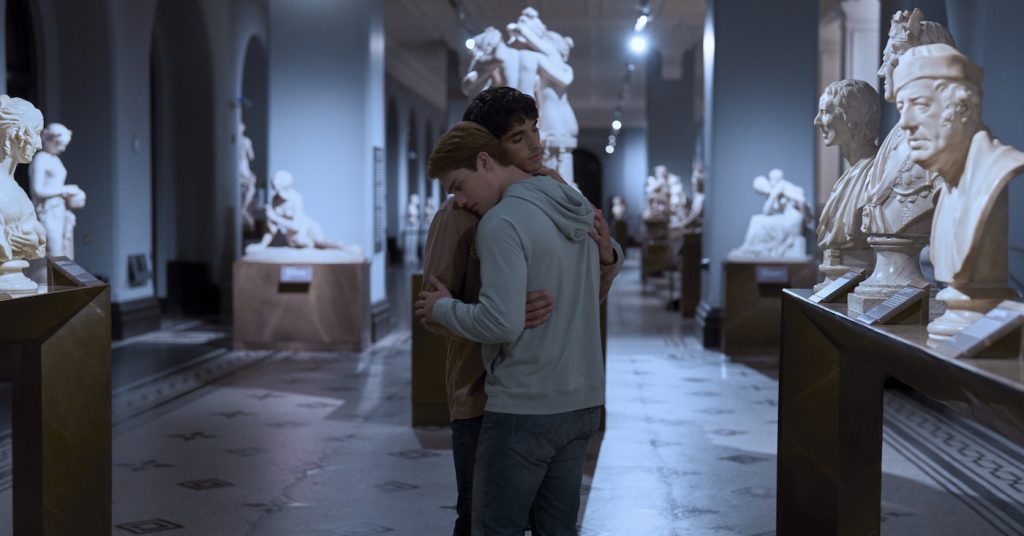 It's also such a big moment for Alex.
It is just insufficient for straight audiences to love and support us and not understand us holistically. I wanted to make sure that it was unambiguous to the audience what was happening to these characters. I think it's a very specific scene of understanding between them. For Alex, it's the first time he's having sex with another man. For Henry, Nick and I decided together that it was the first time that Henry was having sex with someone he had feelings for. That scene is through the looking glass for the audience in some ways. I think you come out on the other side of that scene much more connected to those characters. And I think it's because of the way we decided to do that scene. I don't think the back half of the movie would resonate if we didn't have that scene in it.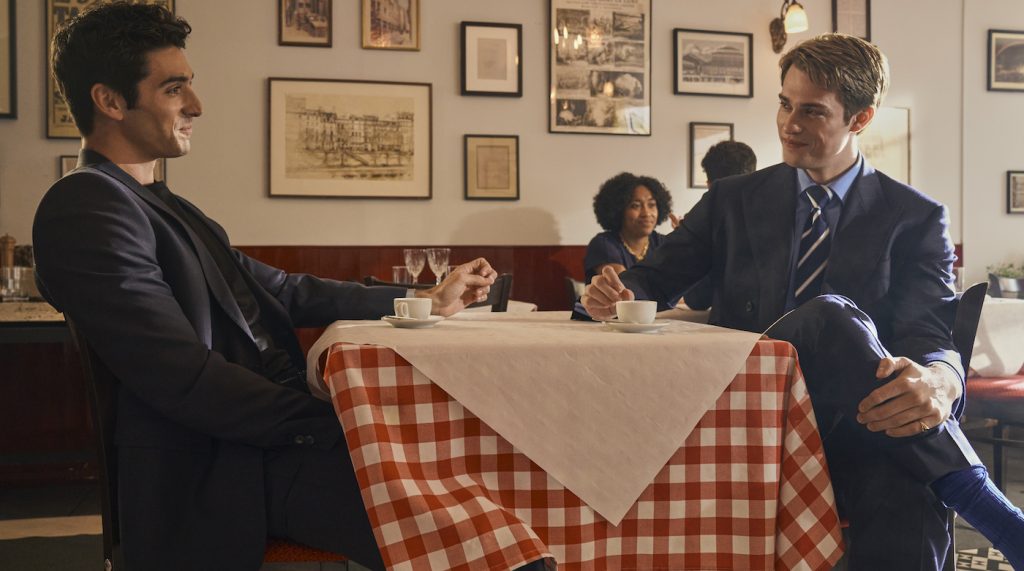 The wardrobe is very important in defining the characters in the film.
Costume designer Keith Madden did such gorgeous work on it. And again, specificity was just the key. There were a lot of things in the novel that helped us understand these characters. The decision to have double-breasted suits on the royals, on the royal men, on the princes, and the king — we used the same tailor that the actual royal family uses.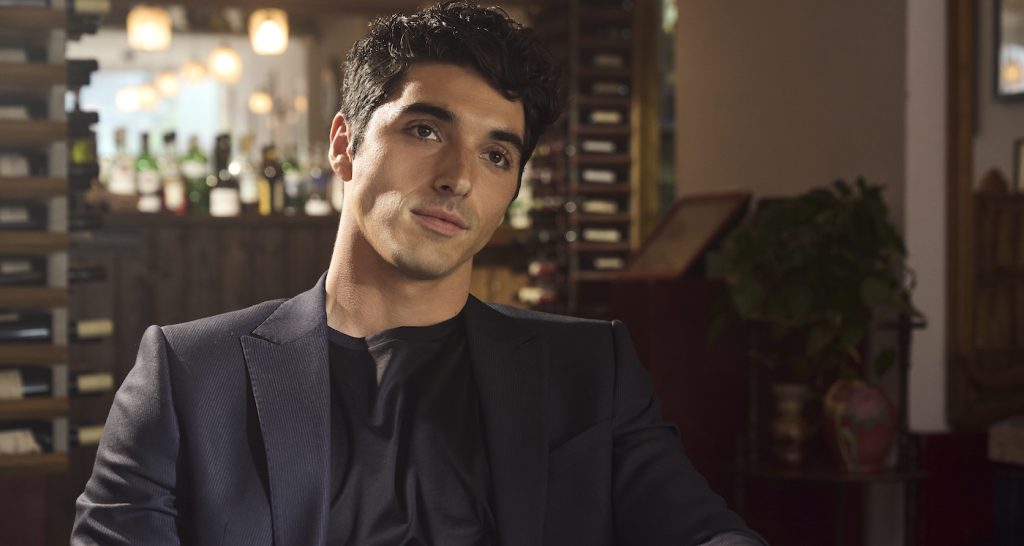 And for Alex?
We wanted to put Alex in a very well well-fitted Armani suit or a leather jacket. The biggest thing for us, the biggest conversation, was about dressing the female President, and we included Uma. We actually wanted the same thing.  So often, American women in politics with power are asked to surrender their definition of their own femininity in order to hold on to power. And we wanted to create in Ellen someone who absolutely has command of her power in the world but has never let go of her own sense of individual femininity. And that was very strongly reflected in the costume choices that we made.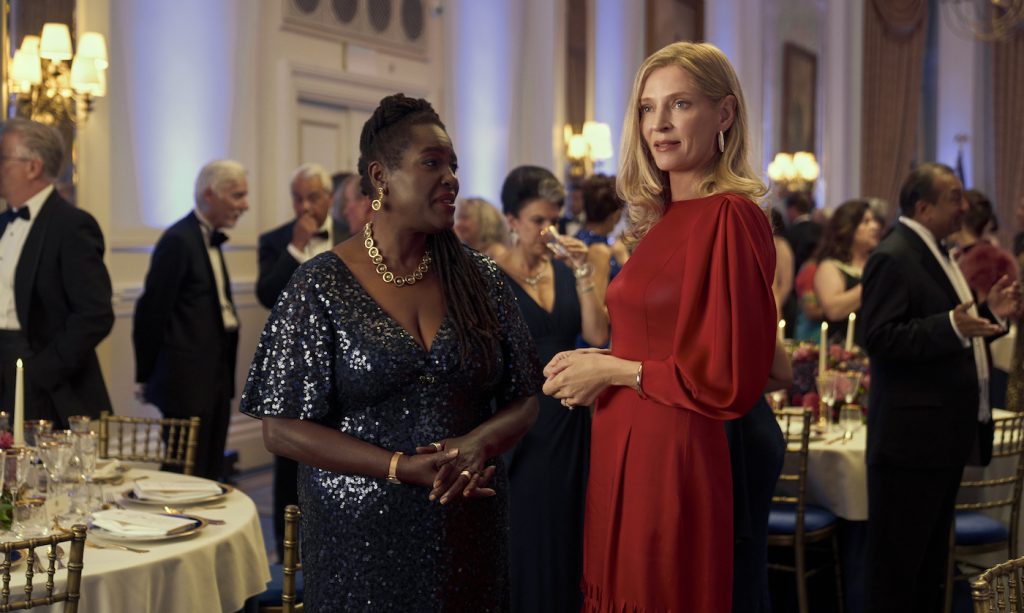 This is a movie that has a lot of the beats of the traditional romantic melodrama. What were some of the classic Hollywood romances that inspired you?
For me and for a lot of us, because I made sure that everybody watched this before we started, it was Bringing Up Baby. When you think about it, if you go back and you look at Bringing Up Baby with Katharine Hepburn and Cary Grant, there are whispers of Alex and Henry there. You've got the irresistible force meeting the immovable object. And you've got this free spirit who upends the life of a stuffed shirt.
How did that classic inform your filmmaking choices?
What I was looking at with a lot of the screwball comedies from the 30s was how loose the actors were in the frame together, how much they were allowed to just play, and how much those directors allowed their master shots to really tell a lot of the story. I really chased after that. And I encouraged the actors to watch them, too.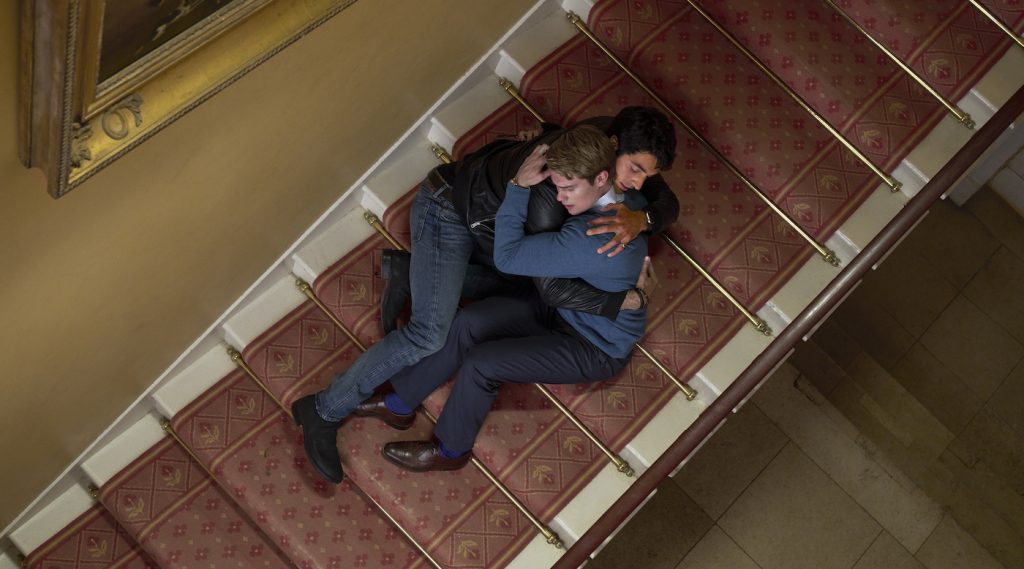 Any other films inspire you?
The night before we shot that scene in Nora's office, I rewatched Broadcast News, and I had Rachel Hilson [who plays Nora] watch that movie the night before we shot it. Moonstruck was a huge influence for me. And what I loved in these films was the specificity of the characterizations. My job was to make sure I captured that specificity and preserved it in the edit. Within specificity is where we find universality.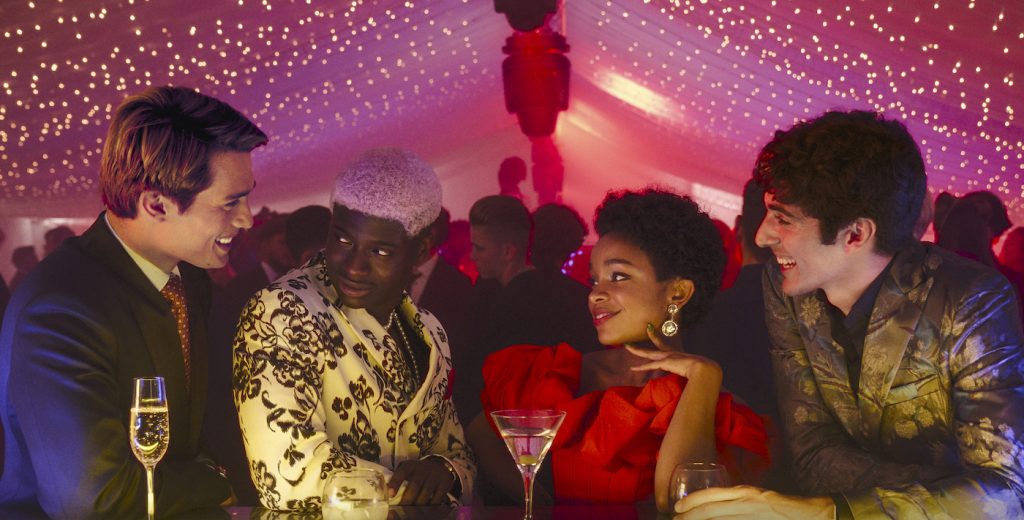 Red, White, & Royal Blue streams on Amazon Prime Video on August 11.
For more on Amazon Prime Video, check out these stories:
"Swarm" Production Designer Sara K. White on Creating Fractured Spaces for the Celebrity-Obsessed
Rachel Weisz Delivers Double the Trouble in Prime Video's "Dead Ringers"
"Daisy Jones & the Six" Makeup Department Head Rebecca Wachtel Captures the Many Faces of Stardom
Featured image: Director Matthew López behind-the-scenes with Nicholas Galitzine as Prince Henry and Taylor Zakhar Perez as Alex Claremont-Diaz in Prime Video's Red, White & Royal Blue. Photo Credit: ROB YOUNGSON