"Daisy Jones & the Six" Makeup Department Head Rebecca Wachtel Captures the Many Faces of Stardom
Daisy Jones and the Six makeup department head Rebecca Wachtel dedicated herself to the details in shaping the on-screen look of the music group. "It's a fictional band, but it's in factual times," Wachtel said of her approach to the project. She spent two months researching and planning for the series that spans from the mid-1960s to the 90s.
The electric success of the band and acrimonious split, originally chronicled in the best-selling novel by Taylor Jenkins Reid, mostly takes place in the 1970s. Wachtel examined trends of the time to give the characters complexity and depth as if they had truly lived. "[People] didn't actually wear a lot of makeup [in the 70s]," Wachtel reflected. "The only time you'd see a lot of makeup on someone was if it was a TV announcer or a model or somebody really overdone. But in general, you even watch the Oscars from back then, and it's like they did it themselves. Everything is very organic. For me, that sells the era, especially with this project and the band, specifically, is that kind of LA hippie Laurel Canyon vibe."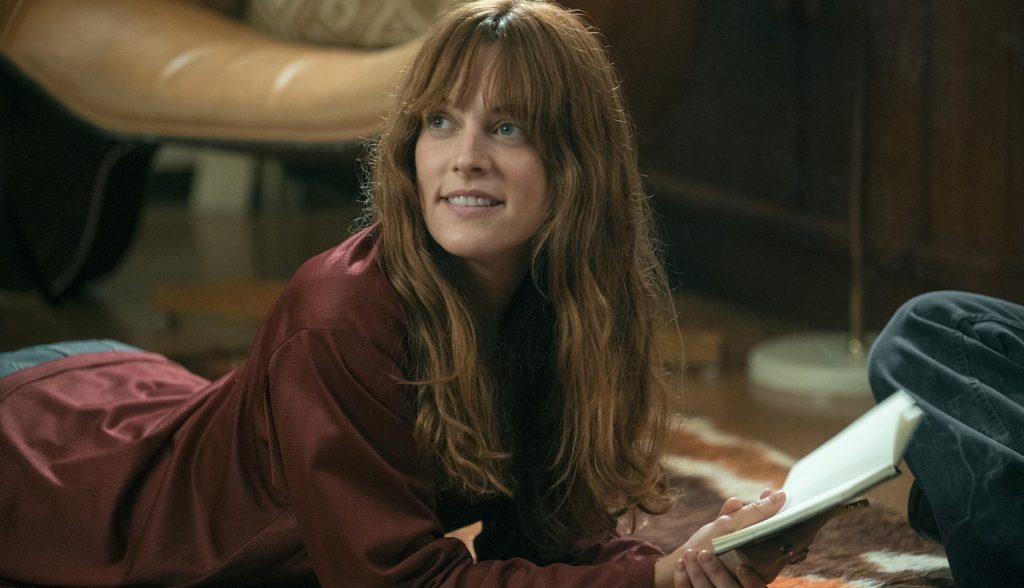 Hippie style has become caricatured in the decades since the lifestyle was popular. Halloween costumes emphasizing fringe and flower power have come to define our perspective on the style of the era, but Wachtel wanted to give each character more authenticity.
"I'm not trying to make a character show of the 70s and every person has to look like this generic 70s look that we think of. People look like people. Some people never wear makeup. Some people don't really change, or some people are held back in style from years before," Wachtel observed. "There are subcultures and genres happening too. It's all individual based on their personality, and the character and makeup help to tell the story of who a person is. I didn't want things to look perfect and like there was a makeup artist who did their makeup."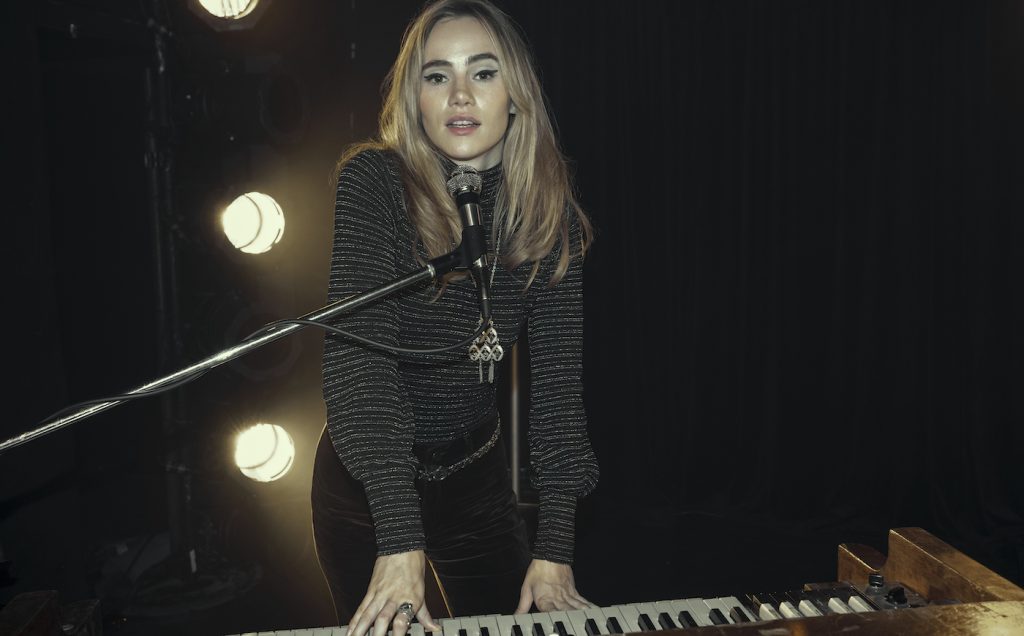 Achieving a natural look on screen comes with a lot of challenges. Self-expression took different forms half a century ago than it does today. Tattoos are now much more popular but wouldn't fit the show's era. Wachtel and her team had to put in much prep work to bring several actors to a blank slate before even applying their style.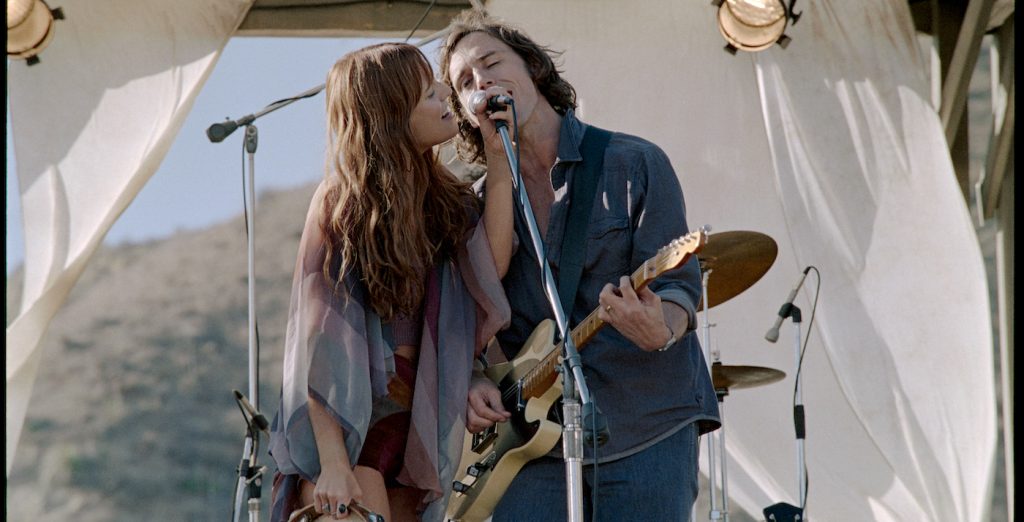 "You're watching a show like this; they all look natural and easygoing. It's effortless like there wasn't much done, but in reality, it was a lot to get to that point," Wachtel acknowledged. "We would cover their tattoos. Riley [Keough] has eight tattoos. She's also super fair-skinned, so she was getting spray tans sometimes, but it was not consistent, so 80% of the time, I would do body makeup on her from the neck down. I covered all her tattoos, I did her face, I did her body makeup, and then I added a sheen to it to make it look like natural skin, like it has a little bit of a glow. Everything to make her look effortless."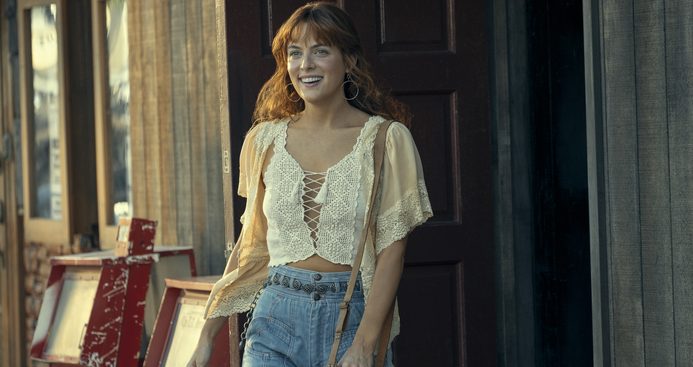 As some of the band members' hard-partying rock star habits begin to catch up with them, that glowing skin begins to tarnish. As the episodes progressed, Wachtel turned to more effects techniques to reflect the toll of drugs on several of the characters.
"As [Daisy's] doing more drugs, in her performance looks, she's high, so she's getting shinier and sweatier, so I had Josie Maran intensive oils," she explained. "It's more natural, and I put that on top of the makeup. There are all kinds of techniques and tricks that you learn along the way in your career. Sometimes I do use cream blush for the redness and break it up. It was the same for Billy (Sam Claflin). I had to add the redness around his eyes and nose, making him a little more like he was drinking too much and performing. He didn't look that great."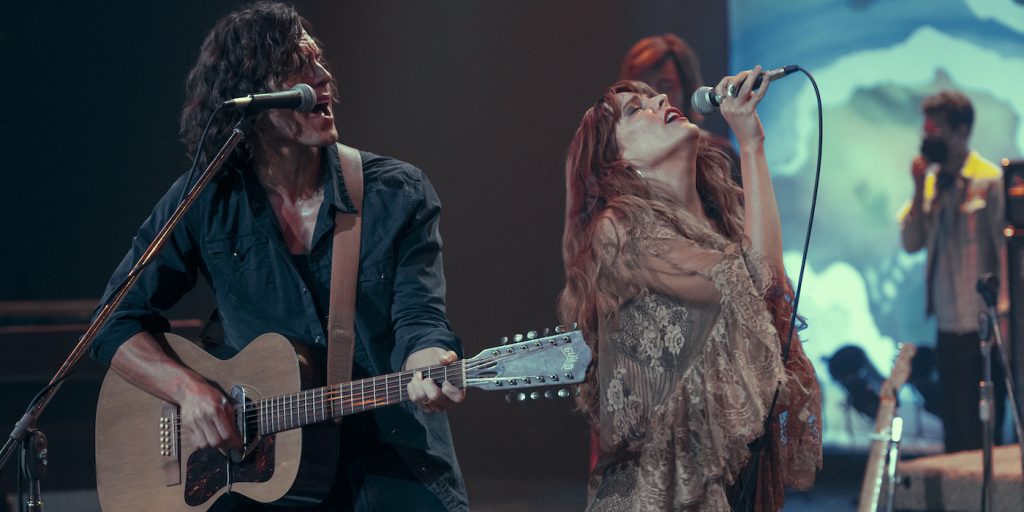 Daisy's journey with addiction takes a toll on her career and relationships. In addition to the physical effects of her drug use, she begins to make new style choices as she tries to cope, and her character evolves.
"She's losing color in her skin. She has more redness, deep set around her nostrils because she's doing a lot of coke and not wearing much makeup," Wachtel noted. "Her under eye becomes deeper set, and she gets the dark circles. She's becoming a little gaunter, a little more washed out, but she's putting more makeup, eye shadow, and lip color on for her shows. She's becoming more washed out until she has a breaking point and she ODs. At that point, she's almost naked in her face, and I break down her skin tone, texture, and redness. I think that by not having a lot of makeup on her face and even breaking down the skin tone more and making her look a little worse just shows this vulnerability and shift in who she is."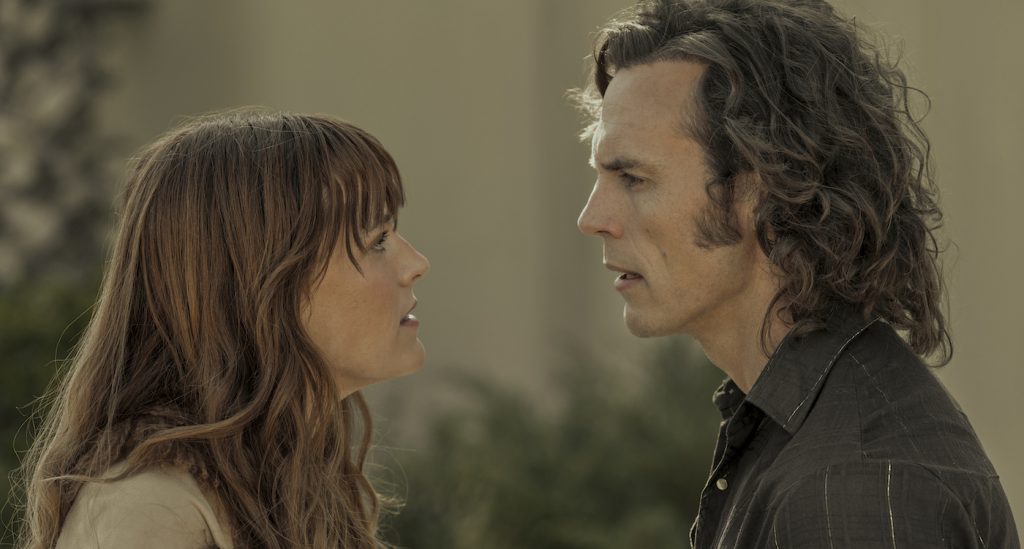 By the end of Daisy's public performances, she begins to make bolder choices. The transition signals the dawning of a new and now iconic era in makeup. Wachtel deliberately positioned Daisy at the forefront of fashion.
"Especially if you're someone famous, you're ahead of the trends," she explained. "[Daisy] is doing these heavier eye shadow colors and darker, which is what we think of as 80s makeup, but it was really late 70s, early 80s when all of that was popular. For her and Suki [Waterhouse], her show look at the end is a slightly heavier, stronger eye makeup. Then the final show look, [Daisy] looks like a crazy mess because she's supposed to look like a crazy mess. She's never worn black eye makeup, and now she has all this black eye makeup on, but it's very messy in a catlike way that she put on herself. She comes out with what we think of as a really 80s style. Strong cheek and a red lip. Everything is heavier. We haven't ever seen her like that before, and it's new and different.'
One detail Wachtel chose is a tender gesture to a friendship on the rocks. "[Daisy] also has some glitter that she put on. She doesn't really wear glitter. I did a little bit for her shift in who she is and also a play to her relationship coming back together with Simone (Nabiyah Be)," Wachtel explained. "She's a disco queen and her best friend. They had a falling out, and then they get back together. Simone is like a glitter queen. I wanted to tie all that in together."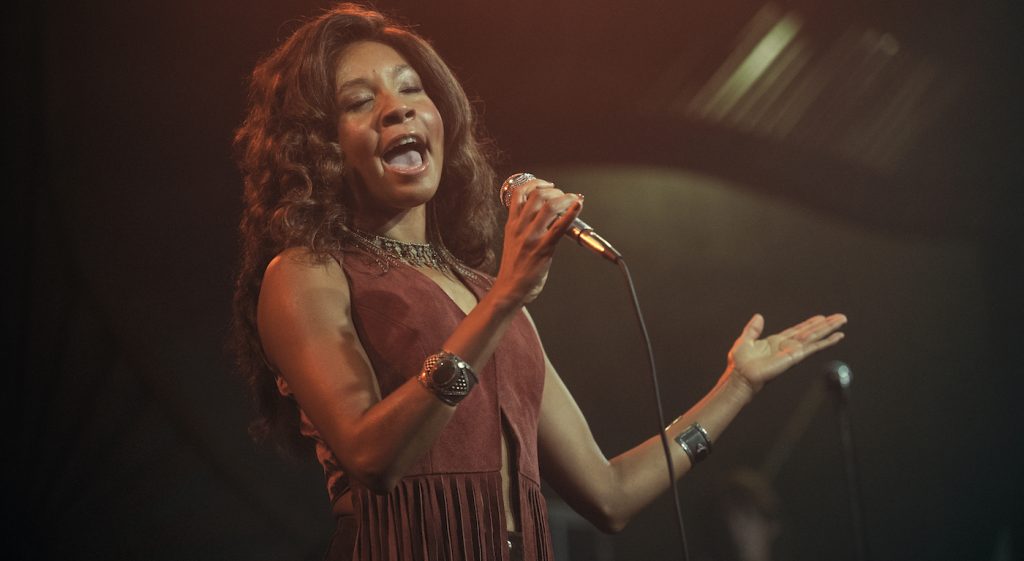 Wachtel worked with Leslie Devlin on a trademark style statement of the 1970s – men's facial hair. "Anything that is on the body or the face, other than the top of the head and is hair related, it's considered makeup department," Wachtel explained. Creating and applying beards, goatees, and sideburns is an intensive process. "You do a tracing of the shape of their face and measurements and do color matching to match their hair tone. Then I just gave her images of the style I wanted, and each hair is hand knotted on really, really fine lace. So, they're sheer. We just glue them on, and they blend into the skin. You have to reset them after every time you pull them off at the end of the night."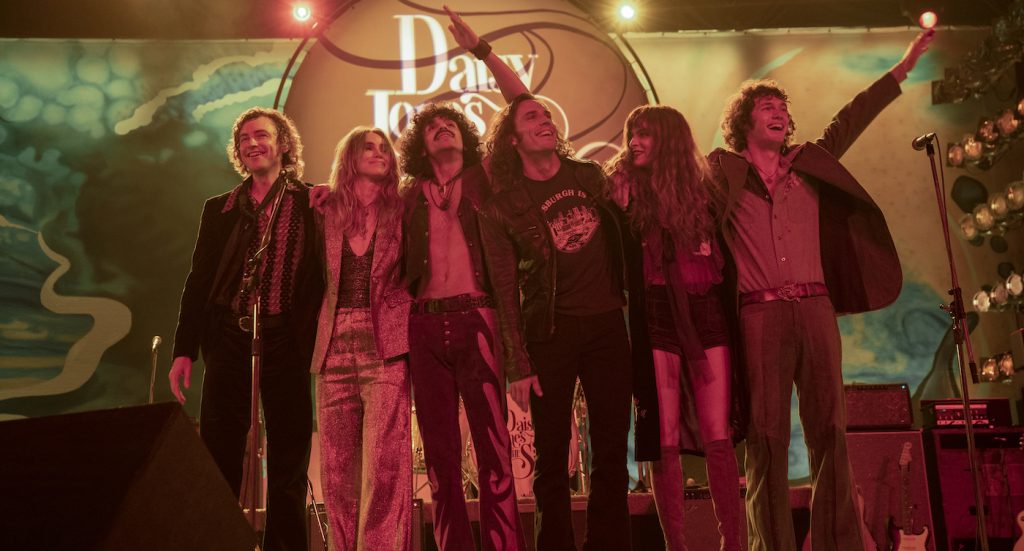 Wachtel considers Daisy Jones & the Six to be a highlight of her career that spans more than two decades. Shaping the style of your favorite novel characters is an experience most book fans only dream of.
"You envision what characters look like when you're reading a book. If it's something you really like, it's so fun to bring that to life, but also a lot of responsibility," Wachtel said. "I want to make everybody happy. There are always going to be people who are going to pick things apart, but it was really important to me to make sure that things that were really staples of their character made it to the show in some fashion. If it was talked about in the book and was makeup related, I wanted to ensure it stayed that way. It was really a dream."
Daisy Jones and the Six is now streaming on Amazon Prime with new episodes each Friday.
For more on Amazon Prime Video, check out these stories:
"Daisy Jones & the Six" Cinematographer Checco Varese on Evoking 70s Vibe Through a Contemporary Lens
"Harlem" Costume Designer Deirdra Elizabeth Govan on Season Two's Evolving Looks
"Spider-Man Noir" Live-Action Series Coming to Amazon
Ben Affleck & Matt Damon Chase Michael Jordan for Nike in First "Air" Trailer
Featured image: L-r: Suki Waterhouse (Karen Sirko), Will Harrison (Graham Dunne), Josh Whitehouse (Eddie Roundtree), Sebastian Chacon (Warren Rojas), Riley Keough (Daisy Jones), Sam Claflin (Billy Dunne.) Credit: Pamela Littky/Prime Video