"Star Trek: Picard" VFX Supervisor Jason Zimmerman on Charting The Series' Final Course
The legacy of Star Trek lives on through an entertaining trio of shows. Star Trek: Discovery (2017), Star Trek: Picard (2020), and Star Trek: Strange New Worlds (2023) have brought new cosmic adventures for fans of the beloved franchise while tying back to the mega-narrative of the Star Trek universe, which has been taking viewers on voyages across space and time since 1966.
Discovery takes place a decade before the original series with William Shatner as Captain Kirk. Strange New Worlds is a spin-off of Discovery and follows Captain Christopher Pike (Anson Mount) aboard the USS Enterprise as its crew explores new galaxies. Picard revitalizes one of the most beloved performers in the Star Trek pantheon, Sir Patrick Stewart, in his role as Jean-Luc Picard 20 years after Star Trek: Nemesis (2002). With each season of Picard, show creators dove deeper into the Jean-Luc character, exploring how the loss of Lieutenant Commander Data (Brent Spiner) and the planet Romulus weigh on him. Season 3 is its final chapter.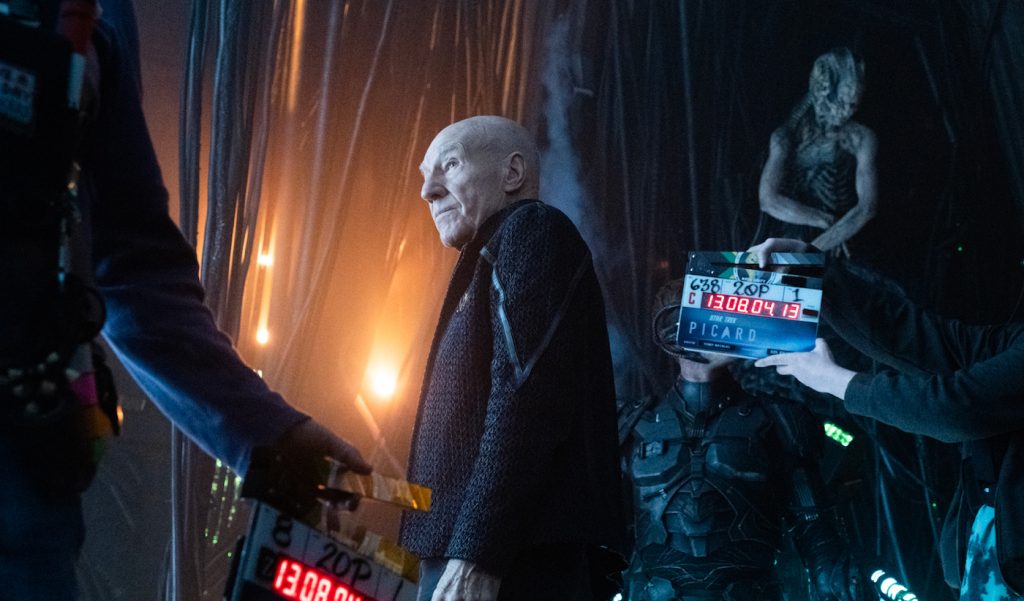 Overseeing the visual effects of Picard (as well as Discovery and Strange New Worlds) is VFX supervisor Jason Zimmerman and a team of artists. "The response has been overwhelming, and it's great to see everyone enjoying it," Zimmerman says about the final season of Picard. Season 3, in particular, will undoubtedly play a huge role in the legacy of Star Trek as we say goodbye to one of the most profoundly compelling characters in the franchise's long history.
In creating the immersive visuals for Picard, the mindset was to start with something practical and then push the special effects as far as they could go before transitioning to visual effects. Here, Zimmerman talks about the approach to the Star Trek series and what it's like to shepherd the massive franchise.
Having supervised Discovery, Picard, and Strange New Worlds, you're essentially the Kevin Feige of Star Trek's VFX world. The entertaining part is all these series have unique looks. How did you want to approach them, especially Picard?
Wow, that's a huge compliment, but it's truly a team effort. Each show does have its own look and personality. With Picard, knowing that the subject matter was going to be so near and dear to the hearts of fans, we knew we had our work cut out for us. We always look back at cannon when we work to make sure we are getting things right. This one even more so because a lot of the ships, effects, characters, etcetera, had been seen before quite a bit. Then we do our best to use today's VFX toolkit to make things look as real as we can and keep the audience in the story. Credit also to Terry Matalas for having a clear vision of the look he was going for from the start.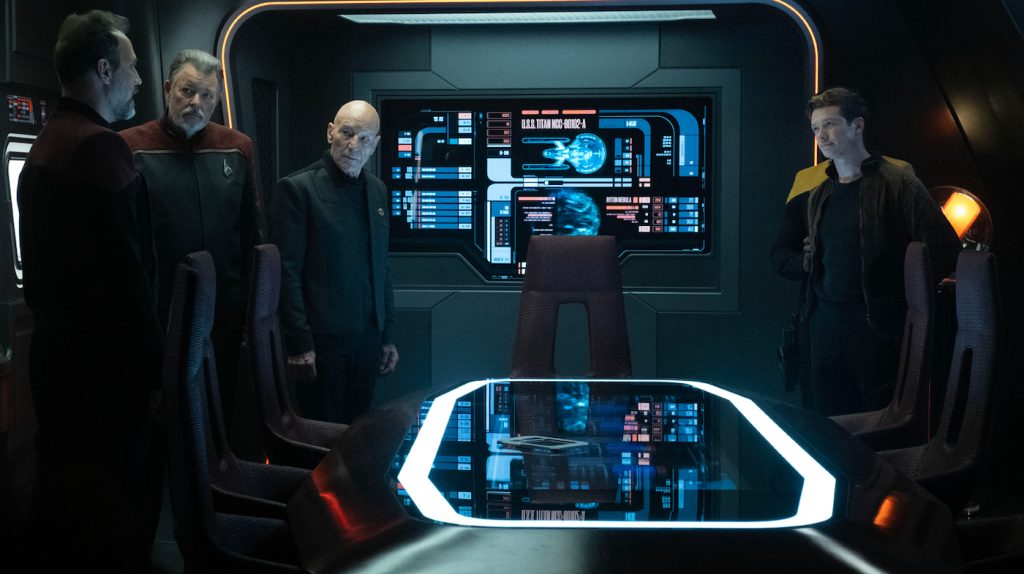 With Season 3 of Picard being its last, what has changed the most in streamlining the workflow?
The VFX team has collectively done 10 seasons of Trek when you include the other shows, and each of those seasons teaches us a little bit more about how we need to work within the Trek universe. We've streamlined how we build the ship assets and established a visual language for each show that makes each unique. A lot of time is spent on integration and using lenses and real-world elements to make things look as real as we can. 
An overlooked part of the work is immersive outer space environments. Can you talk about how the team approaches them?
We start with the filmscapes from the art department, which give us a solid direction. From there, we start to develop things in CG and add all the little details and nuances you need to help things look realistic. Depth and scale are hugely important and a challenge in space with very few visual cues showing how big and how far away things can be. Our ships and how the shot is composed really help that aspect of the process. Lighting is so important. We take cues from the scenes that surround our shots. Our DPs did a great job of giving us a solid look to emulate. Dramatic lighting always helps bring CG to life.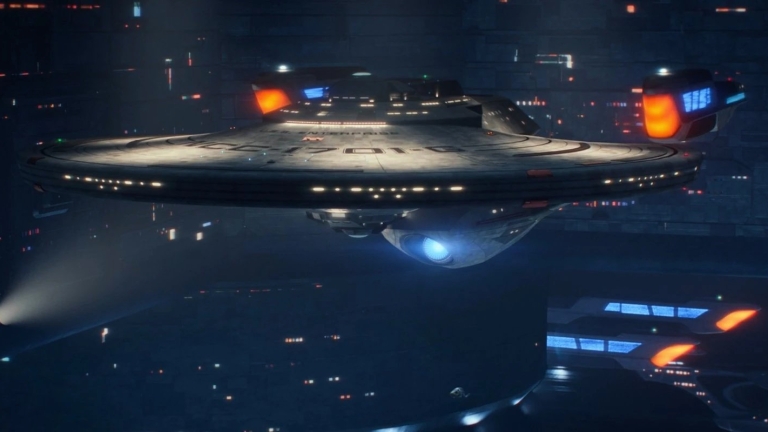 With Star Trek being so closely followed and beloved, how big a part does accuracy play in the work?
It's the most important part. We are fortunate to have a cannon to look back on, and we do it for every shot we can. We always try and make sure that the shots will pass scrutiny from the fans who have a great eye for VFX and know the cannon as well as anyone. Credit also to our other supervisor on the show, Brian Tatosky, who is as big a Trek fan as anyone and a phenomenal supervisor and artist. Having him gave us peace of mind.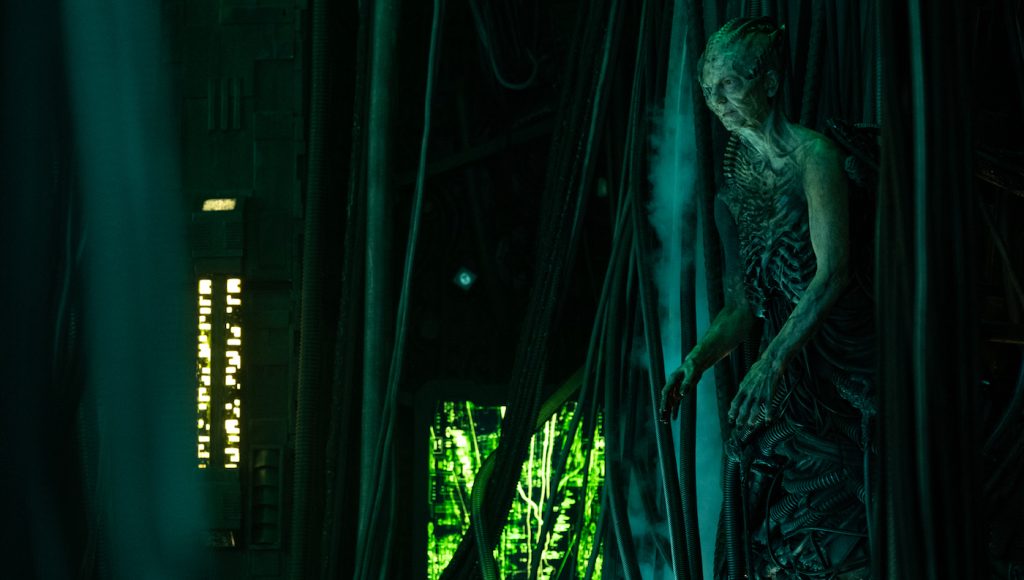 There are a number of entertaining moments in Season 3 of Picard. Any standout for you?
Space Babies and the finale showdown were both very fun to work on. The Borg cube [the massive starship used by the Borg Collective in the 24th century] is always a challenge because it's so massive we have to make sure we show the scale in the shots.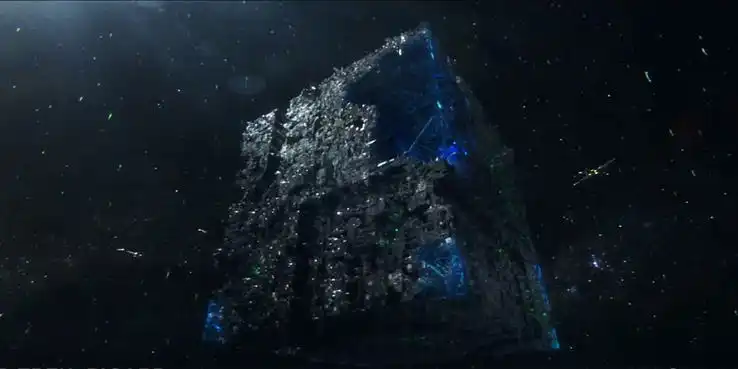 Strange New Worlds is your focus now, but is there anything you'll miss about Picard?
It was a unique honor to visit this part of the Star Trek universe. I grew up with The Next Generation, so being able to play in that sandbox was something I never thought I'd get the chance to do.
Star Trek's Discovery, Picard, and Strand New Worlds are available to stream on Paramount+.
Featured image: Joanthan Frakes as Will Riker, Patrick Stewart as Picard, Gates McFadden as Dr. Beverly Crusher and Ed Speleers as Jack Crusher in "No Win Scenario" Episode 304, Star Trek: Picard on Paramount+. Photo Credit: Trae Patton/Paramount+. ©2021 Viacom, International Inc. All Rights Reserved.