"Star Trek: Picard" Director Hanelle Culpepper Charts a Diverse Path in Hollywood
America had its eyes locked on Mars this past week as the NASA rover, Perseverance, landed on the red planet and sent color photos back to Earth. It's an optimistic step in space exploration that may expand human understanding of the Milky Way, but things don't rest so peacefully in the galaxy on the first season of Star Trek: Picard.
The latest critically acclaimed series in the Star Trek franchise follows a synthetic attack on Mars that set the planet ablaze and propelled former admiral Jean-Luc Picard (Sir Patrick Stewart) into retirement. Director Hanelle Culpepper was charged with navigating the fallout that had widespread effects on the galaxy as she sculpted the first three episodes of Picard. Her work on the standout series pilot "Remembrance" landed her a nomination for an NAACP Image Award for Outstanding Director in a Drama Series.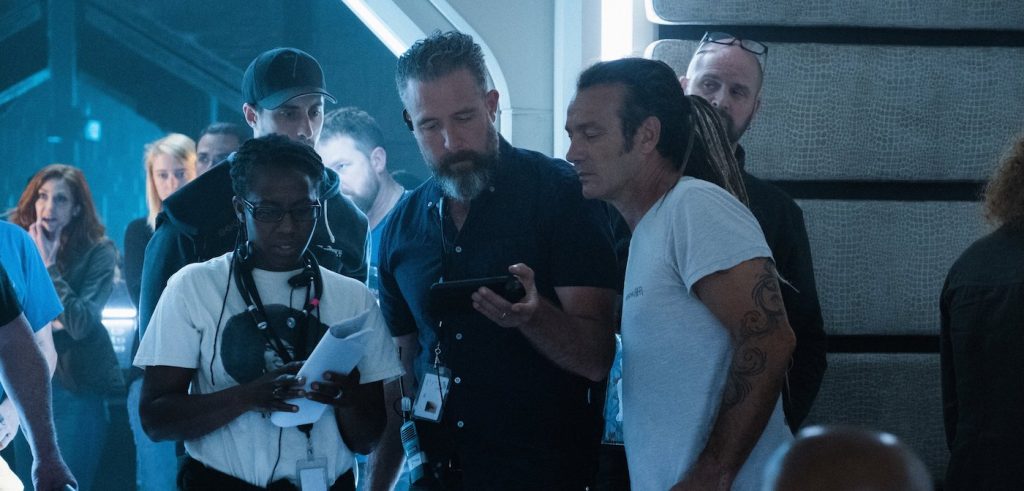 As the first female director to be at the helm of a new Star Trek series, Culpepper had a lot of decisions to make. "We have flexibility, but I think because I and the other creative people I work with are all Star Trek fans, we really love what has come before. It is a matter of taking what has been established and pushing it a bit. You want to expand the canon and add to it." Like a true Captain, Culpepper relies on her crew. "It is a big undertaking, but you have to surround yourself with a team who appreciates and loves the work as much as you do who also bring their A+ game."
Of course, the franchise has expanded infinitely and real-life technology has rapidly developed since the original series premiered in 1966. Wireless "communicators" used by Captain Kirk and his crew have become a reality with what we now know as cell phones. That means Culpepper has to keep peering into the future to get a clear signal for what life will be like in 250 years.
She laces each scene with savory sci-fi details even when they aren't plot-driven. "A lot of those touches that you see are based on giving the audience an authentic flavor of that world and fully immersing them." The results are incredibly effective. Paired with the gorgeous cinematography and production design, the scenes are truly transcendent. "[We're] trying to pick what are the details that are interesting for futuristic things. What will we do that's different? If we're going to do something that's the same as we do now, what is a fun way that we can play around with that and give it a future element? It's a hard balancing act."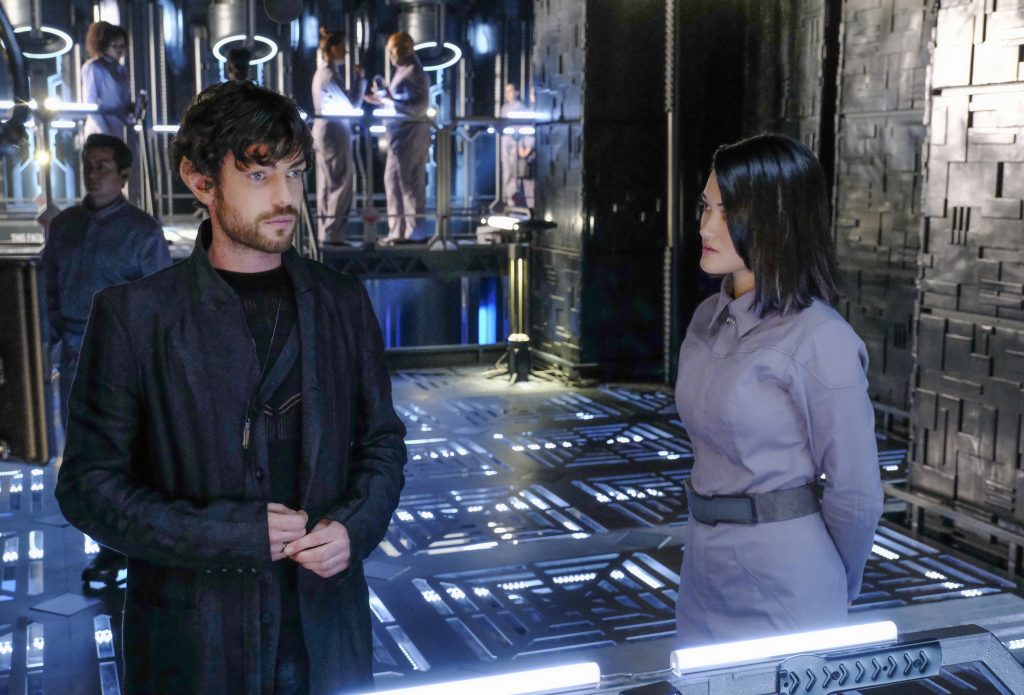 It can be challenging to catch all the spectacular details. Fans may consider it elementary trivia to recite the registry of the USS Enterprise or identify what color a character's uniform indicates, but no one knows the secrets of an episode quite like the director. Culpepper pointed out a few Easter Eggs that fans may have missed. "Recreating Ten Forward was one of my favorite details," she said of the ship's lounge on Picard. "Obviously, that's not a small thing, but you're really trying to bring as much from that actual room as possible. We were looking at stuff to bring in details from the poker game that Picard always plays. The flute is buried in his bedroom. His flute is from one of my favorite episodes and you can barely see it." Culpepper added with a laugh, "I love that his dog is named Number One."
One of the most special homages to the franchise's history is a sentimental one that Culpepper planned with care. "Actually, one of my favorite details was when we were trying to figure out what costume he should be wearing and what costume Data should be wearing when we find them. Should they be in the uniform from the movies or from the series? What we went with, Data is in the uniform from the last time that Picard saw him."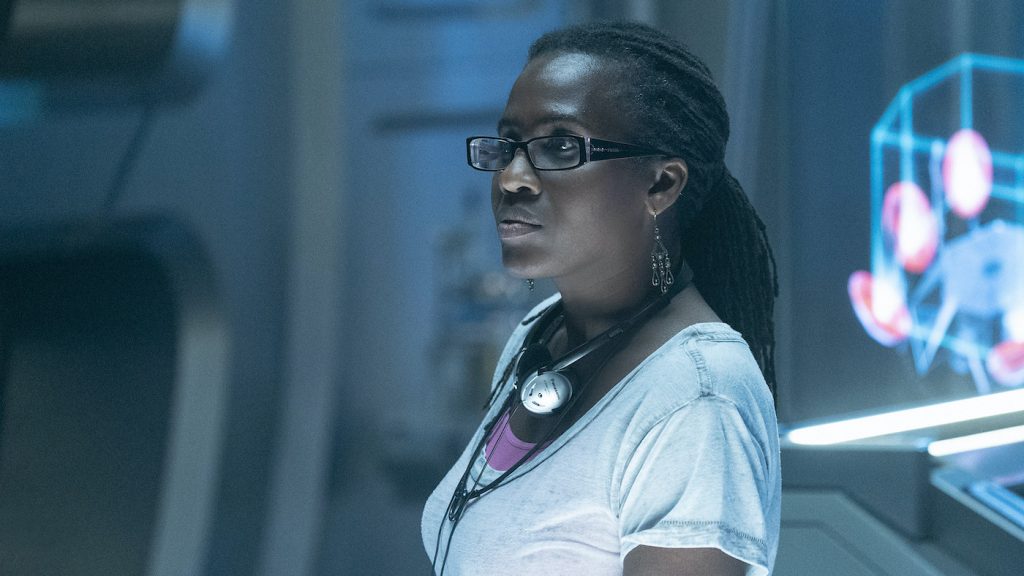 In nearly every scene, Culpepper features sweeping vistas of a gorgeous and sometimes terrible world that's centuries away. Panoramic views give way to intimate exchanges between characters embroiled in personal and political conflicts. "To me, whenever I read a script, it's that human story, the humanity of it that grabs me first," Culpepper revealed. "To me, those wide shots are composed around what is happening to the character as well. They're a key part of the storytelling. I leave more time in my day for shooting closeups, obviously, because it gives the actor time to warm up. Even if someone is amazing on take one, you just want to go again so they can try to explore different things. In a pilot when you're establishing characters, the writers want to try different types of performances so we can craft the entire arc of the character. It's all important, but I love wide shots. I love that scope. And I love jumping right into the character and getting right with them."
Star Trek: Picard is centered around the Romulans, synthetics, and a wide range of characters beyond humans, but still makes a point to feature a diverse and talented cast. Culpepper reminds us that representation in entertainment can have an impact far beyond Hollywood. "When you learn that Nichelle Nichols inspired a young Black girl to become an astronaut, it really hammers home how images of representation are so powerful. They can change hearts and minds for the better and, sadly as we have also seen, for the worst. I'm always thinking about that when I'm casting and creating these environments. We hopefully have people seeing characters of different races and even different species work together and respectfully settle their differences. I hope that kind of behavior will carry more and more into our own society. "
When asked what it means to be nominated for her second NAACP Image Award, Culpepper points to fellow creators who inspired her work. "I am just always striving to do the very best that I can so that I don't mess up any opportunities for people who come after me. The true trailblazers came before me." Oscar Micheaux, Melvin Van Peebles, Spike Lee, Julie Dash, Kasi Lemmons, and Robert Townsend are just a few who influenced her creative journey. "They're the true trailblazers and I'm just following behind them to make sure the weeds don't grow again. Keeping that path clear for any directors coming up after me."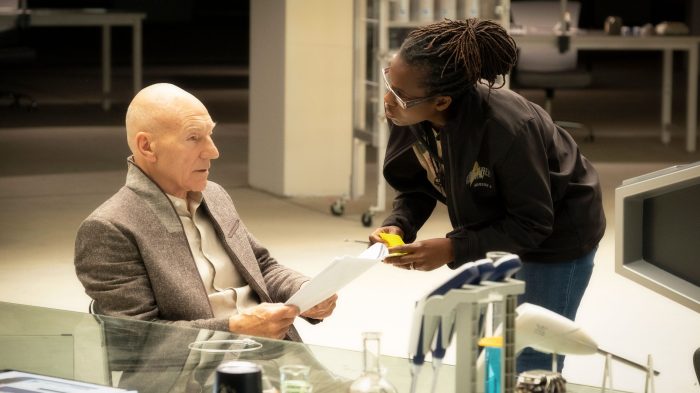 Culpepper steadfastly bears the torch of telling stories from diverse perspectives. She's currently in the casting phase of the upcoming film 1000 Miles based on the real-life slave couple, Ellen and William Craft, who made a daring escape to freedom in the 1800s. "[Ellen] could pass for white, so she dressed as a white man and her husband as her slave," Culpepper explained. "They traveled first class on trains and steamers and arrived in the north and got to freedom on Christmas Day. As exciting and as tense as that journey was, even when they got to freedom, their story doesn't end. Two years later, you get the Fugitive Slave Act where slave owners were able to send people to the north to bring their slaves back home, so the Crafts were on the run again. It's just one of many true stories from Black history that haven't made it onto the silver screen."
Whether the script stems from history or an imagined future worlds away, preparation and research are the primary ingredients in Culpepper's captivating stories. "When you're doing something historically based, then it is just a lot more digging deep into all those little details that would be true to that time. Some of it the audience won't even notice. It will just feel right as they watch it. Part of the reason why it will feel right is because when the actors go into this space, it feels right for them. As much as I can transport them back into that time, that gives us even more from their performance, which then, of course, brings the audience even deeper into that time."
Culpepper's body of work is strikingly varied. Just before the pandemic hit, she was four days into shooting her upcoming pilot, Kung Fu. The project emphasizes her range that includes credits on N0S4A2, Criminal Minds, and Supergirl. "It really would make my life less complicated if I just loved one genre and I could just be an expert on that genre," Culpepper joked. "Ultimately, that's why I became a director, right? I became a director so that I could spend time in other shoes and other worlds. The audience gets to do that when they tune in for two hours of a movie or the 42 minutes of a TV show. But as a director, I get to live in that world for weeks or months, or even years. I get a chance to step into a completely new world for a while."
Season one of Star Trek: Picard is available to stream on CBS All Access and the NAACP Image Awards are presented on BET Sunday, March 27 at 8:00pm/7:00pm CT.
Featured image: Hanelle Culpepper and Patrick Stewart. Photo Cr: Trae Patton/CBS ©2018 CBS Interactive, Inc. All Rights Reserved.