"The Other Two" Cinematographer / Director Charlie Gruet on the Show's Signature Absurdity
Millennials have been the target of some harsh criticism from all sides, but no other generation has become technologically obsolete quite so quickly. Older generations think we're whizzes on the computer, but there's a difference between spending your middle school years figuring out how to instant message your crush and being trained to write code. Yet, going viral over a certain (very young) age almost seems more shameful than being irrelevant. This displacement is brilliantly captured in the comedy series The Other Two, now in its third season.
Cinematographer/director Charlie Gruet fixes a lens on the Dubek family as their star rises. Siblings Brooke (Heléne Yorke) and Cary (Drew Tarver) have been wandering down traditional paths to becoming professional performers, only to hit dead ends. When their young brother Chase (Case Walker) catches a digital wave to fame, the whole family gets in on the act.
"Basically, in season one, we really wanted to remove Brooke and Cary from the bubble that is celebrity as if they were outside looking in," Gruet explained. "So, we very much were further away, longer lenses, not near the characters, but in with them on a voyeuristic style. And then as the seasons have progressed, by season three, Brooke and Cary are in that bubble of celebrity and in that bubble of fame, so I wanted to bring the camera slightly closer to them and just widen out a little bit. It's a very subtle shift, but it does happen in this season. We're not removing them so much from the situation. We're bringing them into the situation and being there in the proximity. So that translates well to more of the emotion."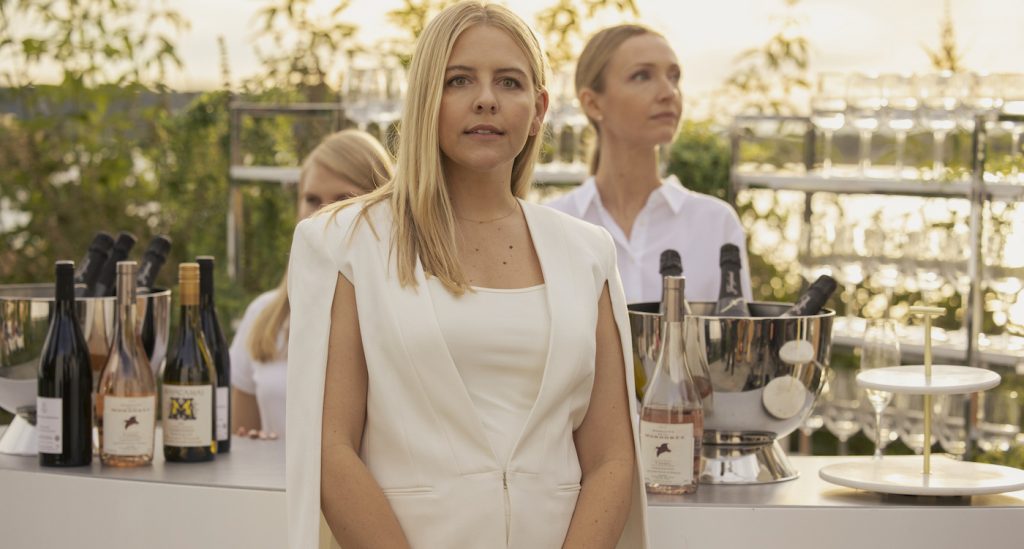 In the Dubek siblings' journey of self-discovery, things can get heavy. Difficult choices, painful rejections, and missed opportunities punctuate the shenanigans, but a laugh is never too far off. In both of his roles as cinematographer and director of two episodes this season, Gruet is always strategizing techniques to cultivate the unique tone of the show.
"This season, there is definitely a lot more emotion, a lot more heart in the characters and some gut punches in their let downs that occur and the waves that they ride in their emotional arcs," he revealed. "Juxtaposing that with the absurdist comedy is the way—photographically—we tried to balance those and contrast each other because we didn't want the whole thing to feel emotional. There are some episodes that are really intense, but then they are buttoned up with a joke or some absurdist moment."
The storylines often drift into those surreal vignettes that work to make precise and hilarious cultural observations. A superb cast, including comedy heavyweights Molly Shannon, Ken Marino, and Wanda Sykes, is perfectly suited to the style.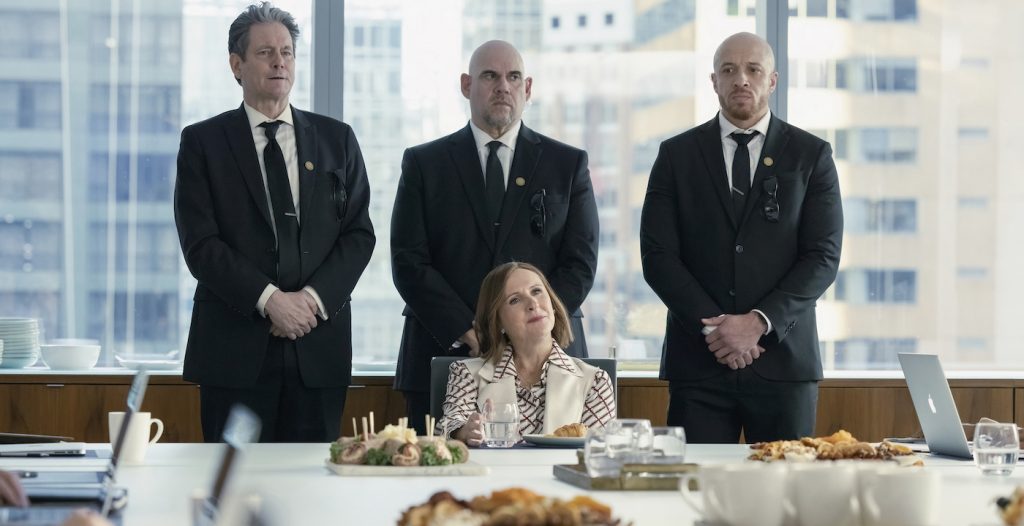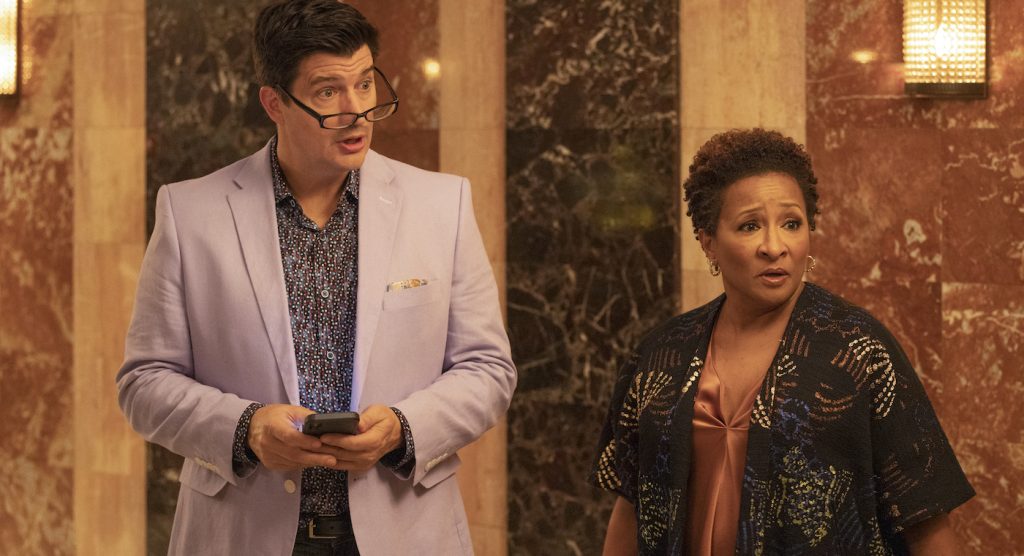 "Later on in the season, there's some unhinged absurdist comedy that happens," Gruet revealed. "There's a lot of distinctly unique set pieces in this season. We tried to keep it grounded. There's some crazy sh*t that happens, so we don't want the viewers to let go of their tie to the characters. We want them to stay connected, and we did that by trying to keep them grounded. By keeping the camera with the characters. Using a lot of handheld [camerawork] to keep it authentic."
Those stylized departures from reality—like a black-and-white homage to Pleasantville and a road trip told through music video—are a signature of the show. They're often quirky and even campy, but many times they prove to be more revealing than the moments that are played straight. Successfully integrating off-the-wall elements is largely dependent on Gruet's choices as cinematographer.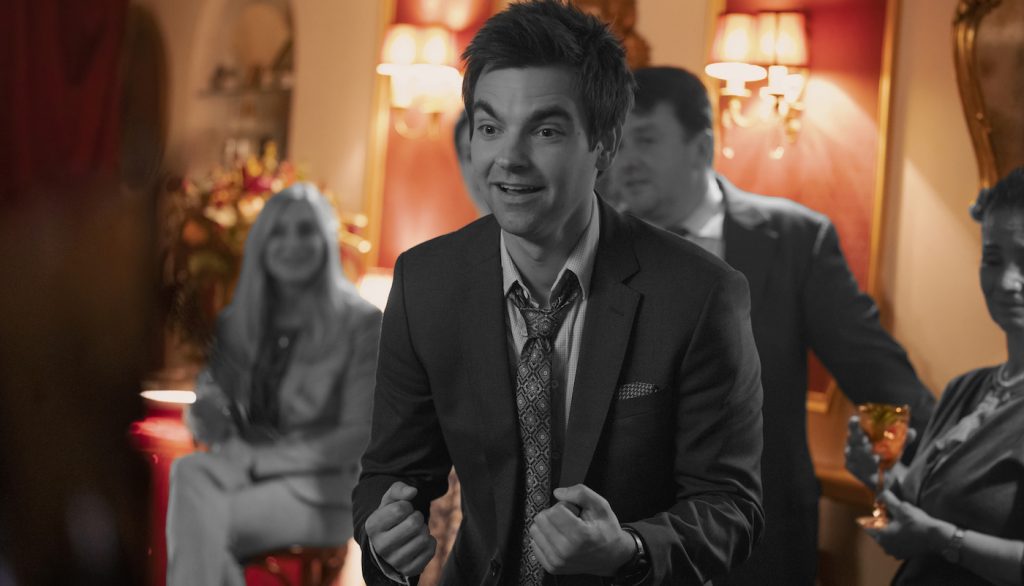 "Basically, we would identify those really absurd moments and make sure that we're doing them justice by filming them with the proper lens, the proper angle, the proper framing," he explained. "What is going to accentuate this absurd moment in the least amount of time and the most efficient way so that we can juxtapose that and contrast that to a more grounded shot that's right before this? I feel like by adding some of those absurdist elements in there we were able to make the other stuff seem way more normal."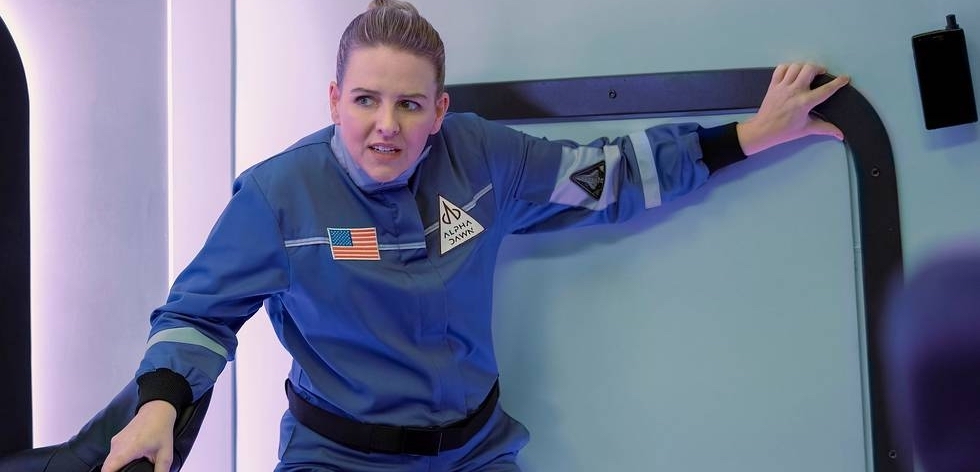 TV and movies have habitually glamorized a fantasy version of New York City, but The Other Two portrays a more realistic lifestyle. Throughout the series, Brooke and Cary weave in and out of hard times and the high life. Whether attending exclusive affairs or licking their wounds on the couch of their small apartment, the city is a dynamic force.
"I think that the environment and the setting that any story takes place in is as vital a character as the characters on screen, so I want to film it so that we can see the environment," Gruet explained. "As a cinematographer, with The Other Two specifically, we want to shoot wide enough to see our space and our setting and to inform the scene and emotions through what's happening around our main characters, but we also like to use slightly longer lenses to feel a touch voyeuristic. We have to find a space that's big enough, and cameras can be far enough back, so we can use long enough lenses and we can stack the frame with enough foreground elements and background elements. That includes our art department and set dressing and background characters to build and craft these frames."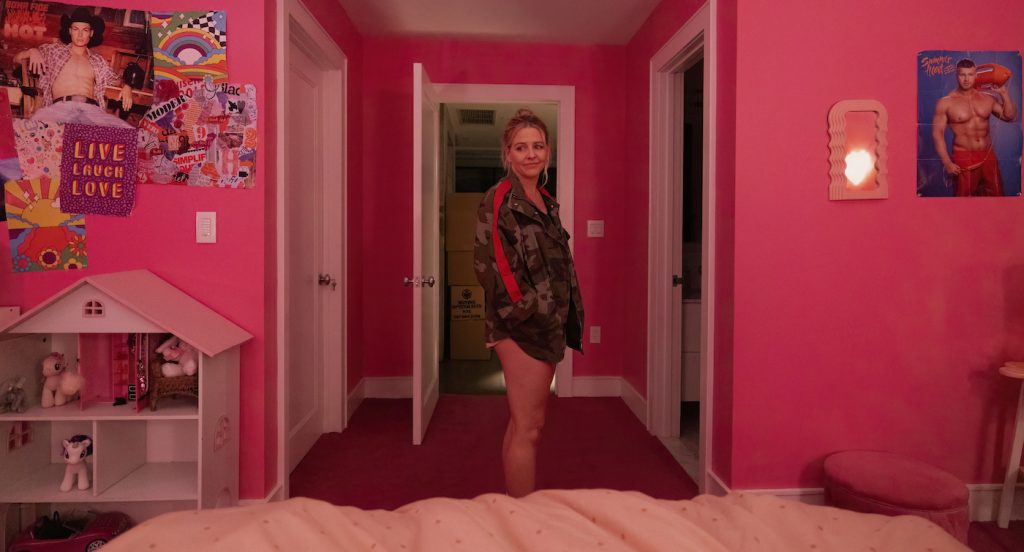 Filming on location can be anything but practical at times. Small quarters can be difficult to navigate with the equipment that's required to shoot a scene. For season three, the crew even built an Applebee's restaurant and a courtroom on stage. Some of the locations that were real places early in the series have been recreated now that the show has proven its staying power.
"This season, we built Cary's apartment on stage," Gruet said. "Cary's apartment in season two was in Chelsea. It was a real place. It was a ground-floor place, and it was a cool little apartment, but it's just a little hard to logistically shoot there. In season one, his apartment was absolutely the hardest place to film. It was in the Financial District. It was a very difficult place to shoot."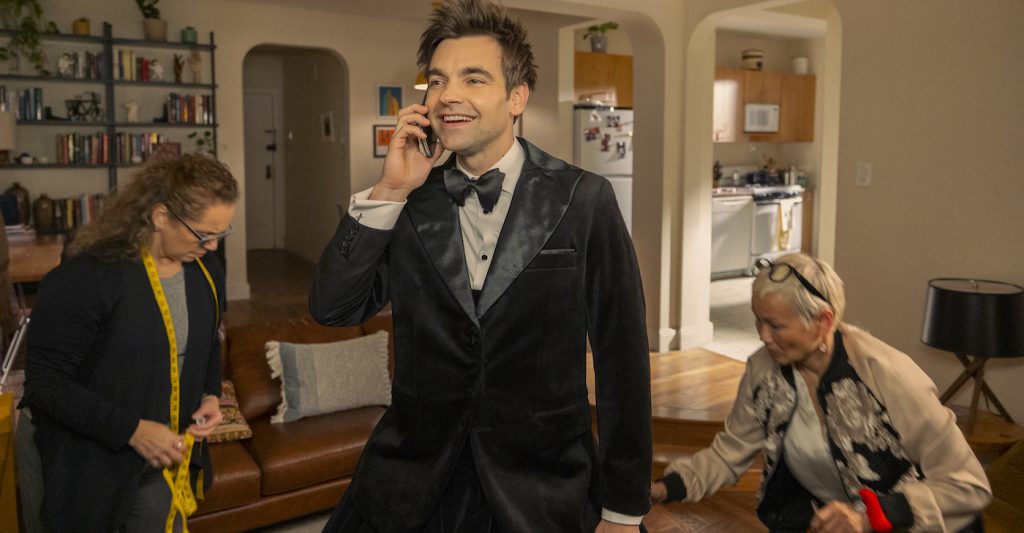 The show battled COVID delays and took on challenging schedules that involved cross-boarding in which scenes from multiple different episodes could be filmed on the same day. Gruet bounced between his cinematographer and directing duties throughout production.
"It was a really full, hard schedule. It was a huge team effort from everyone," he acknowledged. "We had this incredible grip department, electrical department, the art department were amazing, and we all were able to power through it, which was really great. The costumes, makeup, everything."
Fame is a fickle thing, and the Dubek family knows its pitfalls all too well. Whether their fortunes are up or down, there are more adventures in store.
"The characters are great, and the performers that bring these characters to life do such an amazing job at giving them dimension that I think viewers feel connected to them even at the most absurd moments," Gruet observed. "I think that was a big risk that [creators] Chris [Kelly] and Sarah [Schneider] took as showrunners was really pushing the stories to go right to edge of, 'Are we going to cheer for this person now?' I mean, they're cringey, but we are."
New episodes of The Other Two hit Max (formerly HBO Max) every Thursday.
For more on Warner Bros., HBO, and Max, check out these stories:
"The Flash" New Images Tease Michael Keaton's Batman and Sasha Calle's Supergirl
Kim Cattrall Returning as Samantha Jones in "And Just Like That" Season 2 Finale
King for a Day: Inside the Brilliant, Brutal "Succession" Series Finale
Featured image: Brandon Scott Jones, Drew Tarver, Heléne Yorke, Josh Segarra, Molly Shannon in The Other Two. Photograph by Greg Endries/HBO Max