"The Flash" New Images Tease Michael Keaton's Batman and Sasha Calle's Supergirl
As we speed ever closer to The Flash's June 16 premiere date, Warner Bros. has dropped three new images that highlight the power trio—well, really, power foursome—that will be trying to save the world in Andy Muschietti's upcoming film. The images reveal Batman (Michael Keaton), Barry Allen/the Flash (Ezra Miller), a different Barry Allen/the Flash (the same Ezra Miller), and Supergirl (Sasha Calle). These three—er, four—will be the superteam at the center of the film thanks to Barry's meddling with the past and various multiverses in his effort to speed through time to save his mom.
Our featured image finds the two separate Barrys from their respective timelines sitting snugly behind Batman in his Batwing; the second finds Barry filming Supergirl flying solo outside of the plane with his phone; a third finds the two Barrys and Supergirl in the Batcave. These four will be facing off against a host of problems thanks to Barry's good-intentioned but badly conceived plan to mess with time to save the person he loves the most in the world. One of the ramifications of Barry's time transgression will be the return of General Zod (Michael Shannon), the ultra-baddie from Krypton who was killed in one timeline in 2013's Man of Steel but who is very much alive and unwell in the timeline Barry finds himself marooned in.
The Flash has already come in for some rave early reactions—among them are new DC Studios chief James Gunn, who has called it one of the best superhero movies he's ever seen, Tom Cruise, Stephen King, and the crowd that got a chance to see it at CinemaCon in Las Vegas. What's interesting is that Warner Bros. has not shown the full movie, with its intact ending, to audiences yet. The film will get only one premiere, which sources have told Variety is only because the studio wants to keep the secret ending airtight. There are key screenings being held across the world, one in London tonight that Michael Keaton will introduce, as well as in Miami, Toronto, Madrid, Buenos Aires, and in Sao Paolo with Muchietti.
If The Flash does as well as it seems it should, Warners Bros. already has a finished sequel script from David Leslie Johnson-McGoldrick. And despite their previous legal troubles, director Muschietti told Discourse if the sequel happens, he can't imagine anyone else in the role but Ezra Miller. "I don't think there's anyone that can play that character as well as they did. The other depictions of the character are great, but this particular vision of the character, they just excelled in doing it. It feels like a character that was made for them."
Check out the new photos (and the old ones) below. The Flash speeds into theaters on June 16: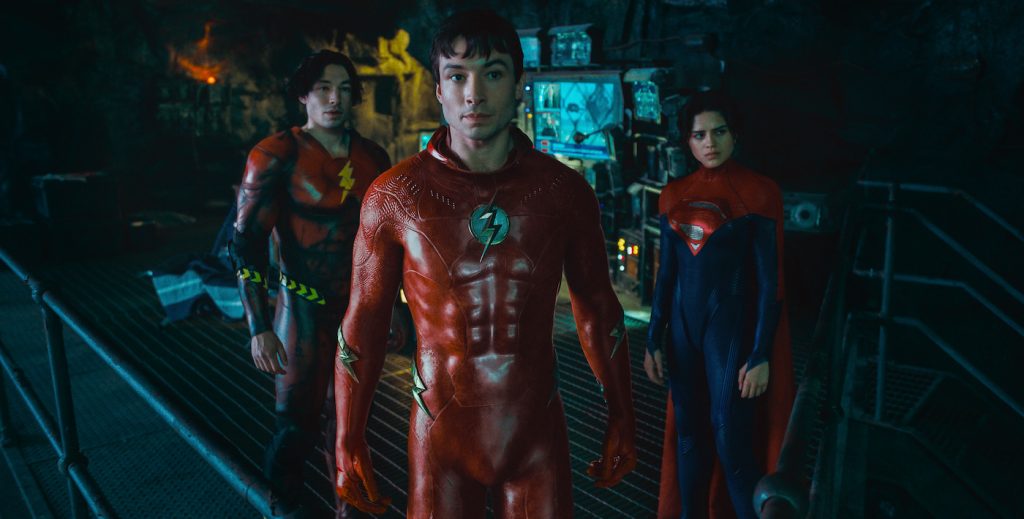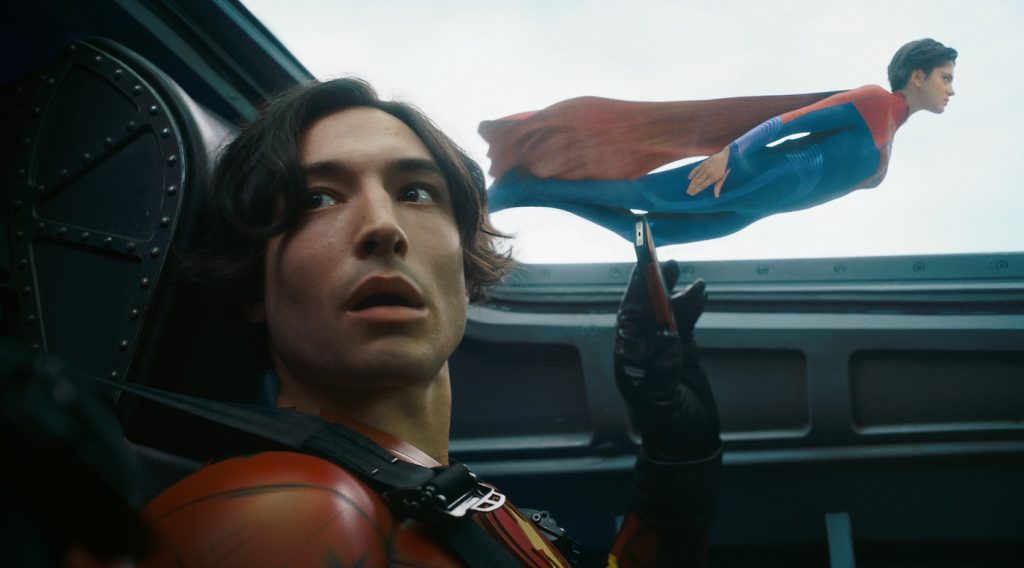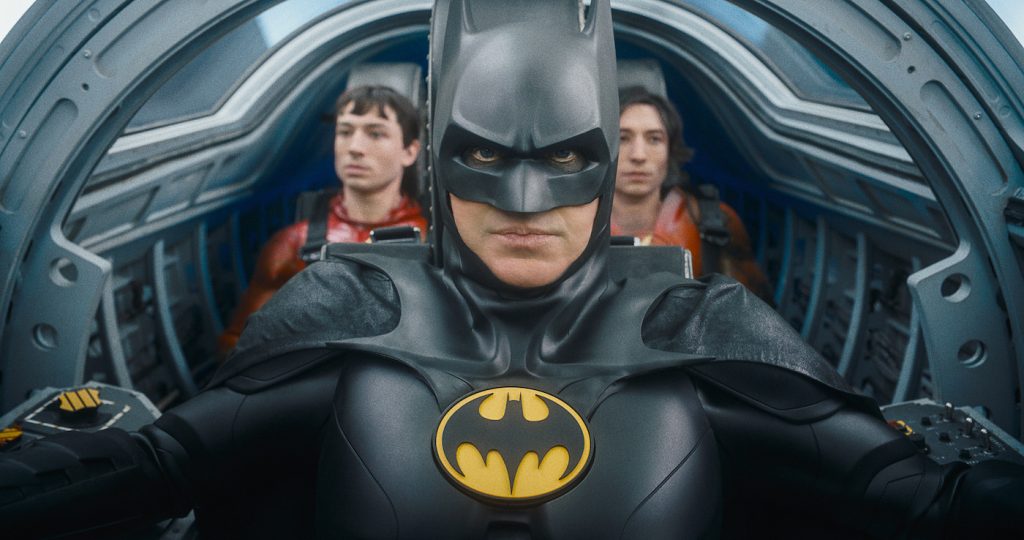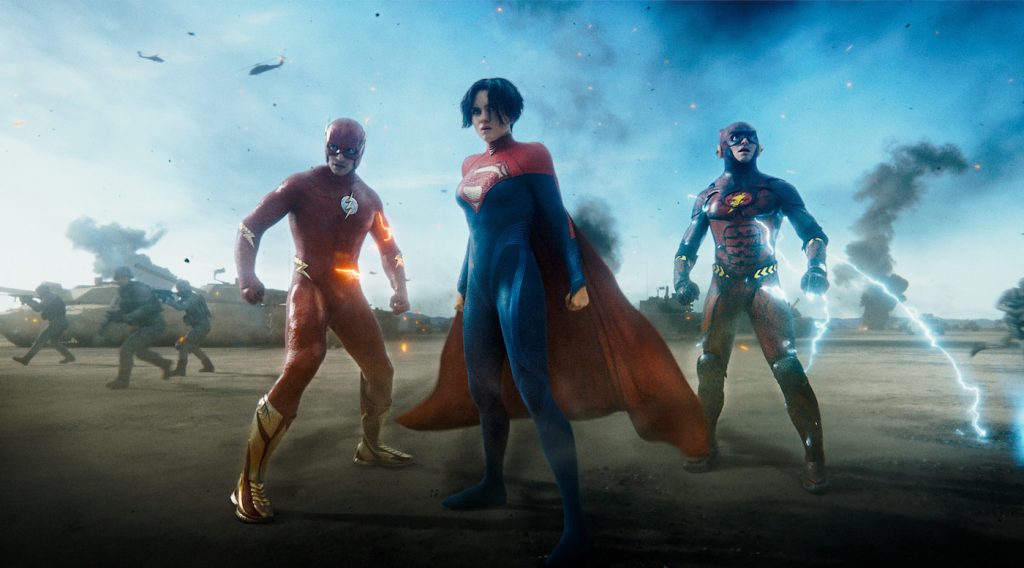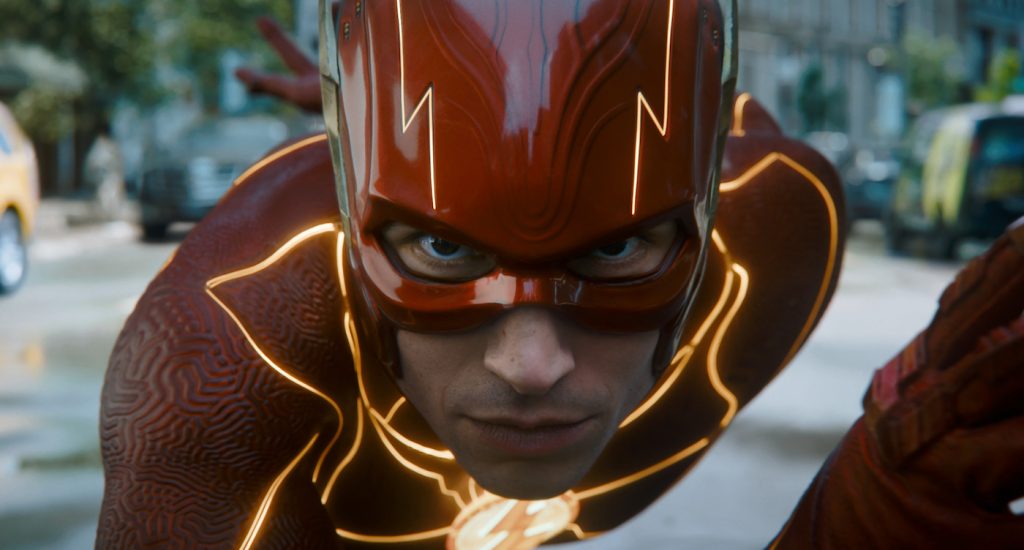 For more on The Flash, check out these stories:
"The Flash" Clip Finds Michael Keaton's Batman Joining the Fight
"The Flash" Drops Electrifying Final Trailer With Fresh Footage of Batman & Supergirl
Michael Keaton's Batman Fights General Zod in New "The Flash" Teaser
Featured image: Caption: (L-R) EZRA MILLER as The Flash, MICHAEL KEATON as Batman and EZRA MILLER as The Flash in Warner Bros. Pictures' action adventure "THE FLASH," a Warner Bros. Pictures release. Photo Credit: Courtesy of Warner Bros. Pictures/™ & © DC Comics