"What's Love Got to Do With It?" Creator Jemima Khan on Her Singular Rom-Com
For her foray into romantic comedies, writer/producer Jemima Khan looked, in part, at her own life for inspiration. While living in Pakistan with her ex-husband and his family for many years, she witnessed firsthand the process behind arranged marriage, now termed assisted marriage, and eventually returned to her native U.K. with a unique perspective on this cultural norm (her own union developed organically). Couple this insight with interviews she conducted with people either considering or already in an assisted marriage and an inside track into the dating woes of friends, and the kernel of her screenwriting debut was born. The end result is What's Love Got to Do With It?, a sweet and engaging rom-com that turns the camera, literally and narratively, on assisted marriage.
The movie, directed by Shekhar Kapur (Elizabeth: The Golden Age), follows Zoe (Lily James), a successful documentarian who has not yet found her soulmate. When her childhood friend, Kaz (Shazad Latif), decides to enter into an assisted marriage at the behest of his parents, Zoe films Kaz's journey to husbandhood. In so doing, she learns valuable lessons about finding lasting love. Emma Thompson co-stars as Zoe's mom.
A former journalist and veteran television and film producer — Impeachment: American Crime Story, The Clinton Affair, and The Case Against Adnan Syed are among her many credits — Khan also handled producing duties for the film, which premiered at the 2022 Toronto International Film Festival and won Best Comedy at the 2022 Rome Film Festival. She recently spoke with The Credits about the film; edited interview excerpts follow.
It took a decade to bring this film to the big screen. What were some of the obstacles you faced?
It was longer than a decade, and there were lots of challenges along the way, particularly learning how to craft a script as a first-time screenwriter. I read that for independent films, the average length of time to get them made is ten years, so that's somewhat reassuring, especially in this day and age where it's hard to get cinematic releases and get people into cinemas and get things funded. And then COVID added another layer of challenge because we filmed during the second lockdown. We had to go on hiatus for six months, so there were challenges that were logistical.   
Is this the first film produced by your company, Instinct Productions? And how was it working with Working Title Films and StudioCanal?
It is the first rom-com that I've produced, and it's the first thing I've written. I was thrilled that Working Title ended up making this film, particularly because they're so good at rom-coms; this is the genre that they really specialize in. And StudioCanal, they were incredibly supportive. They were fantastic from the first moment they read the script. I really enjoyed working with them.
I love that the story revolves around a female filmmaker. Was this a conscious decision because of your own background?
Yeah, I think the first thing anyone writes themselves is probably quite autobiographical. Even if it's not your actual story, there'll be stuff that's pilfered from your own life. I was also interested in leaning into the examination of different points of view, and so having Zoe filming really kind of played into this idea of who's telling which story and what's the perspective.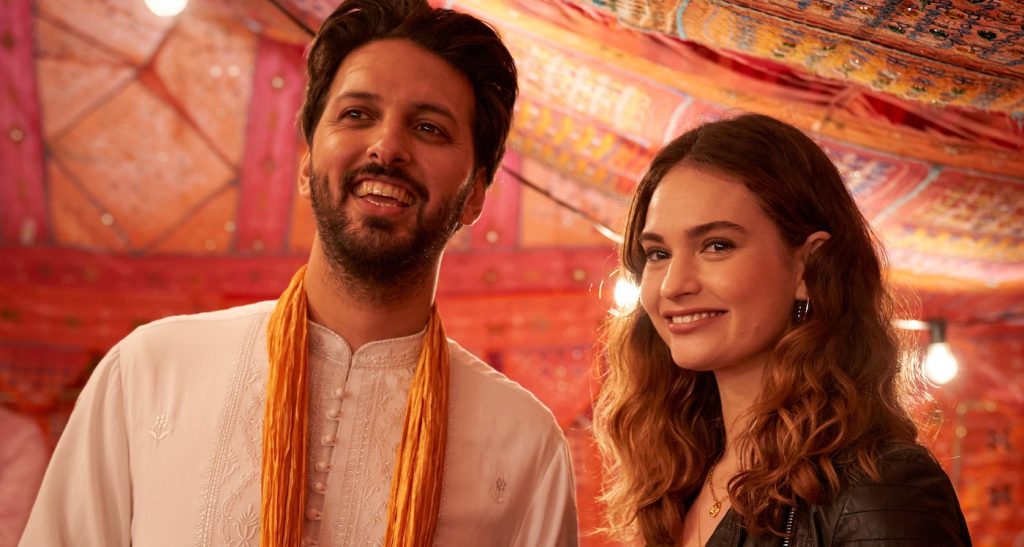 What did you bring to the script from your work as a journalist?
I worked at Vanity Fair and the New Statesman, which is a political magazine, and I'd done quite a lot of journalism around some of the movie's themes. I'd done a piece for the Sunday Times and the New Statesman about the arranged marriage business in the U.K. and a BBC Radio 4 show on the same subject. And then I'd lived in Pakistan for ten years, in a house with my ex-husband's father and his sisters and their husbands and their kids, like 26 of us in the same house, and all of them had arranged marriages. So the film's partly inspired by that experience. But then I also interviewed something like 50 men in their 30s who had decided to have an arranged marriage. I also spoke with people who had long-term arranged marriages. Those interviews form the basis of the interviews that run throughout the film.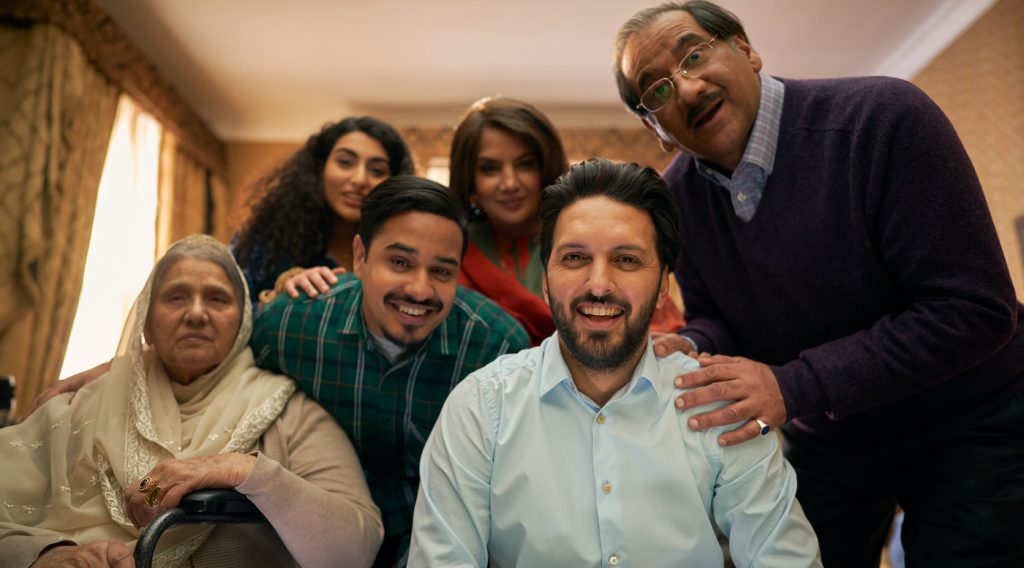 How many drafts did you work on?
There were so many drafts before I even showed anyone and had the confidence to say, "Would you mind taking a look?" For a bit, I would only show my friend, who's a screenwriter/director, and who said that he would read it and give me notes. And then, of course, I wrote a different draft for every single person that came aboard the project and even people who didn't stay aboard the project, whether it was financiers, cast, producers, directors, or whatever.
What compelled you to focus on the subject of assisted marriage as your first script?
In part, the reason why I chose the genre of rom-com was because I'd never seen a rom-com that features Pakistan. And I felt that Pakistanis I know definitely feel that their country and culture have been somewhat unfairly demonized on screen. They feel they're always seen as the terrorist, the butt of the jokes, the shady ISI operatives, or whatever. I understand that there is a scary side to Pakistan because I experienced that as well. But there is also this incredibly beautiful side of that country and the people, which I experienced when I was there — whether it's the music, the food, the architecture, the color, the vibrancy, the hospitality, all of that I felt was worth showcasing.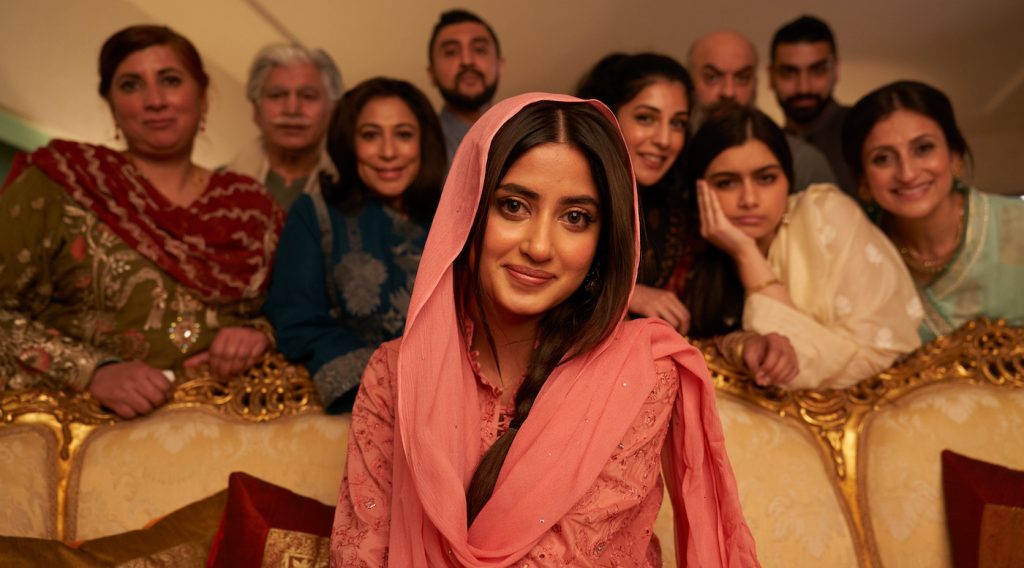 How was your collaboration with director Shekhar Kapur?
It was great. You know, he's such an old pro. He's brilliant at strong female leads. He's really, really good at getting to the heart of the story and making it about something else beyond the laughs. It was interesting for him, I think, because he'd never done a comedy before. I think he gave the script and the story a profundity and a truth that we might not have gotten if it had been a more broadly comedic director.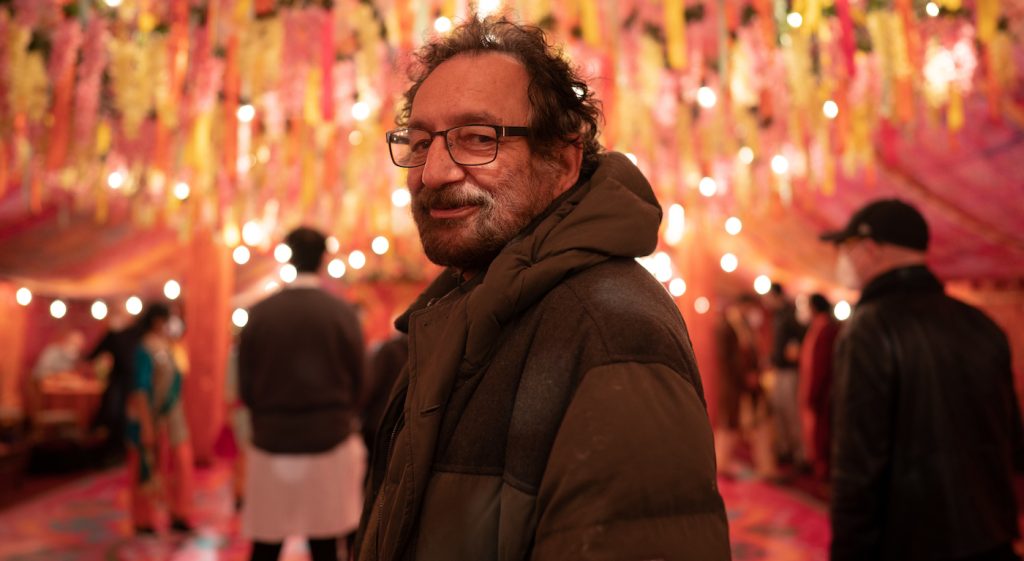 Any lessons learned with this film that you'll take with you to the next?
I learned the start-to-finish process, from getting it cast to being involved in the edit. I got so much experience because I was given the opportunity to be that close to the actual process, and you don't always get that as a producer. It was a really collaborative team, a really collaborative process, and so I learned a huge amount. The main thing, I think, is that the edit teaches you a lot about screenwriting. I think it teaches you what you need that you haven't put into the script and what you don't need that you have put in. I think this experience will really inform the next thing that I write.
What's Love Got to Do With It? is now in theaters.
For more interviews about current films and television series, check these out:
"Queen Charlotte" Stars Golda Rosheuvel, Corey Mylchreest, & Arsema Thomas Spill the Tea
Director Dawn Porter Details a Complex First Lady in "The Lady Bird Diaries"
"Awkwafina is Nora From Queens" Composer Tangelene Bolton Drops the Needle
Featured image: Shazad Latif and Lily James. Photo credit: Robert Viglasky / ©2022 STUDIOCANAL SAS and Shout! Studios. All Rights Reserved.