Director Dawn Porter Details a Complex First Lady in "The Lady Bird Diaries"
In filmmaker Dawn Porter's newest documentary, The Lady Bird Diaries, Claudia Alta "Lady Bird" Johnson speaks for herself. Porter's film is based on 123 hours of audio diaries that Lady Bird recorded during the presidency of her husband, Lyndon Baines Johnson. The personal, often poignant diaries reveal the First Lady's key role as her husband's advisor and confidante during his tumultuous presidency.
"I knew very little about Lady Bird, though I knew a lot about President Johnson," says Porter, who listened to President Johnson's White House tapes when she was making her 2020 documentary John Lewis: Good Trouble and her 2018 Netflix series Bobby Kennedy for President. "Lewis talked about meeting LBJ and navigating all these civil rights efforts but I knew nothing about the First Lady during that time."
"That motivated me to try and imagine what it was like to be her. I don't imagine myself as a white woman very often, so it was interesting to stand in her shoes. She comes of age in the 1950s; she's a Southerner but also such a contradiction. You see her struggling. She's a woman who has ambitions; she's intelligent, educated, and wants things for her daughters, but she's also a product of her upbringing and you see her navigating all these things in real-time," says Porter.
The Lady Bird Diaries premiered at SXSW and will stream on Hulu. Porter credits her friend and colleague, Jackie Glover at ABC Studios, for calling and asking, "Do you think there's a film here?" Glover was working on the podcast In Plain Sight: Lady Bird Johnson, an eight-part series hosted by author Julia Sweig who'd spent five years researching Lady Bird Johnson for her 2021 biography Lady Bird Johnson: Hiding in Plain Sight.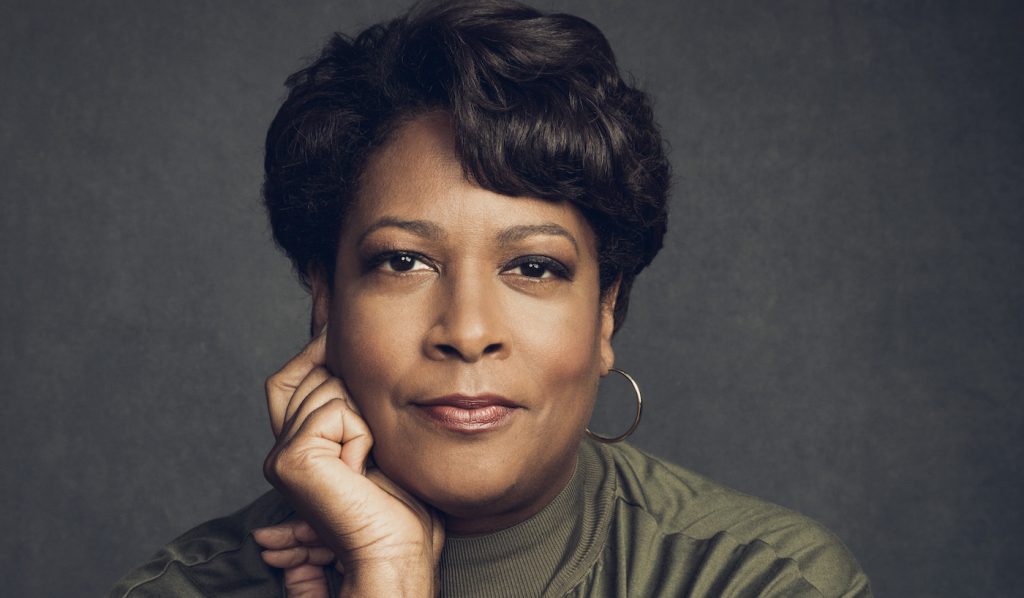 Porter was impressed by the volume and the substance of Lady Bird's recordings which she began after the assassination of John F. Kennedy in November 1963 and continued through her family's departure from the White House in January 1969. The tapes were not publicly released until 2017, a decade after Lady Bird's death.
"I wanted to let her tell the story with no talking heads, no one to speak for her. Then there was the challenge of whether there was enough archival [footage] so that the film could be just archival and her voice," says Porter.
Turns out there was plenty of footage to accompany the voluminous audio. "It was really fascinating to dig in and see how much footage there really was. Nobody had asked because it was about a woman. When we put a request into archival for 'Lady Bird Johnson,' there was nothing," says the director. "But when we [searched] 'Mrs. Johnson,' then 'the president's wife,' there was much more. So many times, she was right there [at events] but not identified. Her presence was literally ignored. That strengthened my resolve that no one was going to speak for her this time because she was so involved, so to have her erased is just wrong."
The diaries offer fascinating insight into not just Lady Bird's character and her relationship with Lyndon Johnson but also the role she played from the moment that JFK's assassination thrust her into the White House and the glare of public scrutiny. In the midst of a tragedy, she had to follow one of the world's most beloved and glamorous women, Jacqueline Kennedy, into the role of First Lady.
"She described herself as a brown wren who had to follow this beautiful, colorful bird. That's where her coming of age is important," says Porter. "She grew up in Texas, more or less a tomboy who loved nature; she wasn't girly, she didn't feel glamorous. The Kennedys [after the 1963 visit to Dallas] were headed to the Johnsons' ranch, where the Johnsons would host them. Lady Bird had spent a long time planning the visit, which was to be a weekend retreat where they were going to show off Texas [to Jackie and JFK]. And it's in her beloved Texas that he is killed."
"What's forgotten is that when President Kennedy was killed [and LBJ sworn into office], Johnson had no vice-president," says Porter. "There was no plan for succession; the assassination caused the government to put in a plan of succession. That didn't exist before, so LBJ referred to his advisors and many referred to Lady Bird as VP because she was in all his meetings and strategy calls."
Among the many revelations in The Lady Bird Diaries is that Lady Bird had helped LBJ come to the decision, after his landslide victory in 1964, that he would not seek a second term. Lady Bird even composed a resignation letter that LBJ planned to read at his State of the Union speech in January 1968 but, in the end, did not. Later that year, he famously announced he would not seek reelection during a live television address.
"I love, love, love marrying archival with her narration; it gives a completely different take on footage that is familiar," such as LBJ giving his speech, says Porter. "We know she's written his resignation, and she's waiting in real-time to see if he's going to reach into his pocket and step down. We've seen that footage but the world didn't know that in his pocket was a resignation letter. It's an astounding look behind the scenes of history."
Porter, whose next project is a series for Showtime on the United States Supreme Court, says Lady Bird's judgment and style remind her of First Lady Michelle Obama.
"Lady Bird was very honest, very in touch with herself. She was pragmatic. Michelle Obama, a double Ivy League graduate, had to figure out how not to offend people with her intelligence and capability, and she did that without seeming to capitulate. She found causes that engaged her intellect and interests but it's not easy to navigate that in public. Lady Bird did that as well; her beautification efforts were the building blocks for the EPA. She allowed it to be called 'beautification' even though she did not like it because she was playing the long game. 'This is what a woman can do, decorate with flowers, but she's actually laying the groundwork for the protection of the environment. We have an East Wing with a paid professional staff because of Lady Bird. That says a lot about her, and it gives her grace when she makes other choices," says Porter citing the 1968 White House luncheon where actress Eartha Kitt famously confronted Lady Bird about the war in Vietnam.
"Eartha Kitt never really worked in Hollywood again, which does not seem like a coincidence," Porter says. "But then there were white women protesting outside the White House for Eartha Kitt. The complexity, you can't make up. It's why I love documentaries; they are more compelling and interesting than fiction sometimes."
For more on stories on films and series streaming on Hulu, check these out:
"Great Expectations" Cinematographer Dan Atherton Goes Dark with Dickens
"Boston Strangler" Production Designer John Goldsmith Recreates a City's Nightmare
Featured image: A scene from Dawn Porter's documentary The Lady Bird Diaries, coming to Hulu