"The Marvels" Images Reveal Captain Marvel's New Superpowered Allies—& a New Villain
First, the trailer for director Nia DaCosta's The Marvels just landed, and now, Marvel Studios has released the first images from the film. Together, these give us a sense of what DaCosta and her talented cast and crew are up to in the second film to focus on Brie Larson's Carol Danvers/Captain Marvel. As we've known for a while now (and the film's title makes clear), Captain Marvel will have new allies along for the ride, although the trailer revealed (as did the finale of Ms. Marvel) that it won't be as simple as three superpowered forces for good teaming up. In fact, The Marvels will find Captain Marvel, Iman Vellani's Kamala Khan (also known as Ms. Marvel), and Teyonah Parris's Monica Rambeau very much at odds. Or, to put it more clearly, it'll find them incapable of occupying the same place at the same time. 
The images include a look at Parris as the adult Monica Rambeau, a character first introduced as a child in the original Captain Marvel (played by Akira Akbar) and then as an adult in WandaVision, which The Marvels screenwriter Megan McDonnell worked on. They also include two shots of Vellani's Kamala Khan, introduced in her own Disney+ series Ms. Marvel. The problem for our three heroes is that anytime they use their superpowers, they swap places with each other. This makes it particularly hard to form a cohesive super-team, let alone for one of them to function as a proper superhero at all. That'll make fighting the film's big bad that much harder.
And who is that big bad? The images also reveal Zawe Ashton as Dar-Benn, the film's main villain, alongside Daniel Ings as Ty-Rone. The film will also see the return of longtime MCU stalwart and Captain Marvel co-star Samuel L. Jackson as Nick Fury, as well as Mohan Kapur as Yusuf Khan, Park Seo-joon, Caroline Simonnet, and Jessica Zhou. 
Check out the images below. The Marvels hits theaters on November 10.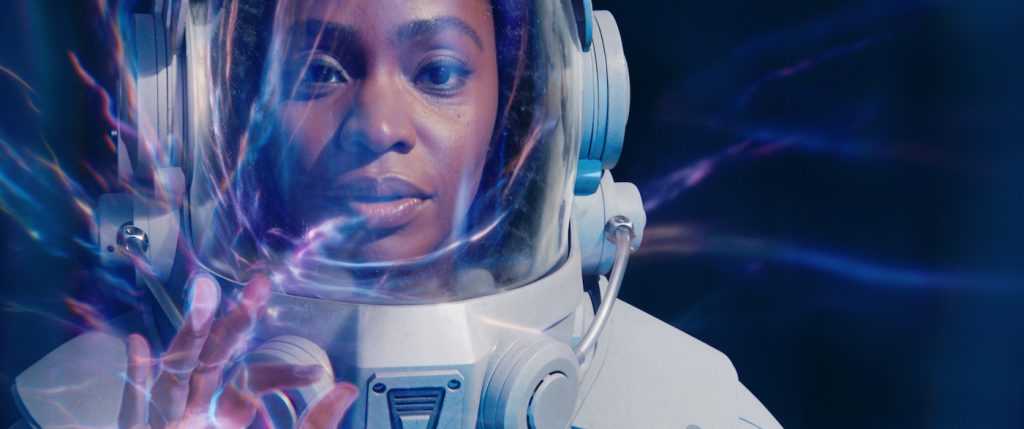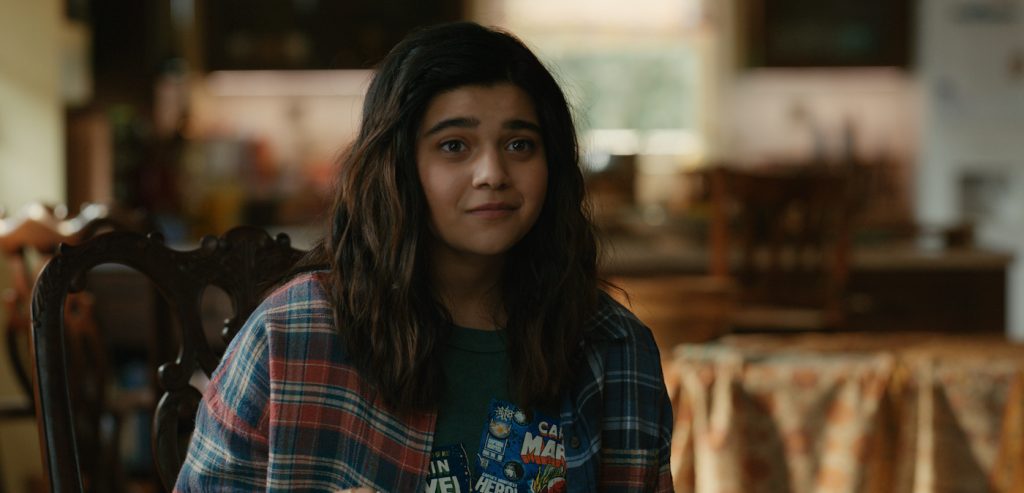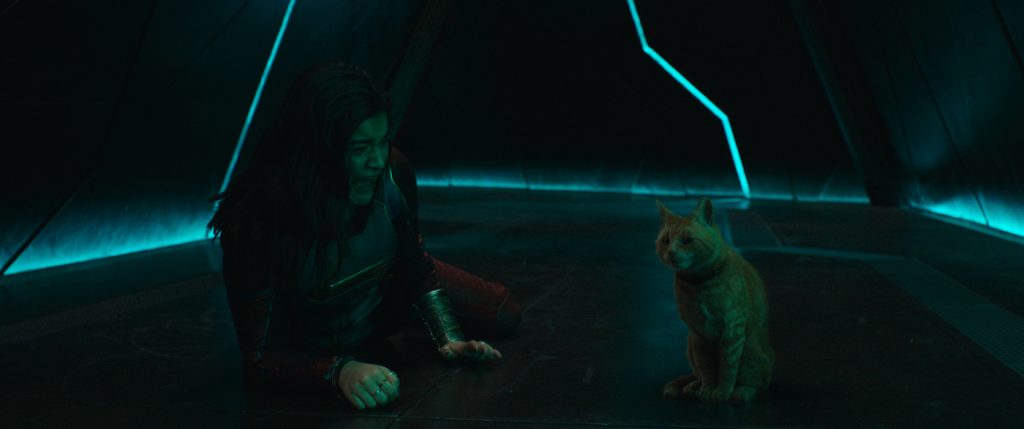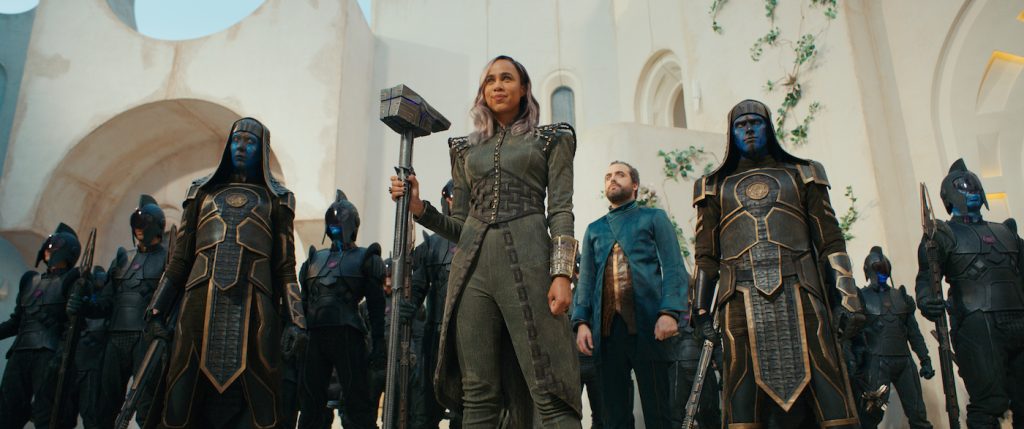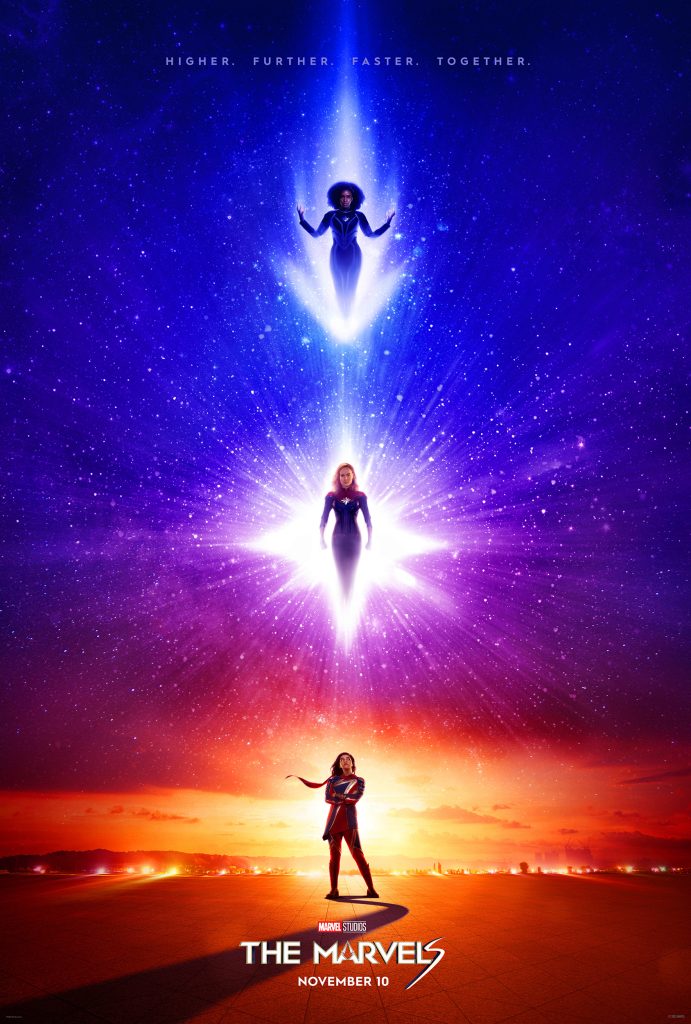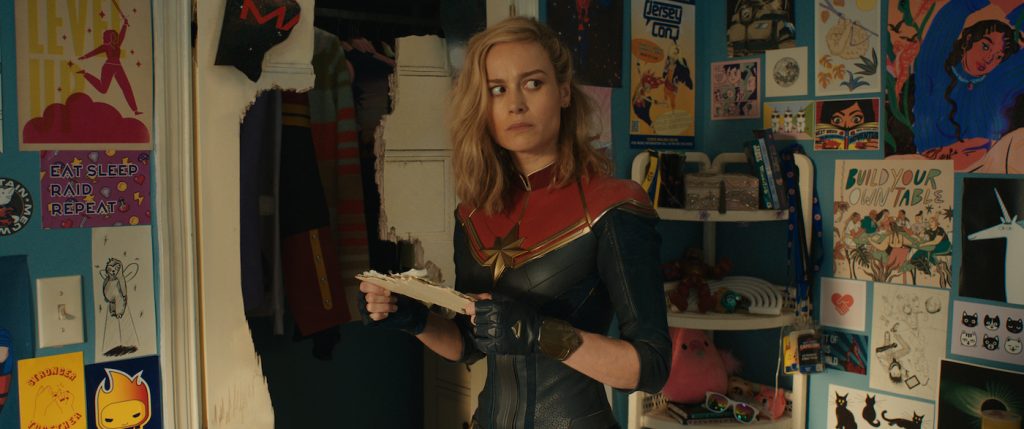 For more on all things Marvel Studios, check out these stories:
"The Marvels" Trailer Reveals Brie Larson's Return as Captain Marvel Alongside New Allies
Marvel's "Secret Invasion" Trailer Finds Nick Fury Facing Off Against a Skrull Army
"Guardians of the Galaxy Vol. 3" Images Tease Rocket's Heartbreaking Story
"Deadpool 3" Adds "Succession" Star Matthew Macfadyen
Featured image: Brie Larson as Captain Marvel/Carol Danvers in Marvel Studios' THE MARVELS. Photo courtesy of Marvel Studios. © 2023 MARVEL.