Writer/Director Elegance Bratton on His Breakout Film "The Inspection"
Writer/director Elegance Bratton's autobiographical The Inspection is one of the year's breakout films. Bratton stuck with the project for years because it most reflected who he is: a gay Black man who was homeless as a teenager, a Marine Corps veteran, and a Columbia University and NYU-educated filmmaker.
Bratton's struggles began practically at birth with that unusual, magnificent name. "My mother named me Elegance but had a problem with me being gay," Bratton said over the phone from his home in Baltimore. "She was the first person who loved me and who rejected me. She was a complicated woman. You can't give people things you have not been given, and no one ever gave my mom unconditional love."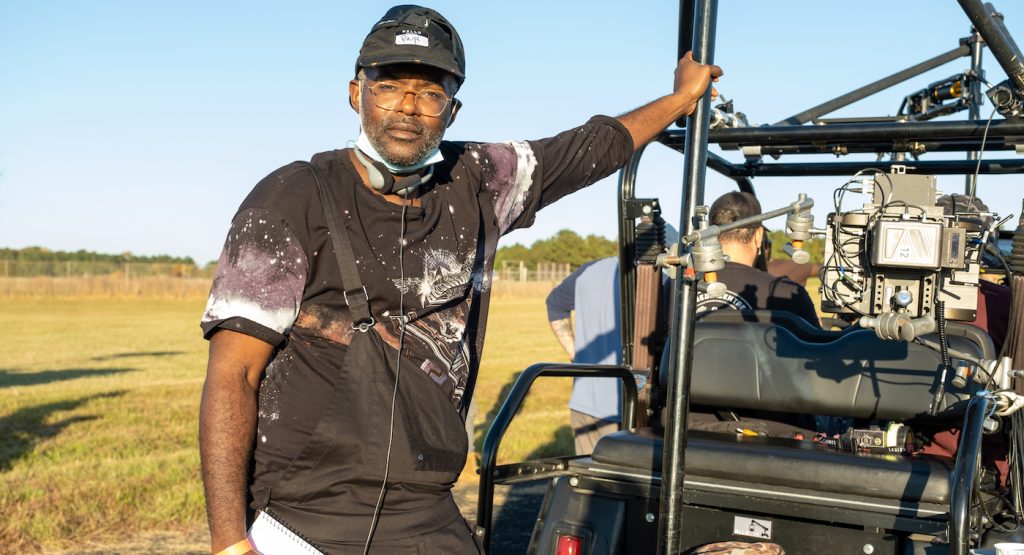 As Inez French in The Inspection, Gabrielle Union gives a fierce performance as Bratton's religious but homophobic single mother who throws her 16-year-old gay son out of their New Jersey home. After 10 years of living in shelters and on the streets, Bratton stand-in Ellis French (played by Jeremy Pope in a star-making turn) joins the Marine Corps in 2005 during the "don't ask, don't tell" era. He survives grueling boot camp and endures constant physical and verbal harassment by a drill sergeant and by many of his fellow recruits. Ellis may have joined the Marines to win back his mother's love, but it is his own self-respect that he earns.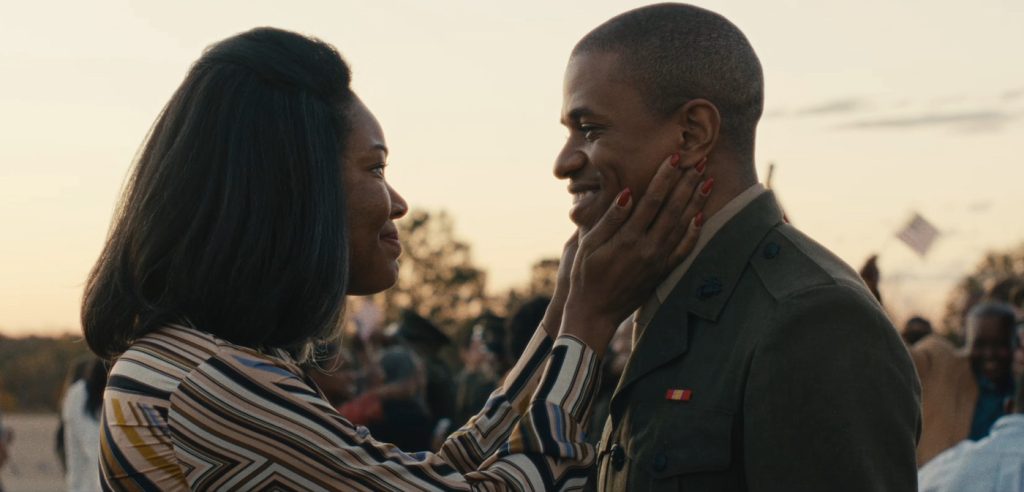 The Inspection has garnered critical acclaim and award nominations, including Golden Globes, Gothams, and Film Independent Spirit Awards. Bratton was named one of Variety's 10 Directors to Watch for 2023, and he is the inaugural recipient of Boston's Coolidge Breakthrough Artist Award. He will attend the event on January 27 at the Coolidge Corner Theater.
But the success has been bittersweet. "My mom was killed three days after the film was green-lit [by A24 in early 2020]. I've been grieving my mom since I was 16 since it all happened. It made me question, 'Am I doing this just for her?' Of course, I wasn't, but there was a lot of emotion happening with me [during production]," he said. "Seeing Gabby on set — she wore my mother's jewelry, she used my mother's bible. I finished those days as a wreck and had to learn how to work through those emotions. I could not be in a corner crying. I am grateful to Gabby for helping to bring my mom back to life and for this film and the reaction to it. There's been a lot of healing from this project."
Bratton is currently "deep into post-production" on the feature documentary Hellfighters about James Reese Europe, "another Black veteran and the first to serve as a uniformed officer during World War I," he said. A lieutenant in the 369th Infantry Regiment known as the Harlem Hellfighters, Europe was a Jazz pioneer and music mogul and "the first black man to conduct a show at Carnegie Hall," said Bratton. "There will be animation and an expansive approach to the archival because there's not much footage."
After Bratton made his television debut as the creator and executive producer of the Viceland series My House, which chronicled underground competitive ballroom dancing, he finally had some money in the bank. For the first time in his life, he said, he could concentrate solely on writing scripts.
By 2017, he'd written three scripts, including The Inspection. Bratton said he "asked Chester [Chester Algernal Gordon], who is my husband and producer, creative partner, and love of my life," which one he should pursue. Gordon advised him to "bring the audience to a place they can't go without you. Let them know you. You are a Black gay storyteller. So I committed to making The Inspection."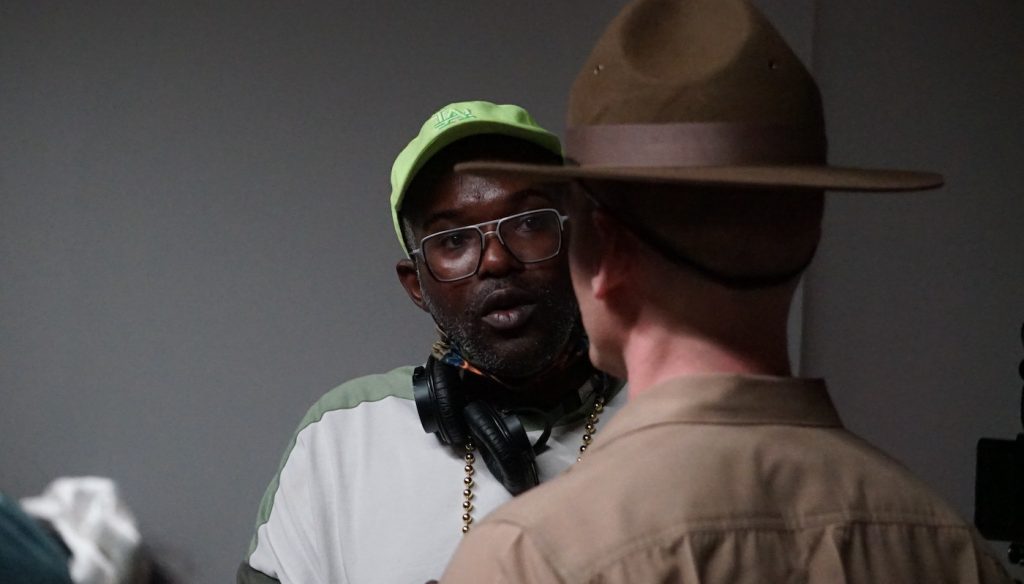 But most studios, including A24, initially passed on the project. Bratton was undaunted. "When I hear 'no,' I look at what they are responding to. I am encouraged by the slightest bit of response. They liked the shower scene, so OK, how do I make it really land? I'm listening for feedback to make it better."
Besides watching films including Full Metal Jacket, Jarhead, Beau Travail, and Rocky, Bratton prepared for shooting his film by studying photography and cites William Eggleston as influential for "how to use the environment" and Nan Goldin, "who is important to me in every film I make."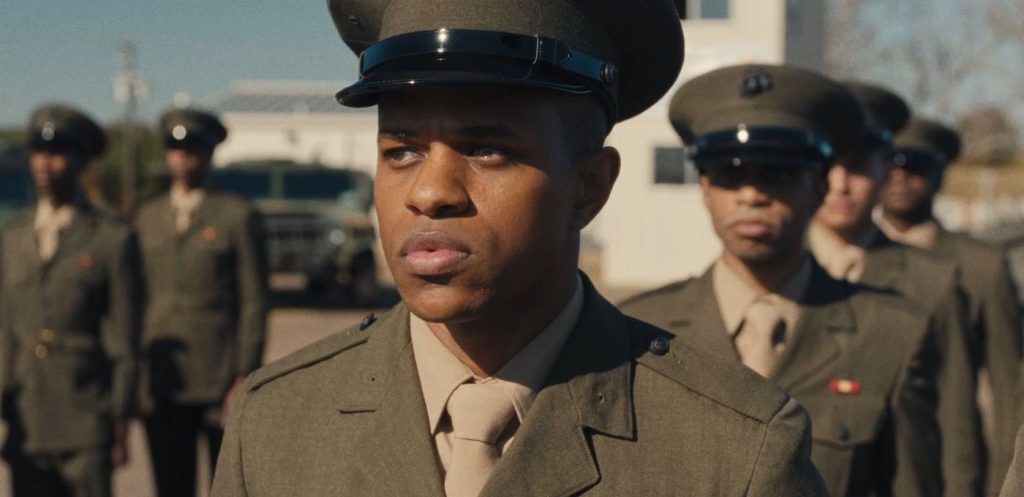 "It takes a long time for a first feature to get made, but once it's agreed to, it all goes by so fast," he said. "It took four years to get the film [approved], but then it was shot, edited, played festivals, and was released. We shot it in 19 days in Mississippi, and we lost a week because of a COVID shutdown, so that was time- crunched as well."
Bratton "had to fight to the mat to make sure" that Pope was cast as Ellis. "I don't believe that only gay actors should play gay characters. That being said, this is based on my life; every fear, every hope, and every desire is autobiographical. As a gay person, you don't get to see examples of yourself as a hero in film. People pay to see movies because they're aspirational versions of themselves. So with this film, I wanted an out queer actor," he said.
To watch Pope "come into his own and become a big name is all the sweeter," Bratton added. "Two years ago, nobody wanted to make [The Inspection], and now anything is possible."
The Inspection is streaming now Apple, Amazon, AMC on Demand, and more.
For more recent interviews with filmmakers, check out these stories:
"Babylon" Composer Justin Hurwitz Deconstructs His Oscar-Shortlisted Score
"Emancipation" Hair Department Head Andrea Bowman on Her Oscar-Shortlisted Work
Why Every Digital Costume in "Avatar: The Way of Water" Really Exists
Featured image: THE INSPECTION. Credit: Patti Perret/A24 Films