Sundance 2023: Filmmaker Razelle Benally on Her Showtime Doc Series "Murder in Big Horn"
The Sundance staff and execs have always believed it essential to honor Indigenous people as part of their film festival and institute, as exampled by their Native Lab and Indigenous Program. This year, there is an even greater focus on Native cultures, both inside and outside the cinemas, with 11 Indigenous films as part of the program. 2023 also marked the inaugural year for The Indigenous House, which provided a gathering space for community members and allies, and featured events and conversations with Native creatives and leaders. 
One of the panels, Storytelling Beyond the News, included Oglala Lakota/Diné filmmaker Razelle Benally, co-director and producer of Showtime's upcoming 3-part documentary series, Murder in Big Horn. The show premiered at Sundance and streams on Showtime starting February 3rd. Benally, who partnered on the project with Showtime directing alum Matthew Galkin, was a Sundance Native Lab Fellow and recently wrote for the Navajo tribal police drama series Dark Winds. 
Murder in Big Horn considers the epidemic of Missing and Murdered Indigenous Women (MMIW) through specific cases in and around Big Horn County, Montana. Within the past decade, dozens of women and girls have disappeared or have been murdered in the area. The docuseries focuses on three such cases, 14-year-old Henny Scott, 18-year-old Kaysera Stops Pretty Places, and 16-year-old Selena Not Afraid. Their stories galvanized the media and public attention for the first time about an issue that has been prevalent since colonization and has been plaguing Native communities around the country for decades. 
The Credits spoke to Murder in Big Horn's Benally about the MMIW epidemic. She shares how the portrait she and Galkin crafted about three lost girls represents a microcosm of a larger issue that requires far more attention and major changes in policies that have been putting Indigenous women and girls at risk for centuries. 
How did you get involved with this project?
Showtime brought the project to Matthew Galkin, my directing partner and executive producer of the series. He had a good prior relationship with Showtime, having worked with them before. Showtime didn't know much about the MMIW epidemic that was happening, though they had learned about it through their own news sources.  They brought the idea of a docuseries to Matthew, and Matthew, as a heteronormative cis white male, very quickly learned that he might not be the best person to do this all himself, but he did see the story and wanted to get behind helping create awareness for this issue. So he brought me on, and as an Oglala Lakota/Diné woman, unfortunately, I grew up through my own lived experience as a Native woman very much knowing and learning and understanding what the MMIW issue is ever since I could remember, so we were able to collaborate. I believe we provide a broader perspective by having somebody who doesn't know much about the issue and somebody who grew up and lived with this issue.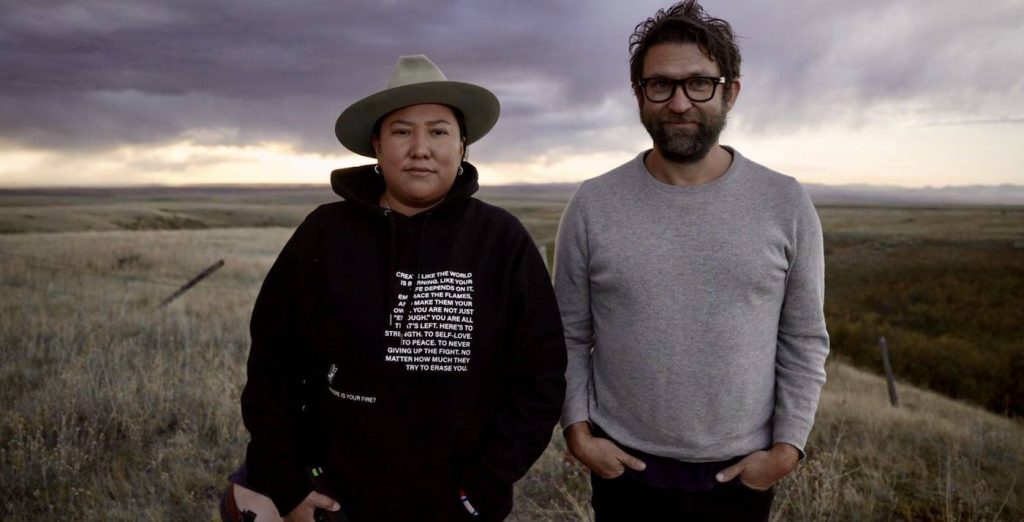 What kinds of discussions were there around the investigative true-crime aspect of the story and the issue itself? 
We knew we needed to make sure that the human story was there and that the stories were coming from the community members and the surviving relatives of the victims. We wanted to give them a platform to voice their truth, and we wanted to ensure that they were going to be heard. Even though Murder in Big Horn does encompass many things, including a true crime element, we're able to sort of bait and switch the viewer and talk about this issue. The mystery that would make it a true crime, where you unravel the cases, you're given clues, and you're finding answers, doesn't exist in this story. The bait and switch is that if you, as a viewer, think you're going to watch that, unfortunately, there are no answers because the answers lie in history. Violence against Native women exists today because it started with colonization. You cannot talk about MMIW without talking about the history of Native peoples. 
Finding a way to tell that story, that history, requires so much nuance and balance. 
We had to ensure that those different perceptions of European settlers versus our traditional Indigenous men were juxtaposed in the series because even though there may have been violence in our tribes, in our communities pre-contact, we did have systems of addressing violence, and what would be deemed as crimes, and they rarely occurred. When settlers started moving west, that's when we started truly seeing, in my particular tribes, this onslaught of violence, not only against all of our people but particularly targeting our women as well.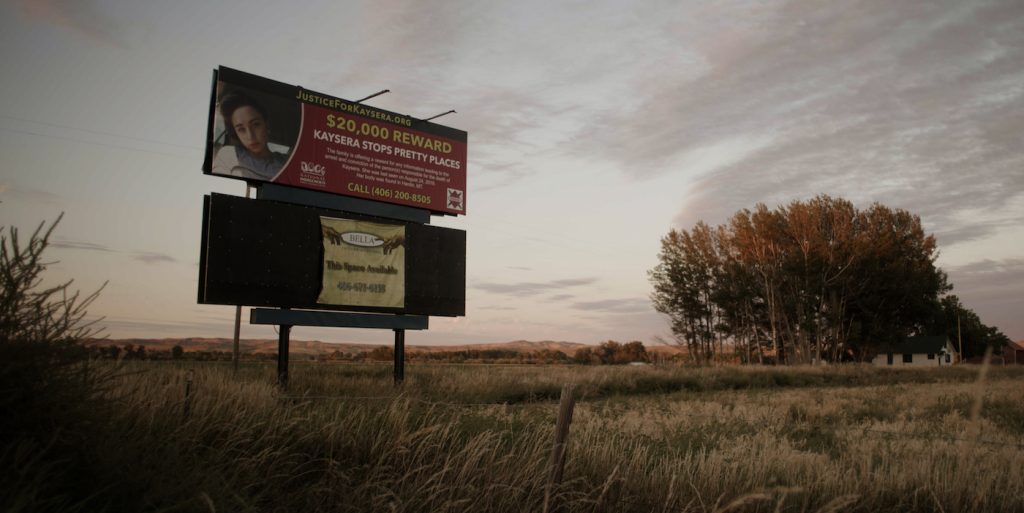 Can you speak to why you chose the specific women that were highlighted in this series?
Within the community of Big Horn in Montana and just throughout the Midwest, because my homelands are in Pine Ridge, South Dakota, as well as Arizona, within that area, these cases were actually well-known. The reason why is that there was something about the combination of Henny, Kaysera, and Selena, unfortunately with what happened with their disappearances and their turning up as deceased, there was a groundswell of movement within the communities that occurred and a buildup of media coverage. Also, unfortunately, in Big Horn County, the concentration of cases is so high we found that area to be a microcosm of what's happening not only there but in a lot of different Indigenous communities. Their families were super helpful and vocal about their loved ones, so we also took that into consideration. But there are so many other cases everywhere that we couldn't cover each one. Just because we focus on these cases doesn't mean that all the other cases aren't equally as important, because they are.
You have an Indigenous female artist as the composer for the show's score.  What was your partnership like with Laura Ortman?
I'm really grateful to call Laura a friend of mine. She's an amazing violinist, an amazing composer, and a great artist in general. When the conversation came up regarding music and the score, I immediately thought of Laura because I know how sensitive of a human being she is, and she has done work with films before. I'm very familiar with her music, and when Matthew heard her for the first time, it was a no-brainer for both of us.  In terms of working together, it was very much a back-and-forth but a great collaboration. It was important for us to give her a lot of room for creative experimentation and a lot of space to use her own voice as an artist. 
At the end of the series, there is a list included of over 70 names of other missing or murdered Indigenous girls and women in the greater Big Horn community. Can you talk about that? 
The list of names we include is based on documented and reported cases. There are so many more cases that haven't been documented or, by legal standards, don't have what it takes to be a missing persons case, so it was really important for us, and for the production and the series, that people can understand how vast and wide this issue is, not only in Big Horn County but everywhere. Our series isn't meant to represent all communities. The series serves as a microcosm for a widespread issue. It's just a sad and heartbreaking reality. I hope that by the end, part of what the audience takes away is that this is a national issue for Indigenous communities in the United States. It's also an issue in Canada, Mexico, and all Indigenous communities across the world.  
Murder in Big Horn streams on Showtime starting on February 3rd. 
For more on must-see Showtime series, check out these stories:
"Yellowjackets" Season 2 Trailer Teases One of TV's Best Thrillers
"George & Tammy" Costume Designer Mitchell Travers on the Power Couple's Fashion Forward Approach
Featured image: Still frame from MURDER IN BIG HORN. Photo credit: Jeff Hutchens/Courtesy of SHOWTIME.