"The Whale" Screenwriter Samuel D. Hunter on Hard-Won Hope
In Darren Aronofsky's The Whale, Brendan Fraser is transformed so completely he is nearly unrecognizable playing the title character. Fraser has been the frontrunner for Best Actor in the Oscars race since the film received a six-minute standing ovation at its Venice International Film Festival premiere in September. 
The film is based on Samuel Hunter's award-winning 2012 play of the same name, which is inspired by Hunter's own challenges with eating disorders and growing up gay in the Midwest as part of an evangelical community. The story centers on five days in the life of Charlie, a reclusive English professor still mourning the loss of his partner. Charlie is working to reconnect with his estranged daughter Ellie (Sadie Sink), a teen who seems to feel nothing but disdain and bitterness for her father.
The Credits spoke to Hunter about his connection to the material, both as a playwright and screenwriter, the inspiration he took from Walt Whitman's "Leaves of Grass," and the importance of optimism even in the face of dark realities.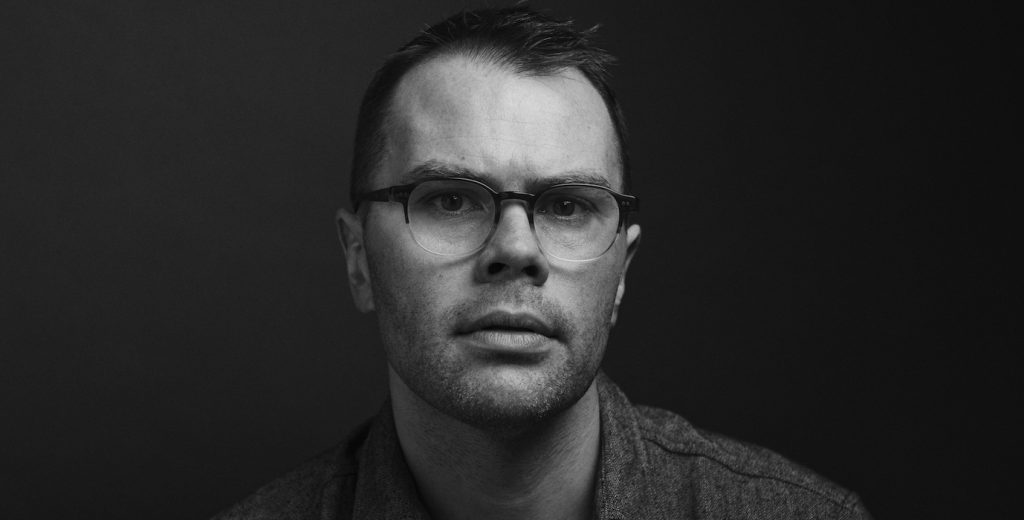 What were some of the references for your own life that inspired the writing of The Whale? And in terms of the experience of having had a food addiction, being a larger size, and having emotional trauma that you were carrying? 
I had been writing plays, but my plays up until The Whale were kind of like student writing. In those plays, I was figuring out structure, I was figuring out the landscapes that I was interested in, and the dramatic vocabulary I was interested in. But there was something with The Whale where I left the tools behind. 
What shifted for you?
I just wanted to write something from a scary and deeply personal place, a place of growing up gay in North Idaho in the 90s, where Matthew Shepard was murdered one state away when I was 16 or 17 years old, and attending a very fundamentalist religious school where I hide that part of myself until I was outed and had to leave. Once I left and came out of the closet, I moved to New York to go to NYU and become a playwright, where it's safer to be gay. I arrived in New York thinking, "Here I am." But I was still a very young person, and I had not properly processed everything that I had gone through over the last few years. Because I hadn't, and I was always a big kid, but in college, it got pretty bad. I didn't feel like I fit in with the gay community at NYU at all because I didn't fit within their prescribed ideas of beauty. I did well in school, and I worked hard, but I was isolated. I spent a lot of time in my dorm room self-medicating with food and getting pretty big. I was able to find an off-ramp, the biggest off-ramp being when I met my husband in 2005. I had that love and support, and love and support of my parents, too, so I was able to, over many years and many therapy sessions, work my way out of that. Writing The Whale was not the final piece of it, but a big piece of that personal reckoning for me.
There are so many kinds of loss explored in this story, not just the loss Charlie experiences, but for him, it's like grief is a ghost that haunts him. 
So many people have dealt with loss in so many different ways. Grief is a fundamental aspect of modern life, and I feel like it's under-explored. There's a value in grief. Grief is what we do with love after we lose it. There's this fundamental kind of positivity about it. I don't believe in closure. The myth of closure is really toxic, actually, because it makes people feel bad for not being able to let things go.
In the film, there's redemption but not really any closure. 
For all the stories in the film, there's a kind of closure, but it's not this neat thing where everybody goes their separate ways. I'm thinking about the Thomas storyline. He doesn't leave that apartment with any amount of certitude about anything. If anything, that's the gift that Charlie has given him. "You live in the gray, kid, you don't live in a black-and-white world." We all live in that gray. Loss has a lot to do with living in that gray. On a daily basis, we're always negotiating our own traumas and our own senses of loss by just trying to be human beings and trying to be kind and trying to live our lives with meaning and substance. There are all these little pebbles that we accumulate that weigh us down in different ways. All five of these characters are weighed down by those things, and they're desperate to shed them, but we can't. We can process them. I think that's the tragedy of Charlie is he never had that therapist or personal reckoning. He's just still carrying all of this grief and trauma around.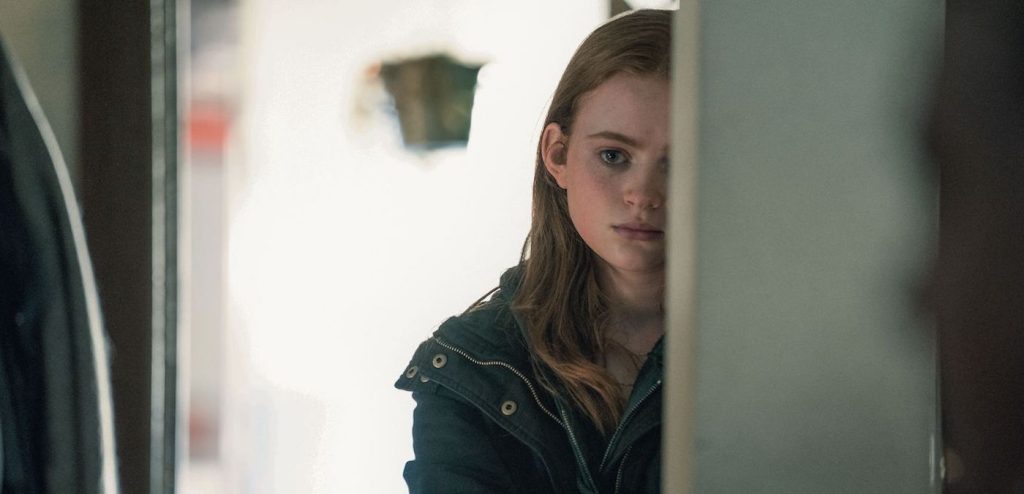 In the film, Leaves of Grass is referenced. Walt Whitman once said his book of poems was "the most religious book among books crammed full of faith." It definitely has a lot of religious influences. How did it figure for you in the screenplay and the play?
There's something about Leaves of Grass that is so humanist at its core. I've had a long story with my own relationship to faith. When I left that school and moved to New York, I think I had this idea I was leaving all that behind, but there is just a part of me that was like, "Nope." It's never going to leave me. I think I do have a fundamental worldview that feels Christo-centric, in both good and bad ways, in ways that I've had to unpack. The beautiful thing that I take away from Christianity and still hold very dear to myself is the sense of grace, forgiveness, redemption, and love. When religion is doing its best, that's what it's doing. It's plugging into those values and lifting people up. I chose "Leaves of Grass" because it does feel very religious, but it's also so humane. 
Humanism as religion. 
It's the religion of love, of people, interaction, connection, and communication. That's where a lot of modern day evangelicals misstep;  they stop thinking it's about other people. They think it's just about God and vengeance and punishment and rules and tribalism. I had to leave that school because I was no longer part of the tribe there. They were telling me that couldn't be there if identified as gay.  I was like, "Okay, I broke the rule, so I'm out." That was easy for them. It's very clear. These are the people who are allowed in the door, everybody else needs to stay out. Leaves of Grass is so radically inclusive, and it was published in the 1850s. 
There's a quote in the film about people being incapable of not caring. And there's definitely a battle between cynicism and optimism at play. In what way do you see the film as a message of hope? 
It's pretty dark, but here's the thing: I'm not interested in easy hope. I'm not interested in facile hope, because I think hope is hard. Hope is really hard, especially right now. I think there's this really idiotic notion that being cynical is also being intelligent or that saying cynical things like the world's going to hell demonstrates sophistication. Cynicism is so easy and boring and pointless. Especially as a dad, now, I just can't be cynical. I've never been a cynical person, but now especially. How can I say the world's burning and then actively raise a child in that world? I think the play and the movie are all about hard-won hope. The valuable hope is the stuff that you actually have to earn. Faith is hard. Faith takes work, especially faith in other people. It takes work and dedication, and that's what the movie is fundamentally about. 
The Whale plays in select theaters December 9th and nationwide on December 21st.
For more interviews with filmmakers, check out these recent stories:
"Women Talking" Composer Hildur Guðnadóttir on Scoring Sarah Polley's Astonishing New Film
Shaping Locks & Lives With "We're Here" Hairstylist Abdiel Urcullu
Bringing Stop-Motion Puppets to Life through Sound in "Guillermo del Toro's Pinocchio"
Featured image: Brendan Fraser in "The Whale." Courtesy A24.