"George & Tammy" Creator Abe Sylvia on Crafting a Complicated Love Story
It's a story that's been on Abe Sylvia's mind for a while. The screenwriter of The Eyes of Tammy Faye and writer/producer of such television series as Dead to Me and Nurse Jackie has always had a soft spot for country music. Blame it on his Oklahoma upbringing. And that's why Sylvia found the story of George Jones and Tammy Wynette too good to resist.
George & Tammy, the six-episode series he created and wrote, is currently unfolding on Showtime. Michael Shannon and Jessica Chastain star as the couple whose love of music and each other made them country legends as it brought turmoil to their personal lives. In a recent interview, Sylvia reflects on the decade-long journey to bring George & Tammy to life.
Tell me about the inception of George & Tammy?
I had an idea about a fictional country singer. I probably shouldn't say this because I still want to do it. I was doing research, and I came across a photo of George Jones and Tammy Wynette in an embrace. The picture really struck me. And it dawned on me—why am I trying to make up a story? No one's done George and Tammy yet. That was probably 11 years ago. That same weekend, I saw The Tree of Life, and I thought, '"Gosh, Jessica Chastain would be an amazing Tammy Wynette." It was originally conceived as a feature. We were close to going three times. During that time, television came to be the place for grown-up content about complicated adults. And my personal stock in television was on the rise. So I approached Jess and said, "You want to do it on TV?" And she said, "Yeah, we should do it."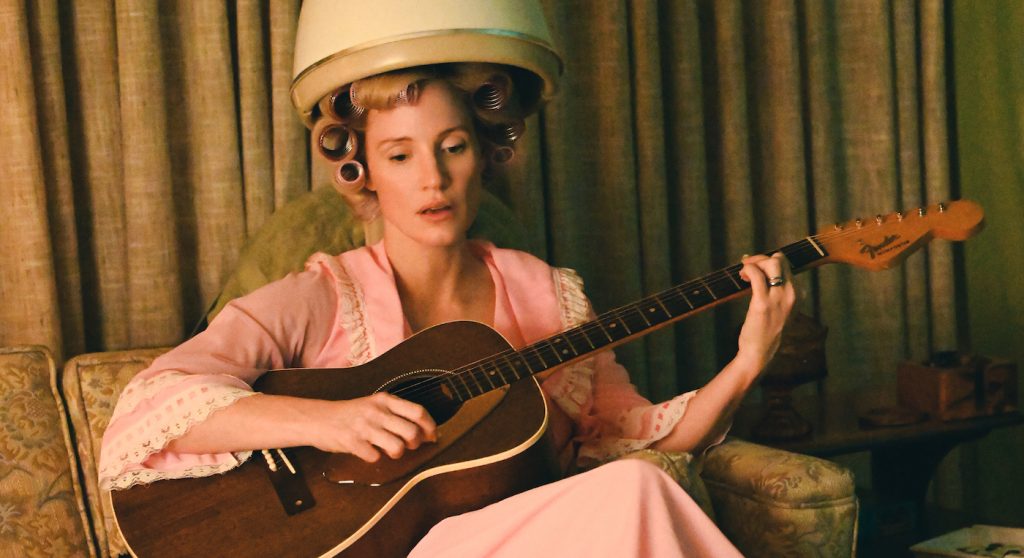 How did you arrive at six episodes?
I've probably written this story 42 times backward and forwards. The TV pitch consisted of the feature script and a plotline for the season. At first, it was ten episodes, then eight. Things fell away as we honed in on the love story and stopped trying to get every fabulous anecdote in. Even though so many of our narrative darlings were never shot, I think the show is better for it. Six episodes just seemed the natural end to that decision.
What was behind the decision to name each episode after a song?
Tammy and George did us the great favor of always singing about what was happening at that moment in their lives. We didn't add songs just to get the hits in. It always came from a place of where the two were emotionally. We went to the natural beginning, middle, and end of their love story. And the songs revealed themselves. For a while, Episode two was called A Girl I Used to Know, which is a George Jones song. Much of Episode two is about how Virginia Pugh reinvents herself and becomes Tammy Wynette and the Grammy winner who sings Stand By Your Man. We were thinking of using Stand By Your Man later. But Tammy takes a big emotional turn in Episode two. She really sees George as the three-dimensional complicated man that he is and not just a big star and chooses to stand by him anyway. That made us change the title.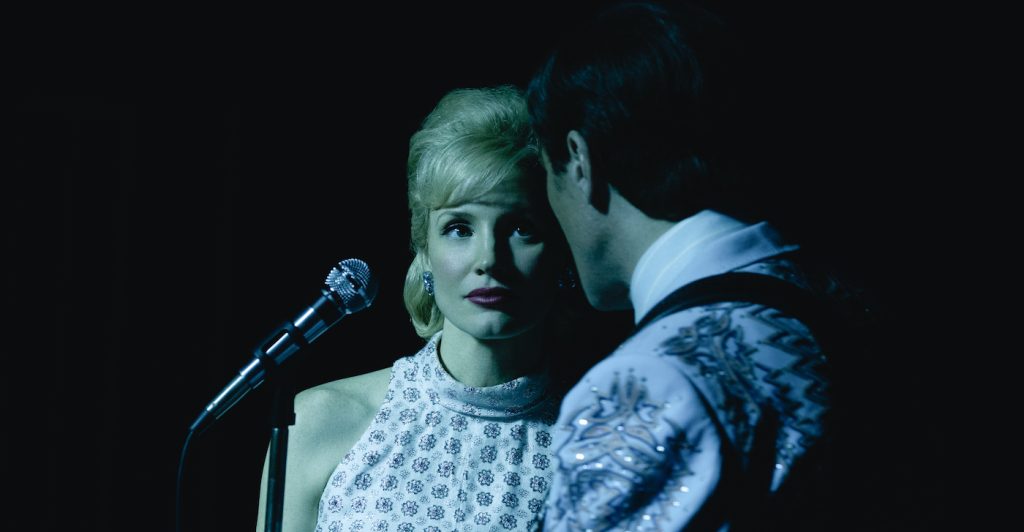 George & Tammy is based on their daughter Georgette's The Three of Us: Growing Up with Tammy and George. What kind of interaction was there with her?
We spoke a great deal. She really didn't note the scripts, but she asked that we do two things. The first was not to make her mother's life a tragedy. It ended sadly, and terrible things happened to her, but she was a force of nature. That really changed how we looked at Tammy. She had twenty number-one hits in her lifetime. That is not a tragedy. We talk about Elvis and all his accomplishments. He died of a drug overdose, but his life is not considered a tragedy. Tammy's is. I thought that was a really interesting distinction. We include some sad things that happen along the way, but we couldn't lead with the tragedy. It's unfair. That's why Tammy enters the show running with a big smile. She was always trying to reach a destination… even with her drug use. One thing she won't do is stop. It's what George says. You can't stop her. That's her beauty.
And the other thing?
The other thing pertained to George's sobriety. I think Georgette said, "You know, there are a lot of people in the world who want to take credit for getting my dad clean. My dad got himself clean. Certainly, there were people who checked him into rehab or picked him up and dusted him off many times. But his sobriety belongs to him." That was a very important aspect of dealing with it.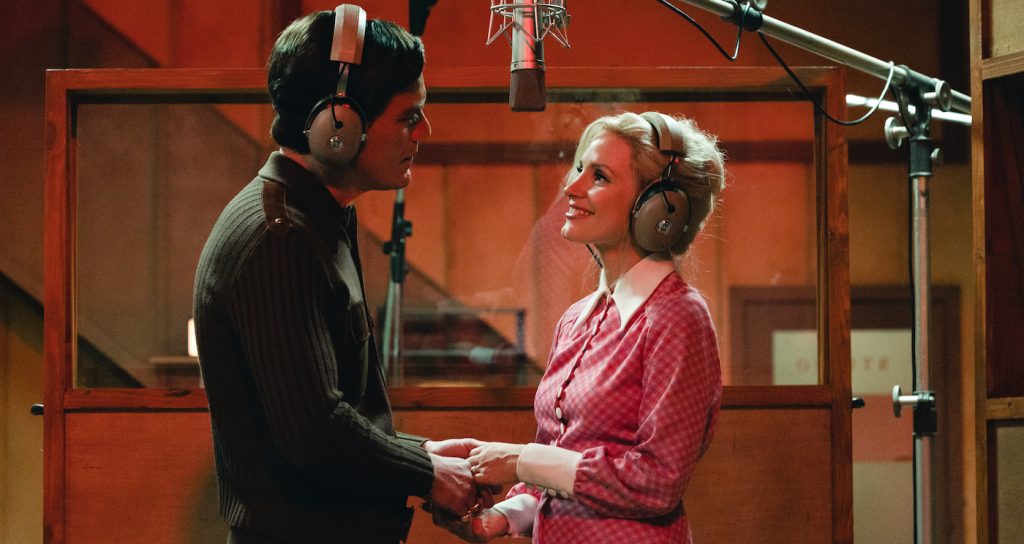 What else did you learn from Georgette?
She also introduced us to a lot of people that we wouldn't have otherwise been able to speak to —  her sister Jackie and her brothers Jeff and Bryan. Jan Smith (Tammy's makeup artist, played by Katy Mixon) is still with us. We had multiple conversations with her. She gave us real insight into Tammy. And then Peanutt (songwriter/ session musician played by Walton Groggins) and Charlene (Kate Arrington) Montgomery — they became good friends of the show. We gave them roles. In Episode four, Charlene is the woman who picks up George when he's hitchhiking. Peanutt is the street busker in Episode six. He's singing one of his songs, and George gives him money. That's the real Peanutt Montgomery. In fact, that was the first musical number we filmed. We were in production for a good deal of the show before we got to the musical numbers. That felt like a really nice segue into the performances.
How did Michael Shannon come to the project?
Michael Shannon was Jessica's idea. She was very vocal about it. And she was right. He's just so phenomenal. ln fact, I was on a plane to LA to pitch the show, and across the aisle from me is Michael Shannon. He wasn't cast yet, but I thought that was a real sign.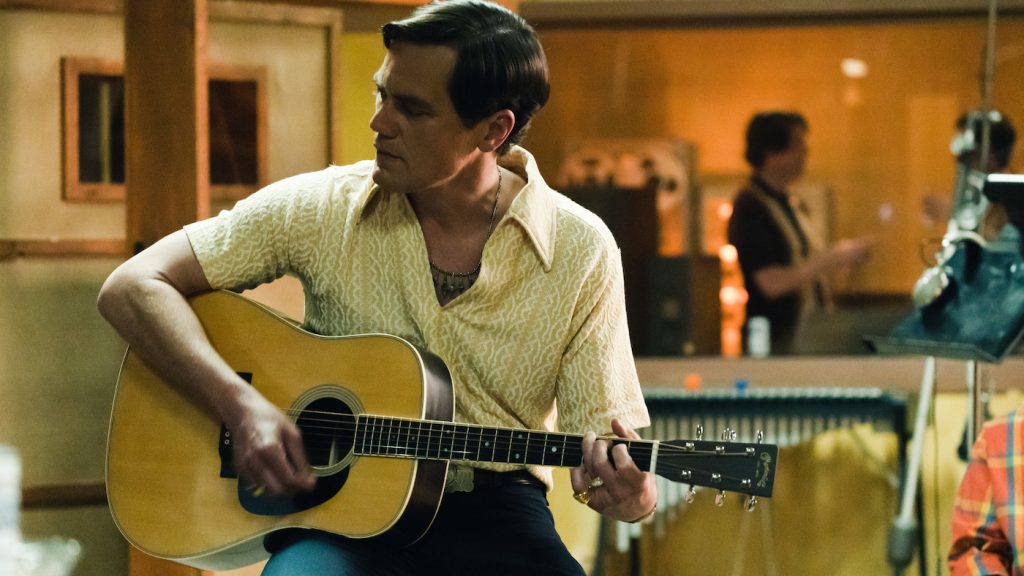 Did you talk to him?
I didn't. But I told him the story later, and he thought it was hilarious.
Did their casting have any impact on the script?
I had to get my George and Tammy down on paper first. Then the three of us read through the scripts, and it was quite a natural fit. We didn't change a lot of dialogue. If anything, we lost some. Those two play a moment better than I can write it. As we tailored it to Michael and Jessica's profound instruments, it was, "We don't need words. We'll tell this in a look." That was probably the biggest thing in terms of writing it to them.
What would you like the takeaway from George & Tammy to be?
That people experience the show not as a biopic but as an exploration of love…conflicted love. I hope that people see themselves for better and for worse. That's where great love stories capture us. I hope people come away having had a cathartic experience. It's like one of those good cries that make you feel better about yourself. You feel wrung out by the end, but you still believe in love.
New episodes of George & Tammy air on Fridays on Showtime.
Featured image: Michael Shannon is George Jones and Jessica Chastain is Tammy Wynette. Courtesy Showtime Networks.