New "Avatar: The Way of Water" Images Reveal James Cameron's Majestic New Creatures
Yesterday, the world got its best look yet at James Cameron's Avatar: The Way of Water with the release of the official trailer. Now, a slew of new images gives us an up-close, detailed look at Cameron's return to Pandora, with a few shots of the majestic new creatures he and his team created. The Way of Water will be as focused on Pandora's oceans as the original Avatar was on its forests. Cameron himself has said that the inspiration for the film is the peril our besieged marine ecosystems face here on Earth, and the official trailer gave us some astonishing shots at the beauty beneath Pandora's oceans—a beauty very much like what we have here.
The new images include shots of Zoe Saldana's Neytiri, Sam Worthington's Jake Sully, and more of Pandora's native Na'vi tribe. They also include a stunning image of a massive aquatic creature, more or less like our own whales, that was featured in the trailer as well.
Cameron takes the natural splendors of Pandora seriously—the official website includes a PDF guide to the local flora and fauna of one of the planet's valleys (Mo'ara), and that barely scratches the surface of the detail he and his team have poured into their creation. For this one valley on the planet, you can learn about Viperwolfs (they've got six legs), tetrapteron (flamingo-like birds), stingbats (native of Pandora's famed floating mountains), and more. And this is just for a few terrestrial creatures. Below the surface of the water is where much of The Way of Water concerns itself, and there will be wonders there galore.
Returning alongside Zoe Saldana and Sam Worthington from the original film are Sigourney Weaver as Dr. Grace Augustine and Stephen Lang as Colonel Miles Quaritch. Two of the big-name newcomers include Vin Diesel and Kate Winslet.
Avatar: The Way of Water hits theaters on December 16. Check out the new images here: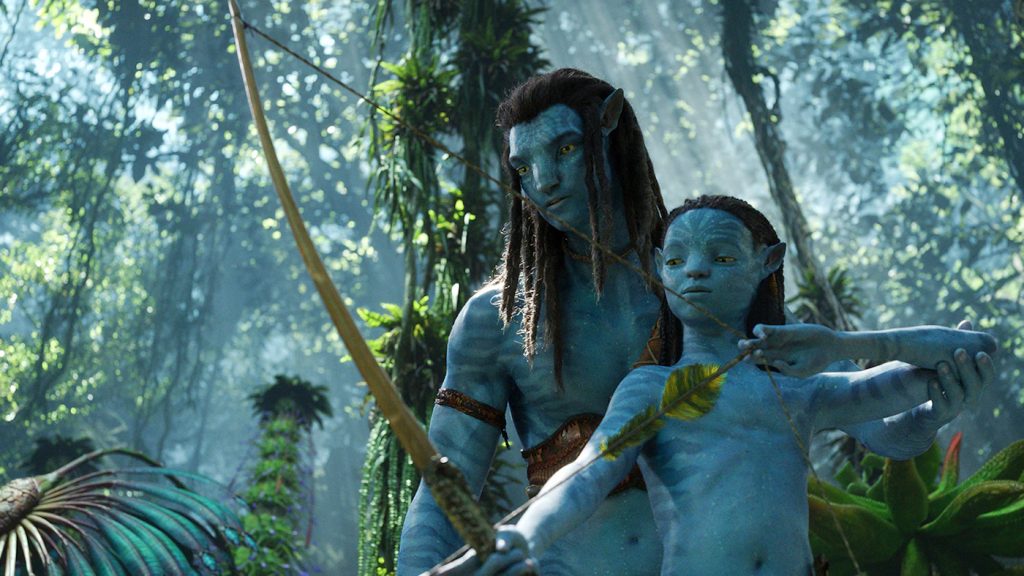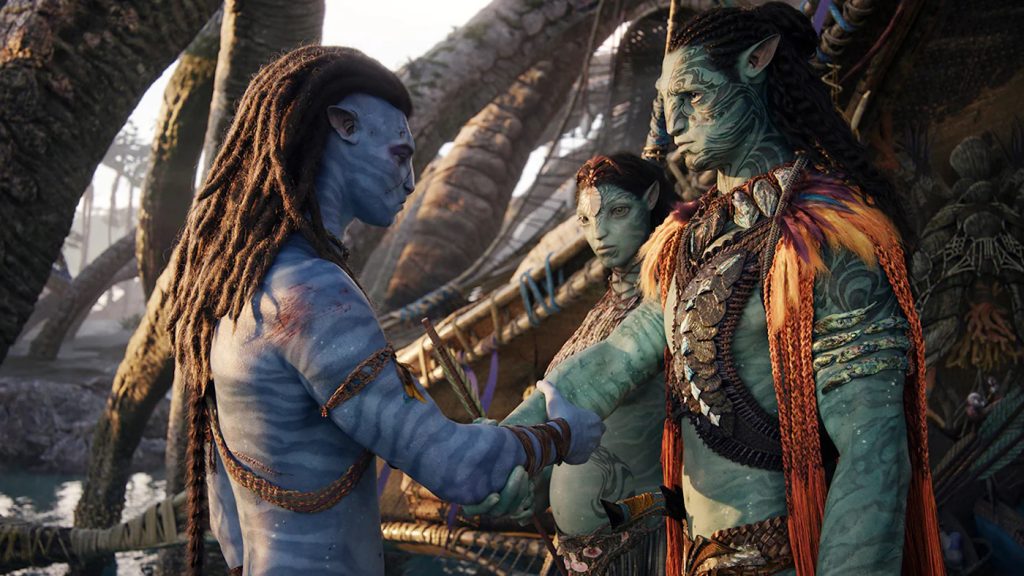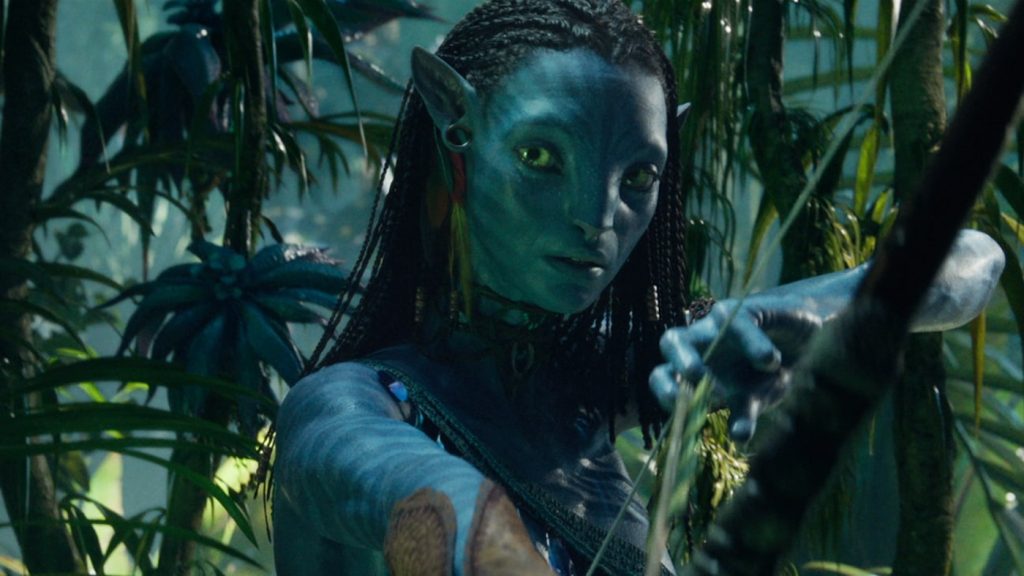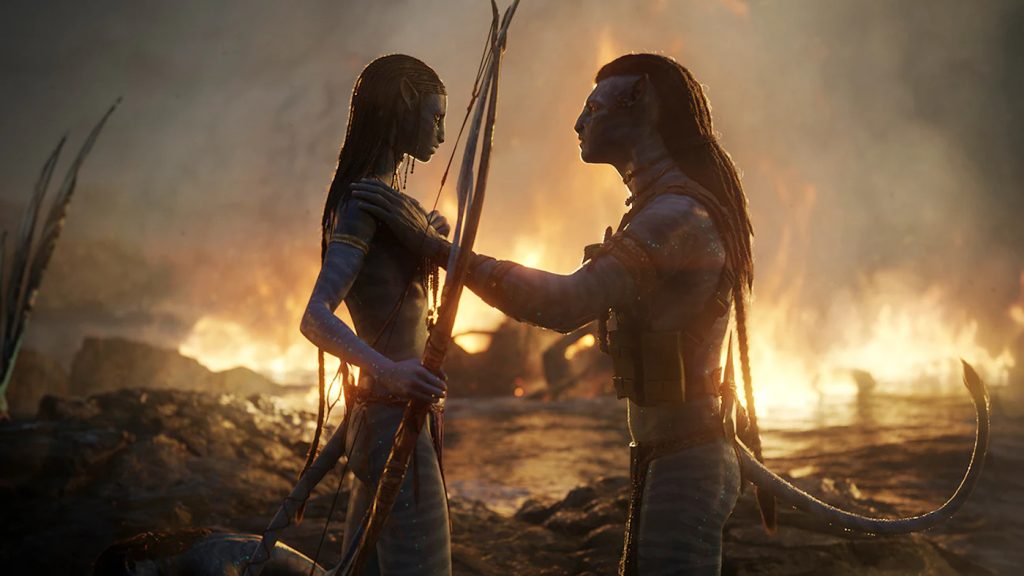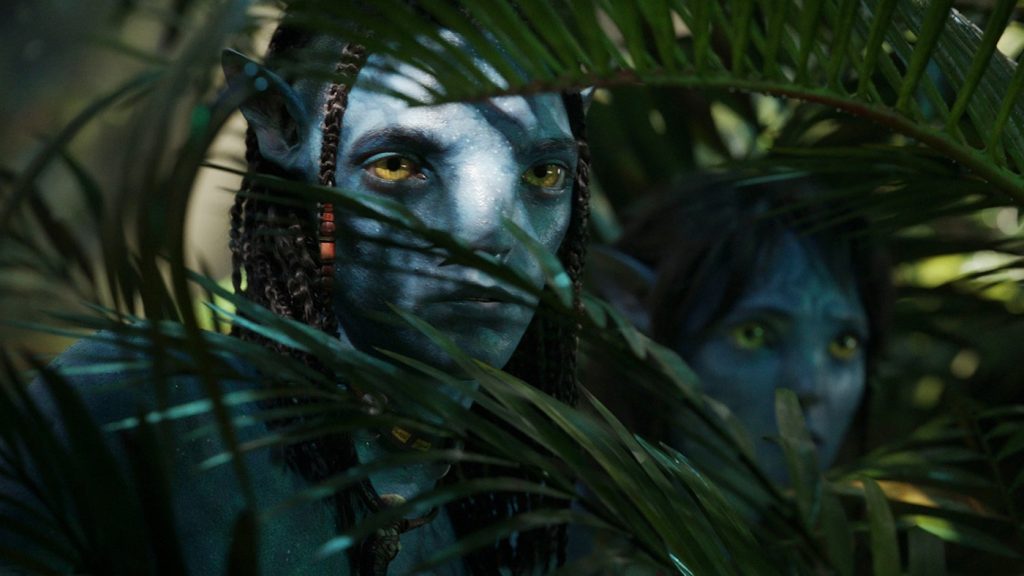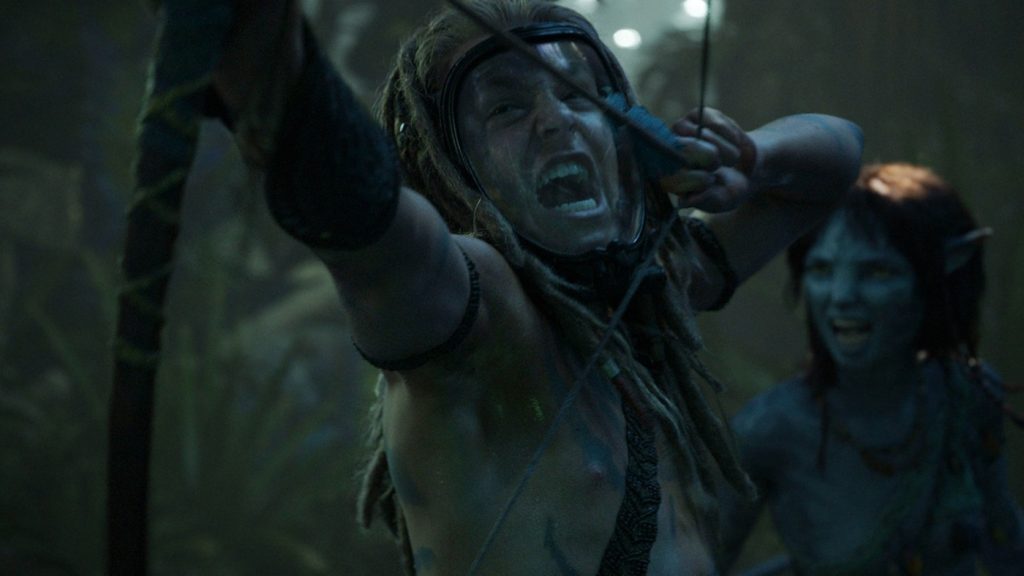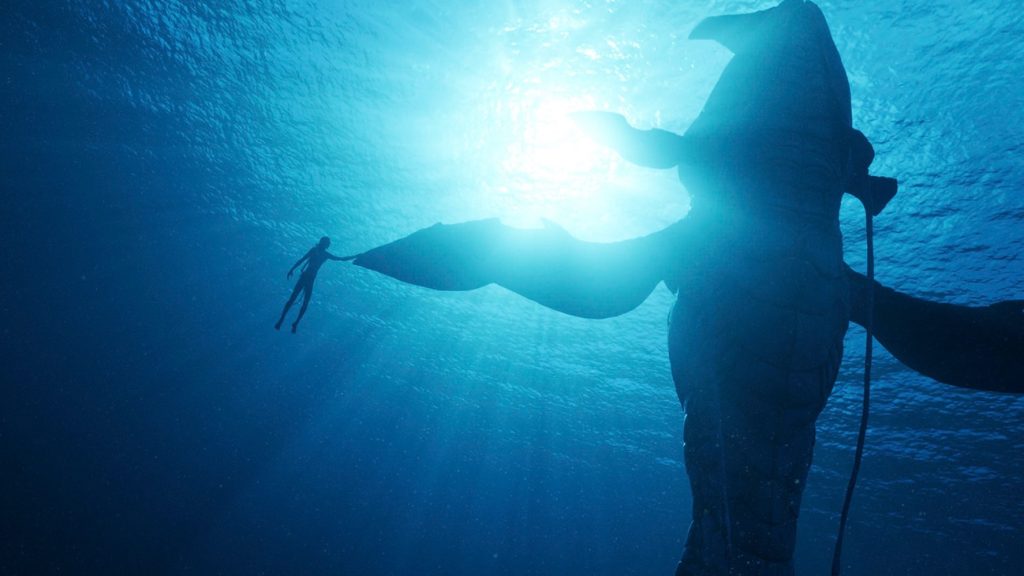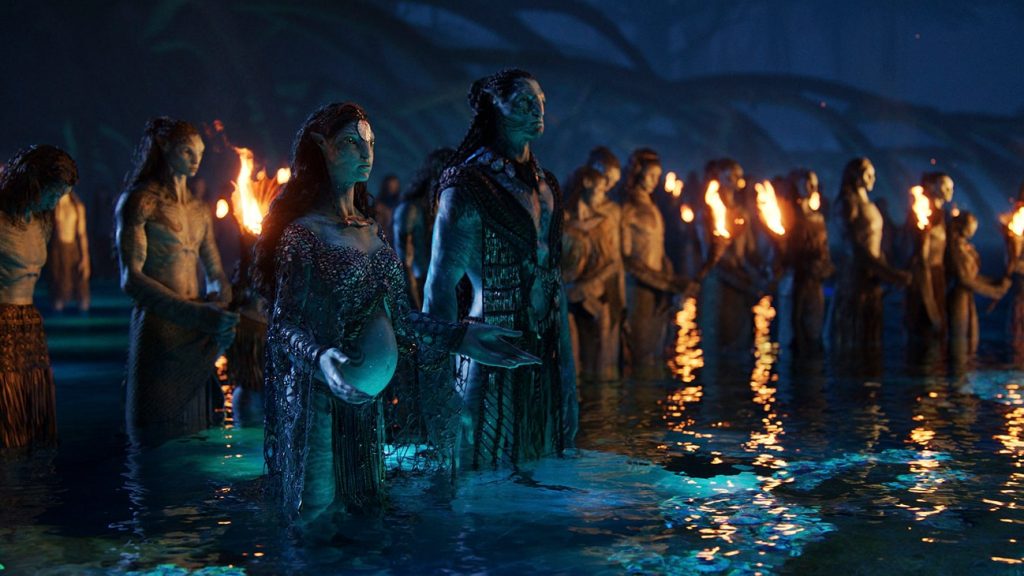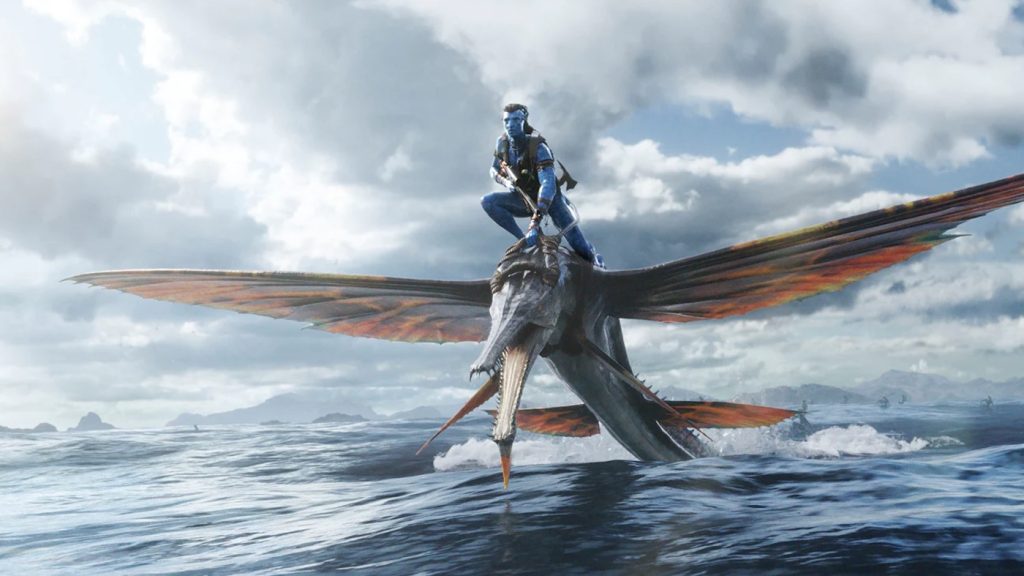 For more on Avatar: The Way of Water, check out these stories:
"Avatar: The Way of Water" Official Trailer Reveals James Cameron's Return to Pandora
"Avatar 2" Producer Jon Landau Shows Off 15 Minutes Of James Cameron's Mega Sequel
James Cameron May Handoff Final "Avatar" Films to Another Director
Featured image: A scene from "Avatar: The Way of Water." Courtesy 20th Century Studios.