James Cameron May Handoff Final "Avatar" Films to Another Director
This December marks a major moment in James Cameron's career, with his long-awaited sequel to his 2009 game-changer Avatar hitting theaters. Avatar: The Way of Water will take audiences back to Pandora, the marvel of a planet Cameron conceived that required cutting-edge technology to create way back when. Now, 13 years later and mere months from The Way of Water hitting screens (which will no doubt be another visual marvel), Cameron has revealed to Empire Magazine that he might be handing off the directing duties to someone else for the final two films in the franchise.
Avatar: The Way of Water arrives on December 16, 2022. Following that, the third Avatar film is slated for a December 2024 release, as Cameron filmed it back-to-back with The Way of Water. Yet Cameron has two more Avatar films planned, neither of which have gone into production, and those are the films he told Empire he might be handing off.
"The Avatar films themselves are kind of all-consuming," Cameron told Empire. "I think eventually over time – I don't know if that's after three or after four — I'll want to pass the baton to a director that I trust to take over, so I can go do some other stuff that I'm also interested in."
But then he added: "Or maybe not. I don't know."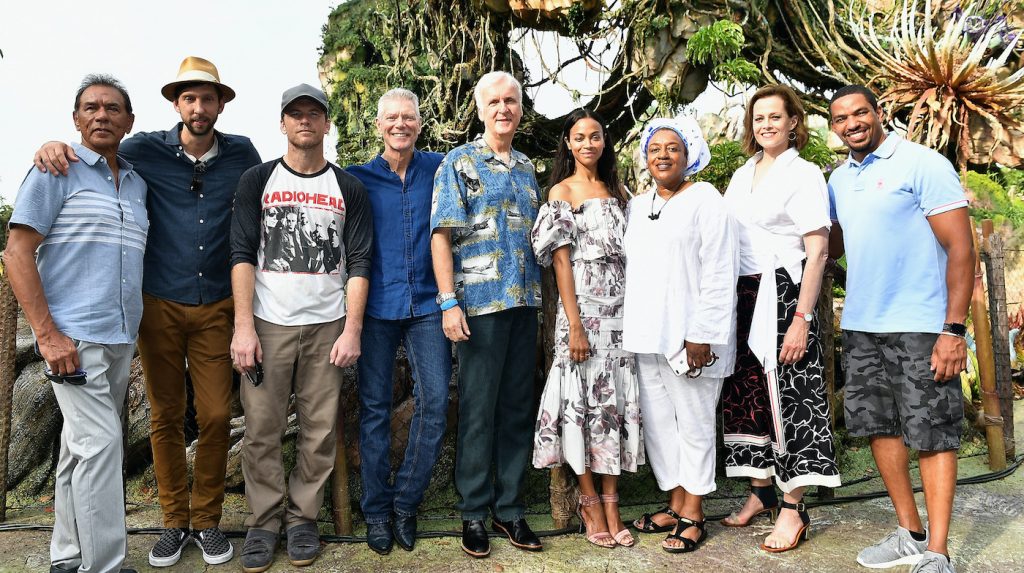 Cameron feels very close to his Avatar franchise, which speaks to a lot of the issues that are near and dear to his heart.
"Everything I need to say about family, about sustainability, about climate, about the natural world, the themes that are important to me in real life and in my cinematic life, I can say on this canvas," he told Empire.
Then he added this bit about the fourth film in the franchise, which is extra intriguing when you consider he might be handing it off to someone else to direct.
"Movie four is a corker. It's a motherf**ker," he said. "I actually hope I get to make it. But it depends on market forces. Three is in the can so it's coming out regardless. I really hope that we get to make four and five because it's one big story, ultimately."
For more on Avatar, check out these stories:
The "Avatar: The Way of Water" Teaser Trailer Made a Huge Splash
At Long Last "Avatar: The Way of Water" Trailer Has Arrived
Expect CinemaCon to Bring New Looks at "Top Gun: Maverick," "Avatar 2," "Black Adam" & More
Featured image: Zoe Saldana is Neytiri in "Avatar: The Way of Water." Courtesy 20th Century Studios.