How "Black Panther: Wakanda Forever" Cinematographer Autumn Durald Arkapaw Used Light & Shadow
Black Panther: Wakanda Forever cinematographer Autumn Durald Arkapaw helped co-writer/director Ryan Coogler realize his ambitious vision for the sequel. Speaking at the EnergaCameriage cinematography film festival in Torun, Poland, Durald Arkapaw explained how she helped capture Wakanda Forever's mood, shot with a "texture of grief throughout the film," over the loss of King T'Challa, and the star who played him, Chadwick Boseman.
"As far as aesthetic choices for this, because of the importance for [Coogler] of grief, rebirth, migration, and all of this stuff that is so textural and delicate, we decided to de-tune and modify some T-series lenses," Durald Arkapaw said. "And then we used a wider lens for close-ups."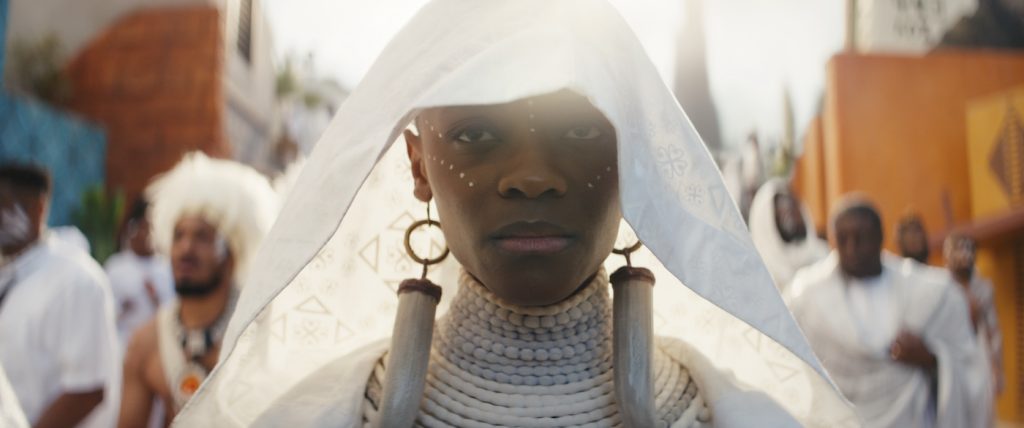 "And then with lighting, I tend to light moodier, and it was embraced here, and Ryan's very specific in what he wants out of a scene and how he captures the scene and where the cameras should be," Durald Arkapaw said. "For me, light shouldn't fall everywhere. A character should be coming in and out of light, like it happens in real life. And there's so much texture and drama to a face, and if you just don't shape it, then you don't feel that emotion. So I think it was just very important for this story."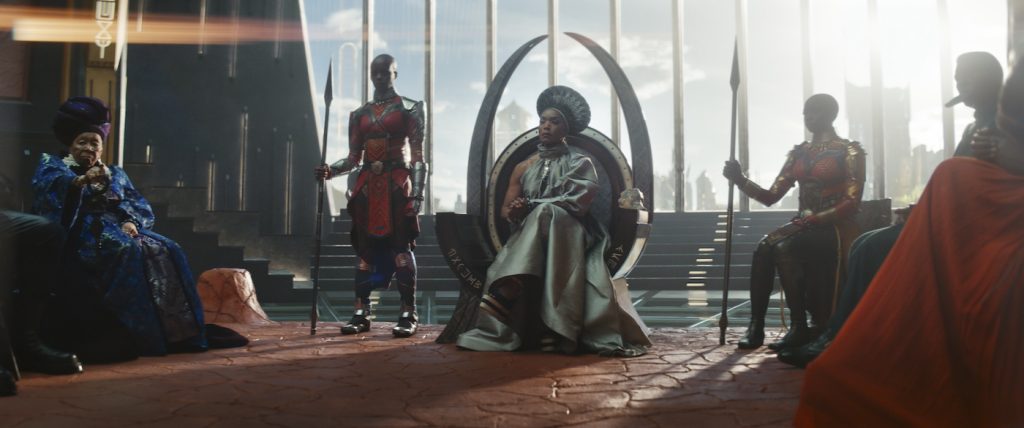 Durald Arkapaw cited two iconic blockbusters for their ability to blend VFX into a natural environment to create something seamless—Ridley Scott's Alien and James Cameron's Terminator 2: Judgement Day. Both films, Duran Arkapaw said, "told you a. lot in the darkness just as much as the light."
As for the scenes set in Namor (Tenoch Huerta)'s underwater kingdom of Talokan, Durald Arkapaw said Coogler made the decision to embrace the darkness.
 "It was very important to Ryan to have a deep space movie underwater. Things are dark," she said. "It creates more tension, they're textural, there's a lot of turbidity, the clarity's off. When you make a decision like that, that's brave; everyone has to be on the same page. So we shot everything underwater that we could so we had a reference, and we also shot it dry-for-wet, and they took both of those and were able to make something that was very beautiful and felt real – as real as it could with people walking and talking underwater. That was very important to Ryan from the beginning."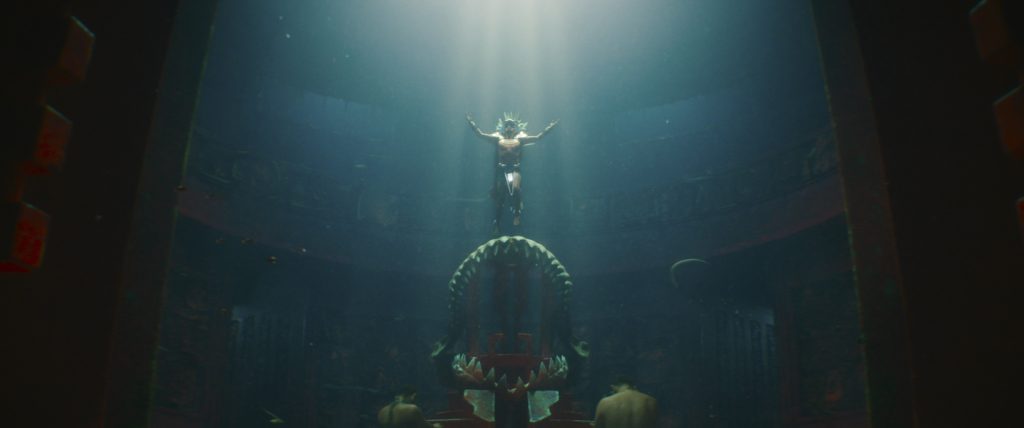 The Black Panther: Wakanda Forever shoot was a labor of love, lasting 130 days, in which everyone involved wanted to give Coogler and the memory of Boseman their absolute all.
"This film is so important culturally and to so many people, and it's not just another action film," she said. "So you always have that in mind too. You're paying homage to an individual but also a character that was beloved. And every person and head of department that came before me worked very hard on the first one. And so, game on, on the second one to do it justice. Also, everyone loved [Boseman] on set as well, so you're always reminded of that. So [this job] was very important for me."
For more on Black Panther: Wakanda Forever, check out these stories:
Let's Discuss That "Black Panther: Wakanda Forever" Mid-Credits Scene
"Black Panther: Wakanda Forever" Makes Box Office History
"Black Panther: Wakanda Forever" Reviews Call Ryan Coogler's Sequel a Soulful, Rousing Epic
Featured image: Danai Gurira as Okoye in Marvel Studios' Black Panther: Wakanda Forever. Photo courtesy of Marvel Studios. © 2022 MARVEL.