"Black Panther: Wakanda Forever" Production Designer Hannah Beachler Reveals Her Guide to Talokan
When Chadwick Boseman died unexpectedly after leading the cast as the title character in 2018's Black Panther, it shocked and saddened the world. There was, understandably, some doubt as to whether a sequel could succeed without him. What director and co-screenwriter Ryan Coogler did with Wakanda Forever, however, honored the actor's legacy while balancing the excitement of a Marvel superhero-driven adventure with a story centered on resilience in the face of loss. 
The burden of carrying on without T'Challa fell largely to the women of Wakanda. Wakanda Forever finds Queen Remonda (Angela Bassett), Shuri (Letitia Wright), Nakia (Lupita Nyong'o), Okoye (Danai Gurira), and the Dora Milaje trying to keep Wakanda safe from global threat after King T'Challa (Boseman)'s death. Namor, the superhuman ruler of Talokan, a secret underwater civilization whose citizens have their own special powers, sees a threat to the existence of his own world in Wakanda's newfound openness to the "surface world" that came about at the end of the first film. Wakanda and Talokan must band together; otherwise, Namor will take matters into his own hands and put everyone on Earth, including Wakanda, at risk. 
Early in the production for Wakanda Forever, Oscar-winning production designer Hannah Beachler wrote a 400-page guide to the fictional world of Talokan for herself, Coogler, and all their collaborators on the film. She shared a few elements of that guide in conversation with The Credits and spoke about an important way in which her adoptive city of New Orleans offered inspiration for the new film.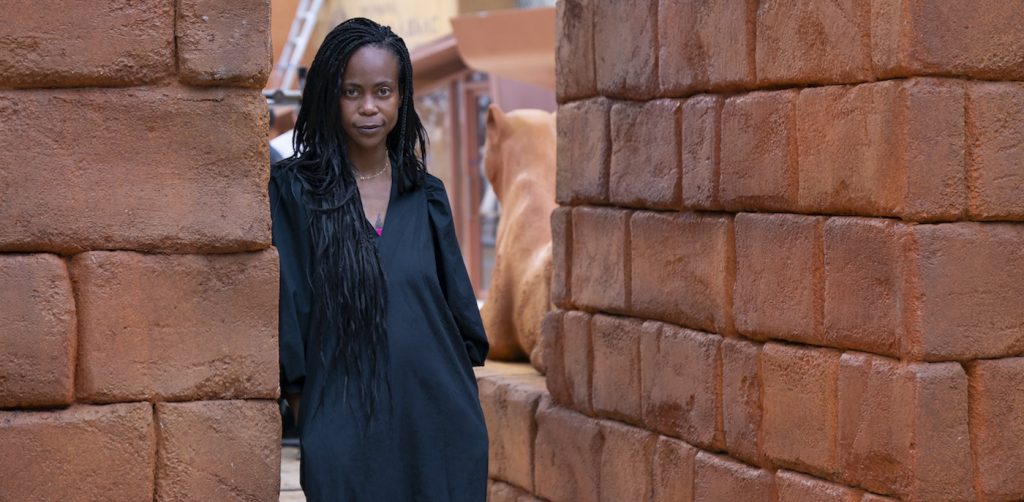 The world of Talokan took two years to develop. There's a whole mythology, history, and culture built for the civilization, which is in part inspired by the Mayan world. What are a few examples of what you included in your 400-page guide that helped to create the undersea kingdom?
As far as the hard research goes, one of the things I really wanted to understand was the path they traveled through the ocean. I needed to know where they started, migrated to, and why? When they went into the ocean, what was the path they traveled to get to where they are? Where were they? So we got a map, we got some satellite shots of the Yucatan, of the gulf, and all the way out to the Atlantic, a big overhead shot. We started to trace, really beaming into where we thought that they could be. We were looking at shipping routes between 1750 and the turn of the century, which would have taken them almost into the Atlantic. We needed to understand that.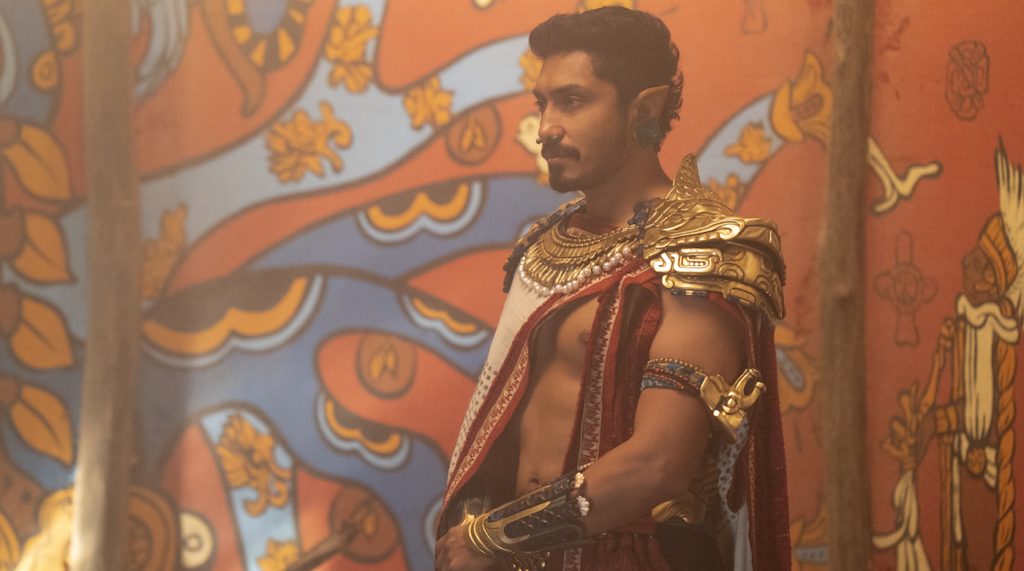 So figuring out how long they took to get where they wound up and their path determines their culture.
Right. Every spot, how long were they there? What was their architecture like when they were at that point? What were they using when they were in shallower waters in the Gulf? They were in the world of Grand Cayman. What were the materials that they were using just to sustain life? What were they eating? Were they fishing? How were they building? How did they have lighting? The Puerto Rican trench a thousand miles off of the Puerto Rican coast is where they ended up. James Cameron shot The Abyss as the Puerto Rican trench, even though no one's ever been down in it. It's 26,000 feet deep, and Talokan is at 12,000 in the abyssal layer. That's all in there.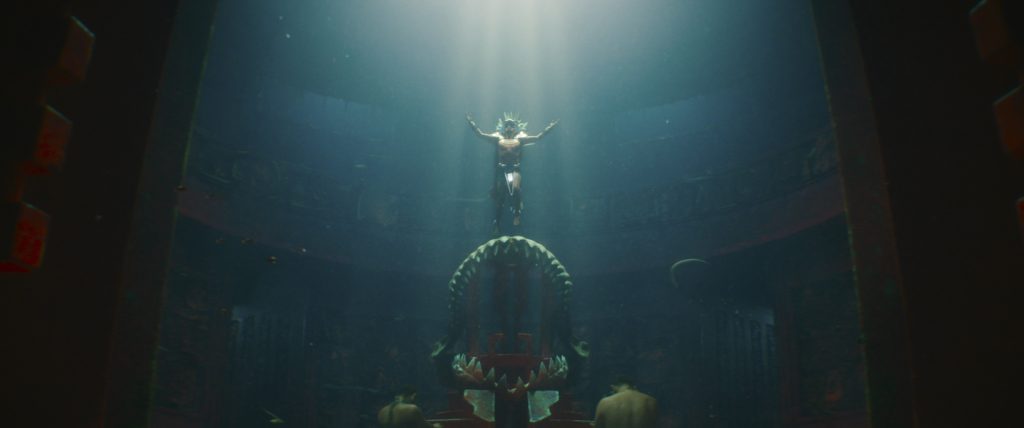 No wonder it's 400 pages.
There was also the growth rate of their population. I did a lot of studies on different population growth rates, so I could understand that in 1792, they went into the ocean with this many people, and in over 500 years, how had their population grown? I looked at different rates around the world between the 1900s and present day, to understand how people move and grow. There are different speeds of development around the world. Then I did a breakdown of 300 years of the evolution of architecture from the time they went into the time they landed in the Puerto Rican trench, so we could understand the different eras. They are 500 years separated from Maya by the time they were in the Puerto Rican trench, so what did that look like? How do they have color, have lighting, how do they travel underwater? How do they heat? They would be in very cold circumstances. We started studying hydrothermal vents. How might they harness that power over 300 years, because they're utilizing them to heat and move people through the city and to power the hydro-currents as well, that take them through the city at high speeds? There was all of that and more in the guide.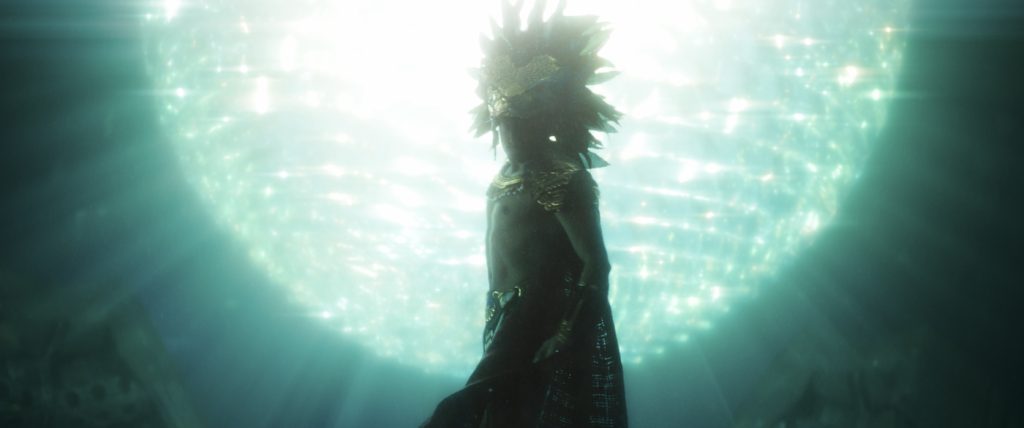 You collaborated and worked very intentionally with cinematographer Autumn Durald Arkapaw and costume designer Ruth E. Carter, especially on the color palettes and how the look of Wakanda can help project the story forward. Can you give specific details on that?
I think it was a really important partnership. For Ruth and I, we'd sit down and talk about colorways. For Wakanda, we had a grip on what those color stories were going to be. It was more about how we were going to expand on that in fresh and new ways. Then what did Autumn see for it, her and Ryan? What's the tone of the film? Because we're dealing with grief and mourning, and there are some parts of that that wanted to be a little more contrasted in the lighting, so then how did the sets need to change? Even the sets we saw in the last movie changed a bit, so that was a huge conversation. When we're in Shuri's lab, you can tell that it's a little bit different than the punchiness of the first one.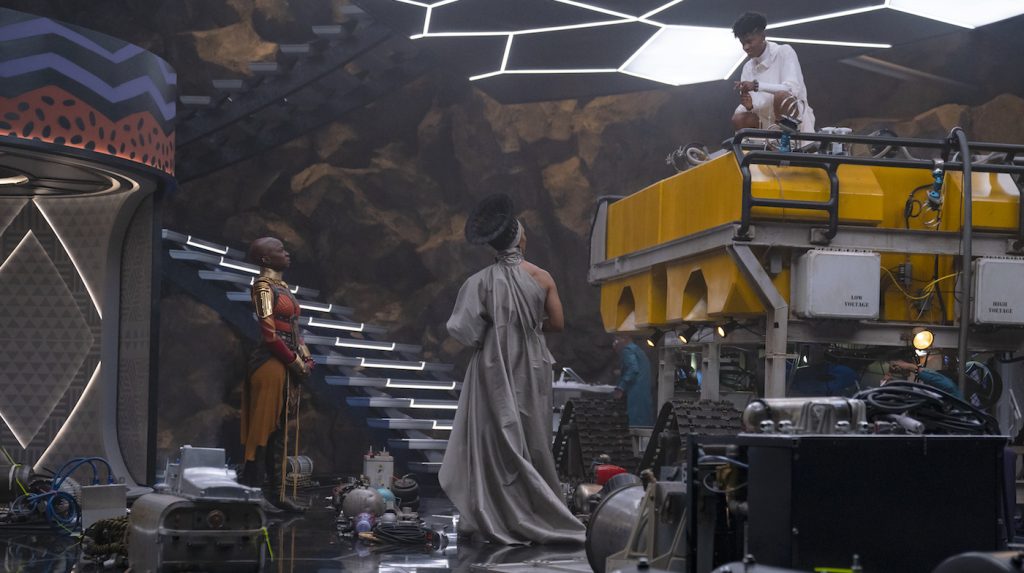 Can you talk about the sacred grove? Those scenes are so gorgeous and moving.
When we were moving to the sacred grove, which is the traditional communal area, I came to Autumn and told her I wanted it to be punchy green. I wanted it to feel like an old and sacred place, and have the trees and ground covered in moss, and be this punchy green around them. We just came from Shuri's lab, and we were in this very dark place, and then we're coming into this letting-the-grief-in place, with them in white. That's renewing for people. We punched the color down on the green a little bit but turned the color up on the white. When we get to North Triangle in the procession, you can see the color elevate in the buildings and in the world around you, which goes back to what we remember of Wakanda. People are singing and dancing in the procession, very much like a second line. Me being from New Orleans, it's very much in that manner of a jazz funeral, where grief is also about the celebration of life. We didn't want it to have the fog of grief but the hope of moving forward through the grief. And that's why that seems a little punchier, in the way that it's shot and the colors that we use in the buildings.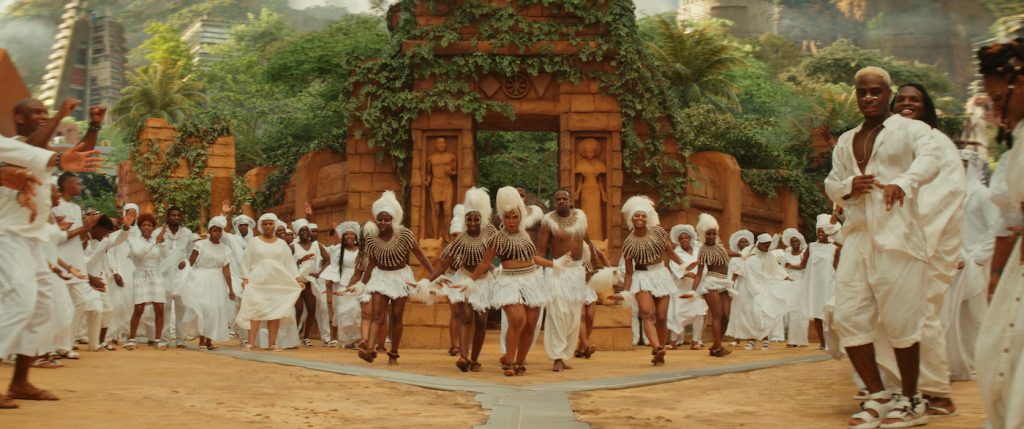 In New Orleans, grief is so much a part of life, and celebration is always part of honoring the dead. 
I grew up in rural Ohio, but I've been in New Orleans for 20 years, so I feel like I am a local at this point. I believe when I moved to New Orleans, I found home. A lot of what the first Black Panther was about was Killmonger searching for home. It was Shuri and T'Challa asking who they are, and what home means, and if it should be exposed to the world. I think even from the first one; it was very much a part of the experiences of my life. 
So jazz funerals in New Orleans were an inspiration? 
When we first started talking about a procession, the first thing I said to Ryan was a jazz funeral. I had shown him some video of what that looked like, so he could see the grief that you do still experience in a jazz funeral, with the brass band playing. What that is, in the diaspora, in the Caribbean communities, and in many countries in the African communities, specifically West African communities, and of course, a lot of African Americans that were trafficked here came from West Africa, they brought those same traditions with them. It's clear that that's where the second line, and jazz funeral, and that way of grief came from. We worked with experts of West Africa on the many different cultures and how they grieve, as well, and we wanted to connect the people of the diaspora in that way.
Wakanda Forever is now playing in theaters across the country. 
For more on Black Panther: Wakanda Forever, check out these stories:
How "Black Panther: Wakanda Forever" Cinematographer Autumn Durald Arkapaw Used Light & Shadows
Let's Discuss That "Black Panther: Wakanda Forever" Mid-Credits Scene
"Black Panther: Wakanda Forever" Makes Box Office History
Featured image: Behind the scenes of Marvel Studios' BLACK PANTHER: WAKANDA FOREVER. Photo by Annette Brown. © 2022 MARVEL.