"Babylon" Trailer Reveals Brad Pitt & Margot Robbie Getting Wild in 1920s Los Angeles
Writer/director Damien Chazelle is one of the best in the business at threading music through his films, whether in brutal (but astonishing) fashion as he did in Whiplash or of the more elegiac, bittersweet variety as he did in La La Land. In his new, star-studded feature Babylon, Chazelle seems to have found a middle ground between the two, focusing on the depraved, debauched, and delirious times, good and bad, being had in 1920s Los Angeles. While it's movies, not music, that is the featured medium in Babylon, the first trailer still relies on a big band to blast us through the decadence on display as Chazelle's cast, led by Brad Pitt and Margot Robbie, try to make their mark on a nascent Hollywood.
The 1920s were a volatile time in Los Angeles, as the movie industry transitioned from silent films to the talkies, and Babylon will dive into those turbulent waters as old stars and up-and-comers alike tried to make sense of the changing landscape. The trailer opens with Robbie's Nellie LaRoy and Diego Calva's Manny Tores doing cocaine, waxing energetic about the lives they would lead if they were rich. Nellie makes it clear that if she had money, shed only spend money on fun things, like partying (not boring things, like taxes), and the trailer takes her advice. We find a Hollywood scene in which it seems like everyone's in agreement that partying is the solution—and making movies is an extension of that—as Brad Pitt's Jack Conrad, a man who claims he made acting a respectable profession, is no more sober than Nellie is.
The cast is incredible—joining Robbie, Tores, and Pitt are the likes of Tobey Maguire, Jean Smart, Katherine Waterston, Eric Roberts, Max Minghella, Flea, Lukas Haas, Jovan Adepo, Li Jun Li, and Samara Weaving.
Chazelle told Vanity Fair that he's been mulling over the idea of Babylon since he first moved to LA around 15 years ago. "The basic idea was just to do a big, epic, multicharacter movie, set in these early days of Los Angeles and Hollywood, when both of these things were coming into what we now think of them as," he said. That movie is now a reality.
Check out the trailer below. Babylon hits select theaters on December 25.
Here's the official synopsis:
From Damien Chazelle, BABYLON is an original epic set in 1920s Los Angeles led by Brad Pitt, Margot Robbie and Diego Calva, with an ensemble cast including Jovan Adepo, Li Jun Li and Jean Smart. A tale of outsized ambition and outrageous excess, it traces the rise and fall of multiple characters during an era of unbridled decadence and depravity in early Hollywood.
Here are the first images from the film: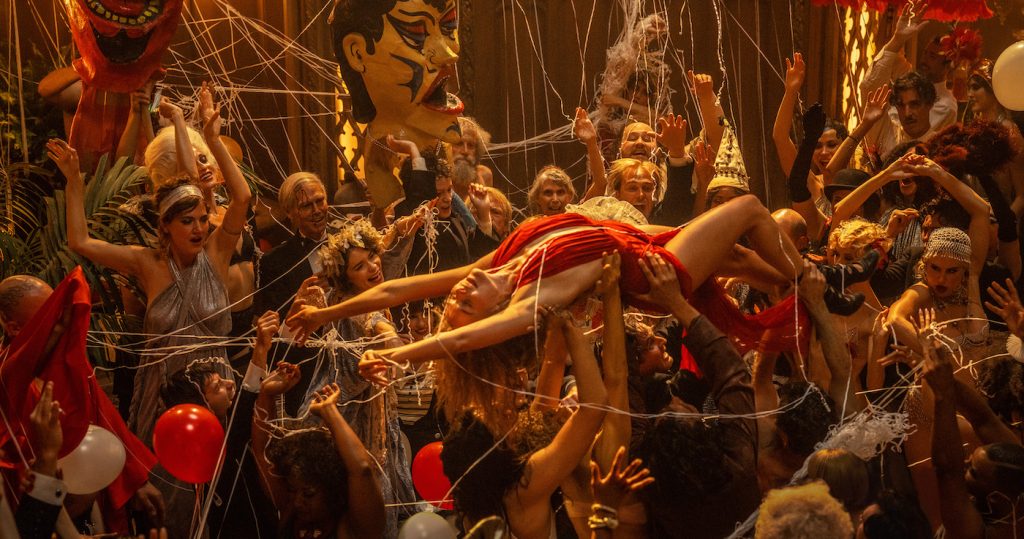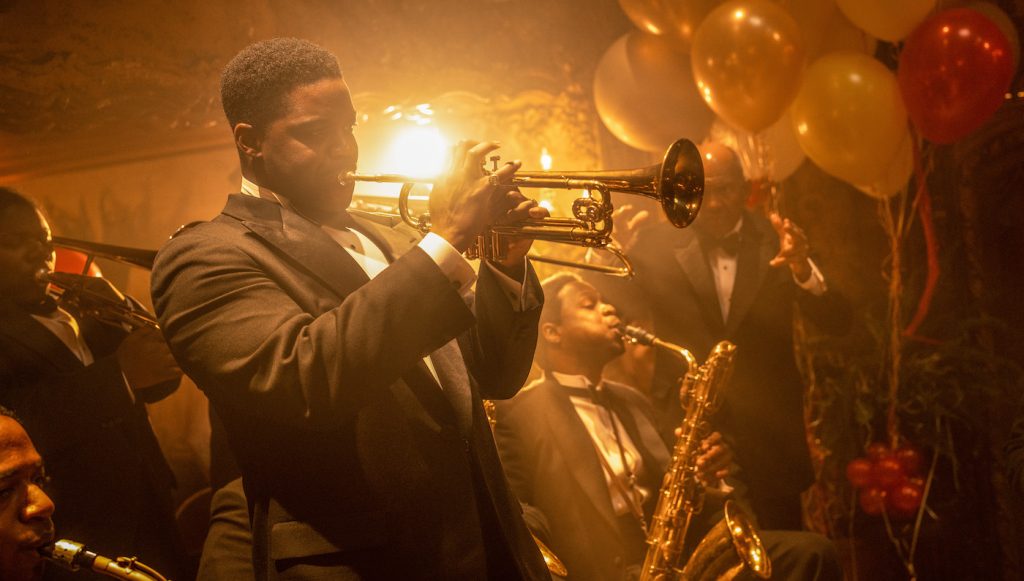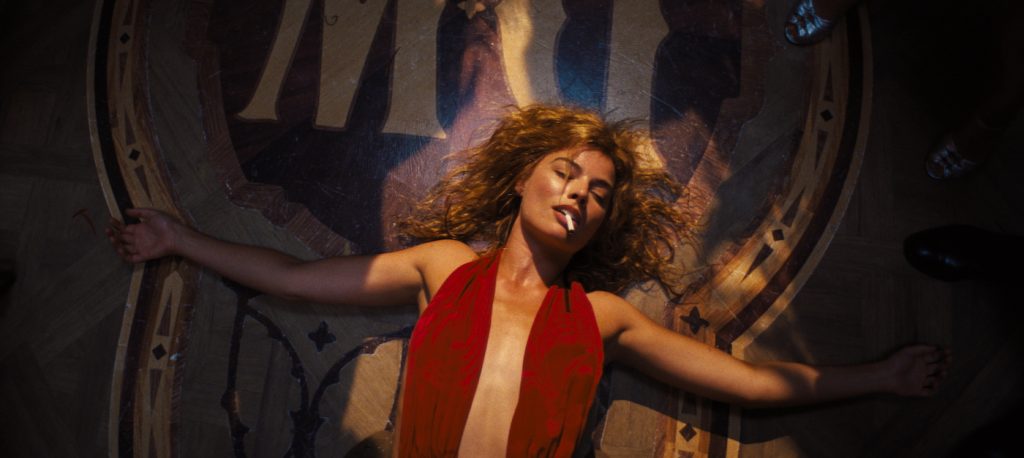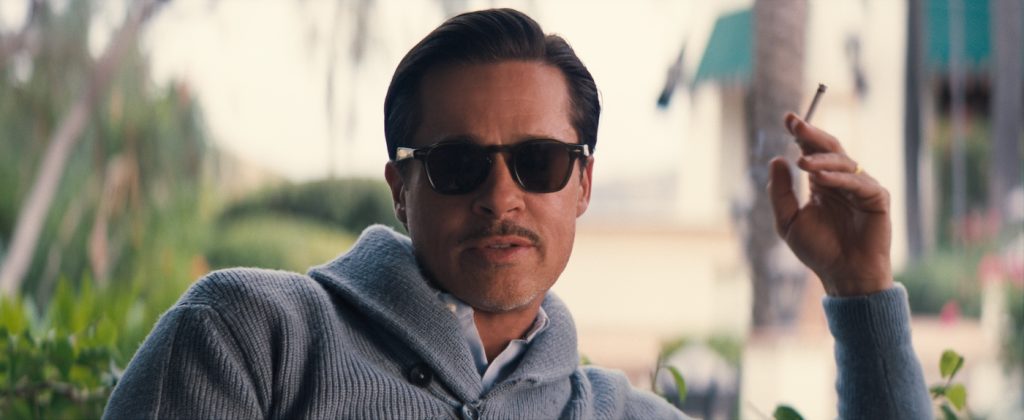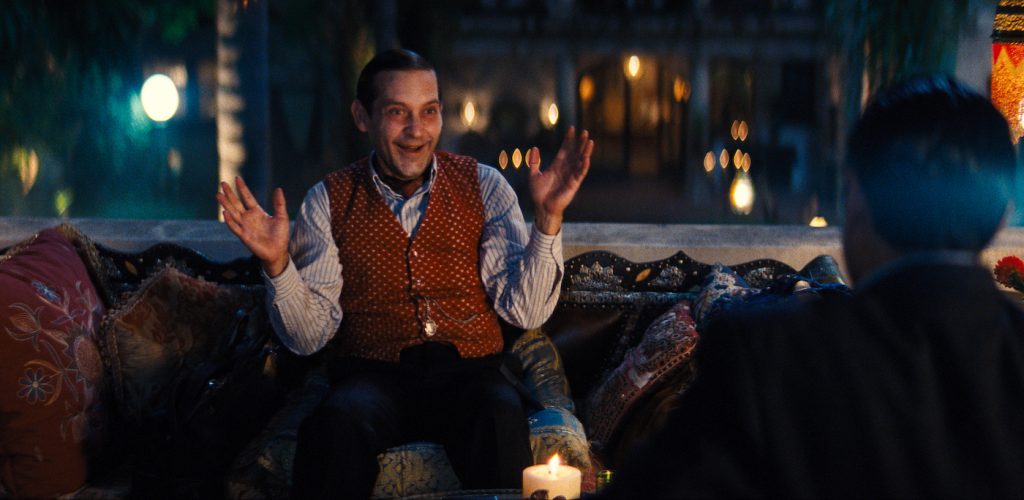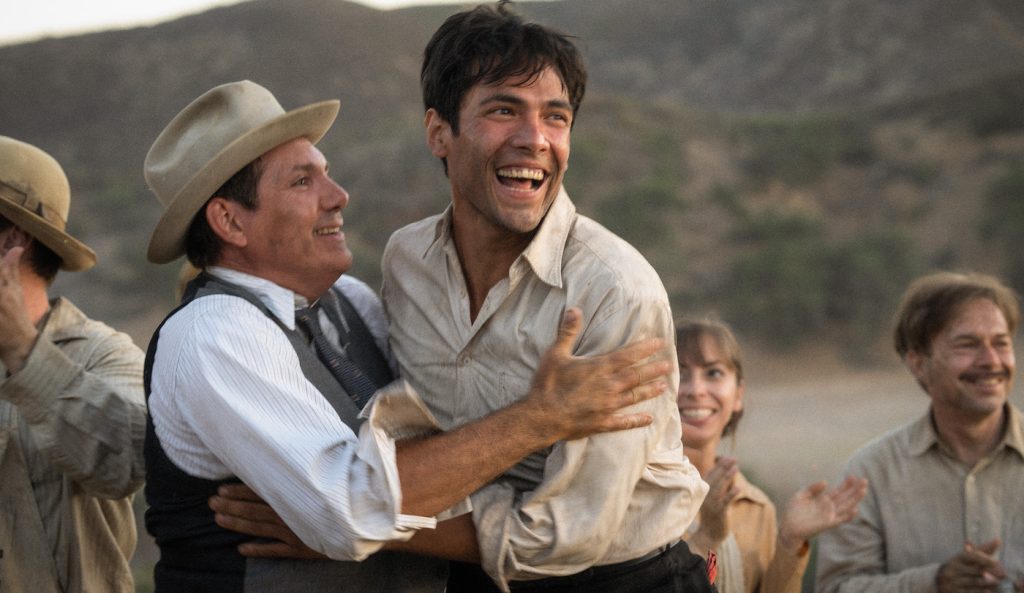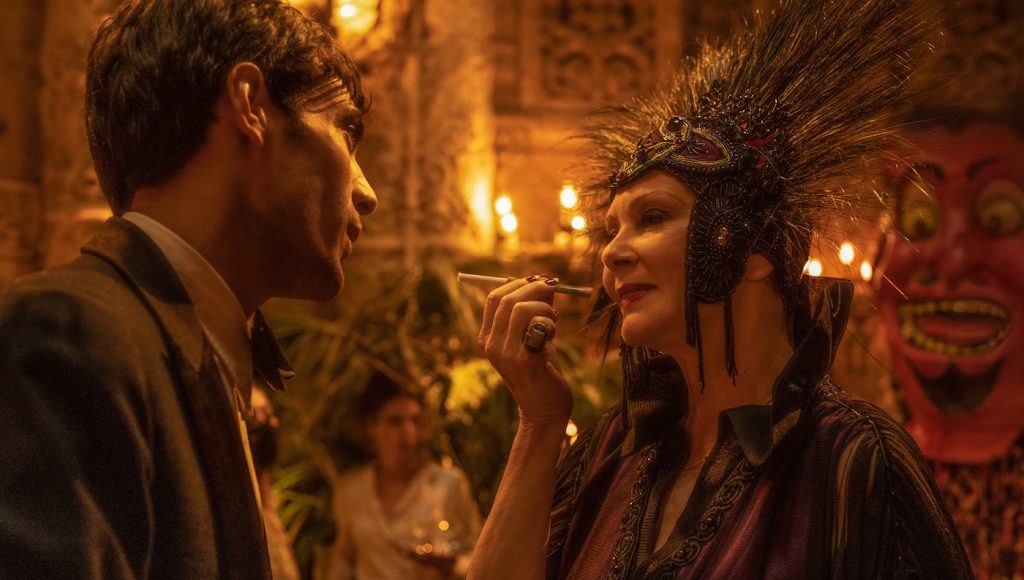 For more films and series from Paramount and Paramount+, check out these stories:
"Top Gun: Maverick" Passes "Titanic" As Seventh-Highest Grossing Domestic Release Ever
The First "Dungeons & Dragons: Honor Among Thieves" Trailer is a Magical Romp
"A Quiet Place: Day One" & John Krasinski's Next Film Starring Ryan Reynolds Set for 2024
Featured image: Brad Pitt plays Jack Conrad and Diego Calva plays Manny Torres in Babylon from Paramount Pictures.