"Where the Crawdads Sing" Director Olivia Newman on Capturing the Haunting Beauty of a Beloved Novel
Based on Delia Owens' best-selling novel of the same name, Where the Crawdads Sing (playing in theaters now) tells the stirring story of Kya, a young girl abandoned by her family and forced to raise herself in the marshes of North Carolina. Shunned by her town as the "marsh girl," she becomes the prime suspect in the murder of an ex-boyfriend. 
Daisy Edgar-Jones delivers a captivating, stand-out performance as Kya, alongside David Strathairn, Harris Dickinson, and Taylor John Smith. Helming the lush production was director Olivia Newman (First Match, Chicago Fire), making her studio film directorial debut. Having spent many weekends and summers during her childhood at an electricity-less, isolated cabin her father purchased in the woods of upstate New York, Newman says the book's setting strongly resonated with her. She also was quite taken with the lead character.
Newman received support and resources for the project from fellow Crawdads fan Reese Witherspoon, whose Hello Sunshine media company helped make the film possible. "In our first meeting together, she said that at Hello Sunshine one of their missions is to open doors for people that may not have otherwise been opened … how can we support you in making that transition?" remembers Newman, now working on another Hello Sunshine adaptation, The Last Thing He Told Me, for Apple TV+.
The Credits spoke with Newman about filming in the marsh, finding the perfect Kya, and staying true to the beloved book. Edited interview excerpts follow. 
I read that you were sent the book and script by Lucy Alibar (Beasts of the Southern Wild), read them, and knew you had to be involved. 
Absolutely, yes, when I first heard about the book, I knew it would make an incredible movie. And when I read it, I could not put it down. I was in awe of the character of Kya, of her strength and her resilience. I read it during the pandemic when I was separated from my family for the longest stretch of time ever, and I connected of course to her desire for that human connection, which I think we all could relate to at that time. But I also thought she was so heroic in her ability to get knocked down and get right back up again, in her ability to not only survive in these incredibly challenging circumstances but find a way to actually thrive, to find something that was uniquely hers, that she was good at. So I just thought that character was fascinating. And then the setting of it for a filmmaker, you just want to grab a camera and start shooting out in the marsh. It's just gorgeous.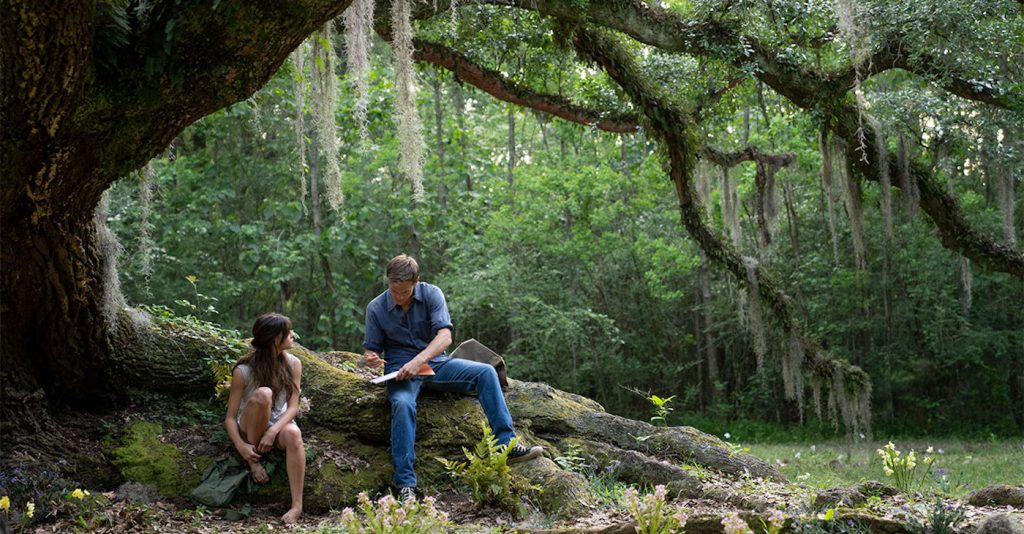 Where was the film shot?
It was shot in Louisiana, mostly on the north shore of New Orleans. When we were trying to figure out where to shoot it, we wanted to make sure we could find a place that not only had those beautiful, wide grassy marshlands, but also had cypress swamp and big live oaks, and also a place where we could find Kya's beach, and we found all of that in Louisiana.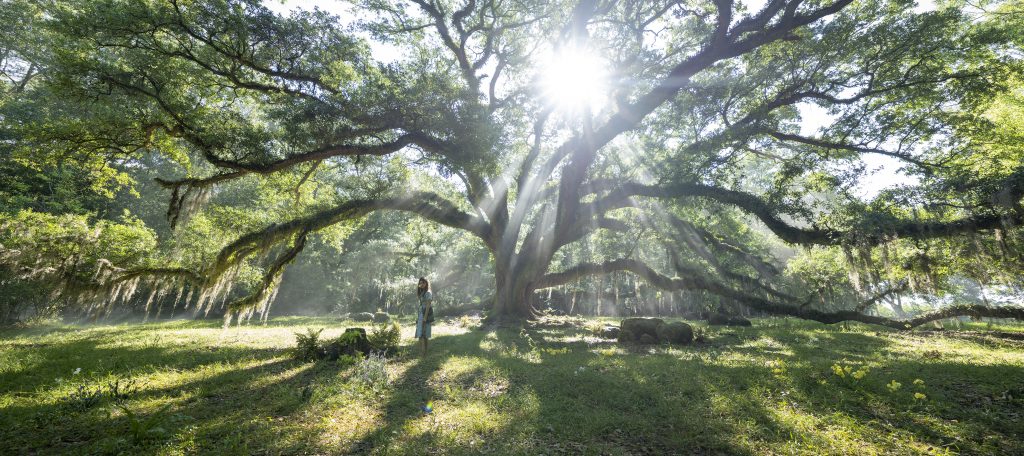 The marsh is another character in this movie, so location was critical.
Critical. The marsh is an extension of Kya. I really feel to understand Kya, you have to understand her connection to the marsh. It's a place that is her safe place, but it's also a place that can be very scary. It's a place that's isolated, but also a place where sometimes she's exposed. It's full of contradictions in the way that nature is.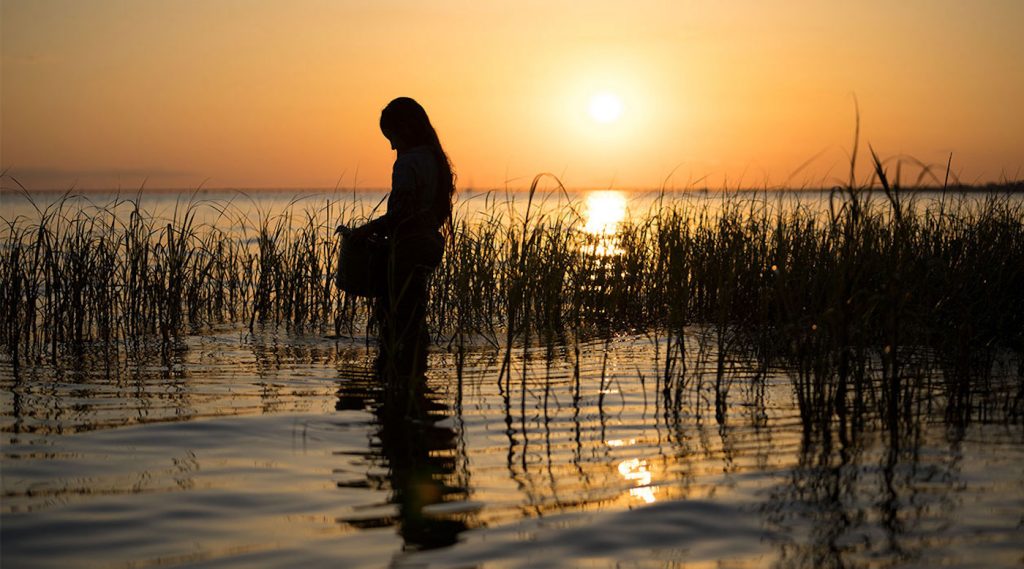 How involved was the novel's author, Delia Owens? And did the film version stray from the novel? 
Delia was a great resource to us. We all were on the same page that we wanted the adaptation to be faithful to the book. We knew that it had a huge fan base, and we wanted to give viewers the same emotional experience they had when they read the book. That was sort of our guiding principle. Delia read drafts of the script and gave us her feedback, she watched audition tapes, and she was there to answer questions. She was always really happy to be involved, but she also knew that the movie was gonna be its own thing and was very respectful of our process in trying to figure out how to take this incredible book and distill it into a film. Of course, like every adaptation, you can't keep everything that's in a book. There are some structural changes, and my biggest priority was that we try to stay inside of Kya's point of view as much as possible, so then we would really be able to follow her trajectory and understand her character arc best.
Was that behind the voiceover, to help us know her mind? 
Kya spent so much time alone in the book, but has thoughts and reflections and is observing nature, and so we wanted to be able to include some of that in the movie and feel Delia's voice and her writing. A lot of the voiceover takes quotes directly from the book. 
Many women were involved in the film, particularly on your crew, for which I read you wanted to make sure all the departments were women-led. Why was this important to you? Was it the story or was it just elevating the industry for women or both?
So, a slight correction. That was not a mandate. Our mandate was to make sure that the lists that we were looking at when we were considering people were as diverse as possible. And that's true for everything I do. I think for this project, the best people for the job happened to be women because they connected so deeply to the book. They were all huge fans of Delia's novel and brought the same passion for wanting to make sure that the movie adaptation did justice to it. I'm sure it's not a coincidence that all of my department heads were women because I think we probably connect to Kya's plight and her story perhaps in a way that might be different for men.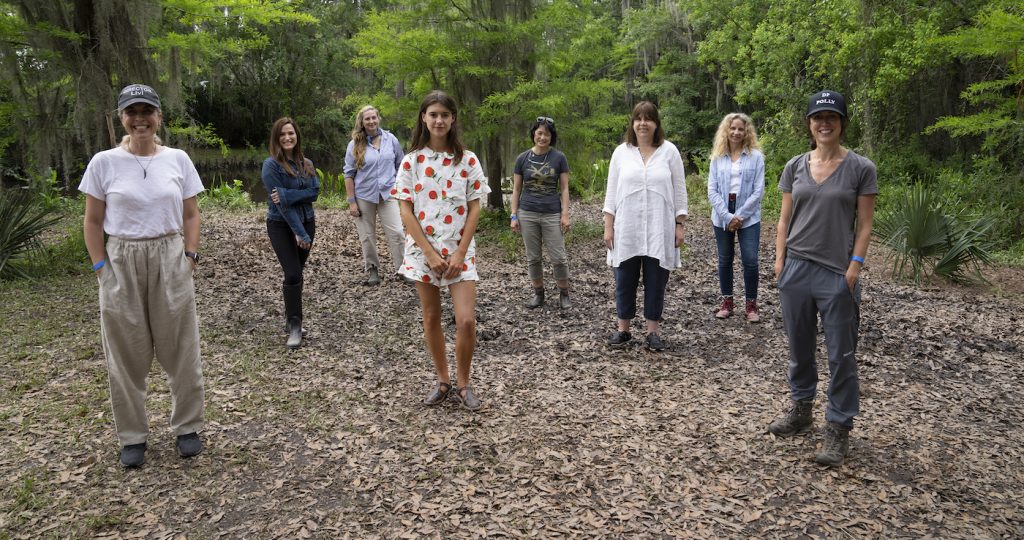 Tell me about working with your cinematographer, Polly Morgan, in creating the look of the film.
From my very first meeting with Polly, we just were completely in sync in terms of our visual references. We really wanted the film to have this very lyrical quality to it. We wanted it to be grounded in a specific time and place, but also embrace the idea that this story also can function in a way as a bit of folklore. For me, the story of the "marsh girl" feels like that timeless tale that you could imagine being told in different cultures and different time periods, and our telling of it just happens to be set in the south of the United States during the 50s and 60s. We looked at filmmakers who are so lyrical in their capturing of landscape and in the emotionality of their camera work; Jane Campion and Terrence Malick were big touchstones for us. Polly has such a magnificent eye. Because we were shooting on location, it was very important to schedule the film so that we were able to capture the landscape in just the right lighting, just the right mood, and give just the right emotional feeling that we were trying to get across.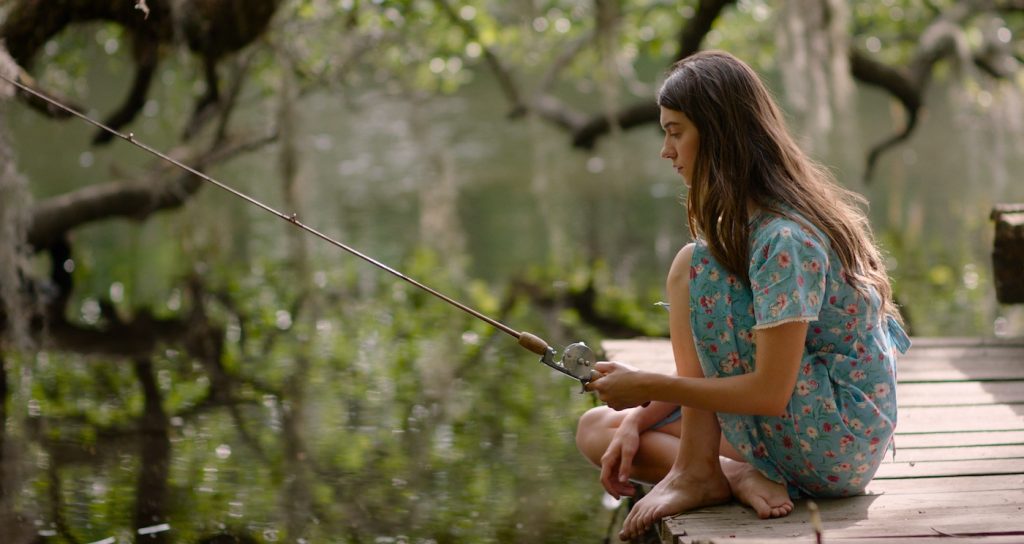 And Daisy Edgar-Jones, how did she come to be cast? Did her performance in Normal People prove integral?
When I got Crawdads and we were going through ideas for who could play Kya — and there were a lot of young actresses who were vying for the role — Daisy was top of mind because I had recently seen her in Normal People and was a huge fan. There was so much complexity to that performance. Kya is a very difficult character, she's sometimes difficult to like, and yet Daisy manages to make you really feel for her and get inside of her shoes. And Kya's equally complex: a young woman in the wild, totally comfortable and strong and in some ways uninhibited, but who has this real shyness and sensitivity to her. She's awkward and she's very nervous around people because she doesn't spend that much time around them. So I needed an actress who could capture all of those different sides of Kya, and in Daisy's first audition, we saw all of that come through. And from my conversation with her before the audition, the kinds of questions that she asked, and the way she thought about character — she thinks about psychology and human behavior — I knew she would be a fantastic collaborator.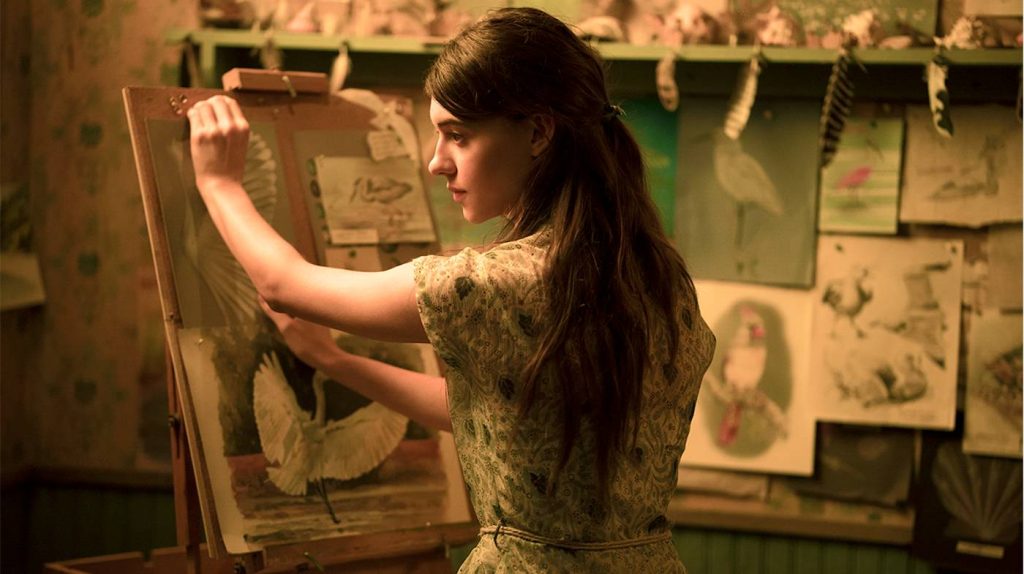 This film so beautifully intertwines many genres: romance, thriller, courtroom drama, coming-of-age, and family ties. What were the challenges in balancing them all?
It was just that: How do we make sure that we're still engaged in the mystery, even when we were in the romance, for example. It really started at the script level of how do we weave all of these elements together into one cohesive film? Part of the adaptation process was a bit of restructuring that would be propulsive in a movie, so we moved the courtroom trial up to the beginning of the movie so that you're following the mystery of the trial at the same time that you're learning about who this girl was and what she's been through. You're waiting to find out how is she connected to this murder and did she or didn't do it as you're falling in love with her and rooting for her to survive and get through all of the challenges that she faces as a girl surviving alone in the marsh. 
For more upcoming films from Sony Pictures, check out these stories:
Viola Davis Reigns Supreme in "The Woman King" Trailer
Official "Bullet Train" Trailer Takes Brad Pitt on a Wild Ride
Sony Announces "Venom 3," a new "Ghostbusters" & More at CinemaCon
Featured image: Daisy Edgar-Jones in "Where the Crawdadsd Sing." Photo Credit: Michele K. Short.