"Stranger Things 4" Makes History & Crosses Billion-Hour Viewing Mark
Move over Squid Game, you've got company. Stranger Things season 4 has now become the first English-language series, and only the second ever after the South Korean juggernaut, to cross the billion-hour viewing mark, Netflix says. With the final two episodes of season 4 released this past July 1, the show raced past that billion-hour threshold, reaching 1.15 billion hours of viewing time over season 4's first 28 days of release.
The breakdown looks like this: The first seven episodes gobbled up 930.32 million hours over their first 28 days, and then the feature-length episodes eight and nine banked another 221 million hours. Worldwide, folks watched 301.28 hours worth of Stranger Things 4 between June 27 and July 3. These numbers are insane.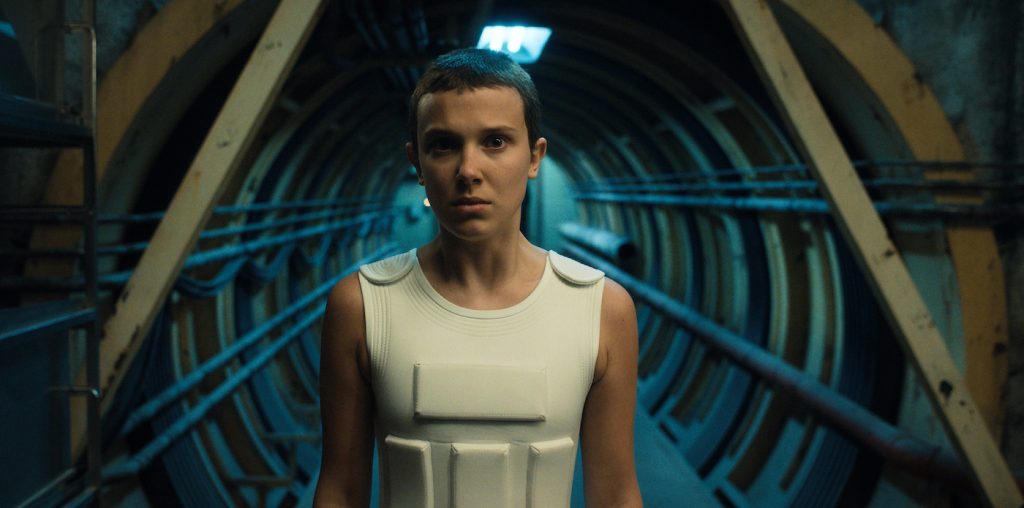 Squid Game remains the king, with 1.65 billion hours worth of viewing time in its first 28 days. Yet its grip on the title for most-watched Netflix series ever isn't ironclad. Netflix has three weeks left to match or surpass it. The reason is the way the streamer adds viewing time on series that split their seasons, as Stranger Things has done for season 4, and Ozark just did their 5th and final season—they had the viewing time of the second batch to the 28-day total.
Stranger Things 4 gave viewers two epic final episodes, adding up to nearly 4 hours of Upside Down madness. Stranger Things 4 has now made history several times over, including notching the biggest debut weekend (according to Netflix's metrics), and Nielsen's highest weekly viewing tally in the U.S.
The only series that seems like it's got a shot at topping Stranger Things 4 is Stranger Things 5. 
For more on Stranger Things, check out these stories:
"Stranger Things" Season 4 Volume 2 Trailer Teases Feature-Length Final Episodes
How the "Stranger Things" Sound Team Creeps You Out
"Stranger Things" Casting Director Carmen Cuba on Finding Season 4's New Faces
"Stranger Things" Season 4 Smashes Netflix Record With 287 Million Hours Viewed
Featured image: STRANGER THINGS. (L to R) Natalia Dyer as Nancy Wheeler, Gaten Matarazzo as Dustin Henderson, Joe Keery as Steve Harrington, Joseph Quinn as Eddie Munson, Maya Hawke as Robin Buckley, Priah Ferguson as Erica Sinclair, Sadie Sink as Max Mayfield, and Caleb McLaughlin as Lucas Sinclair in STRANGER THINGS. Cr. Courtesy of Netflix © 2022