"Stranger Things" Casting Director Carmen Cuba on Finding Season 4's New Faces
*There are spoilers for season 4 below, so proceed with caution if you're not caught up!
With every new season of Stranger Things comes a new crop of teens to replace those ill-fated in prior seasons to the predations of the Upside Down that lurks under Hawkins. In addition, in  Season 4, the show's beloved original members are scattered across the globe, leaving room for new cast members to take on feature roles in Hawkins' latest rescue.
Eleven (Milly Bobby Brown), Will (Noah Schnapp), and Jonathan (Charlie Heaton), along with Joyce (Winona Ryder), are having a weird time of things in California. Hopper (David Harbour) is alive, but he's in prison in Kamchatka, Russia. Back in Hawkins, Dustin (Gaten Matarazzo) is still Steve's (Joe Keery) biggest fan, but he's got a new upperclassman pal. Eddie (Joseph Quinn), a drug dealer, Dungeons and Dragons aficionado, and soon to be fugitive. And the season shines a particular light on Max (Sadie Sink), who has yet to fully recover from the tragic events of the Starcourt Mall just a few months earlier.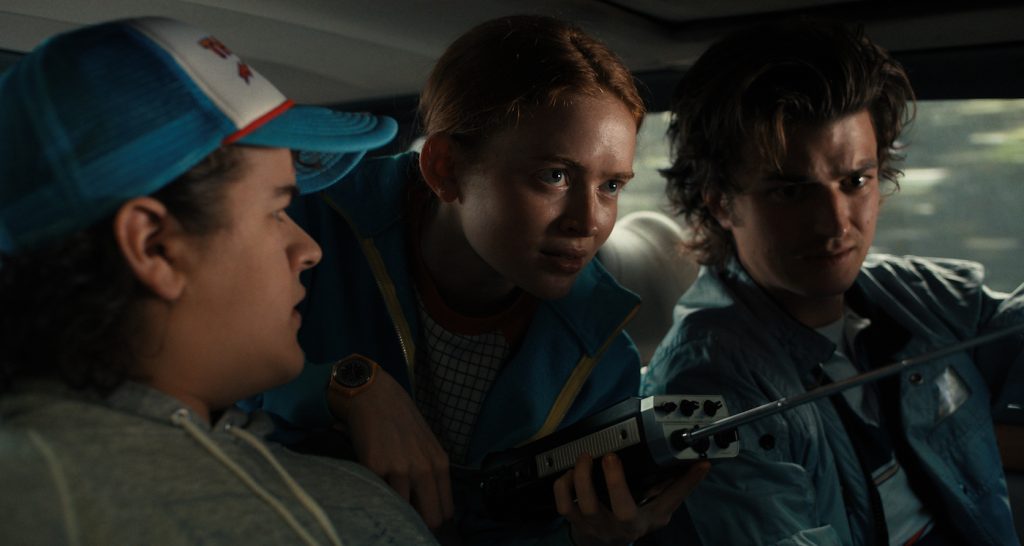 The visions of a grandfather clock that haunt Chrissy (Grace Van Dien), a cheerleader and (spoiler alert) the season's first mysterious death, come for Max, too. With Eddie accused of Chrissy's gruesome murder and in hiding from both the police and Chrissy's boyfriend, the violent preppy Jason (Mason Dye), and Max trying to outrun the real culprit, an adolescent-hating demon, behind her awful visions, the kids left in Hawkins once again enter the Upside Down to try to turn their town right side up. The show takes a darker overall turn this season, though moments of comic relief come from newbie Argyle (Eduardo Franco), Jonathan's perma-baked yet wise pizza delivering friend, and Yuri (Nikola Ðuričko), a wackadoo, crooked Russian whom Joyce and Murray (Brett Gelman) wind up taking on in a rickety airplane flying from Alaska into the USSR.
It's a big season with a significant new cast to match. We had the chance to speak with casting director Carmen Cuba, who has worked on the show since its inception. She told us about how she searches for fresh faces who can match the talent of the original actors, working closely with the Duffer Brothers to stay abreast of new talent, and which of this season's new roles were unexpectedly speedy or tricky to fill.
The show's original cast have become icons. Among the new cast members this season, who were the first to fall into place? And how do you ensure they mesh well with the original members?
Looking back through our records it seems that Chrissy, Eddie Munson, Dmitri, and Jason were our first roles we focused on and cast, but the others were all in process shortly thereafter. The Duffers like to see a pretty big batch before deciding, often just for fleshing out the role in their heads more too, but it really doesn't take us that long to zero in on who the top selects are. And then from the top selects we will think about it a bit, they'll sometimes show the rest of the team, and then a decision is made. There's always one role that takes the most digging, and for this season it was Argyle. We started in October and didn't get it cast until late February!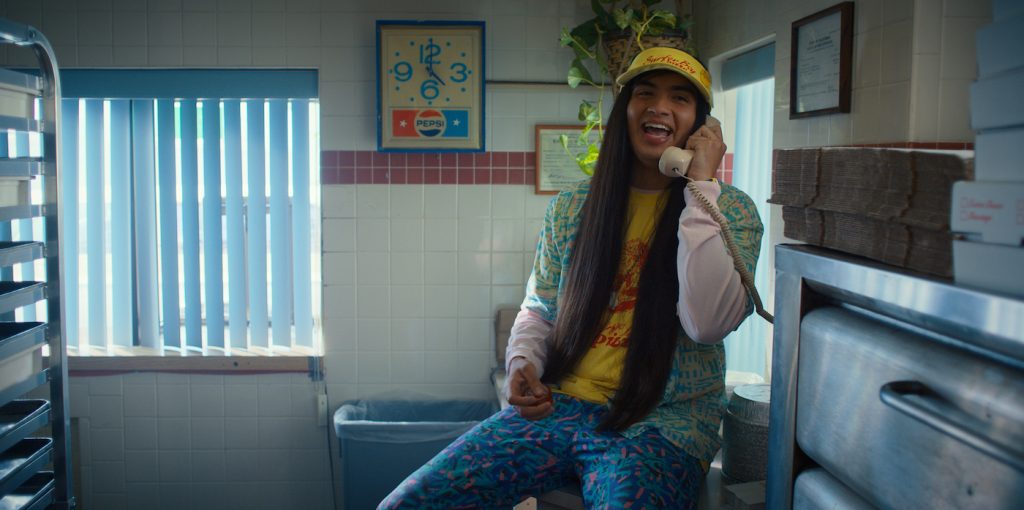 Was finding the right 001 particularly difficult? Did you start with his younger or current self?
It was made more difficult by the fact that we had to hide what the character was, but this also always makes it more fun to figure out how to approach it. We started with his current self since that was what was going to require so many different facets. But in looking at our records, we actually saw half the amount of people we saw for the Eddie and Jason roles, before landing on Jamie. He was so exciting right from his very first tape (as tends to be the case with the people we end up casting). The very helpful thing about Stranger Things is how involved the Duffers are with creating material that elicits the most range from actors, which is not as easy or as common as one would think.
Given how famous earlier cast members have become, has this made your job harder or easier this time around?
I don't take it into consideration from the perspective of fame, but it's always a consideration of how extremely talented the earlier cast members are, and that is a very high bar for any actor I consider. If they're as talented as the earlier cast then that's all that matters, because then it's up to how it's written and directed to handle the kind of experience the audience has with them and what that translates to.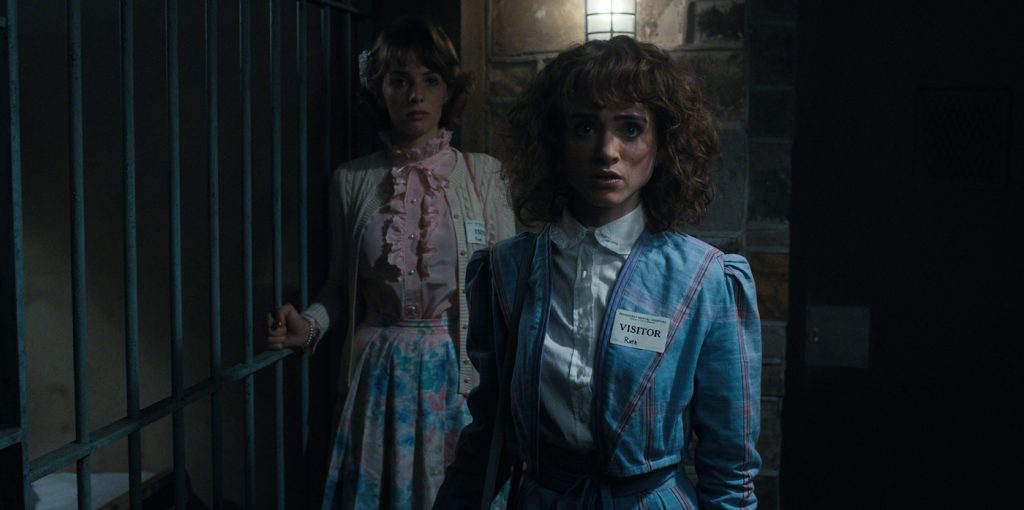 Obviously, the younger cast members who've been on the show since Season 1 have grown up a lot! Have they generally grown into themselves as you would have expected? Is how you expect them to grow even something to generally consider when casting young actors?
I didn't have any real expectations, but what I can reflect on now is that they have really stayed pretty authentic to who they were as their younger selves, which I think must be very hard to do when faced with all the circumstances the show has put them in. I also think that the show has been able to tap into the complexities of the incredible individuals they've become and that the audience can feel that without even knowing it. When I cast kids, I do consider how I think the experience of being on a set and playing certain roles might have on them, but we have to remember that this show was not expected to catapult anyone to what it has, so we wouldn't have even known to consider if these kids were ready for it. 
You have such an important role to play, setting kids on a path that really could change everything for them.
When casting iconic kid roles, like young Leia and young Luke in Obi-Wan Kenobi, for example, I definitely feel a sense of maternal angst about how the journey might affect the young actors and consider the support systems they have in place and how a production might also be a part of it. But ultimately you have to rely on the family structures that keep them all in a positive direction, as this is the career that the families have chosen together with their young actor. Families with professional kid actors really do sacrifice a lot to prioritize their talent and experience, and that is a very meaningful part of this journey.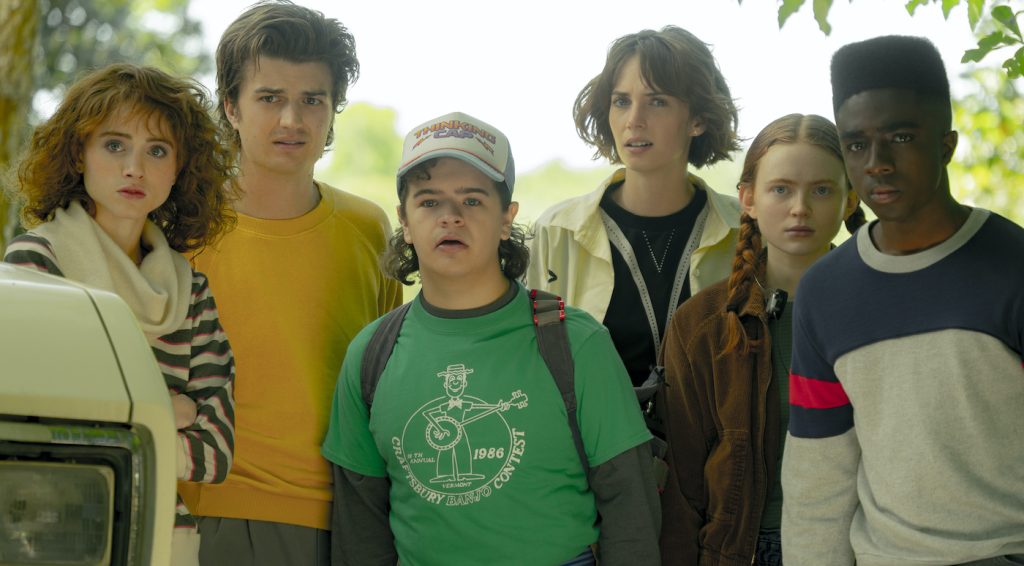 When it comes to newer faces, how do you prefer to find them for a show like this? Do you have lists going all the time of potential actors?
I am constantly working on various projects which allow me to continuously be seeing new faces, but I'm also watching actors develop over the years, and I'm in very close contact with the Duffers outside of the show, so I randomly send them people who I meet without even knowing what they're thinking yet for the next season. The Duffers get as excited as I do about actors, so even if they don't end up on the series it definitely helps us stay in synch about the kinds of actors that we love for Stranger Things. And of course, I do old-fashioned auditioning when we finally have scripts and know the specific characters for that season. And I have a zillion lists that I go back to all the time.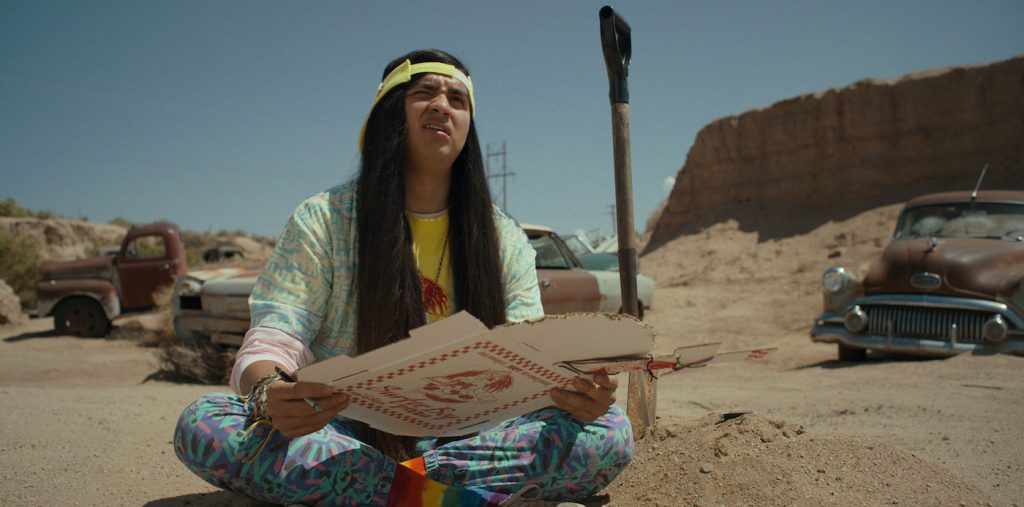 When you first got the script for Season 4, what were some of your initial thoughts? Did any of the major twists take you by surprise?
Anytime I get a Stranger Things script I am excited and taken by surprise, but my initial thoughts are usually about how hard it's going to be to find people as exciting/surprising/iconic/good as the already established ones! Next, I look for all the returning recurring guest star-type characters and start to worry about how busy they've all become and whether or not their schedules will be able to line up with ours, since there really are so many incredible guest stars on this series, who help give it its life, too. And then I just enjoy the story and see so many parallels to my own life as a mother and the lives of my own teenage sons, and I just love it. 
For more on Stranger Things, check out these stories:
"Stranger Things" Season 4 Smashes Netflix Record With 287 Million Hours Viewed
"Stranger Things" Season 4 Will Have Two Feature-Length Episodes
"Stranger Things" Season 4 Trailer is a Dark, Thrilling Rollercoaster Ride
Featured image: STRANGER THINGS. (L to R) Joe Keery as Steve Harrington, Natalia Dyer as Nancy Wheeler, Maya Hawke as Robin Buckley, and Joseph Quinn as Eddie Munson in STRANGER THINGS. Cr. Courtesy of Netflix © 2022