Tom Cruise's "Top Gun: Maverick" Makes History Again
For the first time in his long career, Tom Cruise is part of the billion-dollar club. Top Gun: Maverick has now officially crossed the billion-dollar threshold, becoming the 50th movie in history to do so, after another strong showing this past weekend.
Maverick soared into this rarefied air this weekend after the final numbers were tallied, adding another $75 million globally. The film's box office haul now stands at $521.7 million domestically and another $484.7 million overseas, pushing it bast a billion total. This was Maverick's fifth weekend in theaters after its historic Memorial Day Weekend opener, and it was a special one—the film was opened in select IMAX and premium large-format screens.
Some of the folks going to see Maverick at this point are repeat customers. Paramount has said that more than 16 percent of viewers have seen the film more than once. There is even a robust super-fan community, with 4 percent seeing the film four times or more.
Joining the billion-dollar club would be a huge deal at any time, but it's especially so during the pandemic era. Maverick joins Spider-Man: No Way Home as the only two films to do so.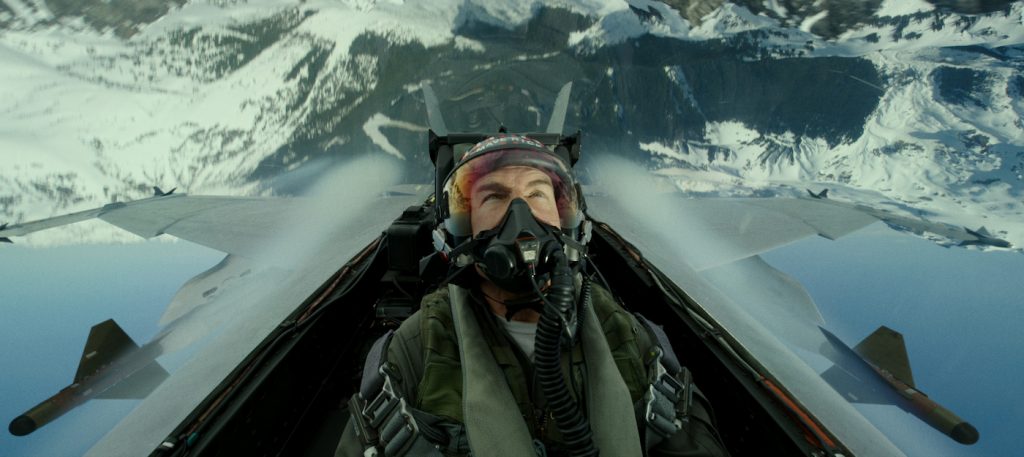 For more on Top Gun: Maverick, check out these stories:
"Top Gun: Maverick" is the Highest Grossing Movie of the Year
Tom Cruise's Historic "Top Gun: Maverick" Opening Weekend
Going to Flight School With "Top Gun: Maverick" Stars Glen Powell & Greg Tarzan Davis
"Top Gun: Maverick" Soars as Critics Hail Riveting Sequel
How "Top Gun: Maverick" Goosed San Diego's Economy
Featured image: Tom Cruise plays Capt. Pete "Maverick" Mitchell in Top Gun: Maverick from Paramount Pictures, Skydance and Jerry Bruckheimer Films. Credit: Scott Garfield. © 2019 Paramount Pictures Corporation.