New "Thor: Love and Thunder" Images Tease Natalie Portman's Mighty Thor, Gorr, & Guardians
As we get ever closer to the premiere of co-writer/director Taika Waititi's Thor: Love and Thunder, you can practically hear the magical hammer Mjolnir whistling through the air. And whose hand is Mjolnir flying towards? Mighty Thor's (Natalie Portman) of course!
Ever since we learned during 2019's Comic-Con that Portman would be reprising her role as Jane Foster but with a twist— she'd also be Mighty Thor—we've been eager to see her suited up, hammer in hand. Then we got those first peeks via teaser and trailer, and Portman's transformation into Mighty Thor was even better than we imagined. Now, Marvel has let some new images fly, and they include Portman's Mighty Thor, Tessa Thompson's Valkyrie, a few of Thor himself, a new look at Christian Bale's lunatic villain Gorr the God Butcher, and Pom Klementieff's Mantis and Star-lord (Chris Pratt), ever the foil for Thor, trying to talk some sense into him.
The reason Thor's Guardians friends are concerned is that Thor: Love and Thunder will find the God of Thunder on a vision quest of sorts, trying to find a more peaceful way to live. That will prove impossible when Gorr shows up, determined to take out all the gods and goddesses in the universe. Luckily for Thor, he'll not only have Valkyrie and the Guardians on his side, as well as his beloved sidekicks Korg (Takia Waititi) and Miek, but Mighty Thor herself. There's even a behind-the-scenes image of Waititi in his mo-cap suit and Hemsworth. They look happy.
Check out the images below. Thor: Love and Thunder hammers into theaters on July 8.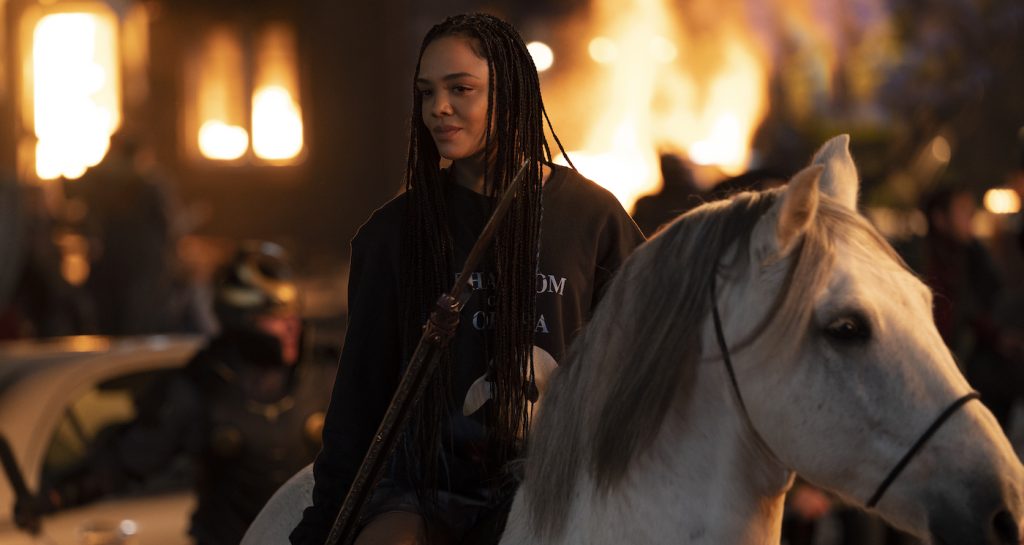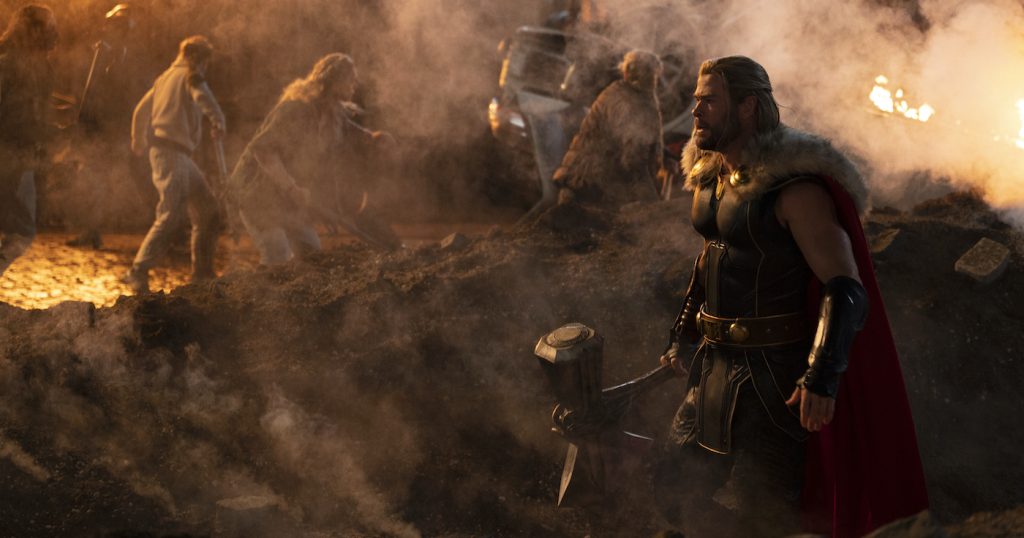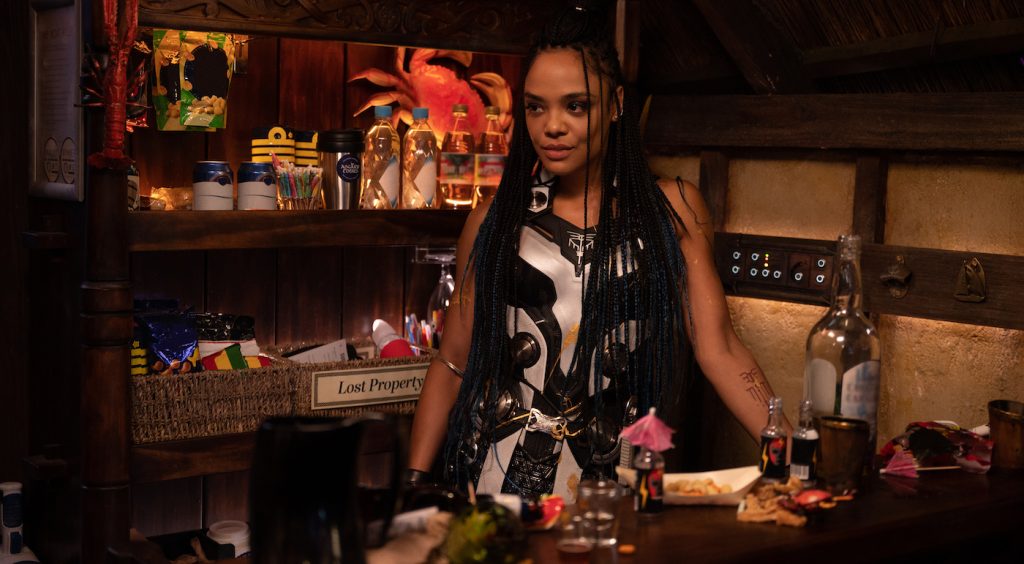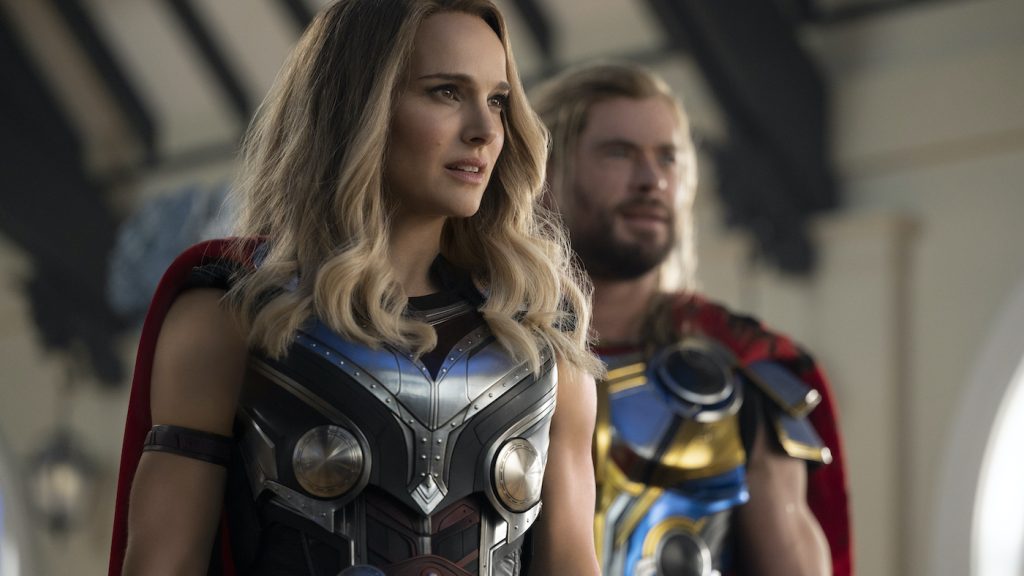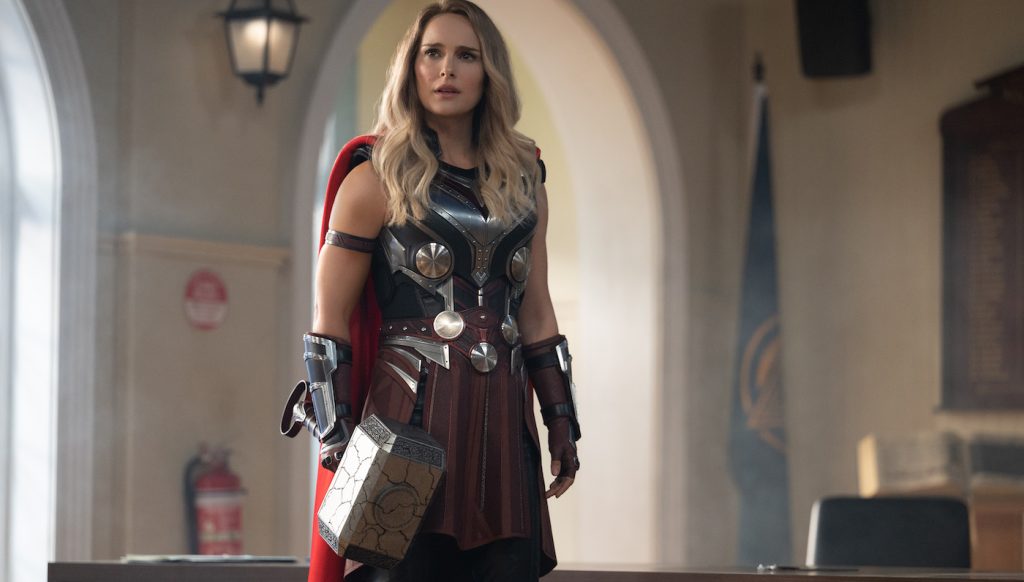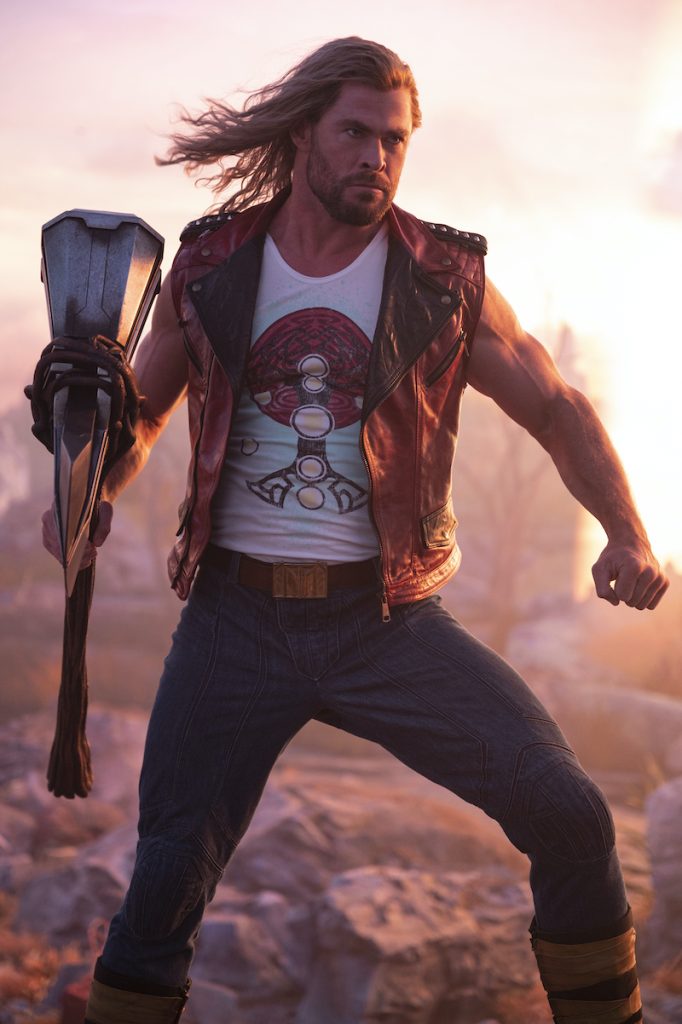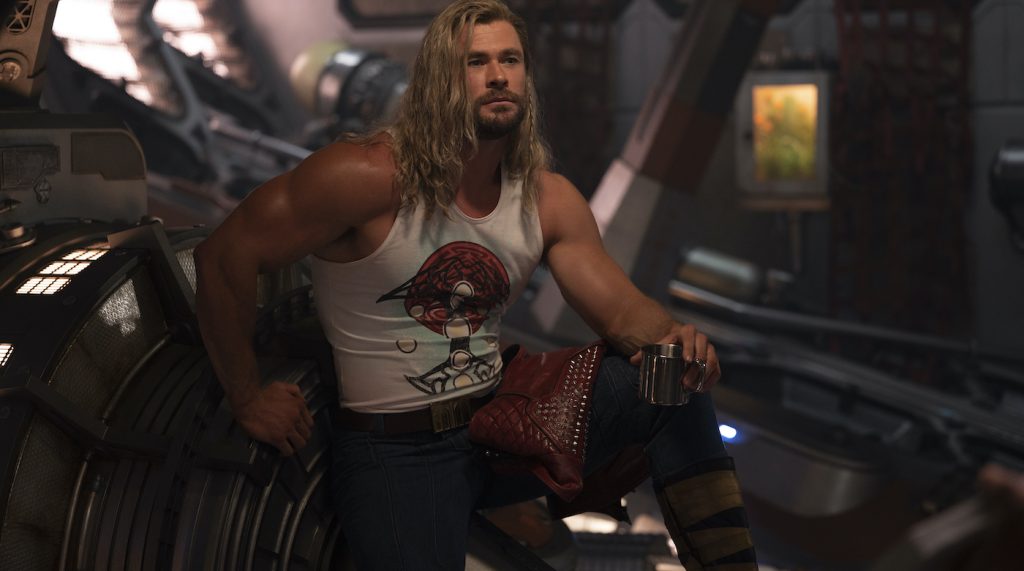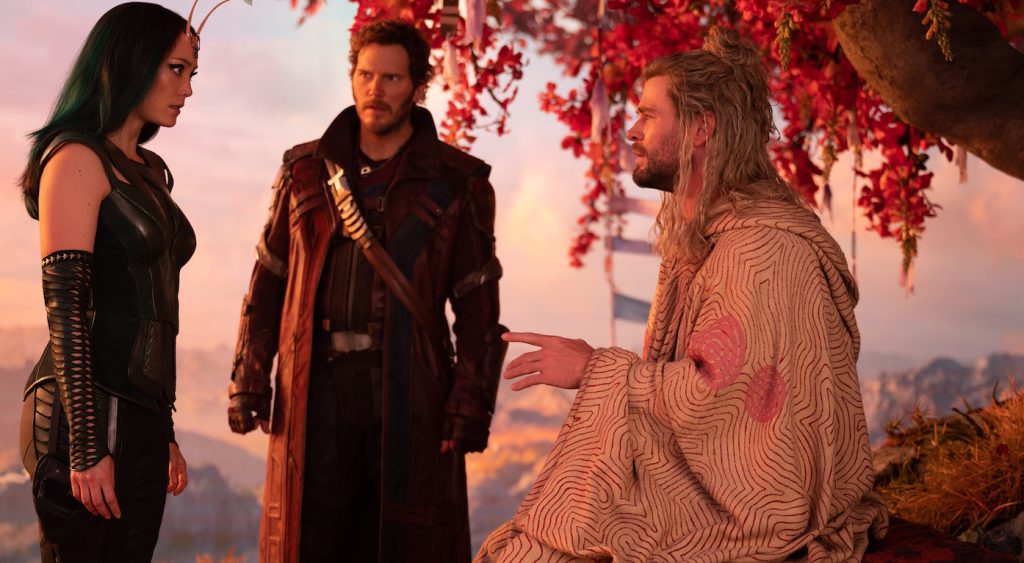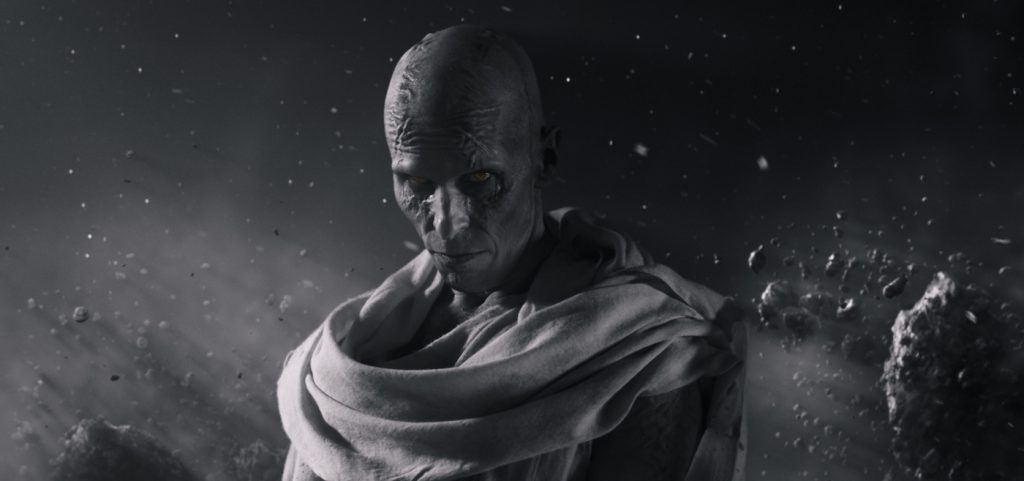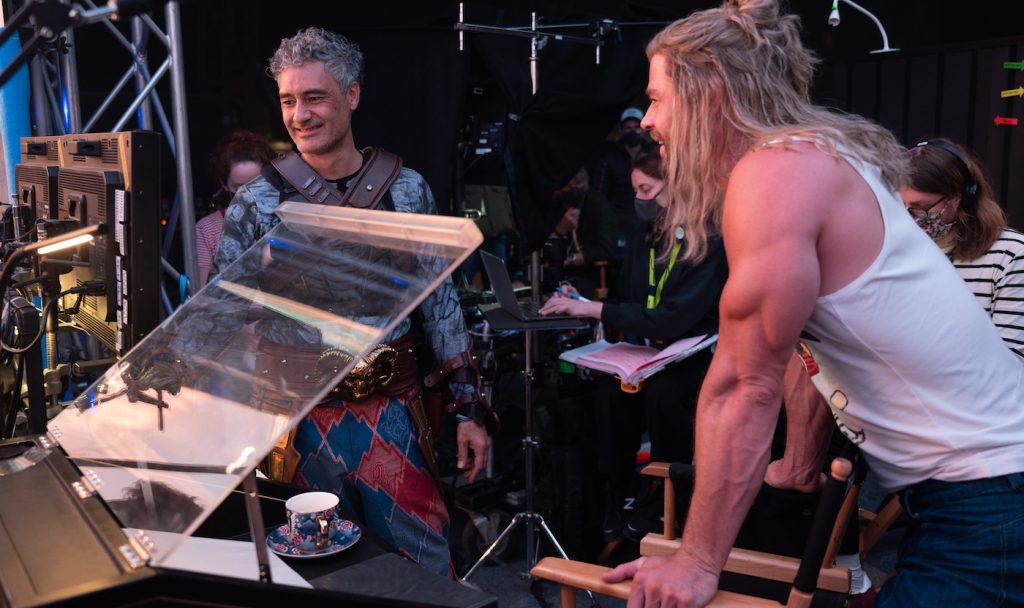 For more on Thor: Love and Thunder, check out these stories:
New "Thor: Love and Thunder" Trailer Teases Thor Versus Gorr
New "Thor: Love and Thunder" Teaser Reveals Fresh Footage of the Ultimate Team
Natalie Portman & Christian Bale Highlight New "Thor: Love and Thunder" Images
New "Thor: Love and Thunder" Trailer Reveals Christian Bale's Gorr the God Butcher
New "Thor: Love and Thunder" Images Reveal Natalie Portman's Mighty Thor