"Black Adam" Images Reveal The Justice Society of America
Yesterday, Warner Bros. revealed the first trailer for Black Adam, giving us the first extensive look at Dwayne Johnson's epic entrance into the DCEU. The studio also revealed a slew of images from the film, revealing not only Johnson's titular antihero, but the Justice Society of America, or JSA for short. The question the trailer and the images asks is, can Black Adam and the JSA get along?
Black Adam will offer the first time any of these characters have appeared on screen, marking a major infusion of superhero chutzpah into the DCEU, which already includes the likes of Superman, Aquaman, Batman, Wonder Woman, The Flash, and Shazam. The JSA is comprised of Hawkman (Aldis Hodge), Dr. Fate (Pierce Brosnan), Cyclone (Quintessa Swindell), and Atom Smasher (Noah Centineo).
Of course, Black Adam will be centered on the man himself, with the trailer revealing that his origin story is a tragic one—when he was a mortal, he was a slave who was summarily executed. It was his son who manage to resurrect him, by sacrificing himself, a move that imbued Black Adam with the powers of the Egyptian gods. Yet it would take another 5,000 years before he was freed from his tomb, which is when Black Adam will largely be set, showing how this immensely powerful, ancient superhero deals with a modern world, and with the JSA themselves. Unlike them, Black Adam doesn't play by any set of superhero rules or standards. His brand of justice is severe and final.
Director Jaume-Collet Serra has promised that Black Adam will be like the "Dirty Harry of superheroes," as he told Variety, a pretty intriguing comparison. Black Adam's willingness to operate in that grey area between good and evil will certainly separate him from the likes of Shazam, a goofy, lovable superhero who is decidedly the opposite of Clint Eastwood's Dirty Harry.
In the images below, you'll see some great shots of Johnson as Black Adam, Hodge as Hawkman, and Brosnan as Dr. Fate. With Black Adam due in theaters on July 29, you can be sure we'll get another trailer (or two) soon, and a better look at all these new characters.
Check out the images below: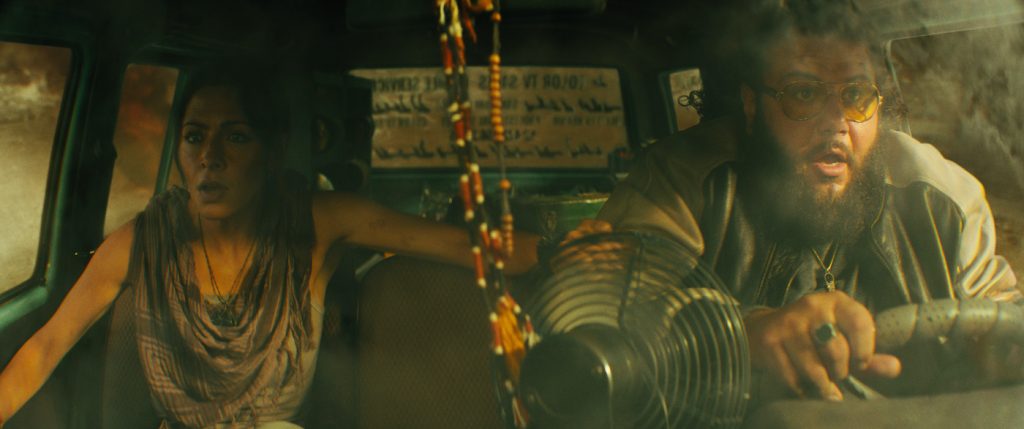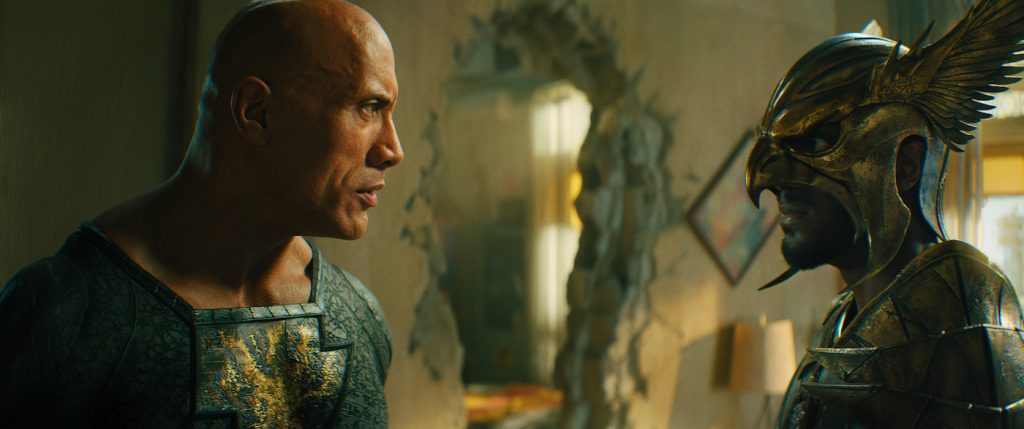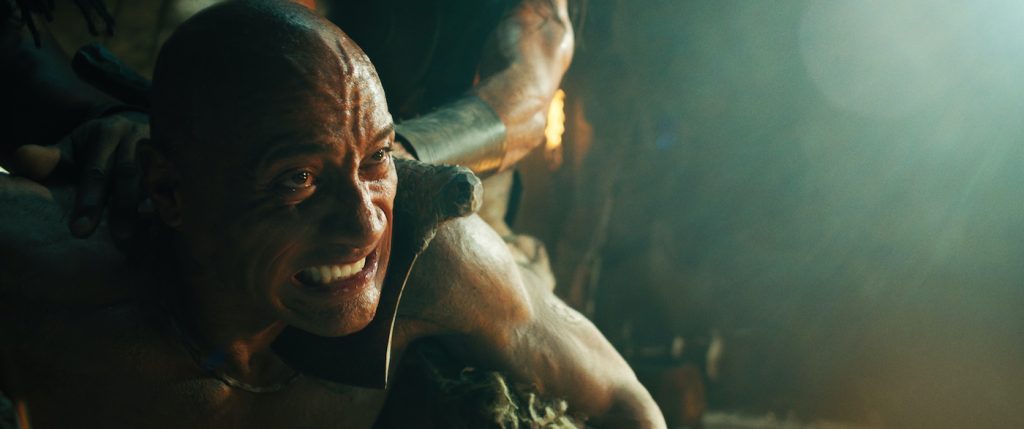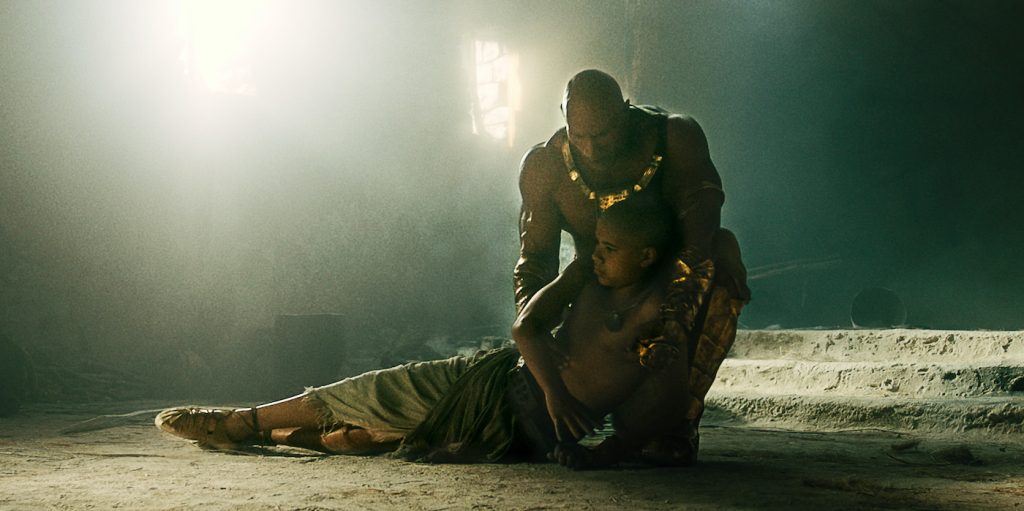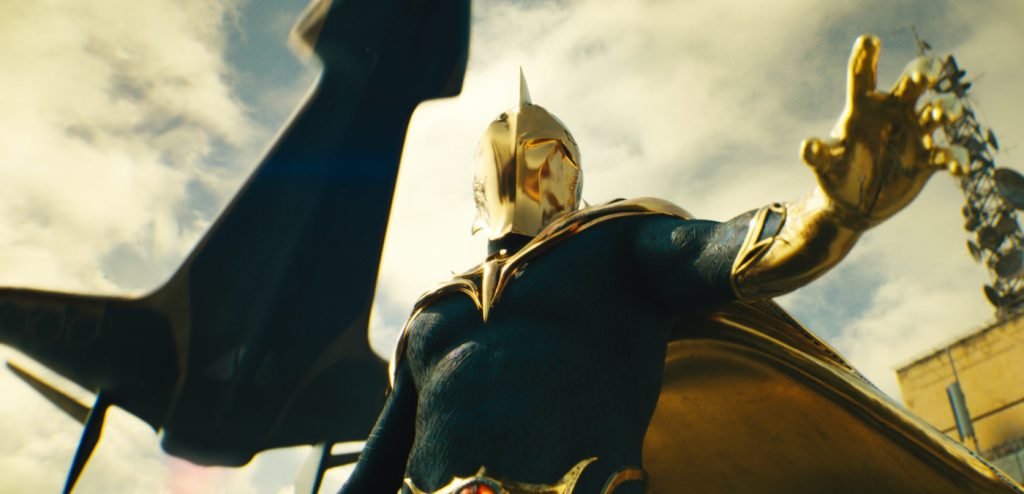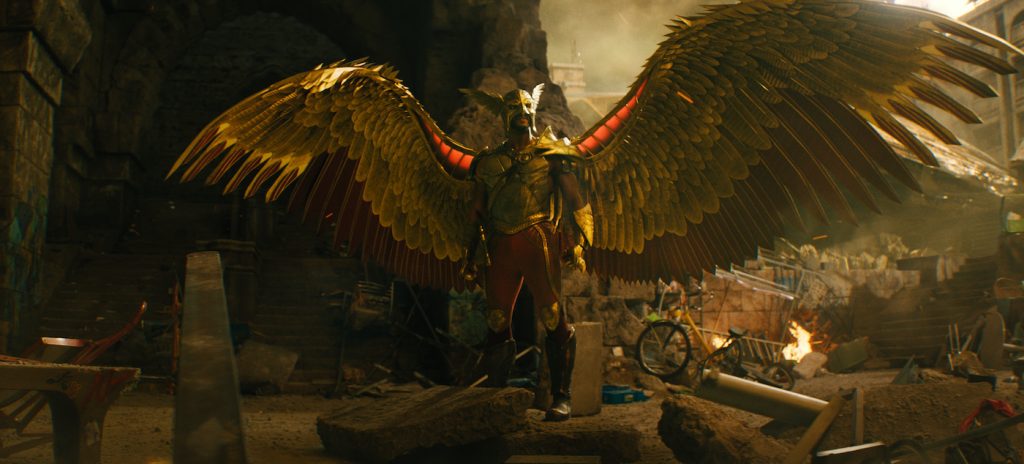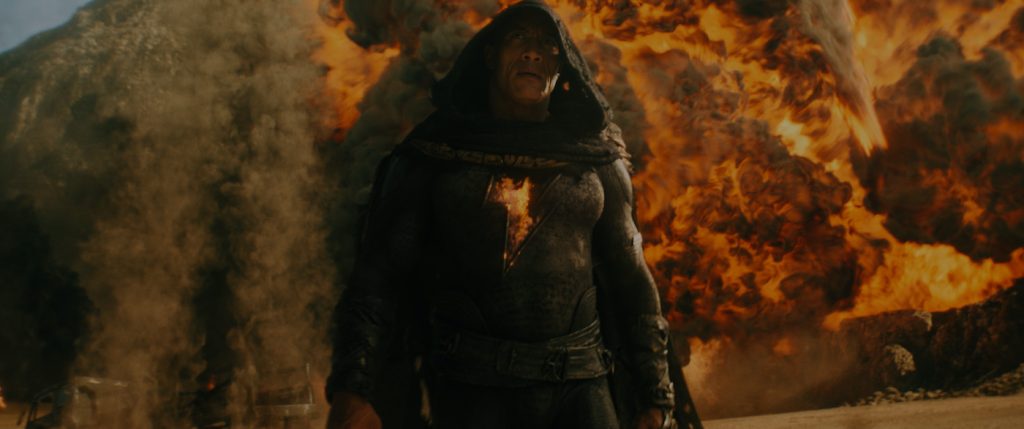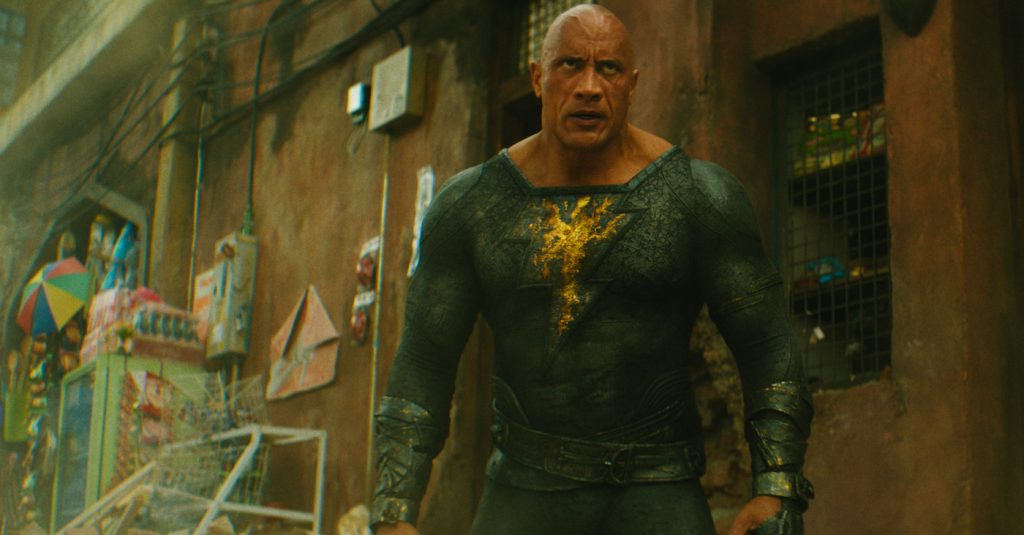 Here's the brief synopsis for Black Adam:
Nearly 5,000 years after he was bestowed with the almighty powers of the Egyptian gods—and imprisoned just as quickly—Black Adam (Johnson) is freed from his earthly tomb, ready to unleash his unique form of justice on the modern world.
For more on Black Adam, check out these stories:
First "Black Adam" Trailer Reveals Dwayne Johnson's Epic Arrival In DCEU
Expect CinemaCon to Bring New Looks at "Top Gun: Maverick," "Avatar 2," "Black Adam" & More
See Dwayne Johnson as "Black Adam" in 3 New Images
Dwayne Johnson Reveals a "Black Adam" Close-Up of His Supervillain
"Black Adam" Producer Says Early Cut of Film Has Him "Very Confident"
Featured image: Caption: (L-r) DWAYNE JOHNSON as Black Adam and ALDIS HODGE as Hawkman in New Line Cinema's action adventure "BLACK ADAM," a Warner Bros. Pictures release. Photo Credit: Courtesy Warner Bros. Pictures