Producer Autumn Bailey-Ford on Making Movies & Shows She Loves in Georgia
Autumn Bailey-Ford has been an independent film and TV producer working out of Georgia for the past 13 years. Originally from York, Pennsylvania, Bailey-Ford has worked her way up from production assistant—that invaluable, multifaceted job that has been the starting point to many successful film careers—to running her own studio…and co-running a second.
"I love film and TV," Bailey-Ford says, reflecting on a career that began with her daydreaming as a little girl watching Bob Hope and Bing Cosby movies on Turner Movie Classics. "I thought, I want to do that. But I knew I wanted to be behind the scenes and part of the crew."
The path Bailey-Ford has carved out in Georgia has coincided with the Peach State's growth into a hotbed of film and TV production. Since 2016, Georgia has become the number one state in the country for feature film production. In Atlanta alone, you have Turner, EUE/Screen Gems, and Tyler Perry Studios headquartered there. Outside of Atlanta, there's even more action, led by Trilith Studios, where Marvel produces its Disney+ series and feature films for its' juggernaut Marvel Cinematic Universe.
Bailey-Ford has thrived in Georgia's burgeoning production world. She counts among her mentors DeVon Franklin, a film and TV producer and well-respected preacher who has utilized his platform as an inspirational tool.
"DeVon Franklin's just somebody I admire, and I love how he can take faith and navigate the industry while being a Christian, and how he translates that into his projects," Bailey-Ford says. "I always try to do one or two faith movies a year, and overall, I just love doing good projects."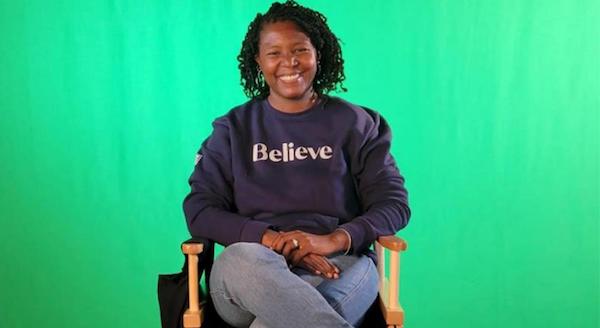 Her latest project, On A Wing and a Prayer, happens to be her first studio movie. Working with MGM, Bailey-Ford helped shepherd the project, which is based on a true story about a pilot who dies unexpectedly while flying a plane and the passenger who steps in to land the plane safely.
"We wrapped this past October 2021, and we're set to come out in theaters this August 31st," Bailey-Ford says. "The film stars Dennis Quaid, Heather Graham, and Jesse Metcalfe. Once or twice a year, I post on social media asking for any scripts I might connect with. This local guy in Atlanta shared the script for On a Wing and a Prayer, and I was like, oh my god, this story is amazing!"
Bailey-Ford's process for deciding how to approach a project is based entirely on her connection to the script. She'll do a deep-dive read and then, if she connects to it deeply, she'll either option it or do a shopping agreement. "An option agreement means I might work on it for three or four years," she says, "whereas, with a shopping agreement, I might do it for two or three months. My process when choosing to option or shop usually comes down to the thought, 'Yes, I like this project, but does it have any legs? Let me send it out and see if I get any bites.' I want the writer to have the opportunity to send it off if I can't do anything with it. I don't want to hold somebody's project hostage."
Bailey-Ford co-owns Prominent Productions with reality TV impresario Mark Burnett's son, Cameron Burnett, that's based in LA and Atlanta. "We do more scripted stuff, so we're slowly moving into the TV space; we've optioned some books and we got some new TV projects that we'll announce soon, along with a full slate of movies," she says.
Along with working on scripts, Bailey-Ford keeps herself plugged into the publishing world, and usually devours between 10 and 15 books a month. When she connects with a book she likes, she's as committed to making something happen as she is with a great script. This happened recently with the book "I'm Not Dying With You Tonight," by Kimberly Jones and Gilly Segal. The book, which was an NAACP Image Award Nominee, follows one Black and one white teenage girl who are forced to rely on each other over the course of a single night as a violent race riot envelops their city.
"I love this book," Bailey-Ford says. "I told Cameron we should do this, and he thought it was brilliant. So I sent him the link of Kimberly Jones, who went viral talking about George Floyd. I got in touch with Kimberly, and it turned out we know each other, and she said she trusted me. I still had to meet her people, including her agent in L.A. Her agent thought about it, talked to Kim, and they gave me a non-exclusive, so I had 30 to 60 days to match any offer someone else might make."
Here's where Bailey-Ford's years of networking and hard work paid off. In that window of time she had the non-exclusive deal, someone she knew on LinkedIn (she uses the site widely and well) reached out to her about the book. So, their companies partnered up, and they reached out to writers and studios. One of Bailey-Ford's many friends, this one at a studio no less, was interested in the project. The studio picked it up.
Such happy outcomes are the product of a lot of groundwork, hustle, and determination. Yet it's also part of the larger picture of the kind of network Bailey-Ford has fostered in the Atlanta area in particular, and Georgia generally.  
"For me, I think it's a positive experience filming here, and there are so many productions going on," she says of working in Georgia. "People trust me, and they know they're going to have a great experience. I've done movies all over the world, and the travel is great, but nothing is as good as being able to go home be in my own bed. That's the thing about filming in Georgia—it's home, and we're a family."
Featured image: Courtesy Autumn Bailey-Ford.