Bradley Cooper is Unrecognizable as Leonard Bernstein in "Maestro"
Bradley Cooper's next project might be his most ambitious yet. Imagine being offered the plum role of playing the legendary American conductor Leonard Bernstein by Steven Spielberg, and telling Spielberg you'd take on the role, but you'd also like to write and direct it, too. This is the path Cooper took, and you've guessed by now that Spielberg said yes, and while the film's not due until 2023, we have our first look at Cooper as Bernstein, and the transformation is astonishing.
Netflix has revealed four images from the film, two of which show Cooper as an older Berstein, and two of which reveal Cooper as a younger Bernstein with his wife, Felicia (Carey Mulligan).
From the set of Maestro pic.twitter.com/RFSZb1aX1i

— Netflix (@netflix) May 30, 2022
Cooper told Variety that he was able to get Spielberg's blessing after the latter saw an early cut of A Star is Born and realized Cooper had the chops. "Steven has a lot of interests — he'll just choose one thing and all of the other things will be on hold. I think he knew he wasn't going to make that movie for a while. He was kind enough to hand it off to me, and that's what I've been doing for the last four and a half years."
It'll be a while until we know just what Cooper has done with the iconic Bernstein's life, but from the images alone we can see that the hair and makeup teams crushed their assignment. Prosthetic makeup designer Kazu Hiro (an Oscar-winner for The Darkest Hour and Bombshell), makeup designer Sian Grigg (The Revenant), and hair department head Kay Georgiou (Joker) helped turn Cooper into Bernstein, full stop.
Here are the images: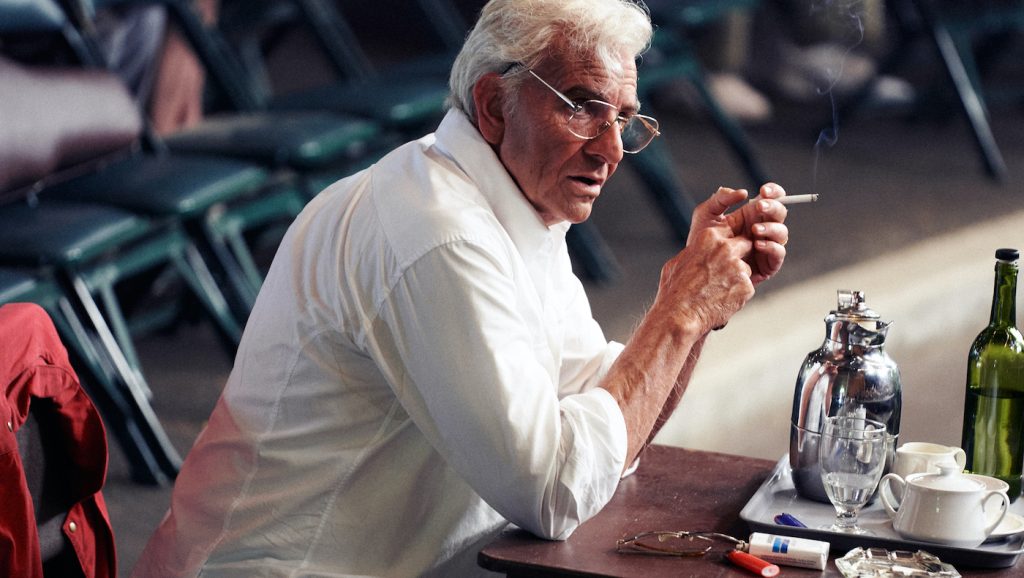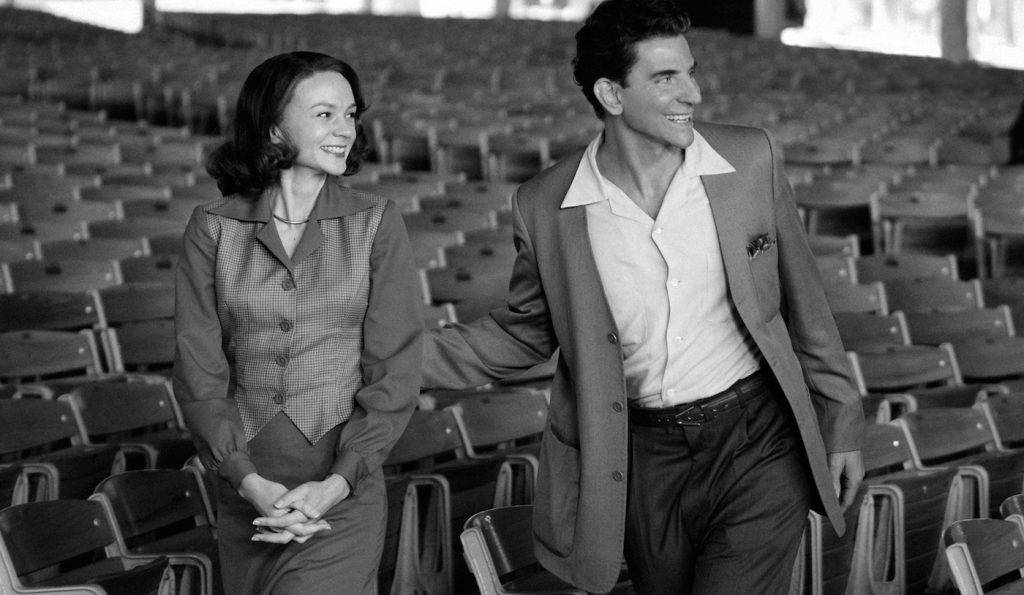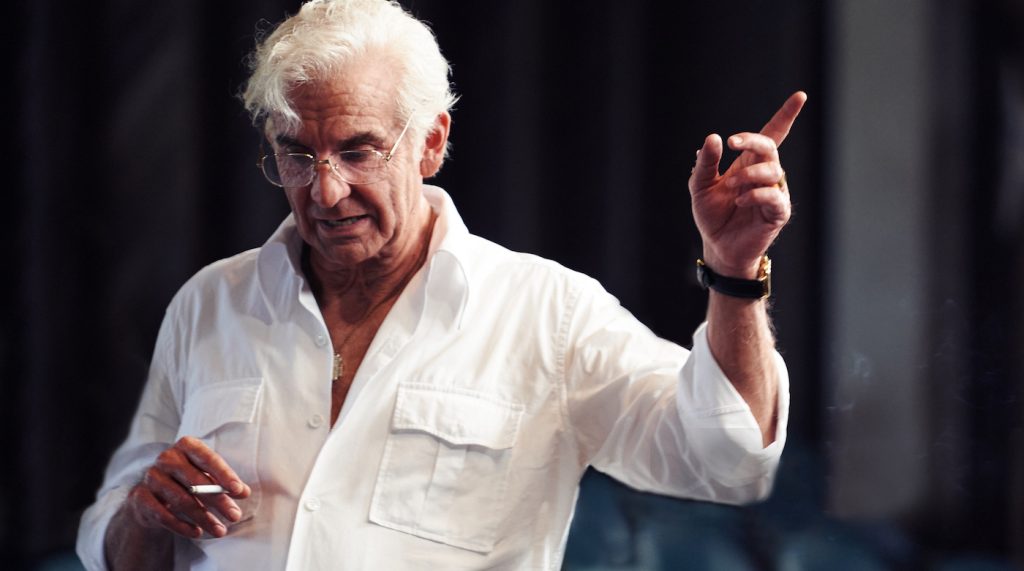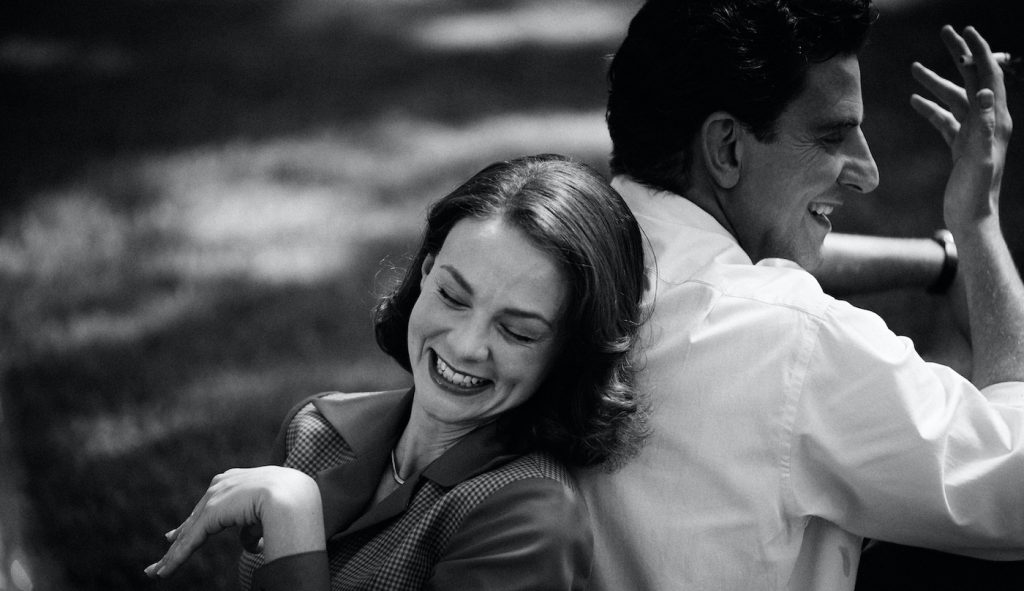 Cooper co-wrote the script with Josh Singer, who won an Oscar for his work on Spotlight. The producers are, wait for it, Spielberg and Martin Scorsese. The film will focus on the relationship between Bernstein and Felicia Montealegre (Mulligan), but with Bernstein's epic life, there's a ton that Cooper and Singer could include. All we know is we'll be watching when Maestro arrives in 2023.
For more on big titles on Netflix, check these out:
Going Down the Rabbit Hole With "Russian Doll" Editor Todd Downing
It's Ryan Gosling vs Chris Evans in Ripping First "The Gray Man" Trailer
"The Umbrella Academy" Season 3 Trailer Reveals a Brand New Battle
"Stranger Things" Season 4 Will Have Two Feature-Length Episodes
Featured image: Bradley Cooper is Leonard Bernstein in "Maestro." Courtesy Netflix.