Going Down the Rabbit Hole With "Russian Doll" Editor Todd Downing
One of the best descriptions we've heard of Russian Doll, the consistently surprising, genuinely hilarious series from co-creator and star Natasha Lyonne, Leslye Headland, and Amy Poehler comes from the show's most tenured editor, Todd Downing. Describing a moment in season two, episode six, "Schrödinger's Ruth," in which nearly every character who has been in the series shows up on a Subway platform in a crucial moment, Downing said he had a realization. "Oh, this is the inside of Natasha's head."
While Russian Doll was created by the aforementioned trio of massively talented co-creators, Lyonne is the driving force behind the show, both in front of and now behind the camera. She took over showrunning duties in season two from Headland and directed half of the episodes, and her inimitable personality infuse the show with its brilliant, offbeat charm.
Russian Doll season two departs from season one's Groundhog Day-like conceit, where Nadia (Lyonne) was trapped in a deathly loop of reliving the same night of a party, thrown in her honor, that ends with her death. Having puzzled her way out of that existential labyrinth, Nadia is now locked in a new kind of metaphysical nightmare—she's now unstuck in time, hopping around various timelines as she tries to uncover a long-buried secret involving missing Krugerrands and her family's past, while her pal Alan (Charlie Barnett) finds himself whisked back to Berlin in the 1960s.
We spoke to Downing about what makes Lyonne tick, how he stays sharp after viewing hours (and hours) of footage, and the challenges of season two.
Russian Doll is such a unique show and presents what I imagine are some pretty fun challenges for an editor. How did you approach season two's time-travel elements?
When Natasha sent me the script, I just remember writing back to her like, 'Oh my God, you were just getting warmed up with season one.' I think the leap in like sophistication to me is significant. Don't get me wrong, I love season one, but I think creatively she came into her own for season two. She's got such a singular voice. And with season two, seeing all these locations and then the body-swapping, I was using all these different editing muscles, or instincts, because there's such a different rhythm to this season and it just felt very original.
What would was the vibe you were creating with season two?
I'd say we thought about American movies in the seventies, surrealist stuff, but whenever I try and tell people what the show is like, like it's blah-blah meets blah, I'm like, no, it's just Natasha Lyonne. You know what I mean? It's just her thing.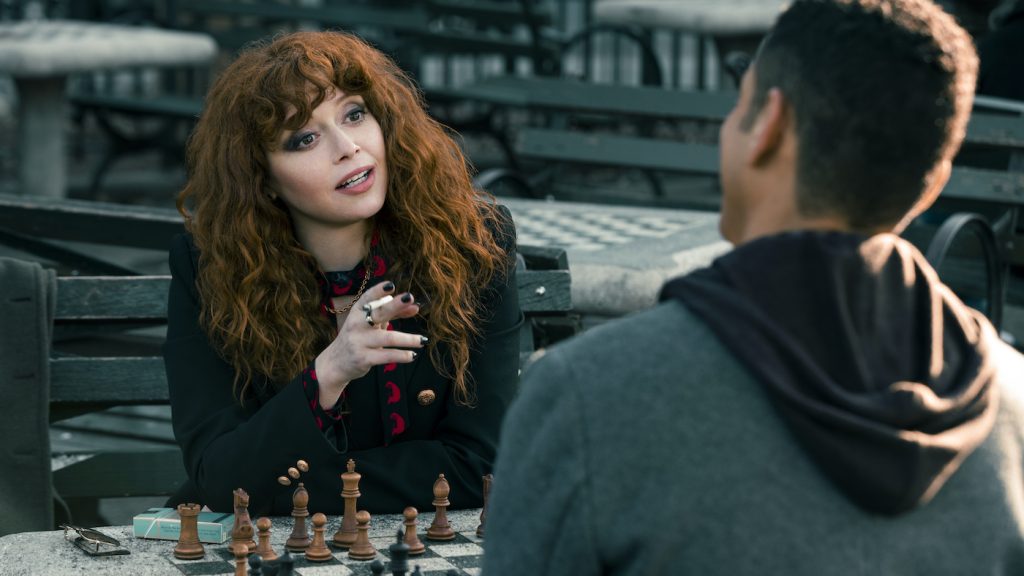 Walk me through a day for you in the editing bay.
There are two different types of editing days. There's the editor's cut time, when you're by yourself and you're going through the footage, and then there's Natasha time, when we're going through her director's cut. And Natasha was the director on half of the episodes, so she was coming in right after the editor's cut. Working with her is more interesting than an editor's cut, where you're just seeing what you have. And I have to say, I don't think I've ever cut a show like this where it's like, holy sh*t. 
What do you mean?
For example, the cinematographer Urszula Pontikos, she's just unbelievable. When I started cutting the episodes, I was just like, wow, what she shot is so gorgeous. It was just like a painting. So that was very exciting from the beginning. And also, I'm a Chloe Sevigny fan, so seeing what a huge role she had in season two was great. She's the master at delivering absurd lines. The way she does it with a straight face, she's just so good.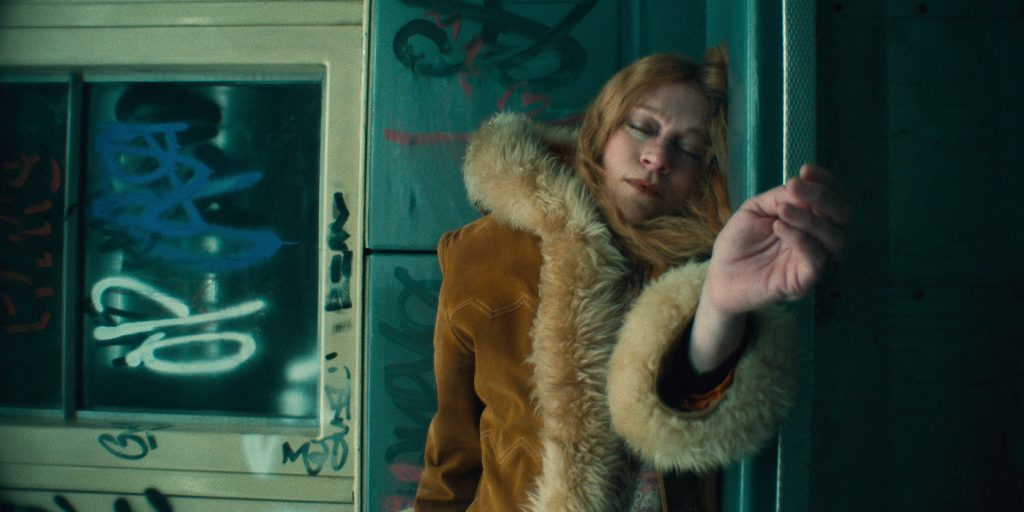 What's the process like when you're cutting scenes with Natasha?
Natasha loves the editing process. She wants to see everything, she wants to try everything. And she loves music. We're always working a lot with sound and music, even from the very beginning. She doesn't wait until the end to be like, 'Okay, here's the final cut and now we'll score it.' She was working with composer Joe Wong from the start. There was stuff that he composed without even looking at the picture, and it was just so fantastic. Sound and picture are working in tandem rather than one being a crutch for each other.
What would you say Natasha's aims are with the series? 
She wants to make something original. She's not interested in making something prestige-y, you know what I mean? I think she's a little bored of that. It's not so much avoiding prestige TV, but just not falling into the trappings of it. This show has a very New York vibe, which is very much Natasha's vibe, and like the best TV, you end up finding yourself being emotionally moved. Natasha had the courage to change a show that was already working in season one. And she's notoriously into puzzles—she loves crosswords and Wordle—and think that there's something about that with this show, too.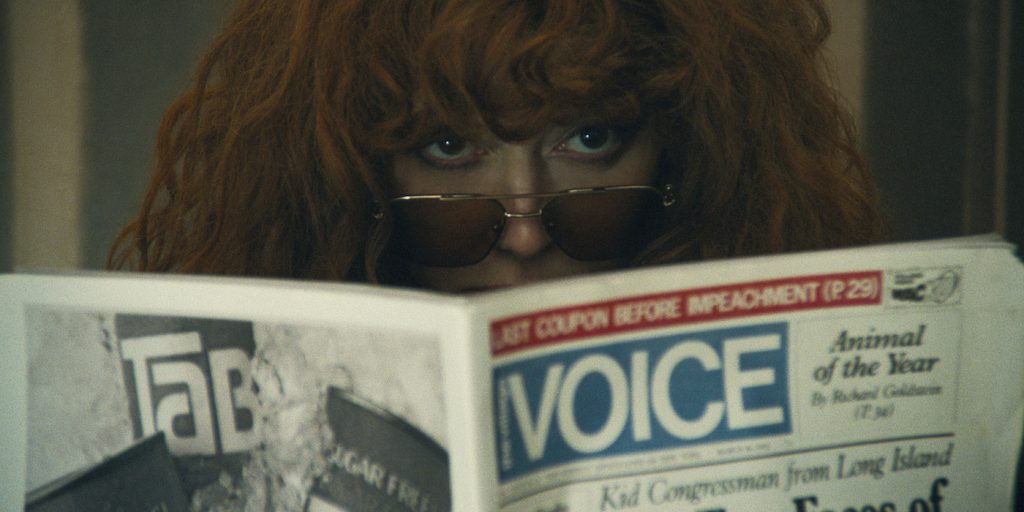 How do you keep from becoming numb to the material considering you're looking at it for hours and hours, day after day? E
When you've been with these scenes for so long, you find you like certain things so much, and you wonder, 'Why do I like it?' You get attached to weird things and you don't know why you're attached to them. So we had our re-recording mixer and supervising sound editor, Lewis Goldstein, come in and screen scenes, too. And he'd catch different things that maybe we'd become numb to. And then we had a couple of pals that came in and watched cuts and gave us really good notes. And as for me, sometimes you have to just step away for a second and try it again the next morning.
What was it like coming back for season two and finding out it was going to be this wild time-travel trip?
The shift from season one was big. Season one was, excuse the pun, like a Russian nesting doll. It was perfect, it kept going back to the apartment, to the party, to the same night, whereas season two is more open-ended and more sprawling. And I think season two was more nerve-wracking in a way because there were no expectations in season one. Back then it was like, okay, here's another half-hour drama on Netflix! There's going to get a little cult audience and that's it, but then it kind of blew up. So with season two, you have that real fear. Like, oh sh*t. Can we do this again? 
For more on big titles on Netflix, check these out:
It's Ryan Gosling vs Chris Evans in Ripping First "The Gray Man" Trailer
"The Umbrella Academy" Season 3 Trailer Reveals a Brand New Battle
"Stranger Things" Season 4 Will Have Two Feature-Length Episodes
Featured image: Russian Doll. (L to R) Natasha Lyonne as Nadia Vulvokov, Ephraim Sykes as Derek in episode 202 of Russian Doll. Cr. Courtesy of Netflix © 2022