Oscar-Nominated "The Power of the Dog" Editor Peter Sciberras on Building Unbearable Tension
Jane Campion's tense, character-driven Western, The Power of the Dog, is a critical favorite and Oscar frontrunner. The film's vast landscapes (shot in New Zealand, much to the chagrin of actors not involved with the movie) are a backdrop to a slow-moving family melodrama: sweet and earnest George (Jesse Plemons) marries widowed Rose (Kirsten Dunst), bringing out the worst in Phil (Benedict Cumberbatch), George's volatile, curiously standoffish brother. 
The brothers are also partners in a successful ranch, and Phil suspects, incorrectly, that Rose is only after their money. He belittles her, driving her to clandestine alcoholism while tormenting her son, Peter (Kodi Smit-McPhee), whom he deems overly weak and effeminate. But a connection between Phil and Peter, a medical student, unexpectedly begins to sprout, even as Rose's relationship with her churlish brother-in-law further sours. 
Based on a 1967 novel by Thomas Savage, The Power of the Dog has been a hit for Netflix in terms of both household streaming and making the annual top-ten lists of dozens of critics, and the film is a worthy follow up to Campion's last hit, the subtle crime drama Top of the Lake. Working together on this quiet Western, Campion was "incredibly collaborative and she also totally understands her material in a way that is incredibly impressive, so it was a total joy," Oscar-nominated film editor Peter Sciberras (The King, War Machine) told us. We got to speak with Sciberras about the stunning setting, building the film's tension in the editing room, and the fun of cutting awkward set pieces.
How did the landscape inform the editing process?
We do use a few landscapes, but it was so entwined with the coverage of the characters, which was a beautiful way of framing the film amongst these epic hills and really vast fields. It was such a perfect location. I know Jane and Ari [Wegner, the film's cinematographer] spent so long scouting that region and looking to find a place where you could look in any direction and not see anything. There was barely a building that had to be painted out, so it was kind of a perfect place in the world to film it. Jane's just so incredible at framing characters in a landscape. I don't think I've quite met anyone else who reacts to landscape in the same kind of emotional way. She really feels the atmosphere of a place in an amazing, singular way. It was just a joy for me to work in that world, her world, essentially. Jane's films are all about atmosphere and feeling and character. A lot of the job in the edit suite is reacting to what Ari and Jane had done and making the most of that.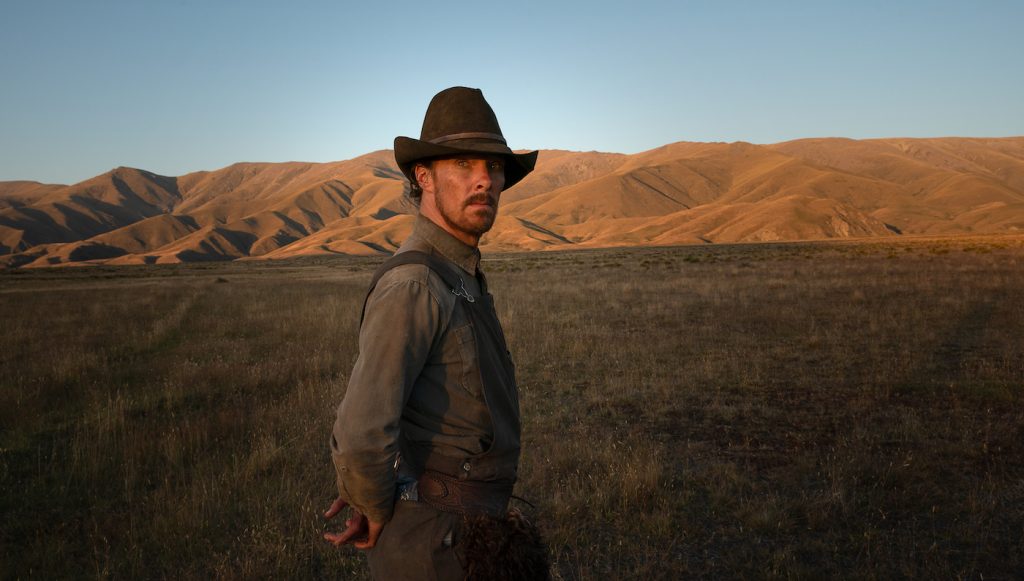 When we get up and close with this group of characters, there are scenes, like the dinner party in chapter three, which are exquisitely awkward. Those must have been interesting to edit. 
I mean, Jesse Plemons is maybe the master of awkwardness. His material is so fun to cut. And it was really important to the story that these two characters were relying on Phil to be their charming, gregarious ranch-owner, because that's not George's role and never has been. So the awkwardness was not only fun but really crucial to show they're relying on Phil to save the day with the governor. Even though Phil doesn't want to be part of that world, necessarily, he's very good at it, and George is not. And the sauce bottle moment is one of my favorite parts, when George reads the sauce bottle to break the ice with Rose when he first arrives.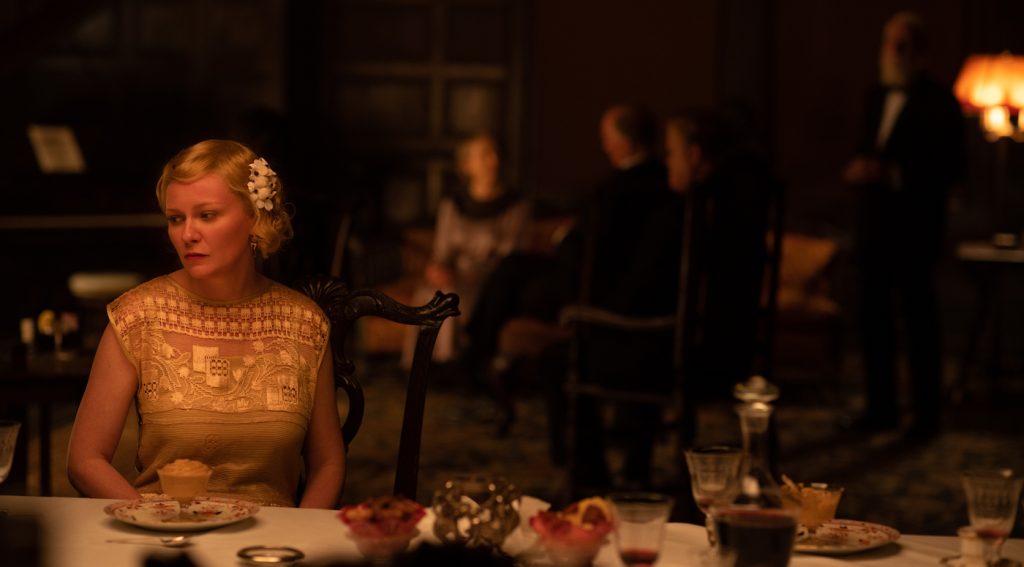 Were the chapters on the page, or did they come in later?
That came in maybe halfway through the edit. It was kind of in the script. There was a sense there were breaks. And you could definitely get a sense of the source material, the novel, in the way the script was structured, but putting the chapters in gave you a really concrete way to communicate to the audience okay, we're switching views, we're switching gears. For me, as the person responsible with Jane for the structure, it felt like a real turning point in the edit, where the second they went in, you could feel the film just totally embraced them. It really helped you with the amount of time that had passed, being in a new character's point of view. It just allowed you to accept it as an audience a little easier, since it's structurally quite an ambitious film. It also helped in crafting these beautiful peaks in tension. Every chapter ends on a high. One of them is Phil with the horse before we meet Rose with Peter in the boarding house where he's going to school. It's these peaks of anger, or Rose having her first drink at the dinner party after a total disaster. It's just created these real cliffhangers. You could feel that the audience would be searching for where they were and wouldn't be just as happy to go with what came next.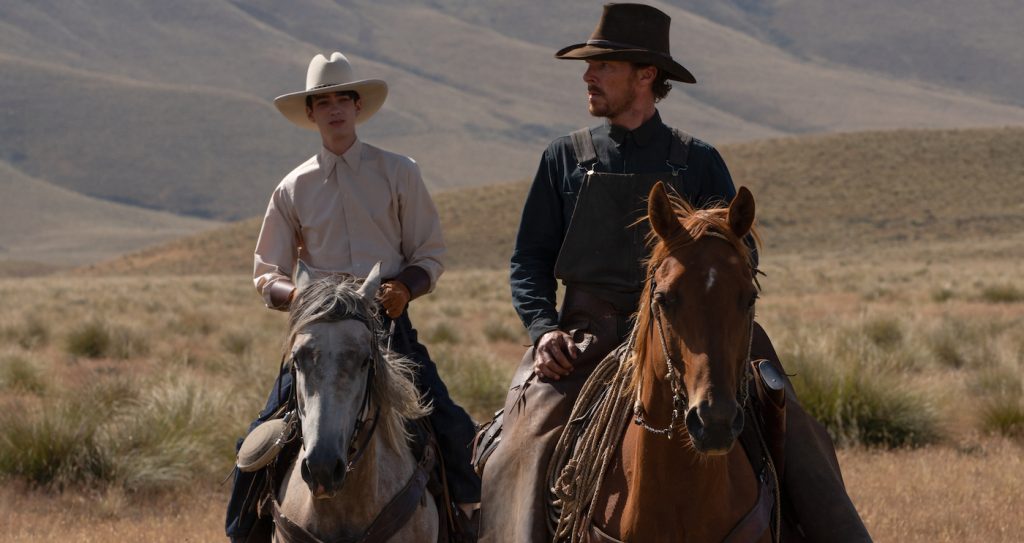 Did you read Thomas Savage's original novel, by the way?
I kind of make a point not to read it, just to deal with Jane's interpretation of it, and not be filling in gaps or anything like that. Too much information can be bad for an editor.
How did the pacing of the film affect the editing process?
Jane and I talked all the way through about being really economical with the film and not letting the characters lead the story, and not trying to force it too much. So when there was an amazing internal landscape happening for a character, we felt like we could spend the time and just really get close to the character, get in their head. There are certain shots of Phil on the bed, listening to Rose and George next door for the first night, and that's a long close-up, which is not that common these days. It's quite a minimal film in that way. We really wanted to give the characters the space to be known, to strip back layers, and slowly reveal them. It felt like the pace was such a huge part of that. We never felt like we wanted to rush. Although Jane always talked about momentum building, it was more an emotional momentum and a kind of ratcheting of tension and expectation, rather than a literal cutting faster kind of momentum.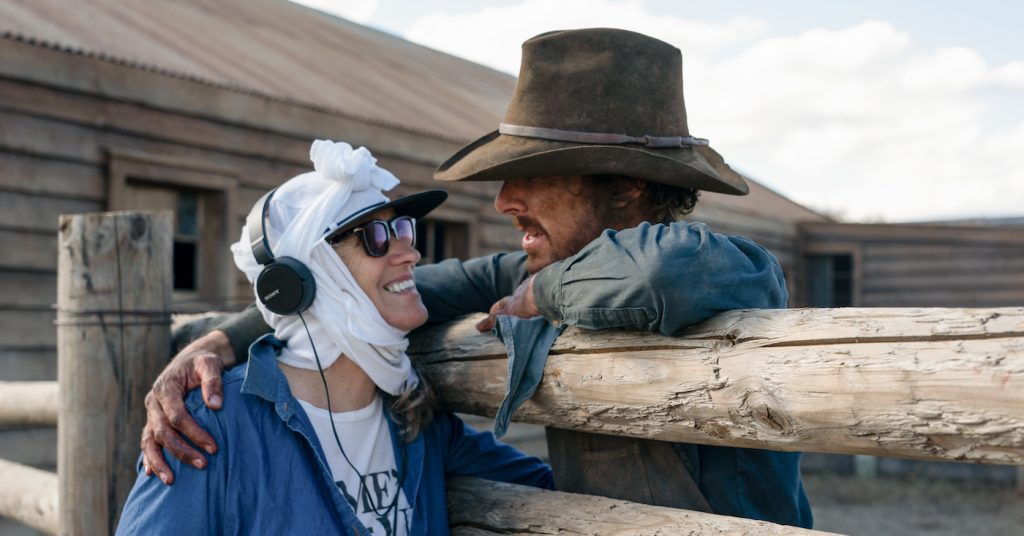 It must have been interesting working to build the tension in this film because it often seems like it was about making the audience be a little patient. 
Yeah, absolutely. And the anticipation is where the tension comes from, both the anticipation of the threat of violence with Phil's character and the anticipation of a first kiss. It was all about prolonging these moments that were imbued with this inherent human tension and just sustaining them as long as we could and reveling in these moments. The barn scene at the end is probably one of my favorites for that reason. On the other hand, the banjo-piano duel is another one and a far different kind of tension. The tension is coming from so many places in this film, which I think is quite rare. It goes from a threat kind of tension, more in a psychological thriller way, to a romantic tension, a sexual tension, which is a whole different feeling. The way that morphs and changes, and it both happening at the same time for quite a lot of the film, it was beautiful to play with.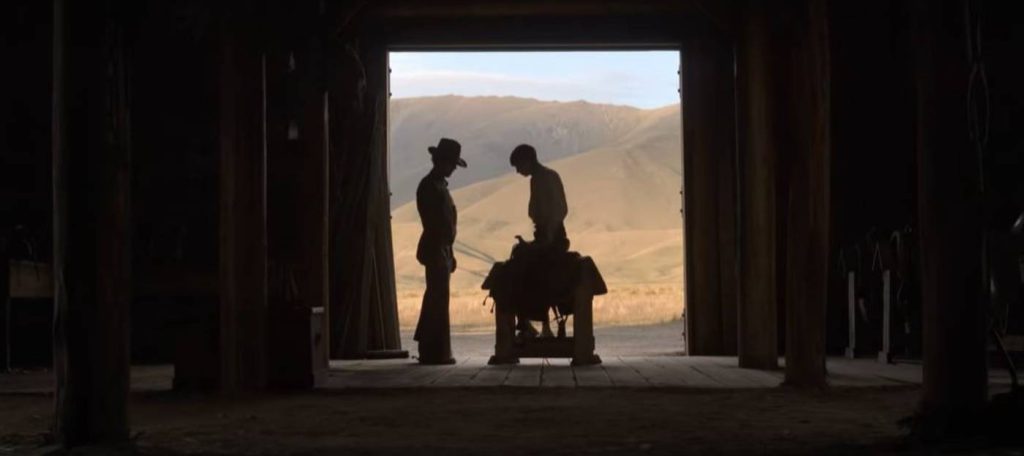 For more on The Power of the Dog, check out these stories:
"The Power of the Dog" Costume Designer Kirsty Cameron on Highlighting Harsh Beauty
"Power of the Dog" Cinematographer Ari Wegner on Finding the Light in Jane Campion's Mythic Western
Featured image: THE POWER OF THE DOG: BENEDICT CUMBERBATCH as PHIL BURBANK in THE POWER OF THE DOG. Cr. KIRSTY GRIFFIN/NETFLIX © 2021