"The Power of the Dog" Costume Designer Kirsty Cameron on Highlighting Harsh Beauty
There's a Japanese film from director Hirokazu Koreeda titled Shoplifters about a family that goes to great lengths in order to survive. It sneaks up on you and pulls you in such a profound way that by the end you're left craving for more. It's an extraordinary film that is brought together, in part, by the creativity of those behind-the-scenes who shaped a deep, realistic environment that allows viewers to comfortably sink into the world. The Power of the Dog from writer-director Jane Campion resonates in the same way for its slow-burn and masterful artistry.
On its dusty surface, the tale is a Western love story where Phil (Benedict Cumberbatch) and George (Jesse Plemons) are two brothers who own a thriving Montana ranch, and much to Phil's disdain, George falls for and marries Rose (Kirsten Dunst) and she moves into their home with her son Peter (Kodi Smith-McPhee).
Underneath, however, whips a devilish psychological thriller with layers of complexity whose characters slowly unveil a new side to them. Phil, a hard-headed rancher who taunts Rose at every turn is hiding a telling secret, and Peter, a boy that can be pushed over by the slightest of wind, will do anything to see his mother happy – even if it means contemplating the unthinkable.    
Campion developed the script from the 1967 novel by Thomas Savage of the same name, which is set in Big Sky Country during the 1920s. Beautifully shot by cinematographer Ari Wegner, the South Island of New Zealand stands in for the warm, alluring landscapes of Montana, and production designer Grant Major brings us into the modest locations with period aesthetics. Adding further depth to the peculiarities of the characters are the costumes designed by Kirsty Cameron, a New Zealand native whose work includes Slow West, which also stars Kodi Smith-McPhee, and Whale Rider, where she won best costume design at the 2003 New Zealand Film and TV Awards.
For Cameron, the book and script provided "a strong sense of character" and gave plenty of details to what they wore and how they wore it. In creating each look, the costume designer and director spoke about how the characters, and more specifically, Phil and Peter, were seen as idiosyncratic. "Jane wanted Phil to have an iconic-ness to him, and in creating his clothing, a big part was really integrating it with his physicality and making it feel like an extension of his skin," says Cameron. "It's sort of like this animal skin that's sheltered him and allowed him to be this fiercely masculine character that he also wasn't."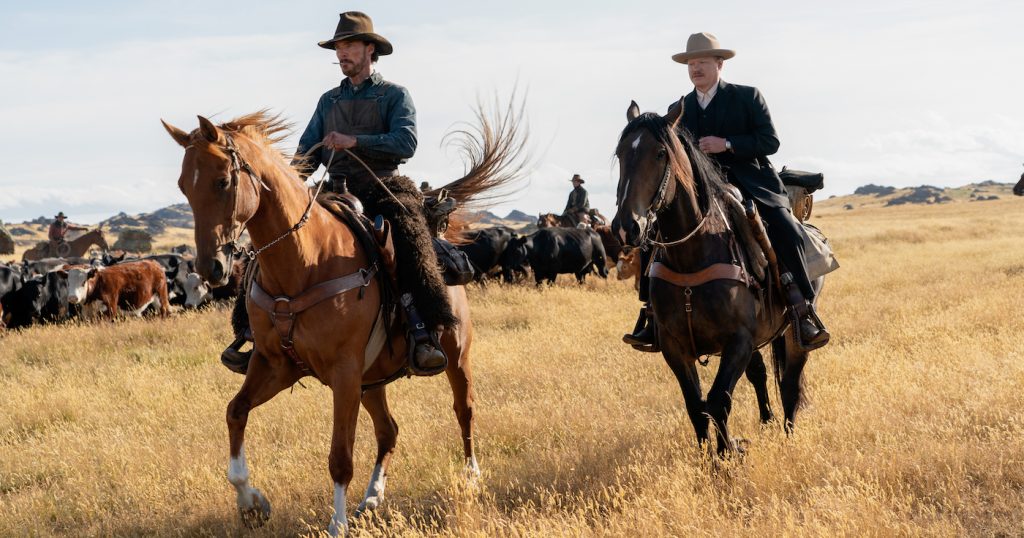 Phil's silhouette is drawn from a quintessential man of the era – a hard-working cowboy who doesn't see the need for a daily shower. The approach was to allow him to stand out and avoid any contrast while adding subtleties and texture. His clothes were made from industrial canvas, cotton and Japanese salvaged denim. Chaps played to his proportion and the intricate detailing of hardware – buckles, rivets, buttons, ropes – was not overlooked. Clothes were beaten down, sanded, and wire-brushed to give them a worn look. Others were dyed and then burned to build a patina of wear and tear. "We had a really amazing costume breakdown artist named Dan Calvert," mentions Cameron. "It's such intense, physical work because it has a three-dimensionality to it. Then it voices the character and the story and how people wore things. All of it required a lot of commitment and energy from everyone involved."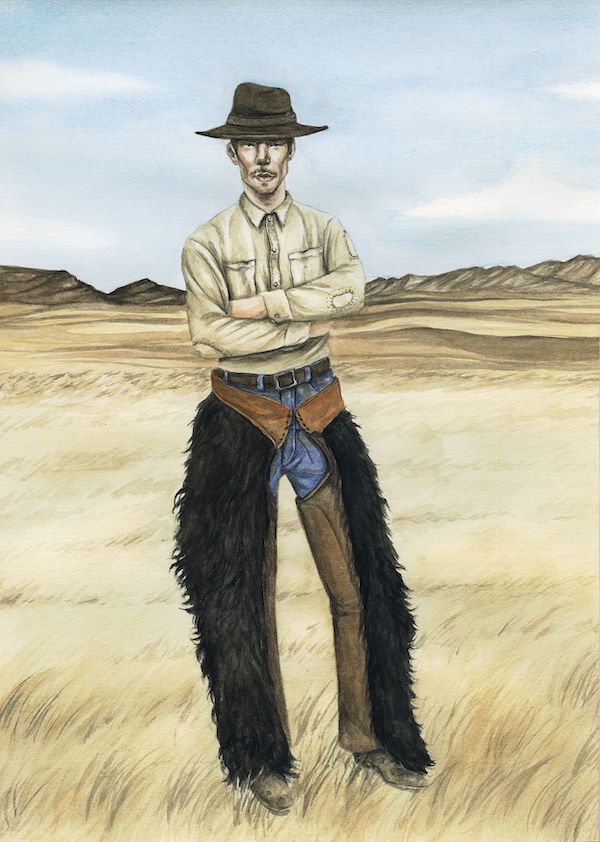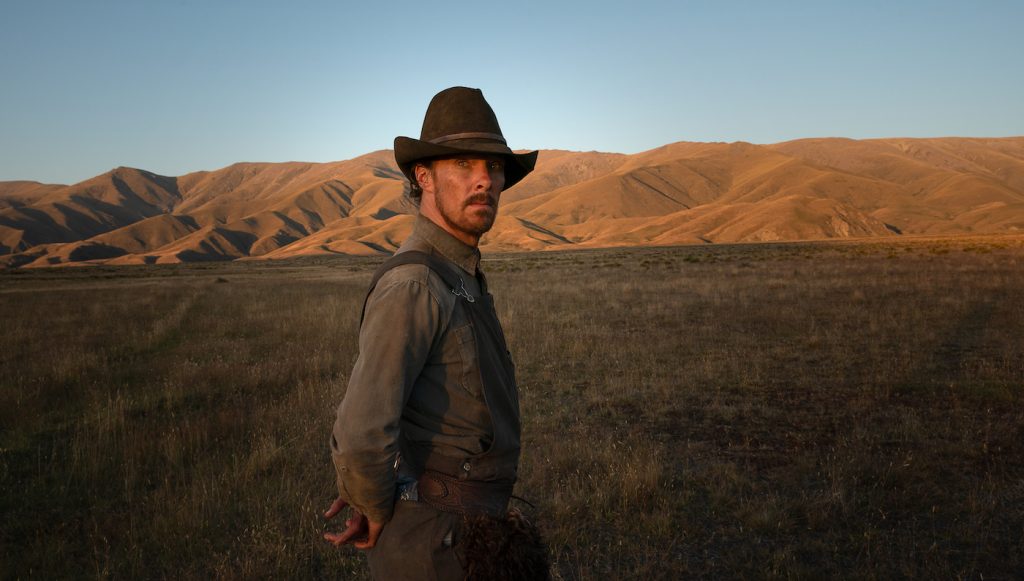 With Peter, the costume designer admits she saw him as "incredibly idiosyncratic" and "very disciplined and focused." "His costumes sort of represent that minimalism and focus that I think he has. He is clean, he is precise and obviously intelligent and a little bit weird," she says.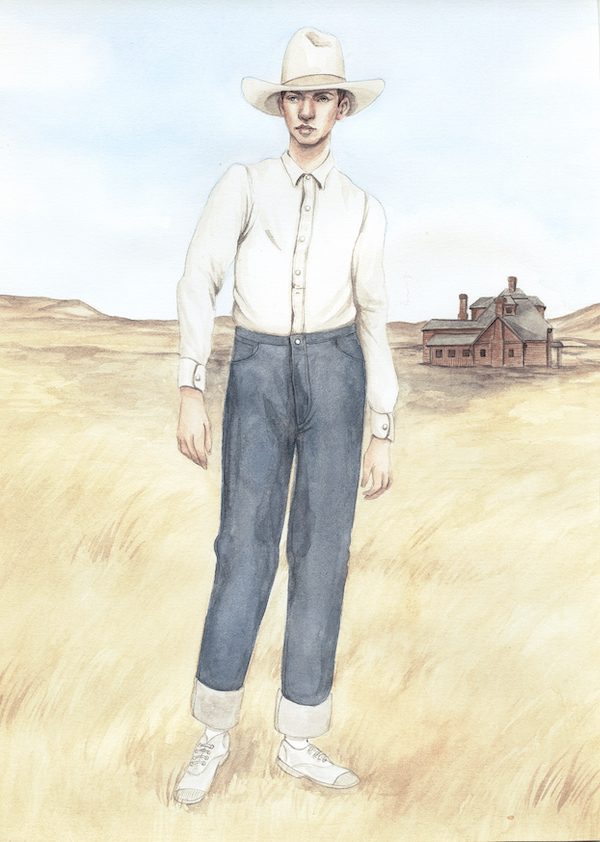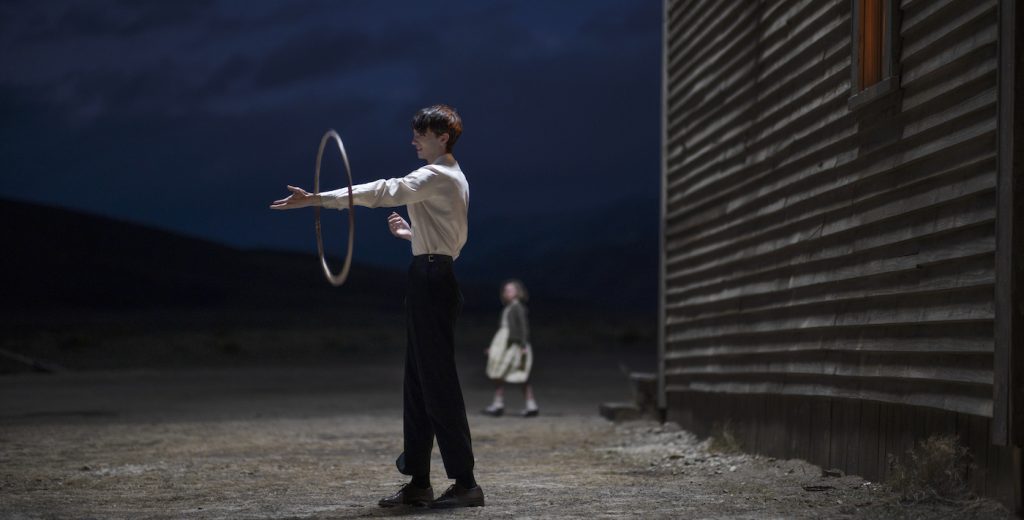 Peter's costumes also echo his father's monochromatic style as he wears his father's old pants and shirts at the beginning of the story. Then, even after Rose gets married and takes him shopping, Peter creates his own modern style based on a version of his father. "There's this intense desire in Peter to be a doctor like his father. There's sort of this exterior minimalism to him that allows his interior complexity to be more present but ambiguous," explains Cameron. "The look leaves a lot of space for it."
The costume department didn't work with an extensive closet either. When production started, outside a few repeats and Rose's lovely dresses, each character was working with "a suitcase wardrobe of a few things." "We only used natural fibers in this film, which was a lot," notes Cameron. "You need to be able to hand over the clothes to the actors and have them feel like they could actually do everything in them they need to do." Limiting the number of repeats allowed the actors to really step into their characters and be familiar with a singular costume.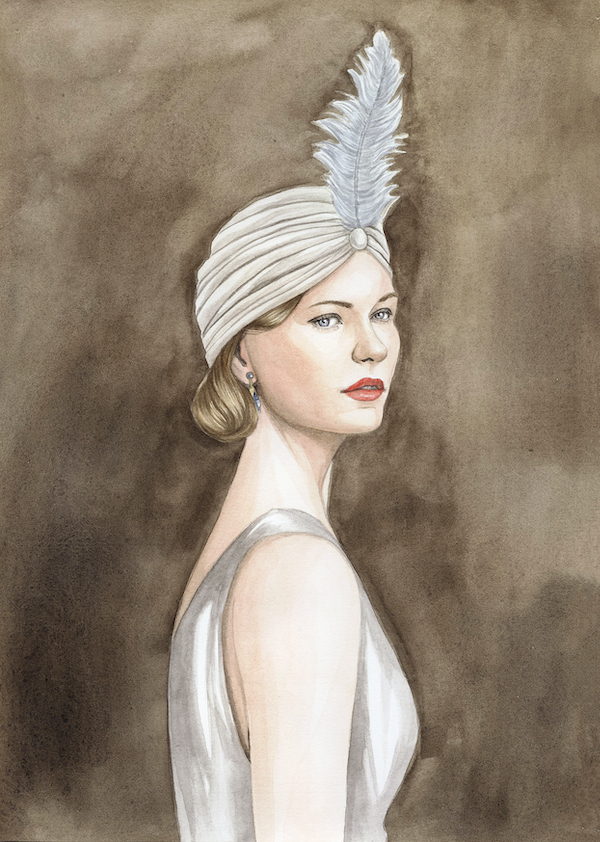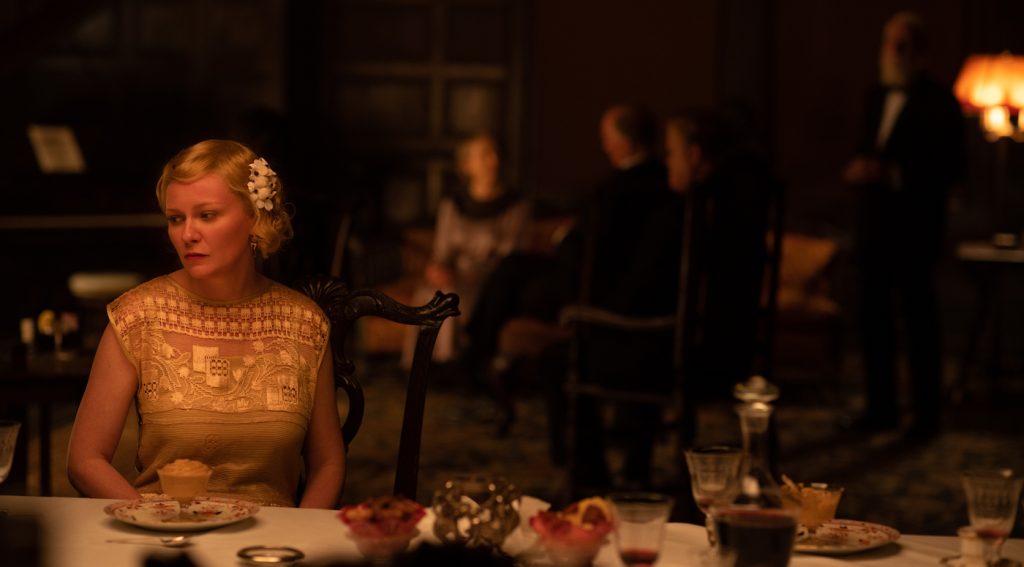 Another critical element to the designs was their relationship to light. Whether it was the exterior world of the landscape or the dimness of the house, cottons were dyed to play to the locations and rooms. Clothes were also made to feel contemporary, whether it was details of a work boot or the style of a pattern – even the right type of shirt collar for Phil and Peter was painstakingly considered.
Throughout the process Cameron felt deeply connected to the project. "Jane really creates this inclusivity where you feel really involved. We all felt we were making the same project and that's not always the case. For me, it was the constant challenge of trusting your instincts."
The Power of the Dog is now streaming on Netflix.
For more on The Power of the Dog, check out these stories:
"Power of the Dog" Cinematographer Ari Wegner on Finding the Light in Jane Campion's Mythic Western
Featured image: THE POWER OF THE DOG: KIRSTEN DUNST as ROSE GORDON in THE POWER OF THE DOG. Cr. © 2021 Cross City Films Limited/Courtesy of Netflix