"No Time To Die" Editor Tom Cross on Cutting to the Chase
No Time To Die gave us an appropriately epic sendoff for Daniel Craig's final mission as James Bond. With ripping action rooted in Bond's emotional journey, unusual for this franchise until Craig became 007, No Time To Die manages to be a breathless, nearly three-hour-long sprint towards the most bittersweet ending in Bond film history. From the riveting opening scene, a flashback that reveals the connection between Madeline Swann (Léa Seydoux) and the film's villain, Safin (Rami Malek) through Italy, Jamaica, Cuba, London, and beyond, No Time To Die offers the Bond enthusiast and the Craig appreciator a saga that moves as swiftly as Bond's beloved Aston Martin.
We spoke editor Tom Cross, who shared duties cutting Craig's swan song with Elliot Graham. Cross discusses the film's massive scope, finding each scene's emotional pulse, and the incredibly tense sequence where James Bond does the unthinkable in a moment of extreme danger—nothing.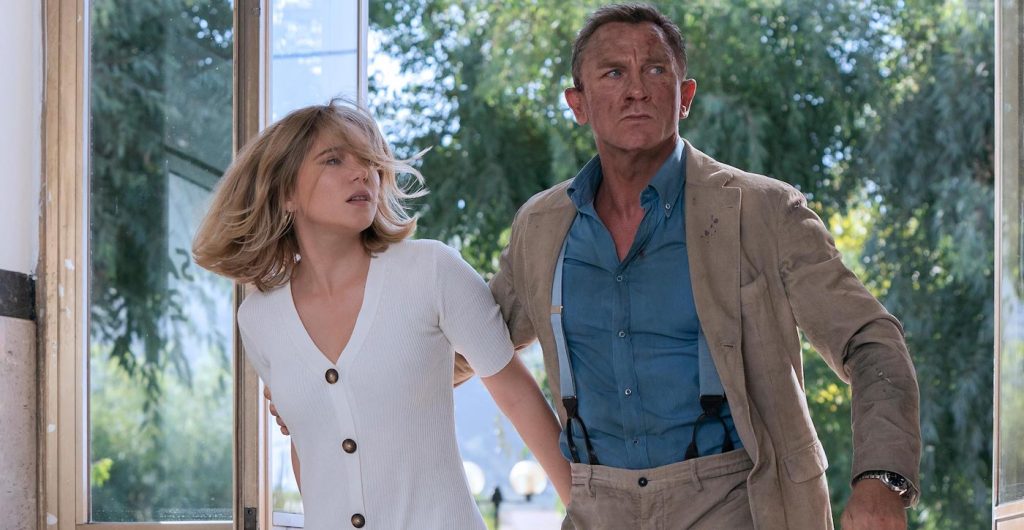 I wanted to start by asking how you and your fellow editor Elliot Graham split your duties?
Elliot is a fantastic editor, I've been a fan of his work for years so it was a pleasure to work with him and share the duties. For a movie of this size you really do need two editors. We'd basically pick scenes as they came in, so whoever was a little bit less busy would jump on whatever the latest stuff was. We might strategize and say, 'You cut the scene leading into this, why you don't take this next scene so you have a whole run,' but we kind of divided it up piecemeal. We'd definitely consult with each other, show each other cuts and get feedback. When you work on these movies with multiple editors, you want to be unified and check your egos at the door.
Were you and Elliot in the same editing studio?
We were both in the same location. During dailies, we had our own cutting rooms just down the hall from each other, but we were at Pinewood Studios where they were shooting primarily.  There was one time when Elliot went on location in Scotland, which was doubling for Norway, to cut with Cary [Fukunaga] and the second unit, but other than that, we were in the same place. We both went to Matera, Italy. We both did a little bit of everything, action scenes, drama scenes, you name it.
This film was truly epic. How did the scope of the film and the fact that it was Daniel Craig's big sendoff shape your work?
On a Bond movie, of this scope and size, you definitely need to be close to the camera. Also, it was important for us to be close to the shooting so that meant having our editing room at Pinewood so we could bring rough cuts to Cary on set. That's why we wanted to go to Italy so we could follow him very closely and be there to advise. To be sounding boards in terms of what might make these scenes work, what might make them interesting.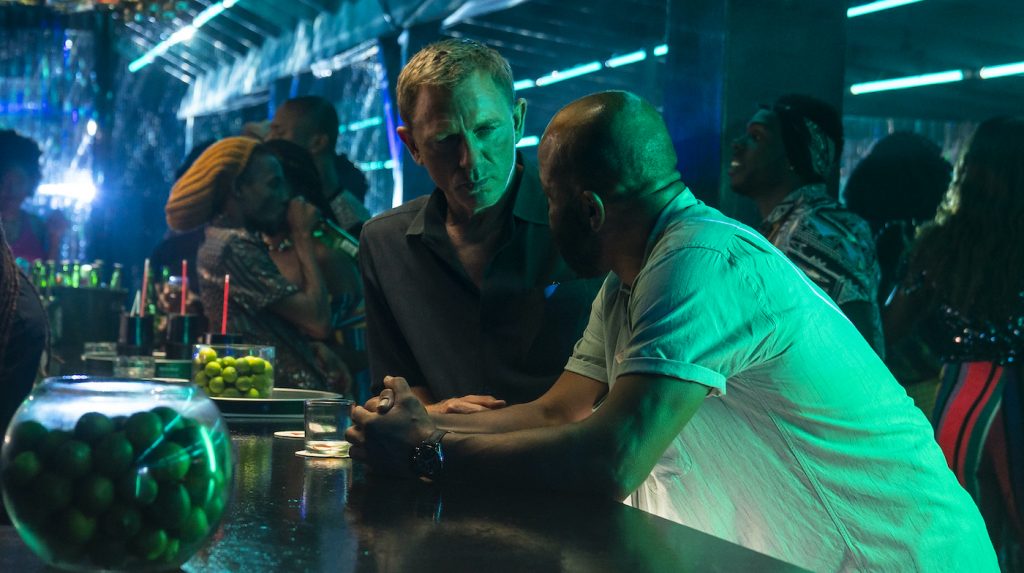 So you're editing basically from day one of filming?
What you really want to have is a first cut of the film done very shortly after they wrap so you can hit the ground running with the director. For No Time To Die, with all these locations and multiple units, sometimes you're shooting action scenes several weeks or months apart, so you really need to piece it together as you go so you see what pieces you need. For example, we had a big challenge when Daniel Craig suffered an ankle injury and we had to rearrange the shooting schedule. So some of the action scenes that were planned were shot weeks or months later, so it was really important to piece these sequences together so Cary could see what was missing and what was needed. I think it's always beneficial to be cutting while shooting so you can spot potential challenges as you go along.
Do you remember the scene when Daniel got injured?
I think it was the escape from Cuba scene. It's funny because I think Daniel hurt his ankle not really during a major action moment, but when he was jumping down from the dock to get on a seaplane. I think he landed on it incorrectly. I don't think it was a major stunt.
Speaking of stunt sequences, what's the key to cutting those so that they're maximally impactful?
As an editor, we're always somewhat reactive. In other words, you react to the performances you get, the footage you get. We come along at that part of the process as opposed to being there beforehand. What was different about this movie was, because of shooting with multiple units, and because they had to shoot action scenes over certain spans of time, finishing weeks or months later, it gave us an opportunity as editors to start suggesting things ahead of the camera. A big thing with this movie is we always knew the action had to be propulsive, keep the pace going, but what was really important was the character and the emotion.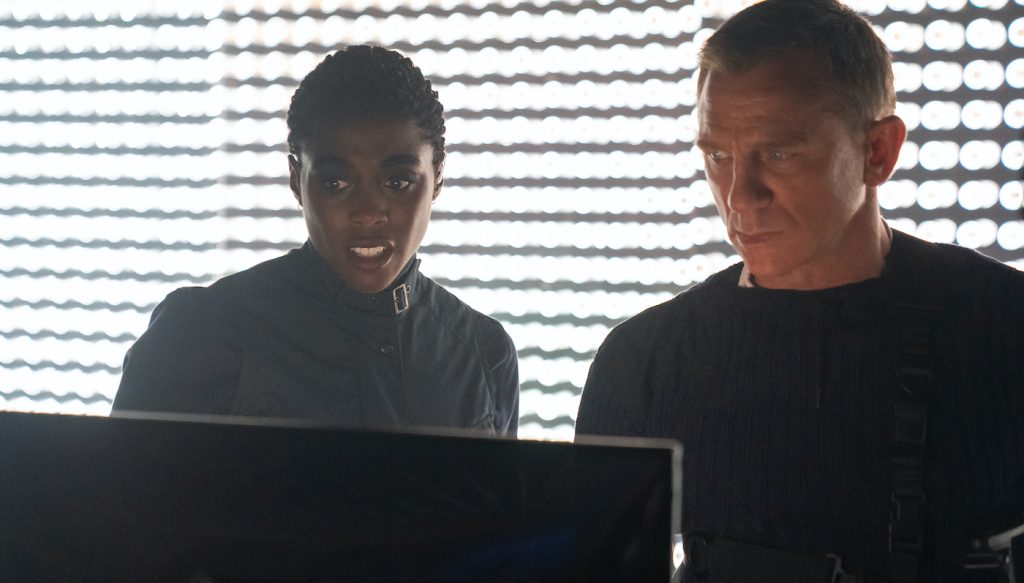 How did you juggle the action with keeping sight of Bond's emotional journey?
Early on when we started cutting, producers Michael Wilson and Barabra Broccoli came to the cutting room and the biggest thought they left with us was to make it emotional. They knew that we'd instinctually make the action propulsive and exciting, so the reminder was to not leave out the emotion. I think that's what makes this movie unique and what makes Daniel Craig's Bond movies unique. If you go back to the very beginning at the old movies, the audiences might wonder what happened to Bond after or in between a scene? What is Bond really like? Something that Michael Wilson, Barbara Broccoli, and Daniel Craig set out to do was to say, 'Let's make a fully fleshed out character, and show you what happens after Bond kills a man.' What does he do? That's where you lean into Bond washing the blood off or lean into Bond having to pour a stiff drink after he's just dispatched two or three people in a story. Along those lines, No Time To Die continues to lean into this emotional component that's a hallmark of Daniel Craig's James Bond.
Did director Cary Fukunaga have any referents for what he was attempting to do?
A kindred spirit movie is On Her Majesty's Secret Service. That's a movie Cary referenced and it was a very important one, especially because both that film and No Time To Die have to do with loss. In the case of the old movie, that's just a peek into an emotional aspect. Something happens at the end of the movie, Bond's wife dies, and we get a peek into that pain. That pain was something that was very important for us to lean into.
There's definitely a sense of gravity and weight to the action sequences in No Time To Die that propel us to the bittersweet ending.
Yes, for example, look at the car chase with the Aston Martin in Matera. In another movie that would be a propulsive, fast-action scene. In this story, Cary really wanted to luxuriate in the scene at the cemetery where Bond goes to say goodbye to Vesper at her grave and ask for forgiveness, so then when the bomb goes off we move into this different mode, the betrayal part of the story. That whole chase, fleeing with Lea Seydoux from the hotel, we really thread in this idea that he's been betrayed. So by the time we get into the sequence we call donut square where the car is cornered and being hailed with bullets, Bond chooses to be inactive because he's in such pain. When he finally relents, it's really a moment where he weaponizes his pain. These are aspects you don't normally get in an action movie, and I don't think you got that in a lot of Bond movies before Daniel Craig's tenure. We linger on shots, especially when the car's being shot up. We linger on Léa Seydoux squirming as the bullets are hitting the car. The longer you pull back the rubber band, the more impactful it's going to be. But of course, you have to know when let go.
For more on No Time To Die, check out these stories:
"No Time To Die" Costume Designer Suttirat Anne Larlarb on Building the Apex Tuxedo
"No Time To Die" Costume Designer Suttirat Anne Larlarb on Dressing Bond's Allies & Adversaries
Ticket Pre-Sales For "No Time To Die" Are Biggest Since "Avengers: Endgame" in U.K.
Featured image: James Bond (Daniel Craig) and Dr. Madeleine Swann (Léa Seydoux) drive through Matera, Italy in NO TIME TO DIE, Credit: Nicola Dove. © 2019 DANJAQ, LLC AND MGM. ALL RIGHTS RESERVED.