C-3P0 Actor Anthony Daniels Teases Fussy But Heroic Droid's Return to "Star Wars"
The last time we saw C-3P0 (Anthony Daniels) in action, he was playing a crucial part in saving the galaxy in Star Wars: The Rise of Skywalker. In J.J. Abrams's trilogy capping film, C-3P0 allowed his entire memory bank to be erased in order to rewrite his code so he could translate the Sith language. The fussy, nervous droid stepped up when it mattered most, and even Poe (Oscar Isaac) had to begrudgingly accept 3P0's heroic sacrifice. And luckily for the protocol droid, his good pal R2-D2 was able to restore his memory and return him to himself.
Well, it looks like Daniels isn't done playing everyone's favorite multilingual droid (the dude speaks more than six million languages!), as he took to Instagram to reveal himself in a motion-capture suit with a caption that reads, "Finally, a new suit — that fits!" Daniels posted the photo from Ealing Studios, where he's busy reprising his iconic role as C-3P0 for a new Lucasfilm project.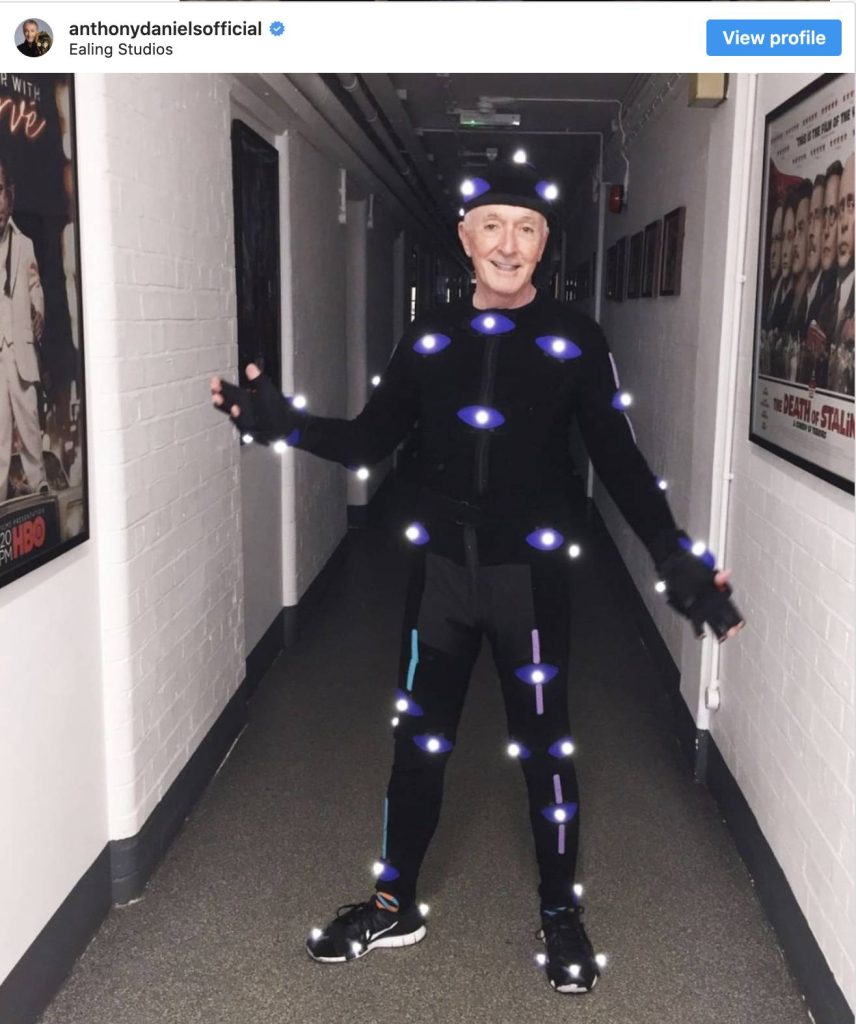 The likeliest project Daniels has suited up for is the upcoming animated series Star Wars: A Droid Story. The series was announced back in 2022 and is focused on an epic mission between the droid best friends we've known and loved since the late 1970s, following C-3P0 and R2-D2 on a secret mission.
Daniels has played C-3P0 in 11 Star Wars films, including every episode of the "Skywalker Saga." While it's likely his Instagram post is teasing his role in A Droid Story, considering he's the most tenured Star Wars actor of them all, don't be surprised if C-3P0 pops up in an upcoming Disney+ series, too. Say, Obi-Wan Kenobi?
For more on Star Wars, check out these stories:
"The Book of Boba Fett" Episode 2's Major New Villains, Easter Eggs, & Coolest New Character
New "Star Wars" Disney+ Series "The Acolyte" Eyeing Amandla Stenberg For Lead
A New "The Book of Boba Fett" Teaser Reveals the Millennium Falcon & More
The Trailer For "Star Wars: Visions" Reveals Franchise's First-Ever Anime Films
Featured image: Anthony Daniels is C-3PO, John Boyega is Finn and Oscar Isaac is Poe Dameron in STAR WARS: THE RISE OF SKYWALKER. Courtesy Lucasfilm/Walt Disney Studios