"Spider-Man: No Way Home" Co-Writers Talk Villains, Peter Parker & Changing the Script
Reviewers raved, Twitter went berserk with anticipation and spoilers went (mostly) unleaked as Spider-Man: No Way Home hit theaters this past weekend, making box office history in the process. Third in the trilogy of Tom Holland-headlining Marvel films directed by Jon Watts, No Way Home picks up where Far From Home left off 18 months earlier, with Peter Parker trying to cope with the consequences of vengeful Mysterio (Jake Gyllenhaal) revealing his secret superhero identity to the world.
Shot under Pandemic conditions, No Way Home filmmakers did their best to keep their own secrets about the all-star line-up of characters from previous Spider-Man movies who reprised their roles in No Way Home. One fail: Alfred Molina's Doc Ock from 2004's Spider-Man 2 was supposed to be a surprise but wound up in the trailer after fans leaked photos of the actor in Atlanta, where much of the movie was filmed.
Chris McKenna and Erik Sommers, who scripted all three Tom Holland Spider-Man movies, spoke to The Credits from their home base in L.A. McKenna and Sommers offered spoiler-free details about backing themselves into a corner with their Far From Home screenplay and explain how their TV background prepared them for the rigors of re-writing a costly movie on the spot.
No Way Home has a 94 percent Fresh Rotten Tomatoes rating. Fans are going crazy. After all the challenges of the past year and a half, it must be gratifying to see so much excitement around the movie you wrote?
Erik: Yes, it's very gratifying. This was a hard movie to make, technically speaking, drawing together all these characters, and also just because of everything that we've all been through with the pandemic.
You spoke to The Credits right after your second Spider-Man movie opened, when you talked about collaborating with the Marvel brain trust to figure out that film's must-have elements. How did you arrive at the building blocks for this one?
Chris: The first thing we had to deal with is that we had written ourselves into a corner at the end of Far From Home with Spider-Man's secret identity being revealed to the world by Mysterio. So we had that as a starting point: how will Peter Parker deal with that [revelation]. And where would we go from there? There were a lot of conversations, a lot of different routes until the idea of the multiverse was opened up to us and made available as something we could play around with.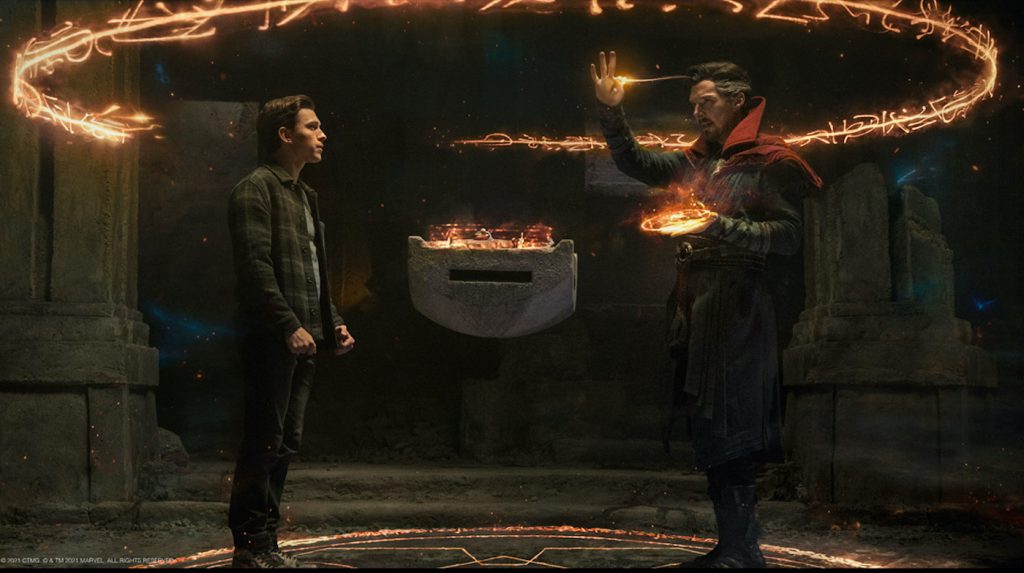 Starting with Peter Parker freaking out, you then pivoted the storyline toward Dr. Strange (Benedict Cumberbatch) who catapults the story into this wild second act. Where did that twist come from?
Erik: It's an interesting question. In every movie, but especially with these Spider-Man movies, you're showing the repercussions from the one before. You want to set things up, but then you need to get the plot going and figure out where the journey is going to take us. In general, you end up with more Act One than you want, but you also know you've got to get the train rolling. This one was no exception.
Chris: Since Peter Parker's in the MCU, he turns to someone he thinks might be able to put the genie back in the battle. Maybe magic can help because his life is such a mess. But the magic solution makes everything worse.
Erik: Yet again. Because Peter is someone who is either falling into the garbage or accidentally dumping garbage on himself and then he has to get out of that problem.
Chris: That's who Peter Parker is.
Erik: It's about "I'm a teenager and if I could just go off to college with my girlfriend and my best friend, I would be happy." But the other half of his life is being a superhero and everybody knows it. Peter Parker's trying to have his cake and eat it too but he ends up with cake all over his face.
Chris: A multiverse cake.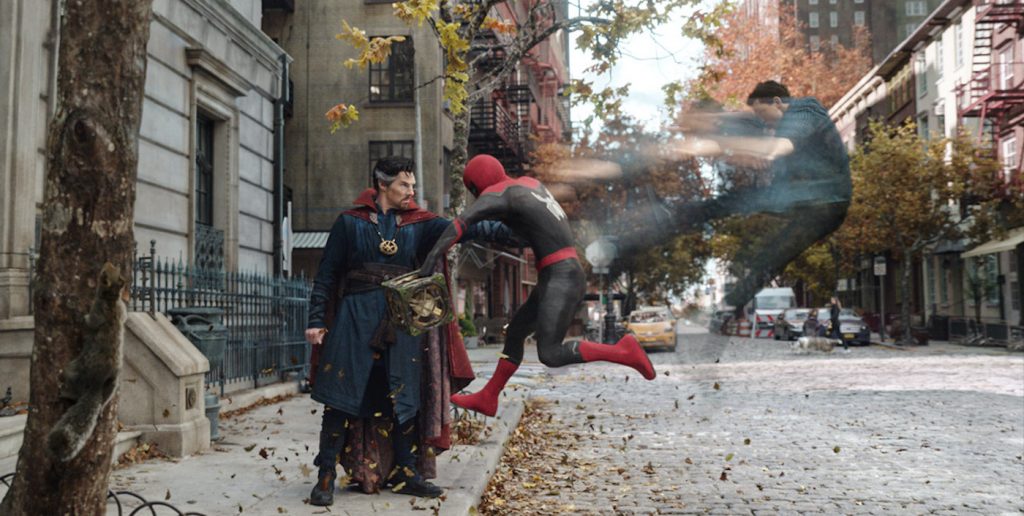 All over his face. So Dr. Strange's spell attracts villains from the previous seven Spider-Man movies. It's one thing to write scenes for all these juicy characters, but it's another thing entirely to get the actors on board. What was it like scripting sequences for actors who might, or might not, say "yes" to returning to the Spider-Man fold?
Erik: We always try to write up to our villains. It's what we tried to do with Vulture and Mysterio in the first two, so when we knew we'd be using these villains [from earlier Spider-Man movies], we wanted to do them justice, please the fans and not get anyone upset with us for the way we treat one of their beloved villains.
Chris: You feel all of that when you're writing [the scenes] and you know you've got the person. But it's even weirder if you're not sure [about the casting]. There's this whole extra added element of danger where it's like "Wow, this [scene] will really hit the sweet spot but we don't know if it will actually be possible." If an actor decides they don't want to do the movie, then what? Then we have to figure out a backup plan. Like, who else would be able to provide this element of Peter's journey in the right way? Because if that [casting] falls through, we have to think up a whole new thing to shift Peter's attitude and move him along in the story.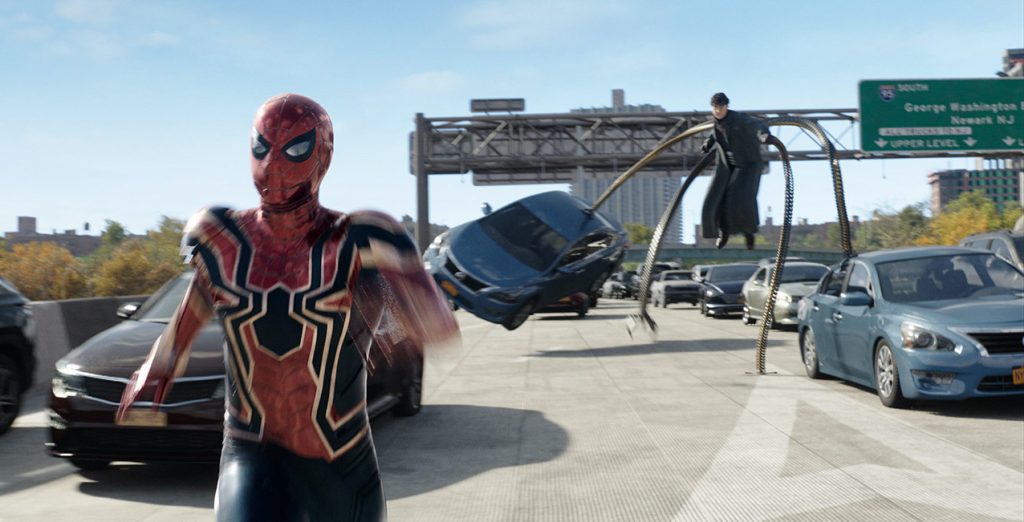 You say you need to "write up" the villains. I can kind of guess, but what exactly does that mean?
Erik: I got that from Chris. I'll let him explain.
Chris: It means trying to elevate the character to make them the best they can be, rather than dumbing them down.
Erik: One of the many smell tests that we run things through is, "Does this make the guy look dumb? Would he really do this thing when Peter Parker does that thing?" That's what we ask ourselves because the more respect you have for the villain, the more respect you have for the hero when he ultimately overcomes him. If your villain doesn't seem smart or clever, it's not going to resonate as much when your hero goes against him.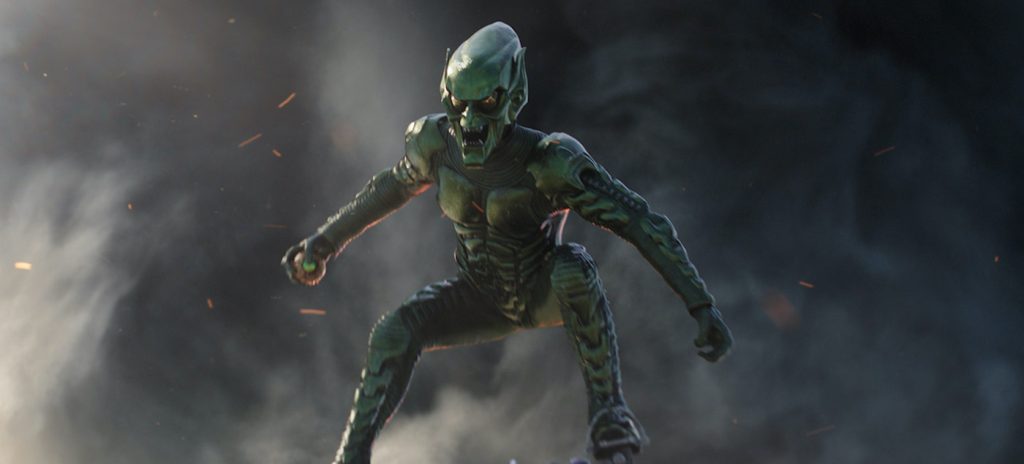 This installment of the trilogy finally reprises that great line "With great power comes great responsibility," spoken here by Peter Parker's beloved Aunt May (Marisa Tomei). Were you keeping that line in your back pocket to lend power to the finale?
Erik: The creative team knew that this iconic phrase from the comic book had been used in the other two series with Tobey Maguire and Andrew Garfield. It had such resonance, we wanted to find a place where we could imbue it with meaning. Because it's been used so many times, there's a great responsibility in using that line so that it comes from a place that felt real and fresh.
It's been reported that No Way Home began production without a finished script. Tom Holland told GQ that he didn't know for sure what the third act was going to be when filming started. Of course, the ending of this movie wound up being the thing everybody's been raving about. So first of all, are those reports accurate?
Erik: I don't remember exactly but I will say that we were always re-writing.
So what's it like being in the hot seat, revising the script as you go along?
Erik: Coming from TV, Chris and I are used to writing a lot. Working on a TV show, you break stories for episodes down the road, you re-write episodes that are shooting next week, you run back and forth to the set tweaking dialogue for the show that's shooting right now. So it's in our DNA to do that kind of thing. It can be very exciting, it can be stressful, but I think the key to the success of these [Marvel] movies is that you just keep working to make it better. You can't get complacent. You just keep trying to make the best movie you can.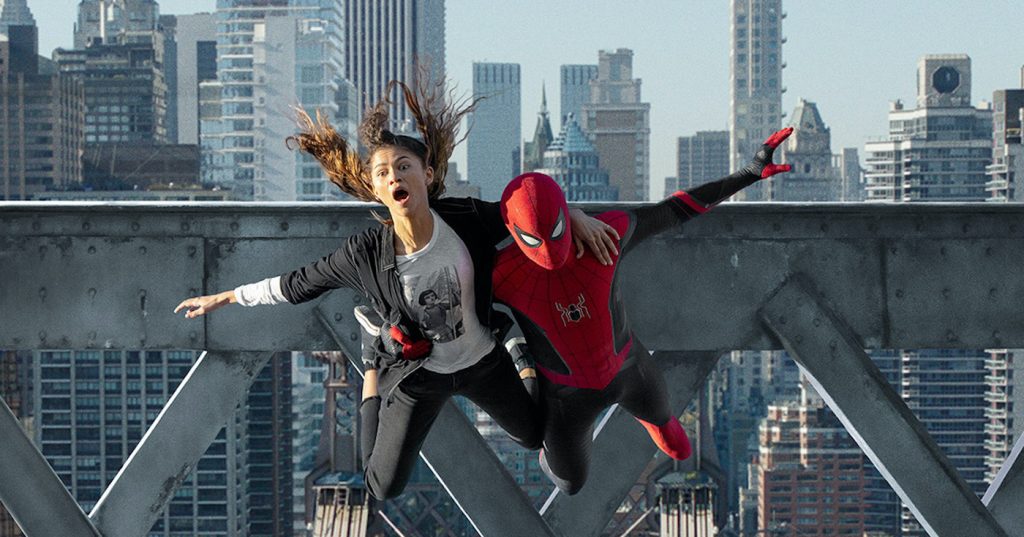 For more on Spider-Man: No Way Home, check out these stories:
"Spider-Man: No Way Home" & The Character Sharing Deal That Lets Spidey Swing From Sony to Marvel
"Spider-Man: No Way Home" Review Round-Up: Most Thrilling Marvel Film Since "Avengers: Endgame"
New "Spider-Man: No Way Home" Footage Gives Glimpse of Green Goblin's New Suit
"Spider-Man: No Way Home" Snags Record Advance Ticket Sale
A New Spider-Man Trilogy Starring Tom Holland is Happening
Featured image: Spider-Man (Tom Holland) in "Spider-Man: No Way Home." Courtesy of Sony Pictures.