"Last Night in Soho" Costume Designer Odile Dicks-Mireaux's Sinisterly Swinging Style
At the beginning of Edgar Wright's thriller Last Night in Soho, budding fashion student Eloise (Thomasin McKenzie) is living with her grandmother (Rita Tushingham) in Cornwall, wearing clothes she made herself and experiencing visions of her dead mother (Aimee Cassettari), a situation she and her grandmother seem to agree is just a part of who she is. But an acceptance to the London College of Fashion pulls her away to city life, full of lecherous taxi drivers and snotty roommates. Escaping the latter, introverted Eloise moves into a bedsit run by Ms. Collins (Diana Rigg, in her final film role) who keeps strict rules in her dark, unrenovated London home but otherwise mostly stays out of her young tenant's way.
The trouble comes at night, when Eloise dreams of Sandie (Anya Taylor-Joy), and in her sleep becomes one with this bubbly, bouffanted aspiring singer eager to make her way in the London nightlife scene of 1965. At first, it's a lot of fun — daylight Eloise is obsessed with the 1960s, anyway, and she's eager to tuck herself in at her bedsit and plunge into Sandie's world, where she mirrors the other woman's outings to the Café de Paris and her flirtation with a talent booker, Jack (Matt Smith). But Jack turns out to be a pimp, not a manager, whom Sandie can't escape. As it turns out, neither can Eloise.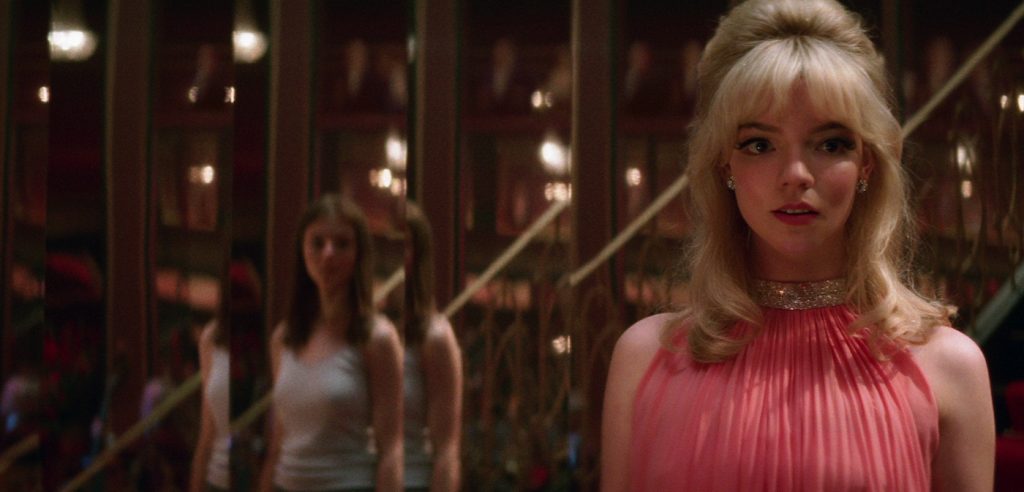 The two women slowly meld into one, with Eloise dying her hair blonde and adopting a look that mimics Sandie's, casting off her homemade looks for more sophisticated pieces, like a white mackintosh and a knee-length black lace dress. Both of these 1960s-era silhouettes are a nod to Sandie's style, but costume designer Odile Dicks-Mireaux tucked other hints of the women's convergence into the film's costuming. "For instance, after the first time she sees Sandie, we then see Eloise in the arts college in a pink shirt, so it's a little thing going on there," Dicks-Mireaux said, while on one of the film's chief male characters (no spoilers, but keep an eye out) the same pocket-handkerchief appears on both his younger and older self. Meanwhile, the white mac, which most clearly demonstrates the characters' overlap, wasn't even in the original script. Dicks-Mireaux introduced the idea before shooting. "Chung-hoon Chung, the DP, was a bit more nervous because it's quite hard to light shining white at night, but he went with it. He thought it might have some ghostly kind of quality."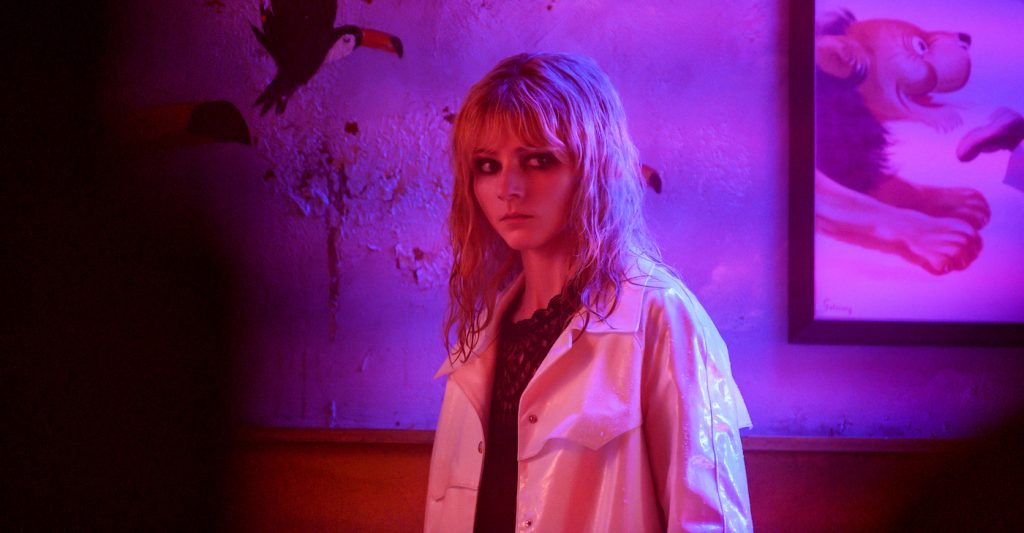 Dicks-Mireaux started the process focused on the film's period elements, looking to movies like Darling, starring Brigitte Bardot, as a reference. The tented, peach-colored dress Sandie wears when we first meet her was built off a vintage paper pattern. "I quite liked the fact that it was a paper pattern and it wasn't a high couture design piece," the costume designer said, "so that she could have bought the pattern and then gone to somebody and said, please make this dress."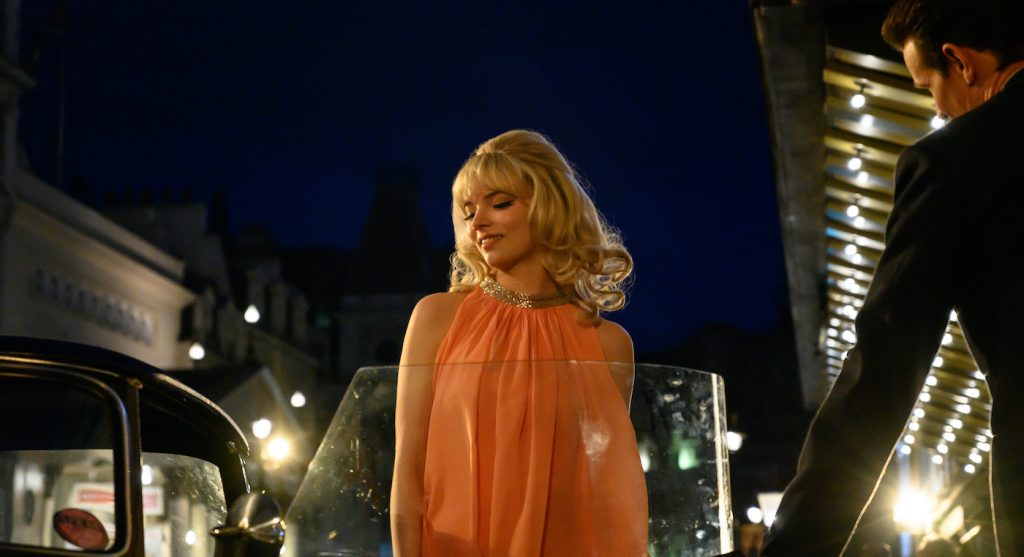 But as Sandie's situation deteriorates, her built looks give way to flimsier garb, summed up in a basement dance floor montage. "We decided there'd be a few years in her descent, so we started at '65 and she ends in '68, when all the skirts became very short," said Dicks-Mireaux, with Sandie going from a prim red dress based off a Nina Ricci pattern to a collection of original vintage dresses, each one shorter than the last. "We wanted this idea that in the red dress, she was still attractive to the punters, because it was still glamorous. But by the time she'd got to the basement club, she wasn't attracting the same kind of punter."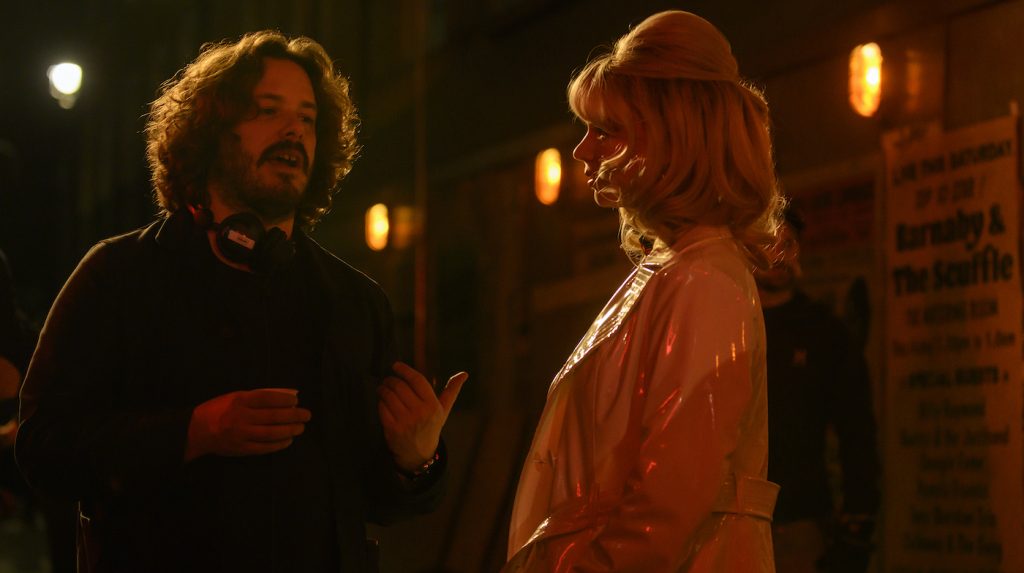 When Eloise is awake, we most frequently see her working at her school's atelier. For her style and that of her classmates, the costume designer visited a fashion college. "I took a lot of pictures, and talked to a couple of students and they were saying, well, you get little groups of fashion — certain types of students who wear certain types of fashion." Each of the main characters was given a portfolio of what they might be designing, and "we had a fashion consultant, as well, to make sure everything in the classroom was as they would be taught, [from] the way it was pinned to how they laid out the whole of the room." Dicks-Mireaux also worked with the consultant to design looks for a final fashion show that wouldn't be beyond anything a student could conceivably create.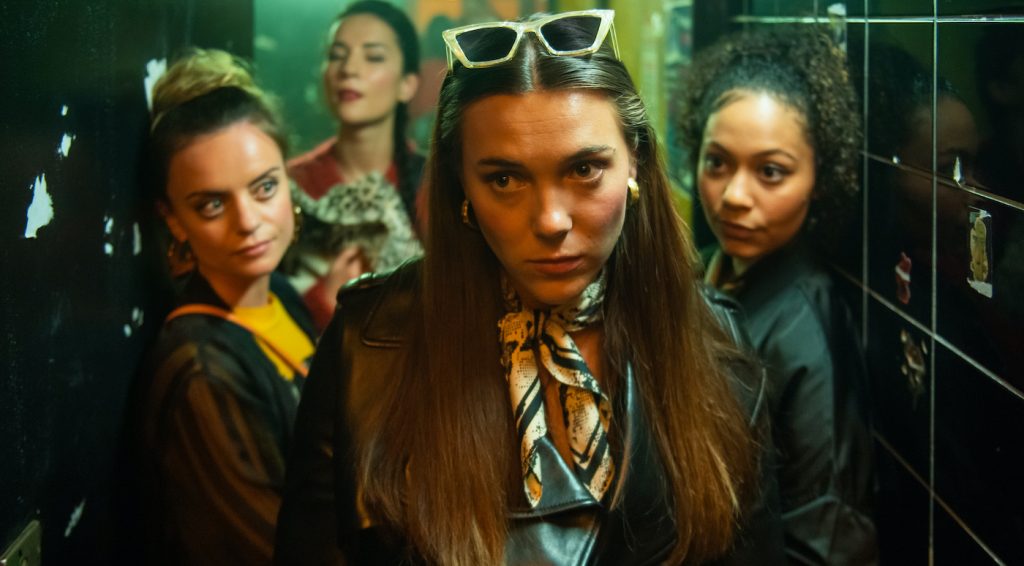 Other characters took less effort, notably Rigg, famously inimical to fussy costumes. "Diana we had more of a collaboration with because we thought she'd want to be glamorous. But in the end, she didn't want to be glamorous at all, she wanted to be very comfortable and get her costume on in 15 minutes," Dicks-Mireaux recalled. "That dictated where she wanted to go with it," with her final looks remaining fairly subdued. Subtlety was also the order of the day as Eloise's dreamworld seeps into waking life, with the costume designer offering hints at who in Eloise's life also existed in Sandie's, using details from rings to pocket-handkerchiefs. "We tried to put so many layers, so when you watch it again you'll say, oh, yeah."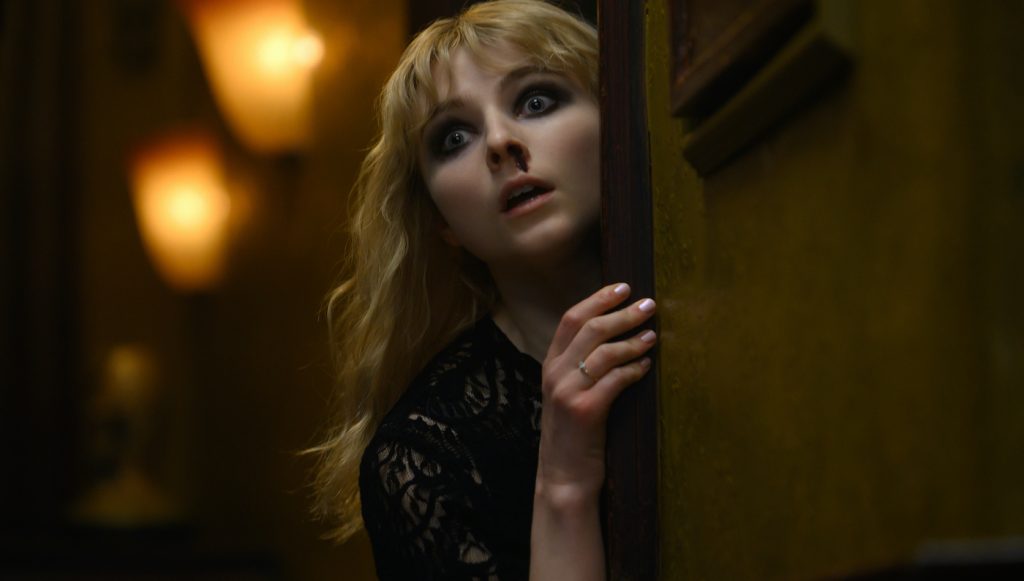 Featured image: Matt Smith stars as Jack and Anya Taylor-Joy as Sandie in Edgar Wright's LAST NIGHT IN SOHO, a Focus Features release. Credit: Parisa Taghizadeh / © 2021 Focus Features, LLC