"House of Gucci" Screenwriter Roberto Bentivegna on Centering Lady Gaga's Obsessive Patrizia Reggiani
Sometimes you just have to say, "F*** it all, I'll give it a shot."
That's what Roberto Bentivegna did when he got his shot to write the screenplay for the new MGM Studios feature House of Gucci, opening November 24.
At the time, Bentivegna had only a handful of short-film credits and award wins from way back in film school at Columbia. But he also had something else: a great idea.
According to Bentivegna, many screenwriters had tried and failed to harness the three-decade family feud behind Gucci's rise to global luxury brand as recounted in the movie's main source material, Sara Gay Forden's book "House of Gucci." Bentivegna succeeded where others failed by taking a gamble: He made Patrizia Reggiani (Lady Gaga), the middle-class social climber who was convicted of murdering her husband, Maurizio Gucci (Adam Driver), the movie's anti-heroine protagonist.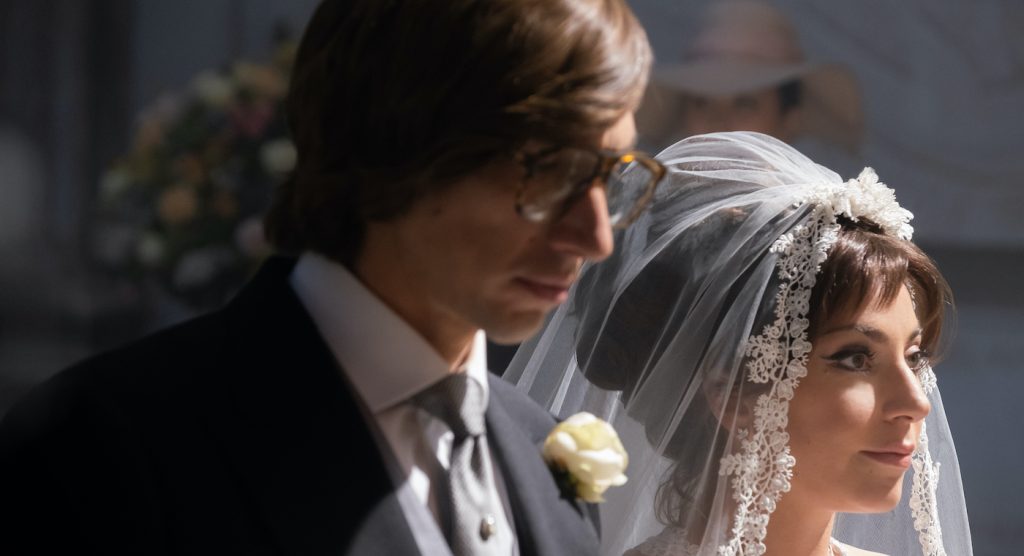 One of Bentivegna's favorite films is Sunset Boulevard, and he remembered well from film school discussions about how the story belongs to Norma Desmond, even if it's told from the point of William Holden's character Joe Gillis. "My guiding principle for House of Gucci was essentially to tell the story from Patrizia's point of view – if, let's say, Sunset Boulevard was told from Norma's point of view. To sympathize with the obsessive party, rather than the obsessed [over]," explains Bentivegna.
With its warring family factions, Bentivegna also imagined House of Gucci as a fashion version of a gangster movie, and, because Patrizia is such an over-the-top character, Scarface in particular. "There's something gangster about her, and we haven't really seen a great female gangster," he says.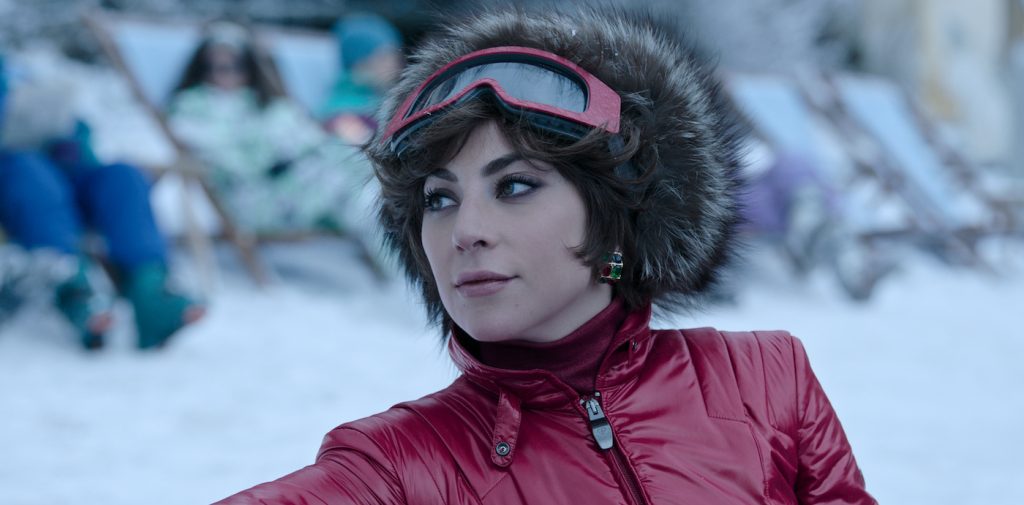 Putting Patrizia at the center of the entire story succeeds so brilliantly that it seems as if Bentivegna made the inevitable and obvious choice. At the time though, the choice seemed anything but. That's when Bentivegna thought, "F*** it, I'll give it a shot. And hopefully, they will hire me again."
With the release of House of Gucci, Bentivegna will, no doubt, get hired again and again.
"It's one of those classic stories of persevering and working on a lot of projects that were incredibly beneficial creatively but unfortunately never happened before this," he says – and then, finally, one day getting a phone call from legendary director Ridley Scott saying he wants to direct your script. "I grew up with Blade Runner and Alien on VHS. I must've watched Blade Runner 20 times. It's pure cinema. It's one of the movies that made me want to get into this," Bentivegna says.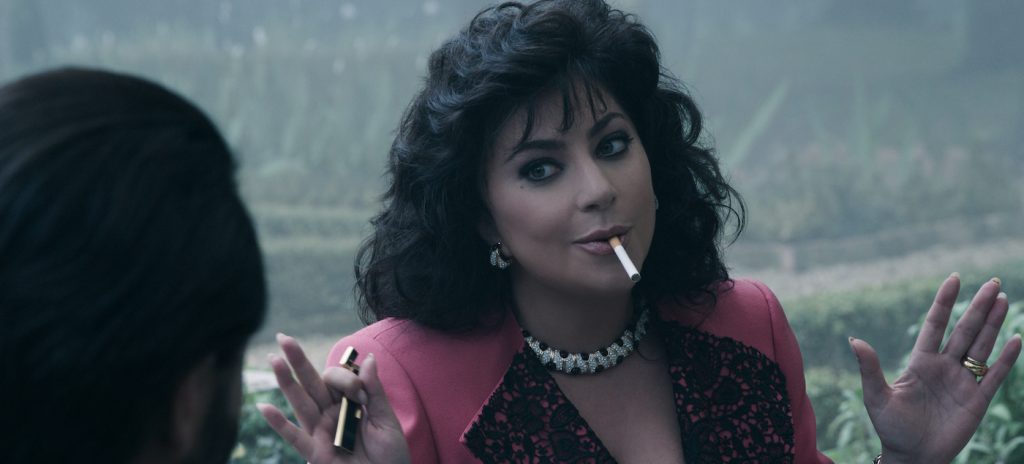 Bentivegna acknowledges what he calls the "cosmic coincidence" underlying his involvement in House of Gucci. Despite being an unheralded screenwriter, his background positioned him well to write the script. He grew up in London and Milan, where he "used to play two doors down from where Maurizio Gucci was murdered." He also grew up in the heart of Italian fashion. His mother is a designer who worked with seminal Italian designer Walter Albini, and then later with a young Giorgio Armani. "It was just my mom, Giorgio Armani, and Giorgio's boyfriend Sergio Galeotti," Bentivegna says, adding with a laugh, "so I grew up around mannequins." Understandably, Mom is "thrilled" at her son's success.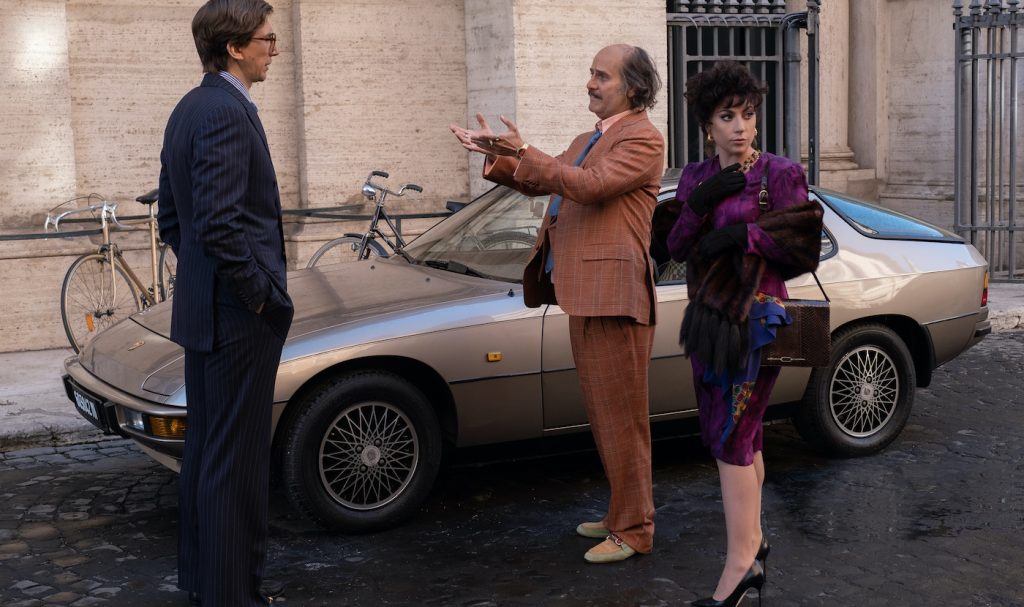 Because he is bilingual, Bentivegna also got to know the Gucci story directly from the then-and-there Italian press of the seventies and eighties. The family scandals provided ample gossip and tabloid fodder. "The chronicles of this family as it was seen by the media [gave me] a lot of little details that were not in the book, that were basically nowhere except for these articles, and so I could really use those to spice up the story," he says.
Bentivegna's childhood in Milan furnished him with other cultural details that give scenes priceless texture. "When Patrizia feeds Maurizio the giant panzerotto, the hot pocket – that's food that I would eat with my Dad every Sunday after we went to the cinema," Bentivegna recalls. He jokes, "I'm hoping that this results in an explosion of the panzerotto craze. They're pretty delicious."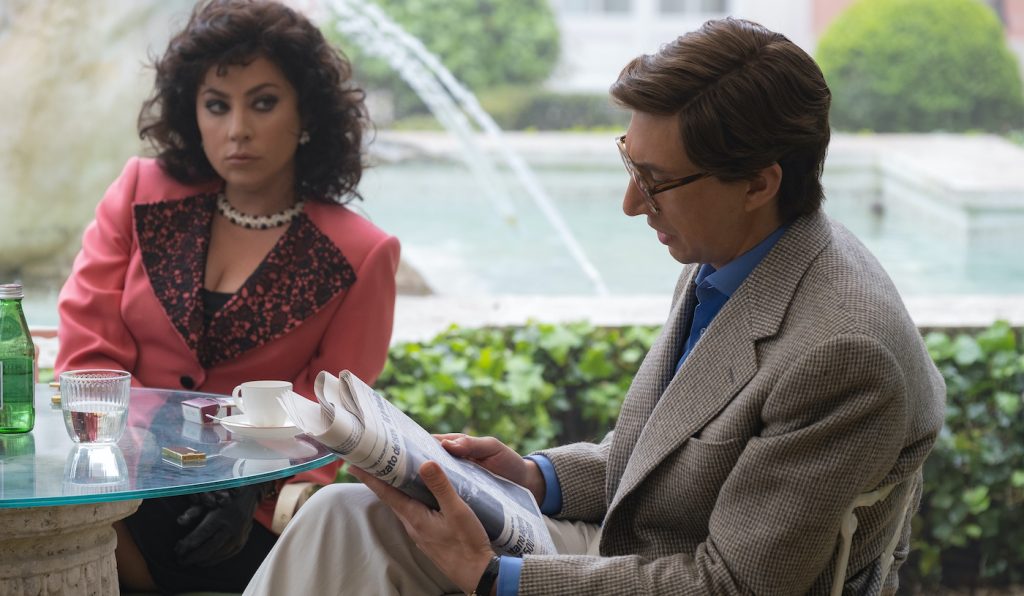 With his Big Idea in place to anchor House of Gucci through Patrizia, Bentivegna says that the main challenge in writing the script was creating balanced characters. He knew that, on the one hand, his characters needed to be over-the-top. The high-stakes scheming of the colorful Gucci family reminded him not only of gangster films but also Shakespearean tragedies and the caricatures of opera buffa. But if characters grew too big, the audience wouldn't relate or invest. Thus, Bentivegna reimagines Paolo Gucci (Jared Leto) as an opera buffa fool who is emotionally anchored by desperation for his family's perpetually withheld approval.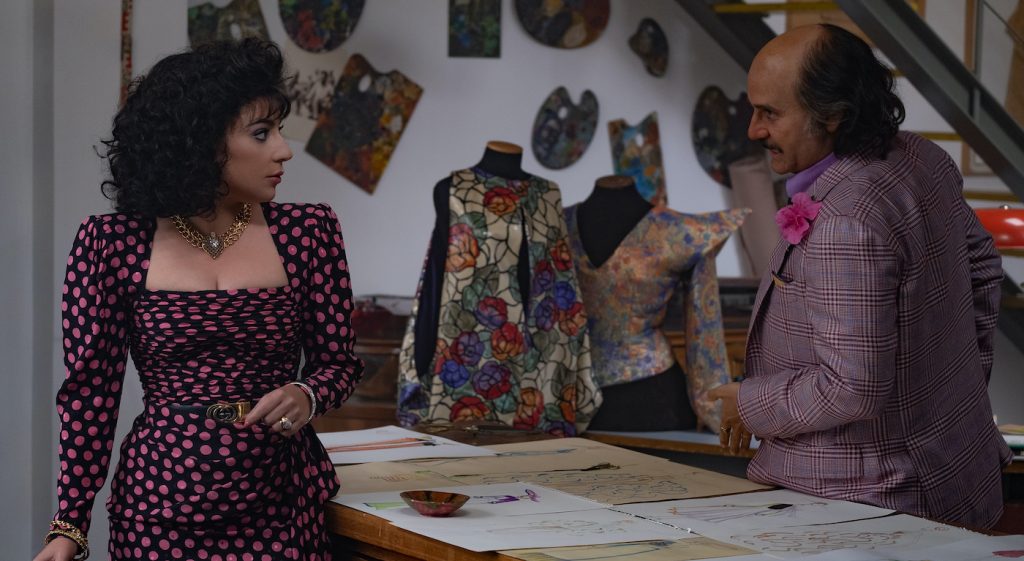 In the case of Patrizia, Bentivegna sometimes had to elide real-life character traits that were simply too larger-than-life. "Some of the things that [Patrizia] said in the media were just not things I wanted to put in the script," he says referring, by way of example, to her most famously outrageous quote: "I'd rather cry in a Rolls-Royce than be happy on a bicycle." Bentivegna says, "I made a choice not to put that in because I just thought it was a typical rich ass***thing to say. It was important to make her a sympathetic character."
Because House of Gucci revolves around Patrizia's campaign to rise to the top of the Gucci empire, the failure or success of the film would depend on whom was cast to play her. "I'll be completely honest, as I was writing it, I think about 20 pages in, I started asking myself that question, and the only person I could think of was Lady Gaga," he says. "I wrote it really with her in mind." Bentivegna saw an "amazing resemblance" to the real Patrizia and felt that Gaga "can emote in incredibly quick and intense ways, and I felt like she would get the fashion of it, the glamour, the excessiveness of it."
His vision of Lady Gaga turned out to be spot on. Her mesmerizing performance has already generated raves and Oscar talk. "I think in A Star Is Born, people said, well, she's playing a musician, so how far is that from her real person? In this case, there is no denying that what she's achieved is not just great for a musician who decides to act – she is just an incredible actress in her own right," Bentivegna says.
Bentivegna got so much right about how to cinematically tell the Gucci story, it's almost as if he were one with the project. You would think, by now, he would be dressed head-to-toe in the brand.
"I'm waiting for the free shoes," he chuckles. "No, I don't own any Gucci."
Featured image: Adam Driver (Maurizio Gucci) and Lady Gaga (Patrizia Reggiani) in HOUSE OF GUCCI. Photo credit: Fabio Lovino © 2021 Metro-Goldwyn-Mayer Pictures Inc. All Rights Reserved.