How "The Guilty" Sound Designers Cranked the Tension in Antoine Fuqua & Jake Gyllenhaal's Thriller
In The Guilty, Jake Gyllenhaal plays a cop demoted to answering 911 calls while he awaits trial for an unspecified crime he committed eight months prior. He never leaves the call center, yet finds himself snared in an ongoing abduction when the call comes in over the transom. Joe is already in a bad state, upset about his strained home life and an LA Times reporter who won't stop calling, but his distress skyrockets when he gets a call from Emily (Riley Keough), who tearily hints she's being kidnapped.
Emily is in a white van with Henry (Ethan Hawke), whom we learn is her husband, while their two children are home alone in LA. Joe counsels Emily, connives a way to get Henry's license plate number, and orders a wellness check on young Abby and Oliver. But the whole unexpected operation falls apart, with the film's sound design doing the heavy lifting in terms of standing in for the action in and around the van as well as conveying the characters' deepening psychological distress. For supervising sound editors Mandell Winter and David Esparza and their team, everything had to be created from scratch. "Antoine [Fuqua], our director, and Jason Ballantine, our picture editor, really wanted to paint that mind's eye for the viewer so that they don't see what's happening but they still understand what's occurring on the other side of the phone," said Esparza, whether it was walking into a room and being attacked by a dog, or driving a car in a windstorm with a wildfire blazing.
But the sound team was working without a standard production track. And because the film was shot during the height of the pandemic, Gyllenhaal was the only cast member on set. "We had 13 different remote recording rigs that were out in the field with actors at their homes, hotels, or wherever they happened to be," Winter said. "And then we took all of that material and tried to make sense of it all." The biggest challenge was creating the reality of the phone calls, sometimes working with what was indicated in the script and sometimes coming up with it entirely in post. "All those little moments and sounds that aren't voice that you hear over the phone were carefully thought about, planned out, plotted, and individually placed in," Esparza said.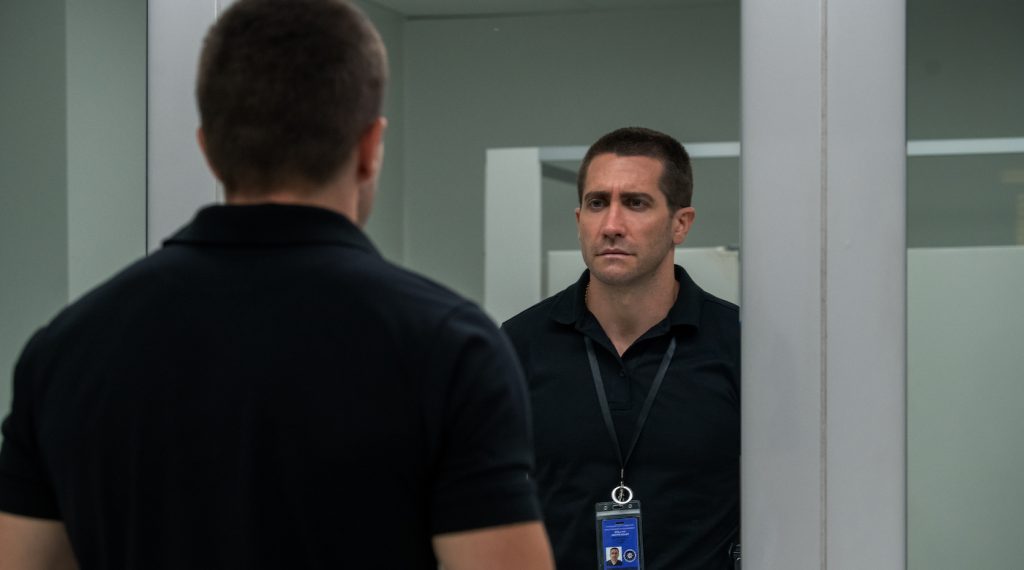 To create a sense of foreboding, individual sounds were heightened, like the fizz in a glass of seltzer, added, or pulled from the call center altogether. "Antoine really likes using tinnitus as a device to get inside of a character's head," Esparza said. "There are a couple of times when Joe's talking to Ethan Hawke's character and they bring up the court case, and we just suck all the sound out of the room to give more weight to that moment."
Sound teams usually get a fraction of the time the rest of production takes, but this was an unusual, all-remote shoot that lasted all of 11 days — "Antoine parked a block away and then Jake ran up a ladder and talked over a fence to him, when they needed to be closer together to be able to talk," Winter recalled. He and Esparza credit post-production supervisor, Marisa Clayton, for supporting the time they needed, and their crew, for making the operation come together. They also worked unusually early with Marcelo Zarvos, the film's composer, to intertwine elements of the sound design with the music. As Emily's situation worsens, the van's windshield wipers or bumps in its suspension are mixed with the music's spare composition to a chilling effect.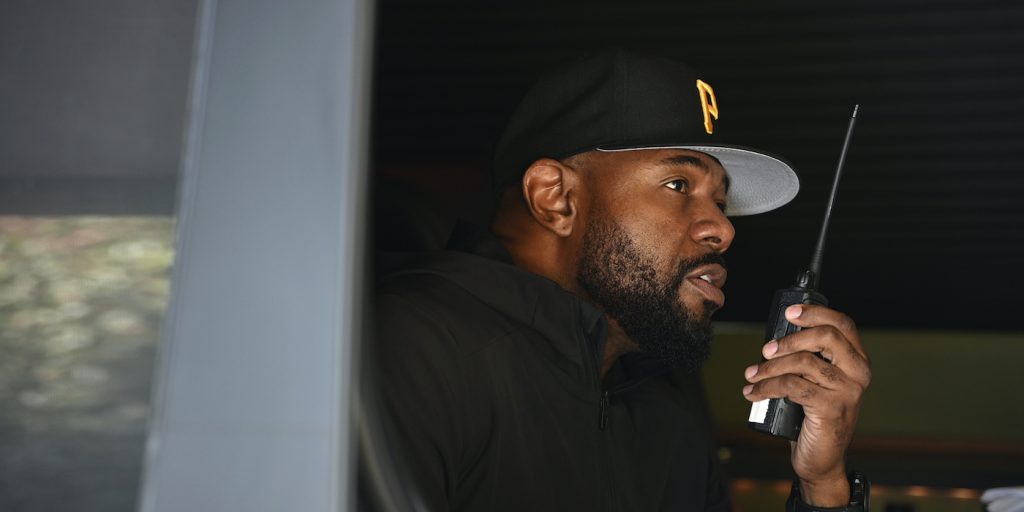 "There are three locations, basically. But on the other end of the phone, we're in a dozen different places," Esparza pointed out. "Having all worlds up at the same time becomes very confusing very quickly," so the team also used sound to indicate scene changes. Even as you're watching Joe visually panic or get angry in the 911 call center, you find yourself emotionally in the van with Emily, processing her fear of Henry. But The Guilty is more than rote abduction thriller, with the biggest surprises coming in terms of where real guilt lies. The twists are good, and made even better thanks to the sound design, which manifests the film's complicated storytelling into something immediate and palpable.
For more on big titles on Netflix, check these out:
"Maid" Showrunner Molly Smith Metzler on Creating Compelling Gut-Punch TV
"Don't Look Up" Images Reveal Leonardo DiCaprio, Meryl Streep, Jennifer Lawrence & More in Adam McKay's Next Film
"Stranger Things" Season 4 Trailer Welcomes You To the Creel House
Featured image: THE GUILTY: JAKE GYLLENHAAL as JOE BAYLER. CR: NETFLIX © 2021.