"Don't Look Up" Images Reveal Leonardo DiCaprio, Meryl Streep, Jennifer Lawrence & More in Adam McKay's Next Film
If the end of the world is nigh, there are few better filmmakers to spend your final hours with than writer/director Adam McKay. The man whose The Big Short unpuzzled the puzzling, devastating schemes that led to the 2008 financial crisis and whose Veep gave us a front-row seat to the rise-and-retire-in-wealth-despite-starting-an-unjust-war career of Dick Cheney has now set his sights on the cosmos. Don't Look Up takes aim at our unwillingness, as a society, to look at hard problems in the face. The cast he's assembled tell this story of willful ignorance is astonishing. Now we've got a slew of new photos to share that reveal his A-list ensemble.
The premise for Don't Look Up is fairly straightforward. Kate Dibiasky (Jennifer Lawrence) is an astronomy grad student who, along with her professor Dr. Randall Mindy (Leonardo DiCaprio) has made an awful discovery—a Mount Everest-sized comet orbiting within the solar system is on a collision course with Earth. When they take their findings to the President of the United States Janie Orlean (Meryl Streep), they find she's indifferent to the crisis. You'll note in one of the photos below she's wearing a "Don't Look Up" hat, goading her voters into ignoring the crisis completely. Thus begins a media tour, with Kate and Randall trying to get the world to take this seriously, but that's easier said than done in a culture that would much rather look down, into their phones, at their Twitter feeds, and scroll their Instagram accounts. With the planet literally hanging in the balance, Don't Look Up asks if we have what it takes to do something about it.
With a sprawling cast and a big idea at its core, McKay is taking direct aim, once again, at where our world is headed. Whether it was unscrupulous lenders, bankers, traders, and more leading us to financial doom in The Big Short or one brutally ambitious, morally bankrupt Vice President lying us into war, McKay's films don't just point fingers, they ask us to look in the mirror. Or, in the case of Don't Look Up, to look out of our windows and ask ourselves if we're doing everything we can to avoid certain global catastrophe.
Don't Look Up hits select theaters on December 10, and Netflix on December 24. Check out the images below.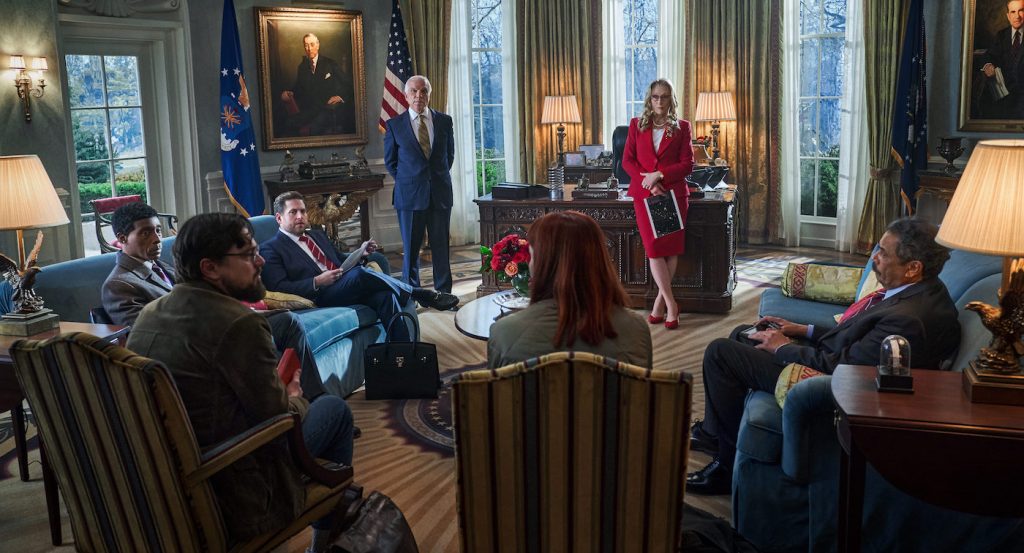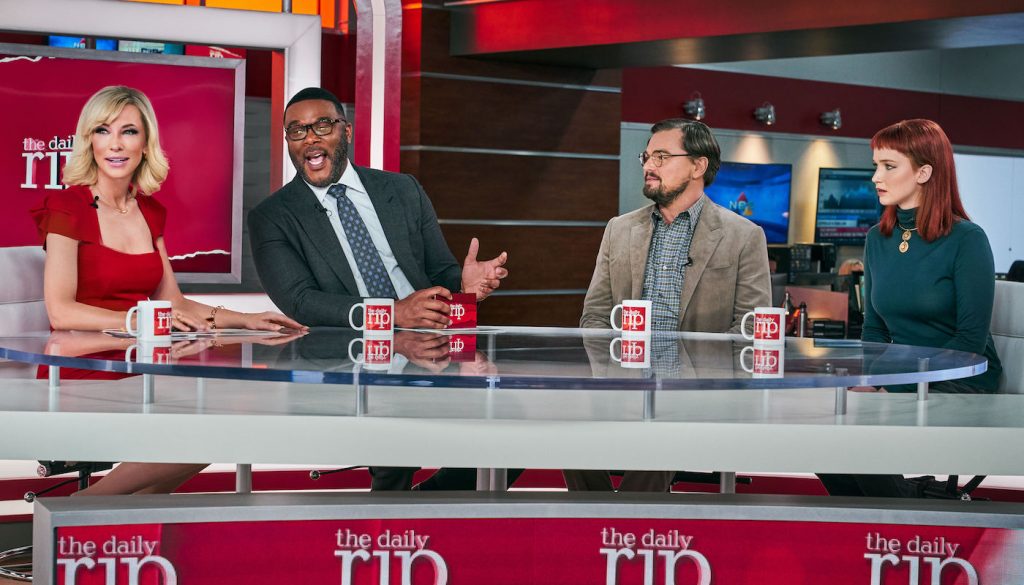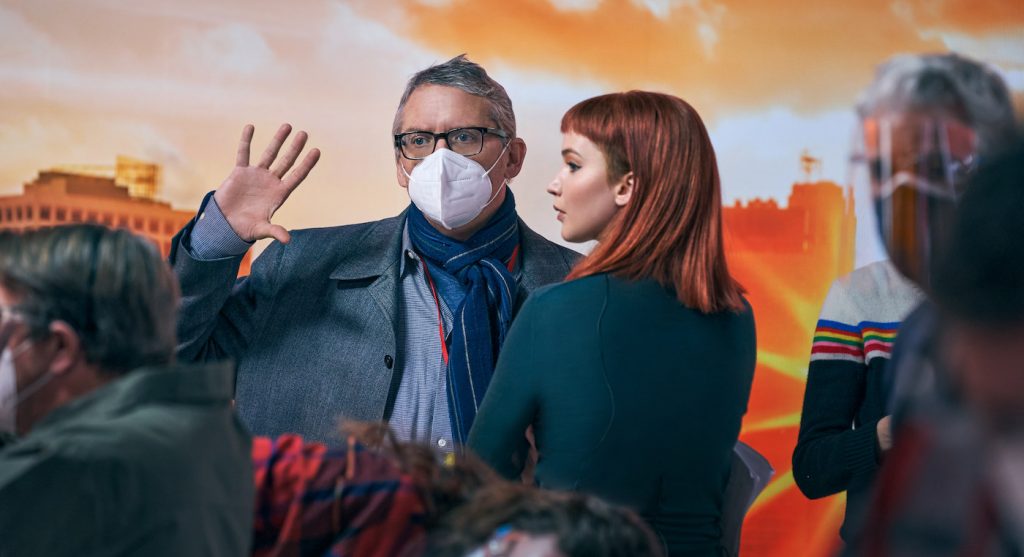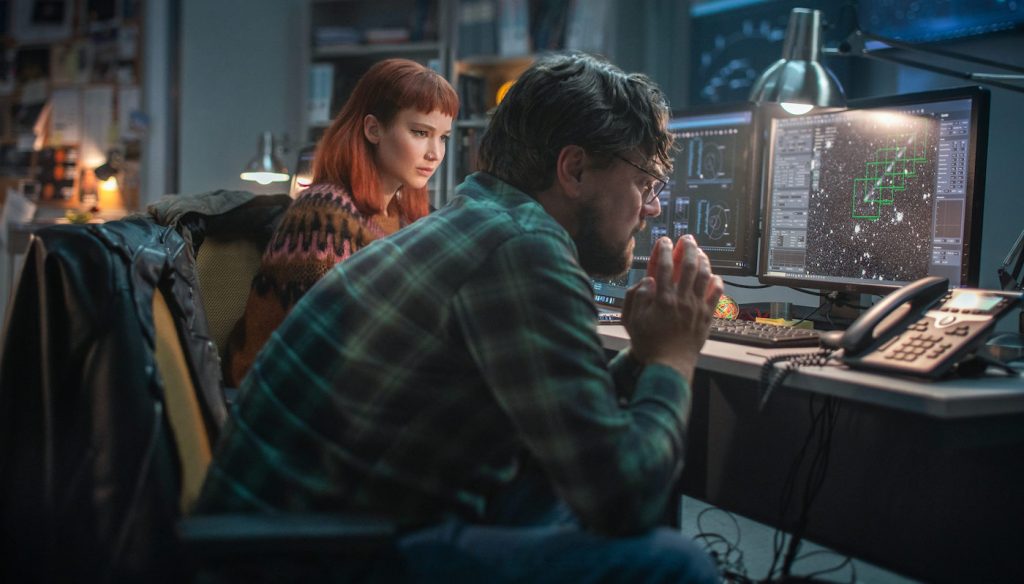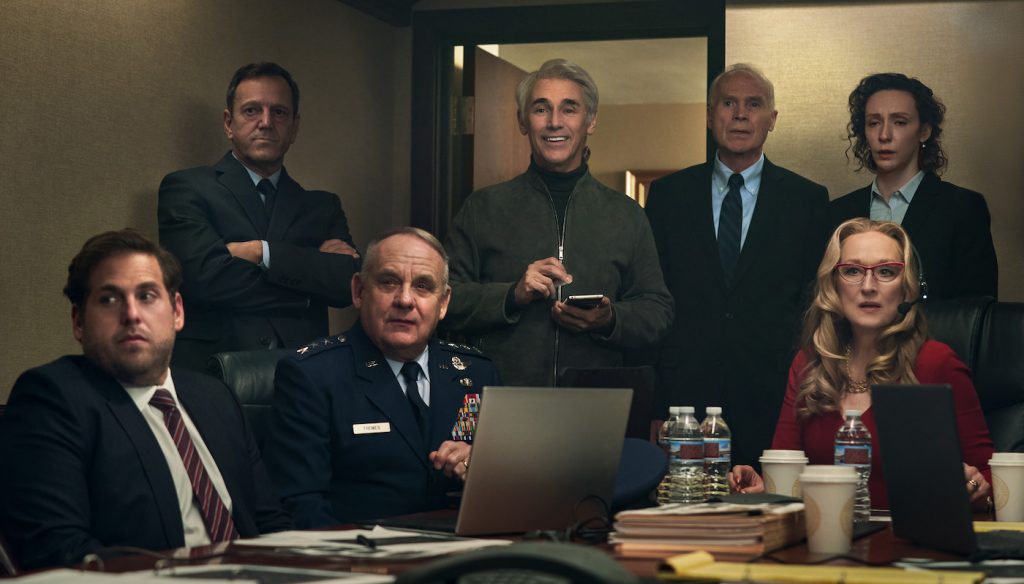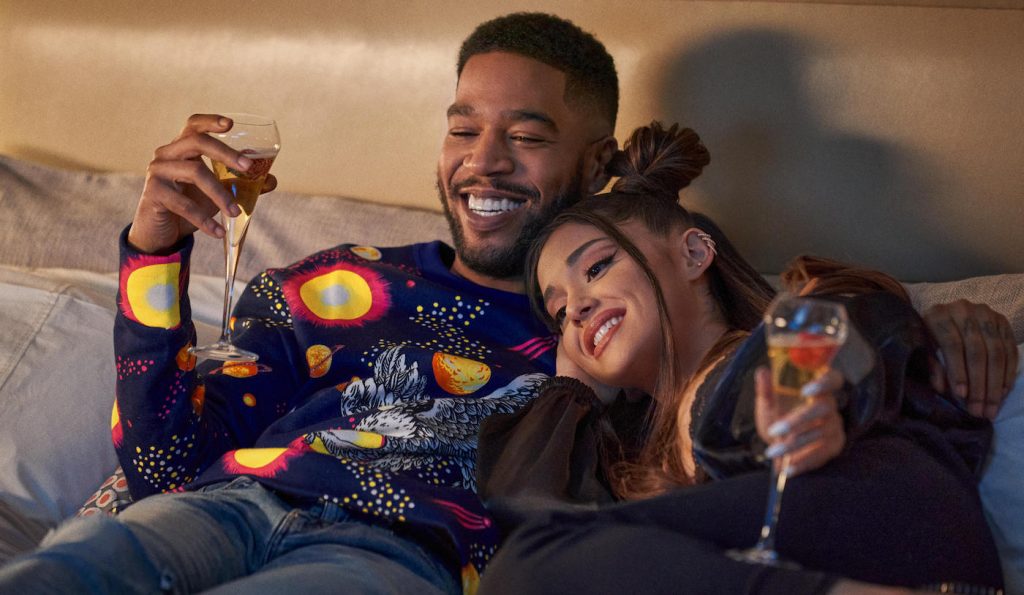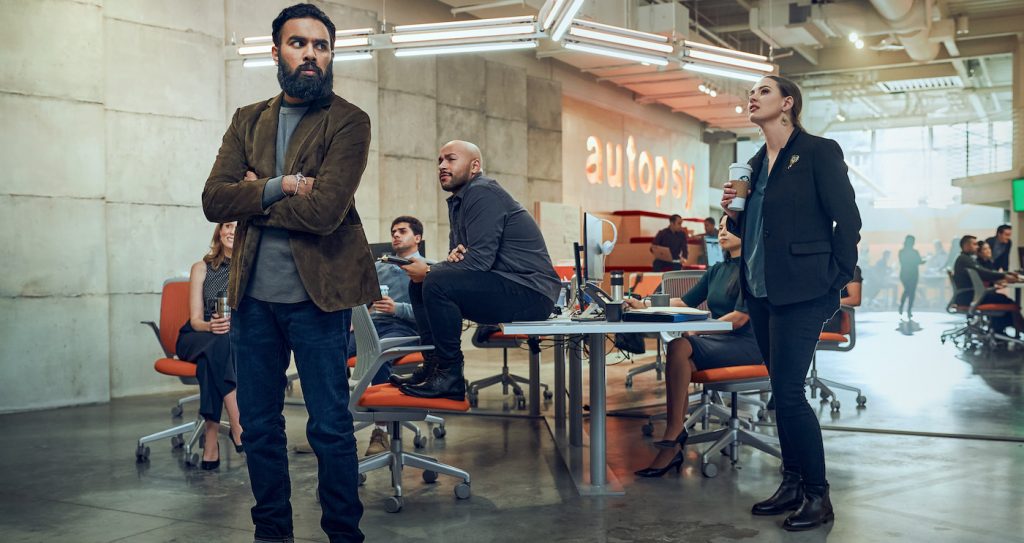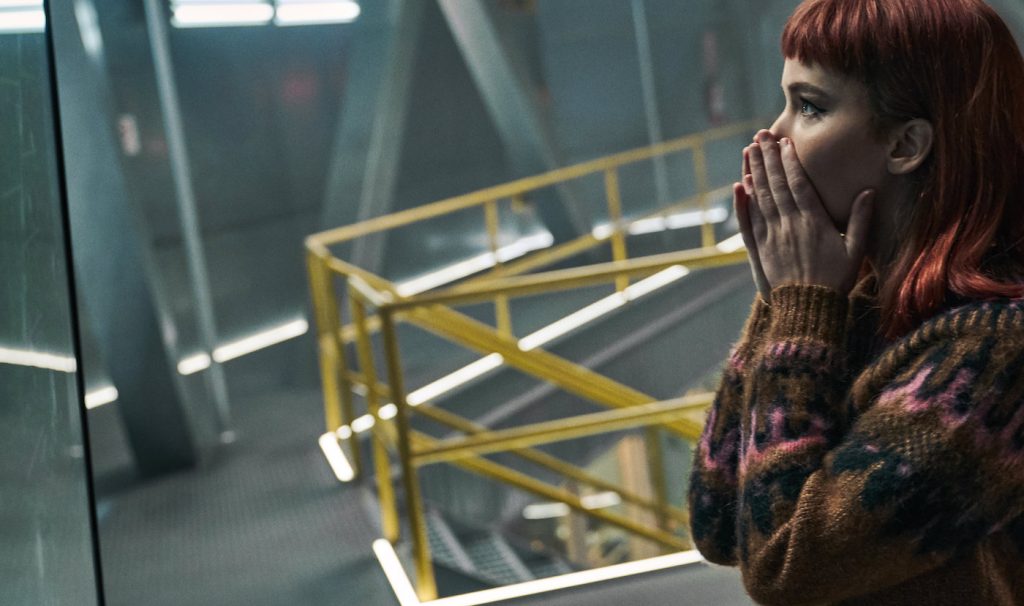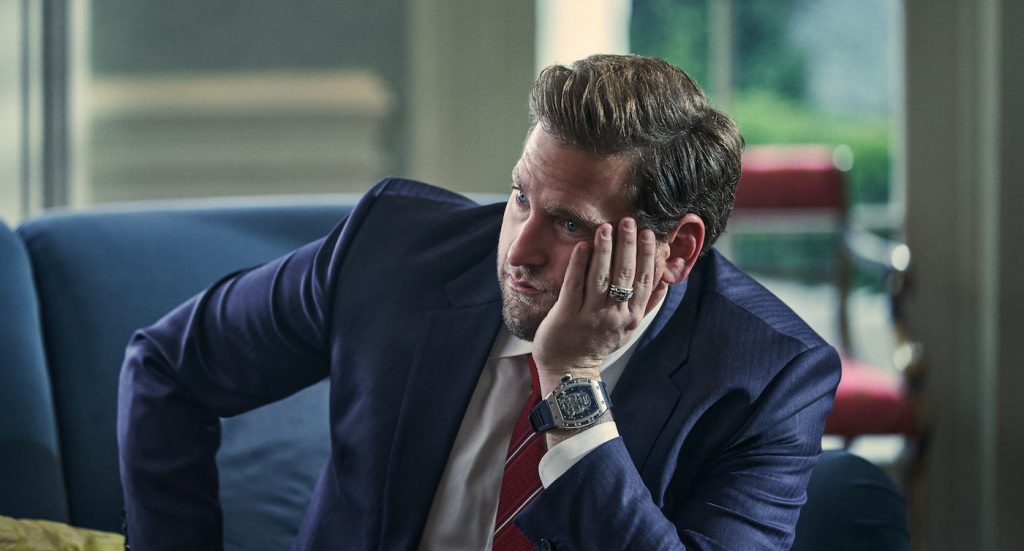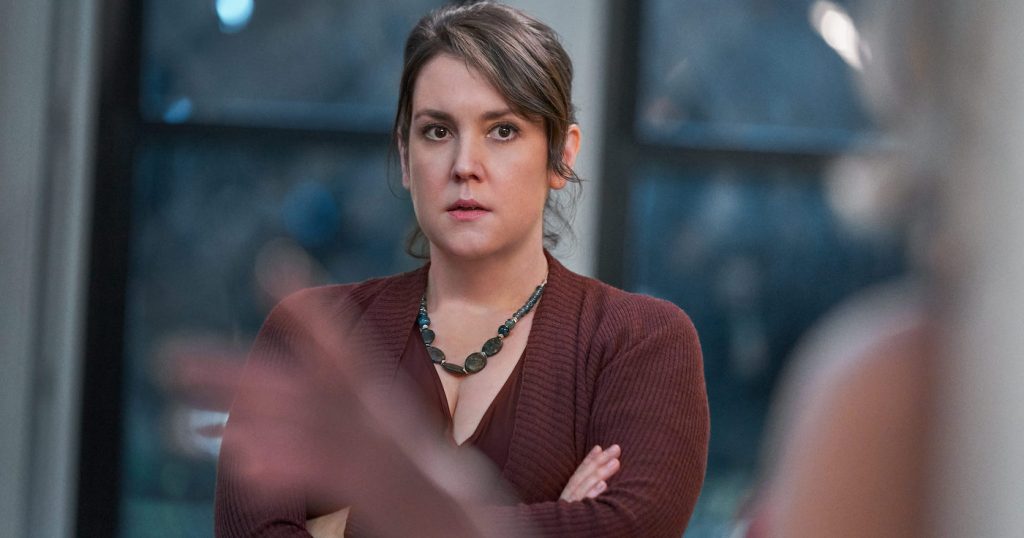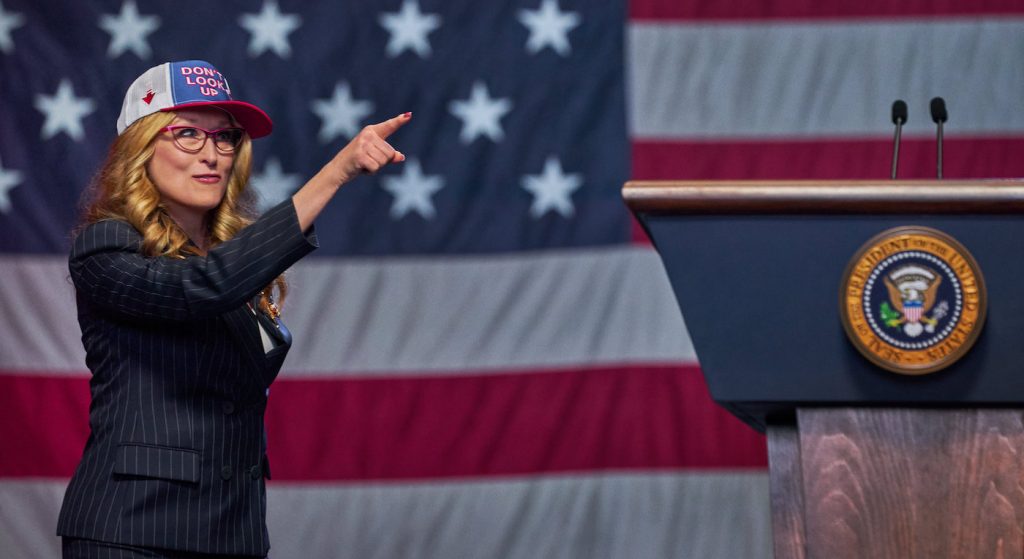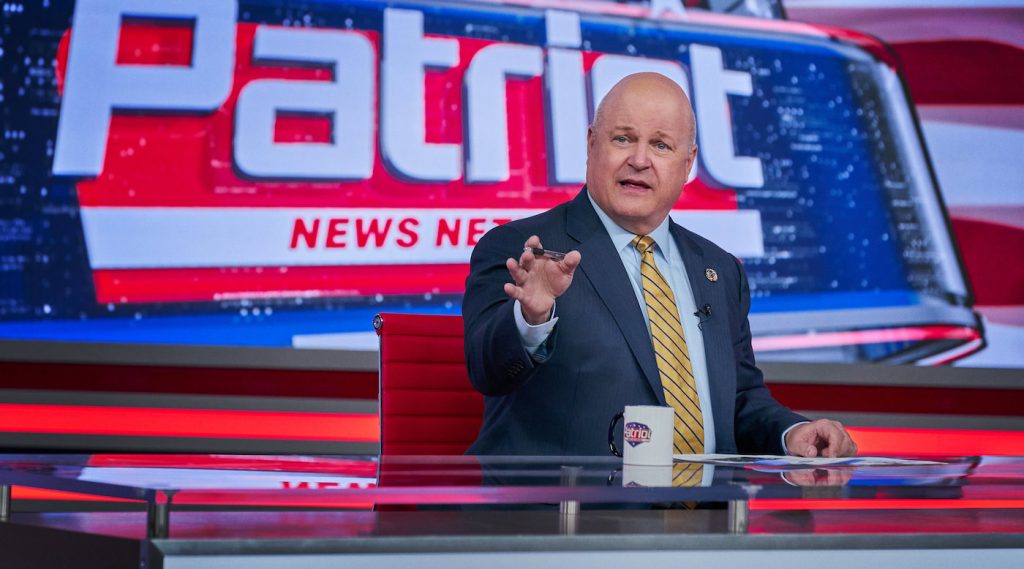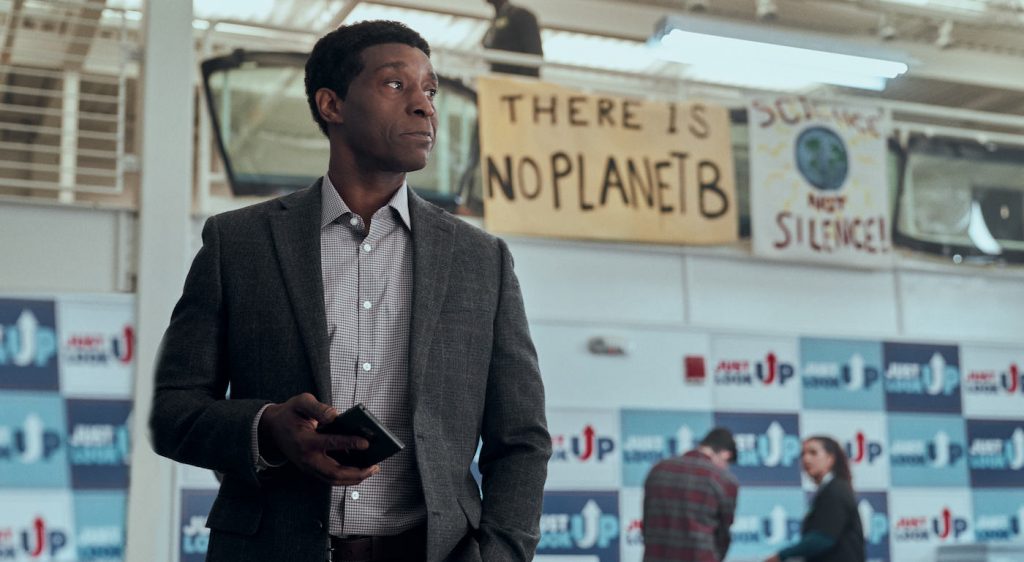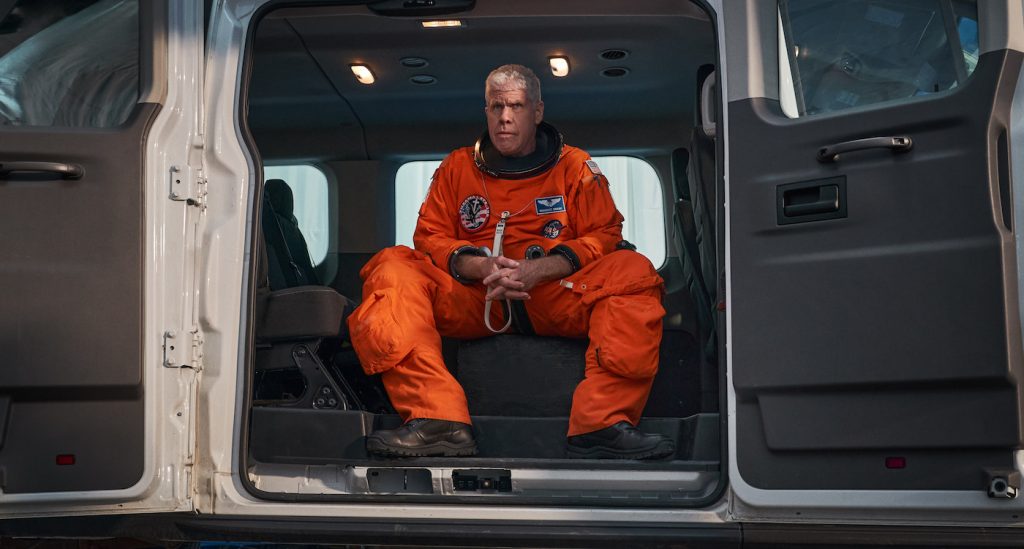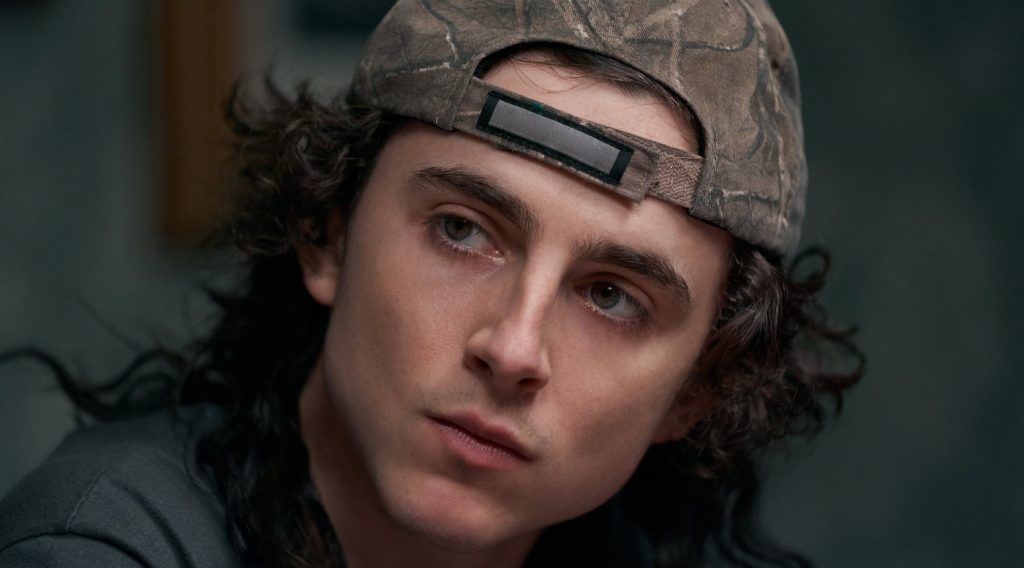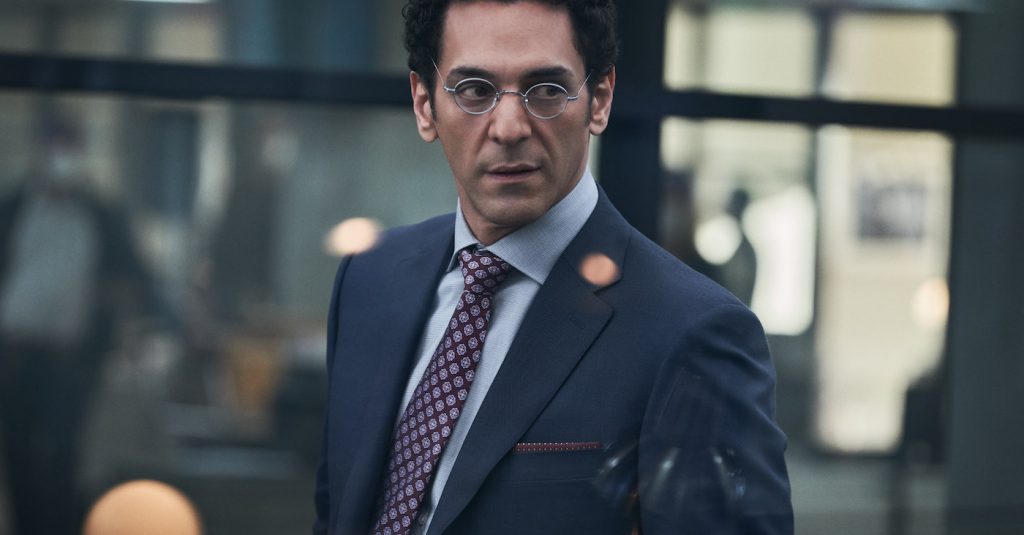 Here's the official synopsis:
Kate Dibiasky (Jennifer Lawrence), an astronomy grad student, and her professor Dr. Randall Mindy (Leonardo DiCaprio) make an astounding discovery of a comet orbiting within the solar system. The problem — it's on a direct collision course with Earth. The other problem? No one really seems to care. Turns out warning mankind about a planet-killer the size of Mount Everest is an inconvenient fact to navigate. With the help of Dr. Oglethorpe (Rob Morgan), Kate and Randall embark on a media tour that takes them from the office of an indifferent President Orlean (Meryl Streep) and her sycophantic son and Chief of Staff, Jason (Jonah Hill), to the airwaves of The Daily Rip, an upbeat morning show hosted by Brie (Cate Blanchett) and Jack (Tyler Perry). With only six months until the comet makes impact, managing the 24-hour news cycle and gaining the attention of the social media obsessed public before it's too late proves shockingly comical — what will it take to get the world to just look up?!
Featured image: DON'T LOOK UP (clockwise) MERYL STREEP as PRESIDENT JANIE ORLEAN, LONNIE FARMER as AIDE #1, JENNIFER LAWRENCE as KATE DIBIASKY, LEONARDO DICAPRIO as DR. RANDALL MINDY, ROB MORGAN as DR. CLAYTON "TEDDY" OGLETHROPE, JONAH HILL as JASON ORLEAN, RICHARD DONELLY as AIDE #2 Cr. NIKO TAVERNISE/NETFLIX © 2021