Halloween Treat: How Cinematographers James Kniest & Toby Oliver Capture Horror
It's that time of year where people gather around screens to watch stories that convey the vivid glow of the season, and the unforgettable gatherings they bring.
Yuletide lights? Hanukkah latke feeds? A Secret Santa party? No, think more along the lines of glinting blood, the glow from a flaming church with vampires huddled inside, or a town's lynch mob futilely pursuing a supernaturally charged serial killer.
Welcome to the sights and sounds of Halloween.
And just as cinematographers, production designers, and costumers find part of their craft dedicated to imagining "Christmas in July," working months ahead to deliver warm and fuzzy end-of-year fare to theaters, and streamers like Netflix and Hallmark, so too does "autumn come early," for those creating chills and sleepless nights for the burgeoning horror market.
With Halloween (and its Janus Faced-twin, Dia de los Muertos) upon us, we caught up with two practiced cinematographers in the horror genre: James Kniest, shot stream-til-you-scream projects like The Haunting of Bly Manor and Into the Dark, also collaborating with writer/director Mike Flanagan on films like Hush, with additional photography on current hit Midnight Mass, while Toby Oliver, ACS, famously lensed Get Out, along with the Happy Death Day movies, and the upcoming vampirically-themed Day Shift.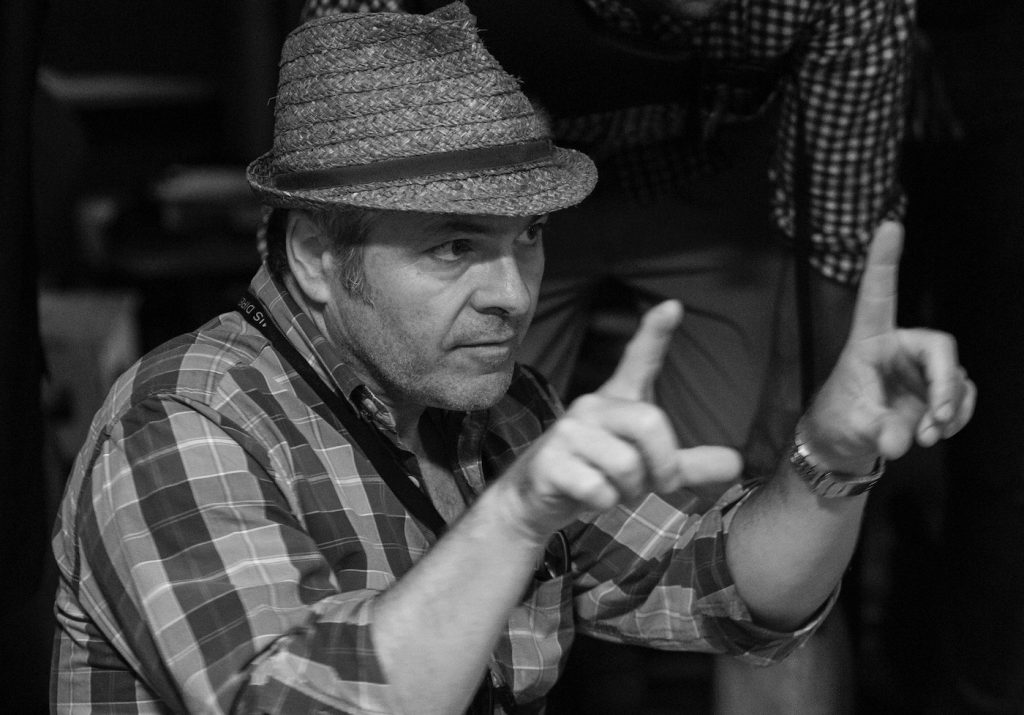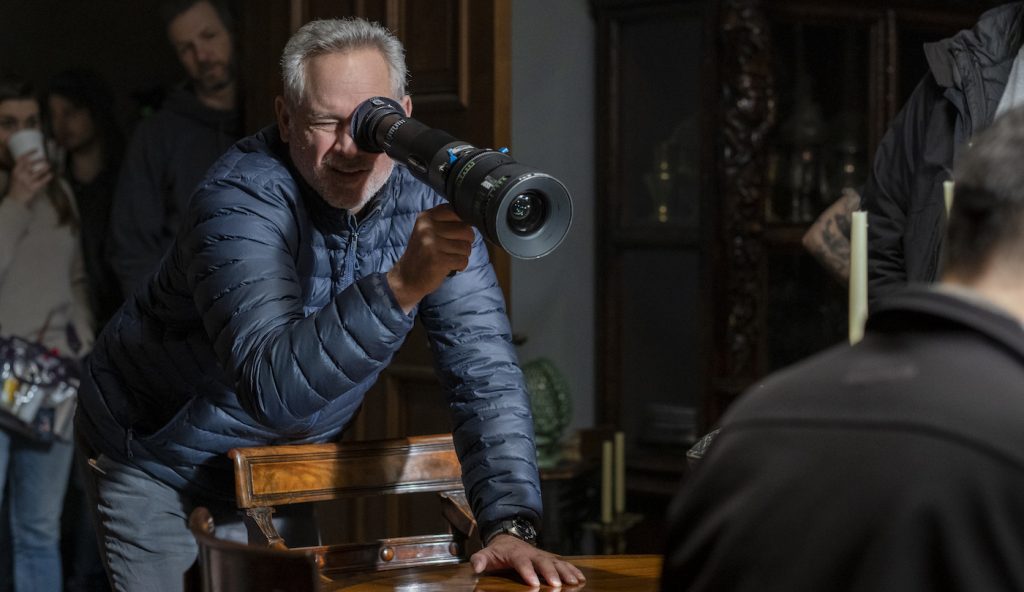 We asked both what made shooting horror different from filming say, family dramas, thrillers, or anything else — other than more chiaroscuro shadows and keeping your lenses out of the way of exploding blood gussets.  And was it something they always wanted to do?
For Oliver, shortly after shooting the slasher sequel Wolf Creek 2 in his native Australia, he made the big move. "I relocated to the United States, followed opportunities, and essentially fell into the horror genre," he says. "I worked with Blumhouse Productions on multiple films over the next few years. Rather than being in my sights from the beginning, I came to horror later in my career and I find the genre lends itself to some of the most dynamic and expressive cinematography I've had a hand in."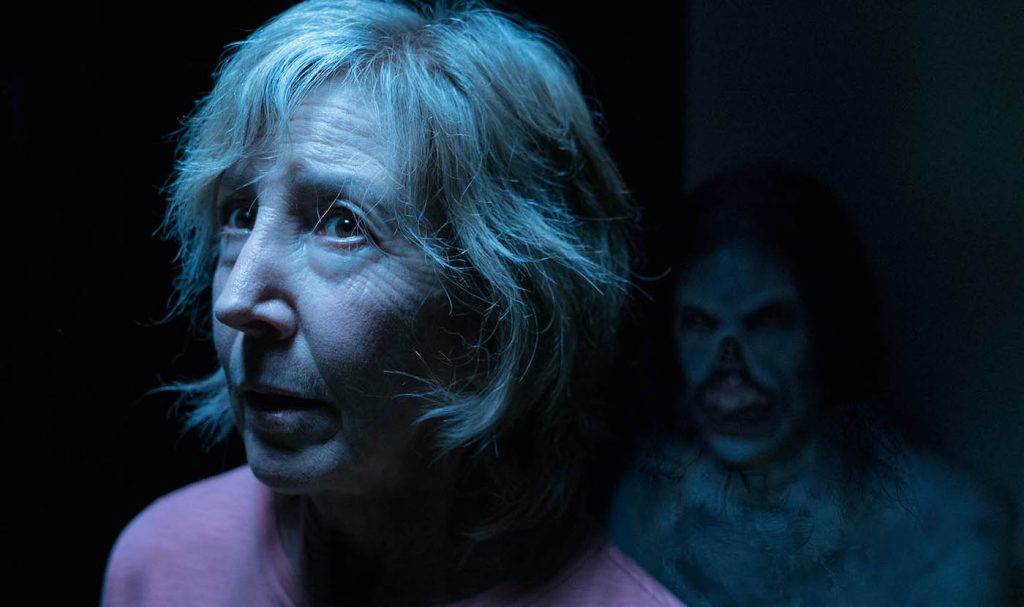 Kniest also says that while he didn't "set out to do horror content, I've always been drawn to darker films, photography, and art in general, both in content and style."
As for achieving that style, Kniest says that "camera language plays a very discernable role in creating a 'tone' and includes not only the lenses — both the aesthetics of the glass and the focal lengths — but how the camera moves (or not) and how scenes are framed. I like to move the camera a lot, often subtlety, in an effort to create some poetry of motion."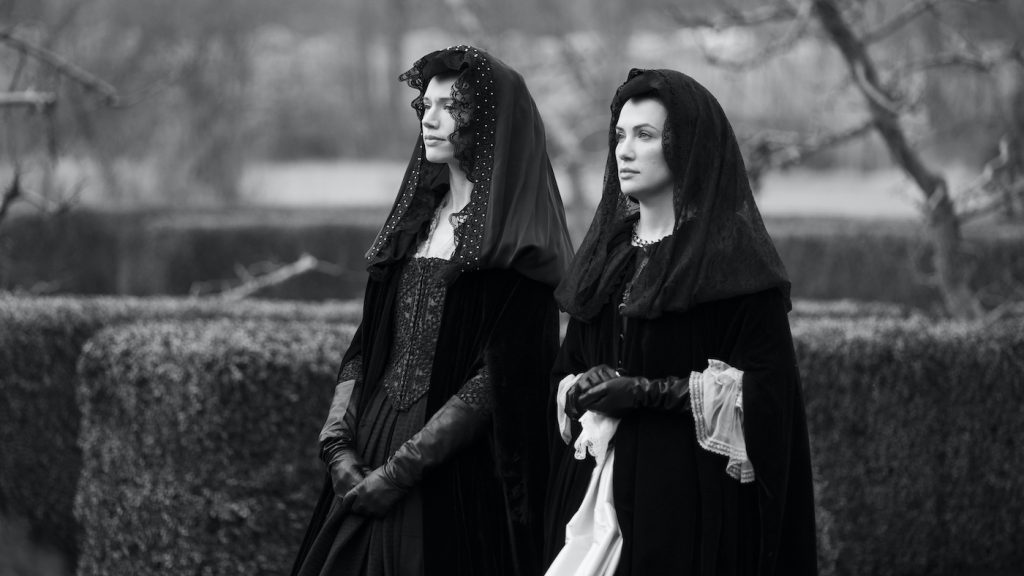 Perhaps a kind of "free verse," or as Oliver says, "with horror, the cinematographer has a certain freedom to be more expressive and more extreme with the look, the lighting, camera angles, and camera motion compared to other genres. Horror relies on the power of cinematography the most to create the overall experience for the audience. I rely on darkness. When I was working with Adam Robitel on Insidious: The Last Key, he and producer Leigh Whannell were interested in achieving the absolutely 'only just visible' darkest image before it was technically unusable in the film. As the DP it can be nerve-wracking working at such minimal exposure. On a broader level in a horror film, it is what you don't actually see clearly that is the most frightening."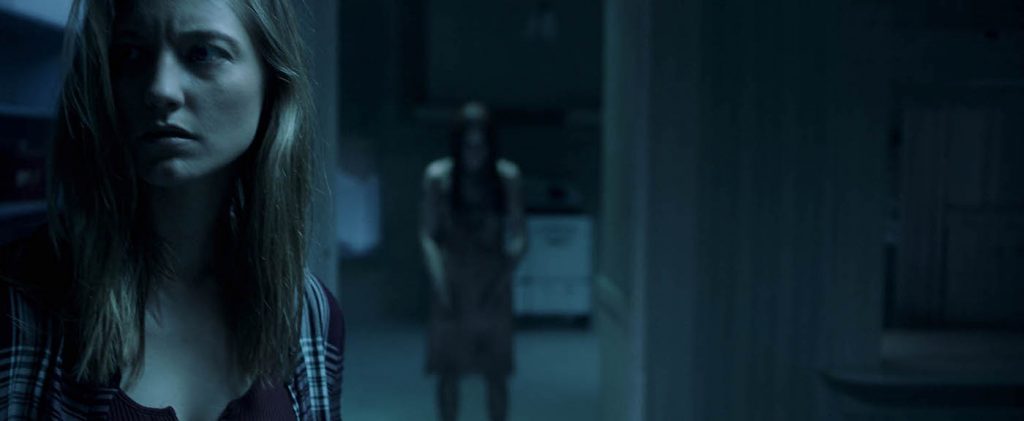 Kniest echoes that, saying "many 'horror' films rely on restricting what the viewer sees. Tension remains by letting things fall off into the darkness or not showing what is around the corner. I enjoy crafting what's in the frame and especially what is not in the frame."
"I might frame up our protagonist in a medium close-up with an abnormally big negative space in the frame behind them, allowing the audience to imagine something could burst into that empty space any second," Oliver says about what is there. "Maybe it does, maybe it doesn't. That is suspense. Darkness, silhouette, and obscurity are all tools in the box, as is the composition of unsettling frames designed to feel uncomfortable or lopsided."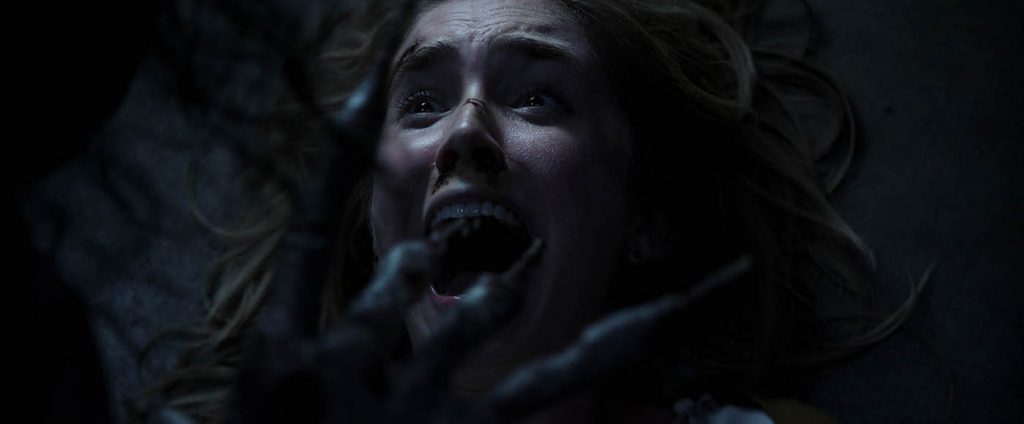 Kniest notes, though, that the literal tools are usually the same as with any other genre or type of story. "All that matters is how they are employed. There are a million different ways to accomplish the same thing. There aren't any right or wrong answers per se. It all comes down to what is achievable, and does it serve the story. As of late, LED technology has really made a difference in the amount of power needed and the lack of heat on set now. Many LED lighting tools are wirelessly controlled and can be dimmable; almost any color in the rainbow can be easily and quickly achieved. I rarely find myself using gels like I used to."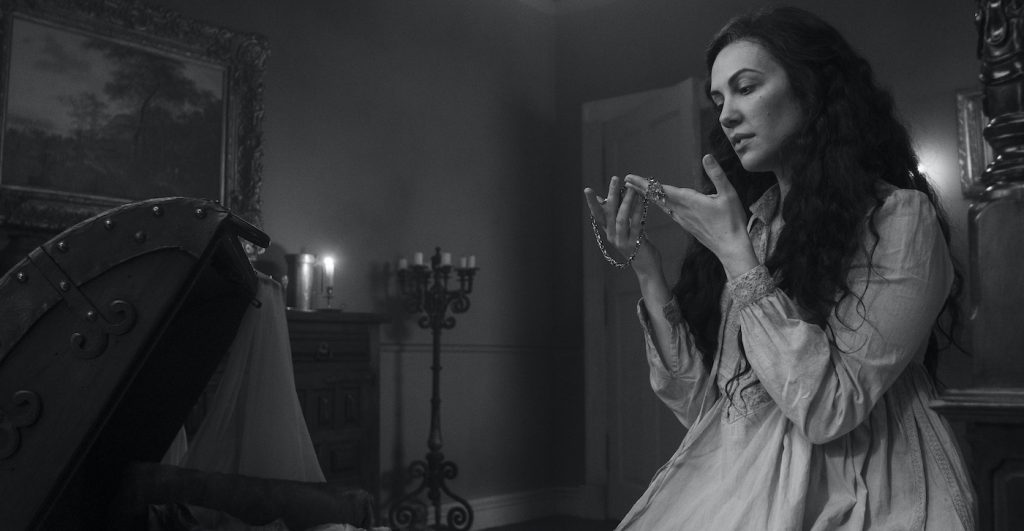 He also doesn't shoot on film anymore but misses it "for a myriad of reasons. I miss the etiquette of the film being precious and everyone on set being 100% ready to shoot along with stopping when a mag rolls out to make minor adjustments. I miss the alchemy of it and the anticipation of dailies for sure. I miss the subtleties of the texture."
And it's that mixture of subtleties, and their stark, hair-raising, opposites, that make for a horror classic — keeping the audience, as Oliver says, constantly unsettled. So which films have inspired them in how they approach their own work in the genre?
Kniest observes that a lot of films not originally considered horror might be viewed that way now. "The lines have blurred so much lately," he says."While some classics like The Exorcist, Rosemary's Baby, Suspiria, and The Shining left indelible impressions on me, some of my favorites include Se7en, Cape Fear, (both, especially the 1991 version), Alien, Silence of the Lambs, and even Jaws. And I absolutely dug The Twilight Zone as a kid."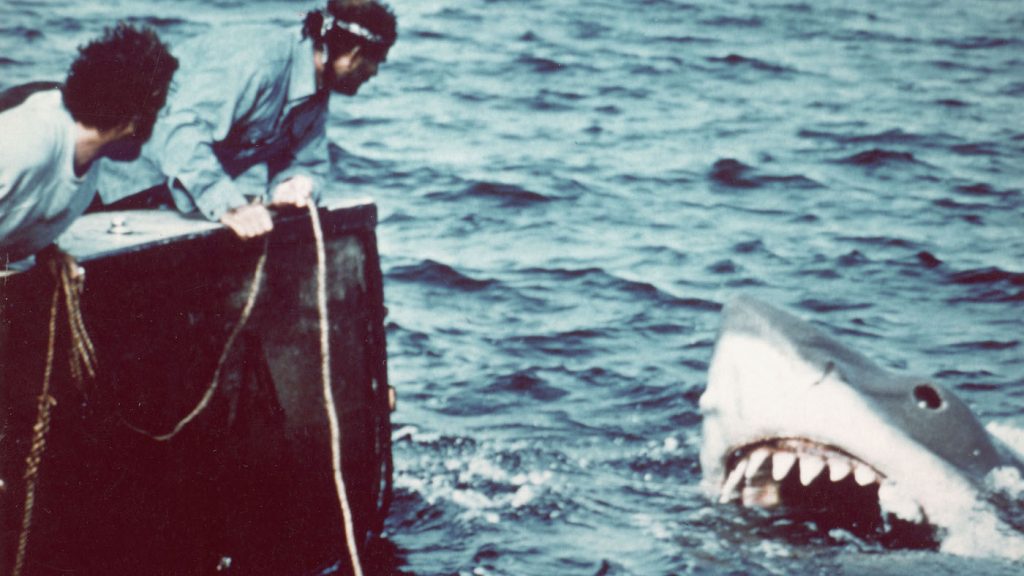 Oliver also mentioned The Shining ("I don't think you can do much better than referencing a master like Kubrick") and Alien, calling it an "object lesson in how to shoot a monster movie." There are more recent examples Oliver found thrilling. "I was inspired by John Krasinski's A Quiet Place, and Jonathan Glazer's  Under the Skin for incredible tension or foreboding creepy atmosphere and weirdness," he says. "Most of the directors of my favorite horror films aren't necessarily specialists in the genre. They're great visual storytellers first and foremost who happened to try their hand at making great horror films."
And happily, spookily, for us, Oliver and Kniest, behind their respective lenses, keep making them, too.
Featured image: Daniel Kaluuya in Get Out (2017). Courtesy Universal Pictures