Vietnamese Filmmaker Tran Thi Bich Ngoc on Her Country's Emerging Talent
Independent Vietnamese producer Tran Thi Bich Ngoc was on a shoot in Dong Nai near Ho Chi Minh City in May when the latest wave of COVID-19 hit the country hard. She has since been working from home as the production, a local TV series directed by Phan Dang Di, had to halt. Another new project, Pham Ngoc Lan's Culi Never Cries, which was scheduled to start filming in Hanoi in July, is put on hold too.
"Vietnam has a massive youth population which is a huge potential asset for the film industry. The number of new cinemas is growing year after year as Vietnamese love watching local films," says Ngoc, who is currently in Hanoi. "But with COVID, how can productions, film studios, and exhibitors survive? It is difficult."
Autumn Meeting, a film workshop she co-founded with Di, was also called off last year due to the pandemic. It started life in 2013 with only 13 Vietnamese filmmakers in attendance but has since grown to become a sizeable annual event with over 120 filmmakers from Vietnam and Southeast Asia in 2019. Selected young filmmakers would meet in the coastal city Danang every November to attend directing, producing, and acting courses. Renowned Vietnamese-French director Tran Anh Hung was a regular mentor for all the past seven editions.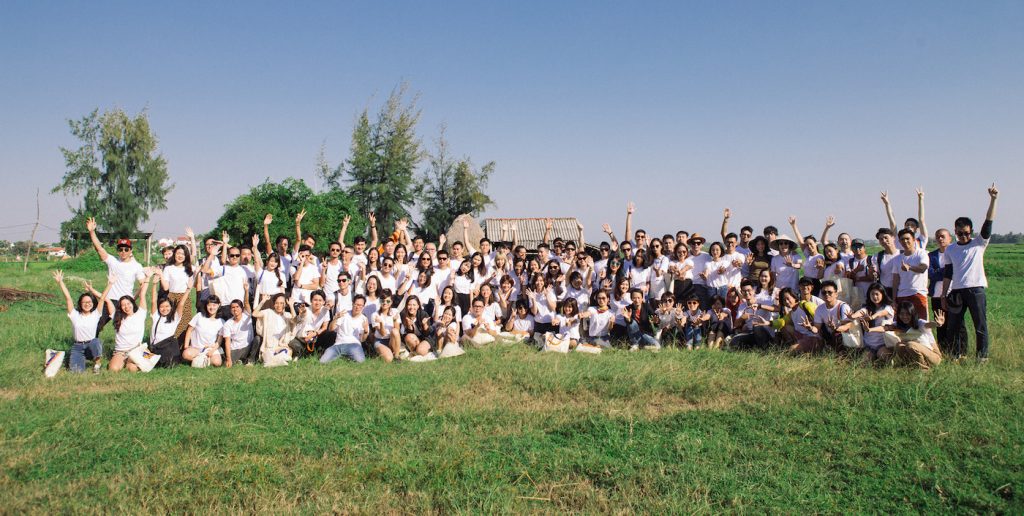 Ngoc feels sad that this year's event will be canceled, too. "Going online is not an alternative. We will lose the human touch as a big part of it is about gathering and sharing. When not in class, we would sit around for meals and live like one big family for 10 days."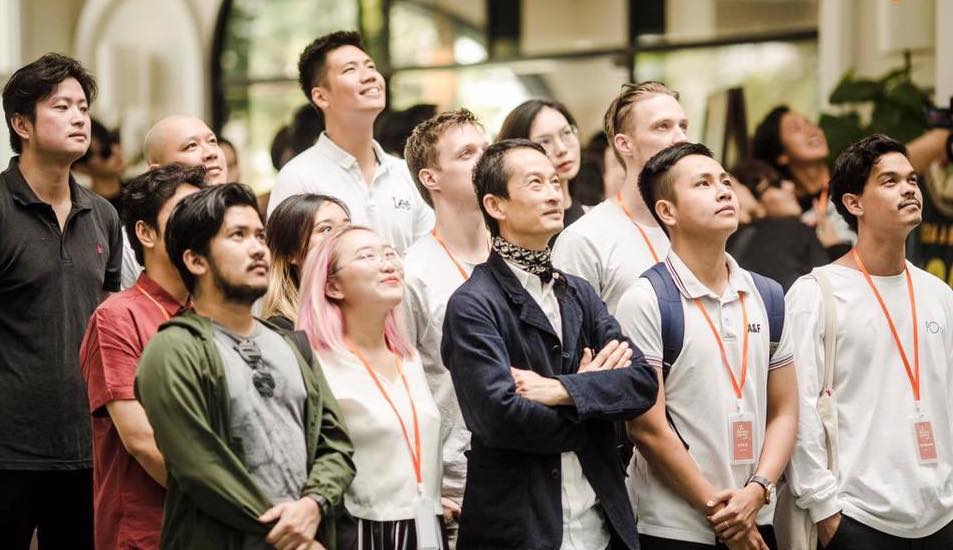 Many young Vietnamese talents who are Autumn Meeting alumni have gained international recognition through their feature debuts. To name a few—Tran Dung Thanh Huy's Rom became the first Vietnamese film to win the New Current award in Busan; Le Bao's Taste won the special jury mention at this year's Berlinale; Ash Mayfair's The Third Wife (produced by Ngoc) premiered in Toronto and went on to pick up a slew of awards worldwide including the top prize from the Chicago International Film Festival's new directors competition.
In addition, both Le Binh Giang and Lan took part in Locarno's Open Doors Hub co-production platform with their respective project Who Created Human Beings and Culi Never Cries. "It's wonderful to see more young Vietnamese filmmakers showcased in international film festivals and project platforms. It's very clear that our young talents are emerging," says Ngoc.
But she acknowledges that more government support is needed to bring the local industry to a new level, as there is a limit to what private initiatives like Autumn Meeting and Xine House, set up by filmmaker Phan Gia Nhat Linh, can achieve. Autumn Meeting, which is not backed by the government, is supported by foreign embassies in Vietnam including Denmark, France, and the US, cultural institutions such as the British Council, Japan Foundation, Purin Pictures, and local film studios CGV and Galaxy.
"The industry has been expanding faster than the labor supply, adding a sense of urgency to training and education," Ngoc notes. "We will lag behind if we don't train up more people and create a pool of technical and creative professionals fast enough. But we need proper strategies to build a strong foundation, which have to come from the top, the policymakers."
Apart from the two government-funded film institutions in the north and in the south (the Hanoi Academy of Theatre and Cinema and the University of Theatre and Cinema), private universities such as Hoa Sen University and Fulbright University, both located in Ho Chi Minh City, offer film training and education programs.
Independent filmmakers, particularly first-time directors, often have a hard time raising finance because of the lack of public funding, which makes regional and international film funds more instrumental in getting their projects off the ground. The local filmmakers will also benefit from the opportunities to collaborate with producers and crew in the region.
Culi Never Cries, which Ngoc is producing, took five years to put the financing together. But it has now paid off as a multi-party co-production between Vietnam, France, Singapore, the Philippines, and Norway. Its various funding sources come from Infocomm Media Development Authority (IMDA), Film Development Council of the Philippines (FDCP), CNC, World Cinema Fund, Visions Sud Est, Francophonie, Sonford, and Purin Pictures.
Bui Thac Chuyen's Glorious Ashes, another new project produced by Ngoc and currently in post-production, is also an international co-production between Vietnam, Singapore, and France.
With Vietnam's cinema law currently under revision, Ngoc hopes that key issues like public funding and censorship will be addressed. "A public film fund has been under discussion for many years and is now brought up again for review. It should come into place without delay to support young independent filmmakers," she says.
The censorship regulations are also long overdue for an update. "The regulations have to be more precise and transparent with clear guidelines. Instead of censorship, a well-defined film rating system can serve as a springboard to the development of the industry," she says.
"The local industry has grown exponentially since the early 2000s when private studios were allowed to produce films. But it's been 20 years. It's time we moved into a new phase of development considering the huge potential the domestic market carries within itself."