Vietnamese Filmmaker Le Binh Giang on His New Film "Who Created Human Beings" and Vietnam's Growing Film Industry
Despite strict travel restrictions imposed against the ongoing pandemic, Vietnamese director Le Binh Giang made it in-person to Switzerland's Locarno Film Festival. He traveled from Vietnam, along with his Vietnamese producer Le Quynh Anh, to present his latest project Who Created Human Beings at the festival's international co-production platform Open Doors Hub, which ran from August 6-10.
The new project, which touches on local sensitive issues such as abortion and religion, follows a policeman who is caught in a moral conflict when his pregnant girlfriend wants to get married, but her faith, his career, and a gruesome headless murder case set them apart. Giang aims to start shoot in October 2022 amid the rainy season and Bao Loc is set to be the filming location, a mountainous city in Central Vietnam well known for its red soil.
Giang had more than 20 in-person meetings during the Open Doors Hub, mostly with European funding agencies and distributors. His trip was facilitated by the Vietnam Film Development Association, which provided the necessary paperwork for his visa application and flight bookings.
The pandemic has not only made such procedures more complicated but also suspended all commercial flights into Vietnam. As Giang was not able to fly home immediately after Locarno, he took the opportunity to travel across Italy, while waiting for the repatriation flight arranged by the Vietnam government to arrive in late August. This timeout provided him with a chance to reflect on his life and work.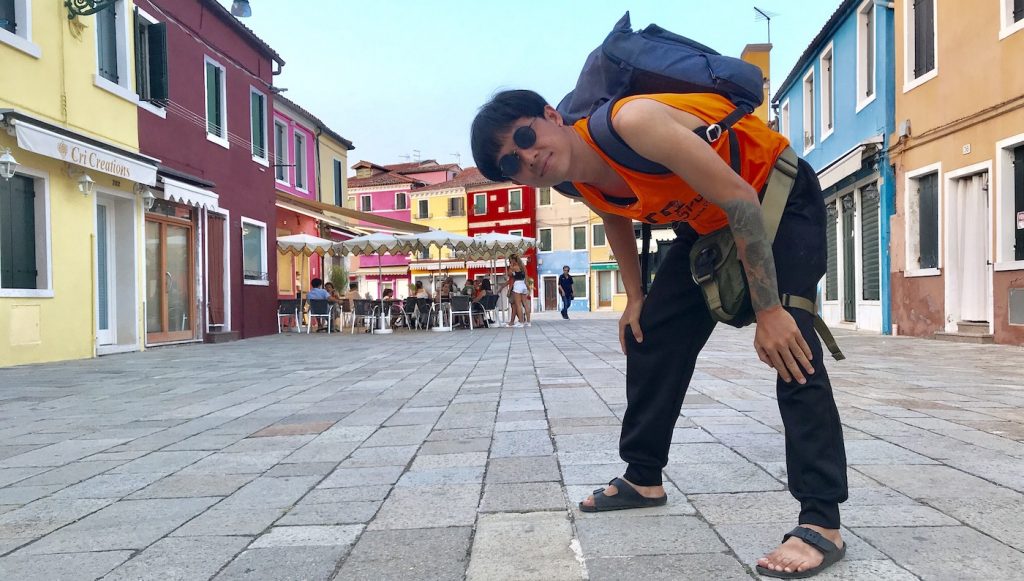 Last October, Who Created Human Beings received the ArteKino International Prize at the virtual Asian Project Market of South Korea's Busan International Film Festival. Panuksmi Hardjowirogo from Singapore is also on board as the project's producer.
Giang feels fortunate to have producers attached to his new project from the early stage, unlike his 2016 first feature Kfc, the making of which was a strenuous process filled with rejection and frustration. The disturbing gory horror about a necrophiliac doctor and cannibalistic children was written when the 20-year-old Giang was studying at the University of Theatre and Cinema in Ho Chi Minh City.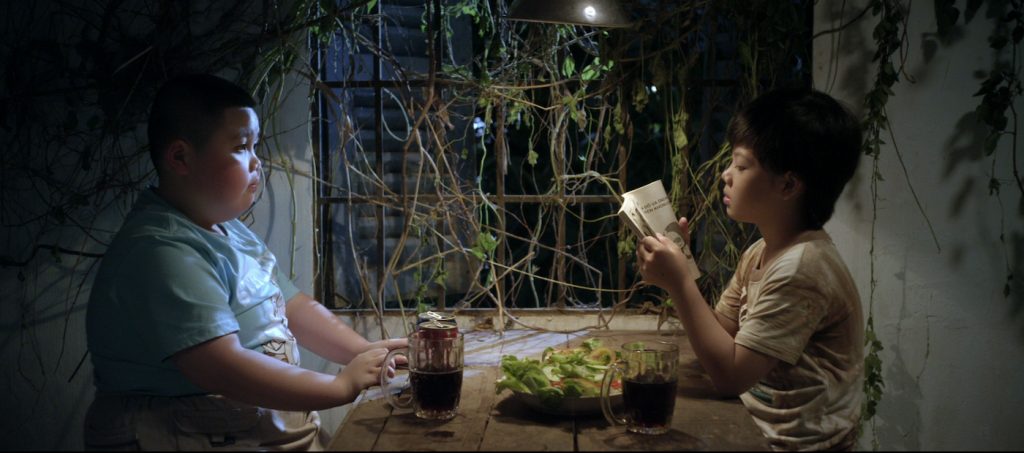 "I passed the script around but no producer wanted to take it up. I was told to drop this project because the stakes are too high," Giang recalls. "I then used a portion of the script as my graduation short film." However, the short film, also titled Kfc, landed him in serious trouble—it was considered so violent that he was denied graduation.
In 2013, an opportunity came from the inaugural Autumn Meeting, which was launched by director Phan Dang Di and producer Tran Thi Bich Ngoc as an intensive film workshop for young Vietnamese filmmakers. "The workshop has totally changed the way I make films. I felt what I learned before about film production was too little," Giang says. "Everything was spontaneous and very unprofessional. I didn't plan ahead and just jumped to a shoot every time I got a small amount of funding."
Giang also found inspiration from renowned Vietnamese-French director Tran Anh Hung, who was a tutor at the Autumn Meeting. "He has created a burning desire in me to get Kfc done," Giang says. Although the Autumn Meeting awarded him a post-production prize, he had to put the filming of Kfc on hold for a second time when the money ran out.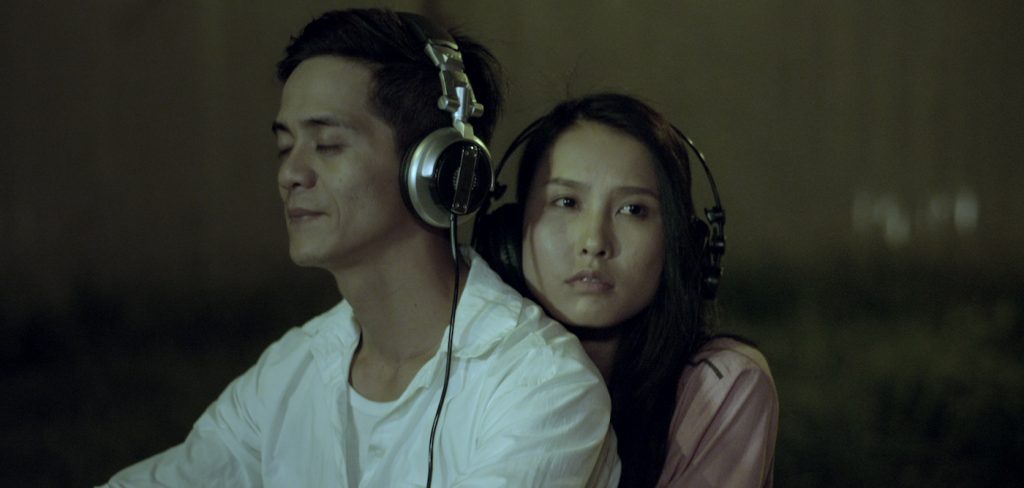 Another turning point was the Motion Pictures Association film workshop held in Hanoi in 2015. "I got to know that I needed to beef up the business plan and bring the project to film markets. This way, I can apply for prestigious film funds and find international co-producers," he says. "That's how you get an independent project funded, which I had no idea before."
Flapping In The Middle Of Nowhere director Nguyen Hoang Diep, who helped organized the MPA workshop, became his producer of Kfc after the event. "She's very important to the project. She came in to find the completion funding. Without her help, I could never get the film done," Giang says.
Kfc finally premiered at CPH PIX in Copenhagen in 2016 and went on to screen in various film festivals including International Film Festival Rotterdam, New York Asian Film Festival, and Poland's Five Flavours Asian Film Festival. However, a domestic release in Vietnam was not in the cards.
"To release a film, I need to get a local distributor, find the marketing expenses and sort out a ton of paperwork. I simply don't want to spend the time and resources doing that," Giang explains. He rather held small private screenings for people who have a real interest in watching the film, which has built up a cult status. "It's not really about censorship," he adds.
Film censorship has always been a hot topic in Vietnam. Most recently in July, Le Bao's feature debut Taste was reportedly banned when its prolonged nude scenes were deemed inappropriate in Vietnamese culture. But the film, about a Nigerian footballer who takes shelter in an abandoned house with four women, won accolades at the Berlin International Film Festival's Encounters sidebar, walking away with a special jury prize earlier this year.
Vietnam is now in the process of drafting amendments to the proposed new cinema law. With ongoing discussions between filmmakers and lawmakers, the Kfc director is confident that local censorship will evolve in a more positive way. "We all hope that Vietnamese cinema can travel the world. Censorship is part of the game and part of filmmaking. Instead of confronting the censors, we can learn how to get around the system like how it's done in China or Iran."
In his experience, the biggest setback is the lack of producers for independent projects, while the local film education system should be better developed and more financial support should be provided to young filmmakers like in other Asian countries.
"Vietnam's film industry has seen significant growth in recent years," Giang says. "Local commercial films are earning big bucks at the domestic box office and many young directors such as Le Bao, Truong Minh Quy, Tran Dung Thanh Huy, Pham Ngoc Lan, Duong Dieu Linh, and Pham Thien An are gaining international attention. I strongly believe that Vietnam cinema has a bright future. It will be on par with the big names from Thailand or the Philippines within the next 10 years."