Vietnamese Filmmaker Duong Dieu Linh on a Filmmaker's Life During the Pandemic
Before the coronavirus pandemic hit, Vietnamese filmmaker Duong Dieu Linh enjoyed a very promising start for her feature debut project Don't Cry, Butterflies (previously known as Man Hunting), which saw her busy globetrotting from Asia to North America and Europe for film festivals and events.
In March 2019, her project won the competition at the Script to Screen workshop, organized by MPA, Asia Pacific Screen Awards, CJ Entertainment and Autumn Meeting, in Ho Chi Minh City, Vietnam. Then in August, the same project received the new Moulin d'Andé–CECI award at the Locarno Film Festival, Switzerland.
Duong is appreciative of MPA's Script to Screen workshop. "It definitely helped to get my project out there, having it noticed by potential collaborators," she says. "It's also a nice stamp of approval to the quality of the project when I submit it to film labs or funding sources later on."
The workshop has also brought her to Hollywood for a four-day film immersion course in November of the same year. "It was a really rewarding experience, especially when we were able to visit the American Film Market and witnessed firsthand how a market of that size is like. We were also able to listen to some of the participants' project pitches and feedback from industry professionals, which was eye-opening as well," she recalls.
Just before the pandemic spread to Europe, she first attended the Berlinale Talents, the development program held alongside the Berlinale Film Festival in February 2020, then the 10-day screenwriting residency at Moulin d'Andé, France, only to return to Singapore just a few days before border closures.
Born in Hanoi in north Vietnam, Duong left for Singapore in 2008 when she was 18 to study at the School of Art, Media and Design, Nanyang Technological University. She has been staying in Singapore since, but she often travels back to Vietnam for various projects.
She has directed five Vietnam-set short films so far. Among them, Adults Don't Say Sorry, Mother, Daughter, Dreams, and Sweet, Salty, form a series about sad and angsty middle-aged Vietnamese women.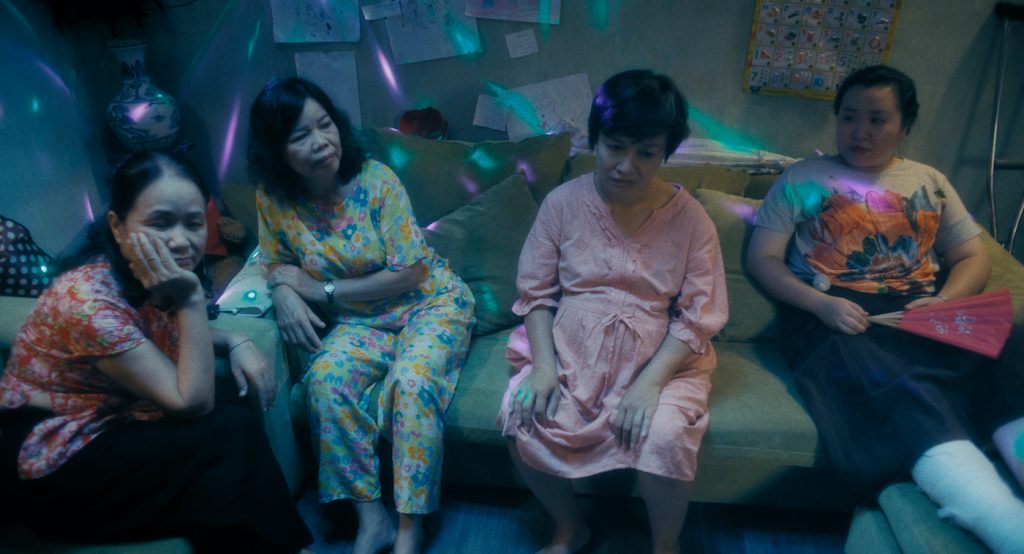 "I have always been invested in the non-conventional depiction of middle-aged women, raising questions regarding their self-inflicted entrapment and misogyny through humor rather than melodrama," says Duong who grew up surrounded by women and their many stories, which mostly revolve around problems with men and other women.
"The inspiration for my films came naturally," Duong says. "It is interesting to observe how women behave differently – when they're alone, among a group of other women, and in front of men. I find this very amusing, very charming and I just love to bring those observations onto the big screen."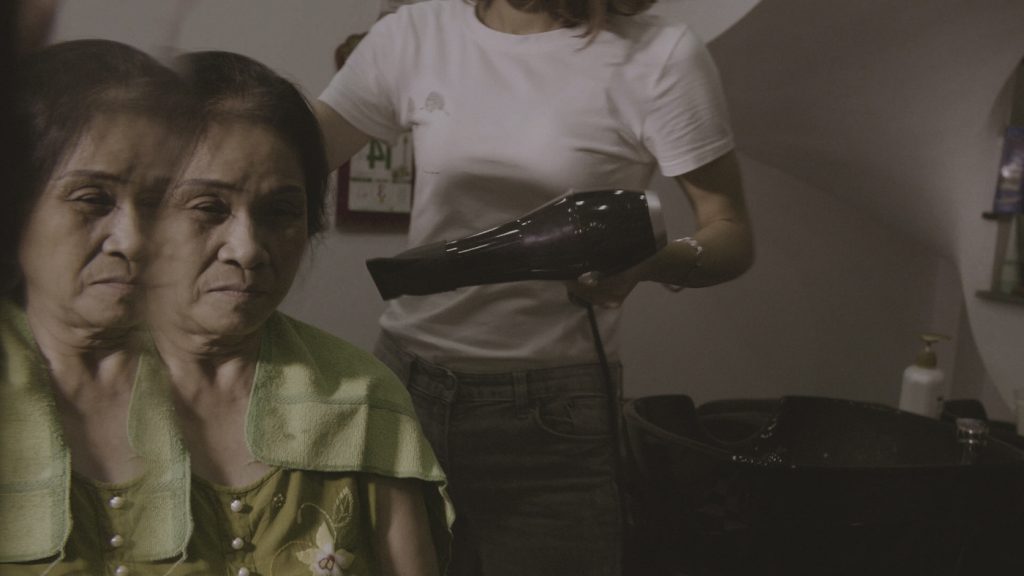 However, she feels that she can easily get writer's block when confined at home by the pandemic. "I get my creativity flowing through observation—being in another space, experiencing a new lifestyle, spending time with different types of people—this is all a part of my creative process and I really miss having that. I've become some sort of a hermit, communicating to my family and overseas peers through a little screen."
Her feature debut Don't Cry, Butterflies will be a closing chapter to this series of middle-aged women. It's a dark comedy about a housewife who tries to voodoo her husband back into love and a daughter who fantasizes of a rosy life abroad, but their fate will soon intertwine in a hopeless fight for dreams and desires.
She is currently developing the script under the scriptwriting lab Less Is More until November this year. Earlier the project was selected for another development lab Full Circle Lab in late 2020. "The script is now at a comfortable stage and I'm hoping to get it out this year."
As with festivals and events worldwide, both of the above-mentioned labs were conducted online. "There were definitely some awkward moments in the beginning, but once we started talking about the project, a common passion and connection was channeled across, and very quickly we bonded well," she describes of her new experience attending online events.
She still misses the days when she attended in-person training programs for young filmmakers, including Asian Film Academy, Locarno Summer Academy, and Bucheon Fantastic Film School. "I have to say these workshops contributed greatly to who I am today as a filmmaker," Luong says. "It's encouraging to meet and befriend others who are also going through the same thing, having the same goal, overcoming the same struggles, cheering each other on, helping and collaborating with each other. Many of my good friends now come from these film workshops. After coming back from one of them, I just get all these great motivations to keep on making films, and keep on trying to be a better filmmaker."
While Don't Cry, Butterflies has been picking up development awards, she gained recognition for her short films too. Sweet, Salty received the youth jury prize at the Singapore International Film Festival in December 2019, following its world premiere at the Busan International Film Festival, while her latest short film A Trip To Heaven won the Medien Patent Verwaltung AG prize at the online Locarno in August 2020.
A Trip To Heaven, which follows a peculiar bus tour to Mekong River, is the start of another series inspired by famous tourist destinations in Vietnam which Duong had planned to develop, but came to a halt due to the pandemic.
Once life resumes some semblance of normalcy again, Duong will go back to making films at her usual fevered pitch.
Featured image: Duong Dieu Linh